This post may contain affiliate links, see my Privacy Policy.
This wooden cutting board post is sponsored by Mevell Cutting Boards. All opinions are my own.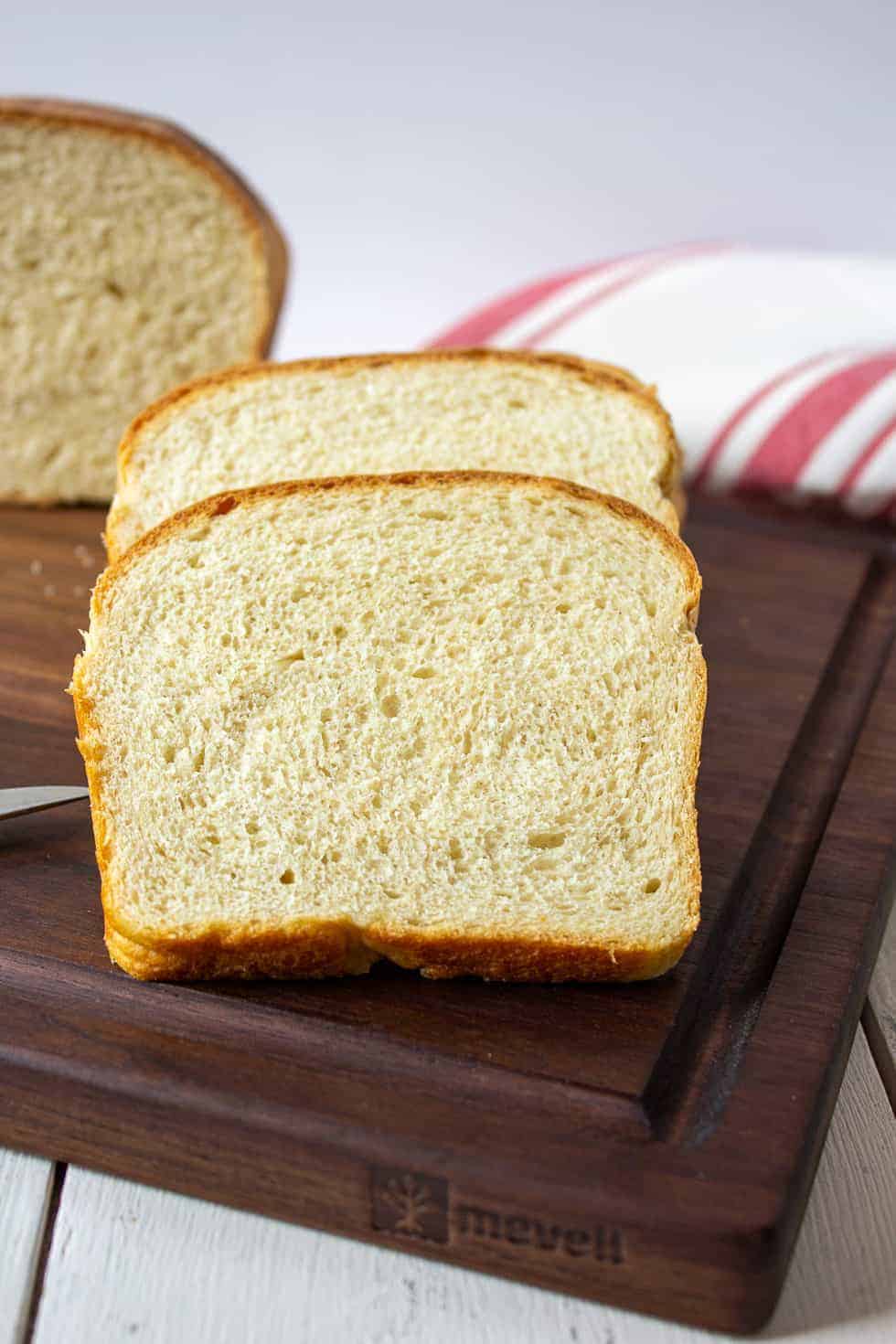 A good cutting board is a must have for any kitchen. I have a variety of cutting boards that I use daily. Mevell recently sent me a beautiful walnut cutting board that has become an elegant addition to my kitchen.
This cutting board is perfect for cutting everything from breads, to fresh veggies and the juice groove around the edges makes it perfect for carving meats. This has become my new go-to cutting board.
Mevell is a small Canadian company who produces hand crafted wooden cutting boards. They offer maple and walnut cutting boards with a variety of sizes and features. Mevell also has products to maintain the beauty of wooden boards.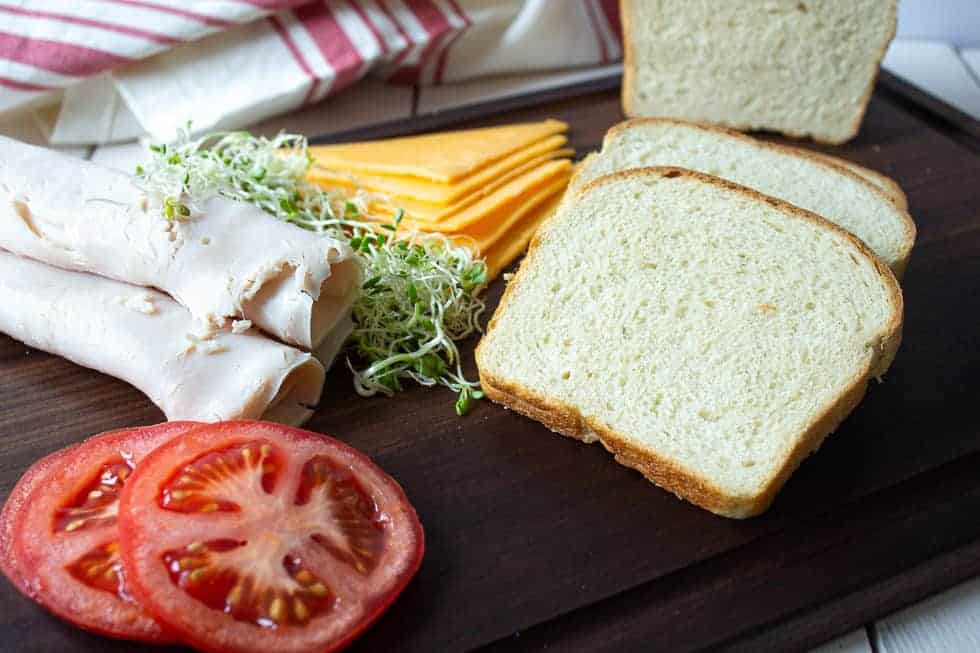 Besides being great for cutting, these boards are perfect for serving. I used this board for sandwich fixings and my homemade sandwich bread. It would also be perfect as a charcuterie board or for serving a carved roast or chicken.
Mevell's mission emphasizes their concern for the environment and they have created plans to make their cutting boards a sustainable process where they help invigorate the forests. Mevell has joined forces with One Tree Planted and a tree is planted for each board sold.
How to care for a wooden cutting board
A good quality wooden cutting board should last. There are a few things you need to do to ensure the beauty and quality of the board is maintained.
Only hand wash your board. Never put it in the dishwasher
Use a mild soap and hot water
Dry your board immediately and allow it to continue air drying in an upright position
Do not allow your board to soak in water or to become in contact with water around the edges
How to disinfect a wooden cutting board
If you have used raw meats on your board, you may want to disinfect the board. Use white vinegar, which is a natural disinfectant. Dip your wash cloth into white vinegar and rub on board. If there is stuck on particles, add coarse sea salt and rub with a cloth. Rinse with hot water.
If odors remain on your board, use a fresh lemon on the surface. Simply cut a lemon in half and rub over the surface of the board. Rinse with hot water and hand dry the board with a clean dish towel.
How to season a wooden cutting board
Wooden cutting boards benefit from an application of mineral oil. The oil helps preserve the wood and protects it from stains and odors and helps prevent cracking. Apply a coat of mineral oil with a dry cloth to the board. Allow the oil to absorb into the board and then wipe any excess oil with a dry cloth. This should be done at least twice a month. Mevell also has a board conditioner that contains beeswax and can be applied to the board.
Visit Mevell to see all their great products.