It's Apple Cider Making Time - An Annual Trip to a local Apple Cider Press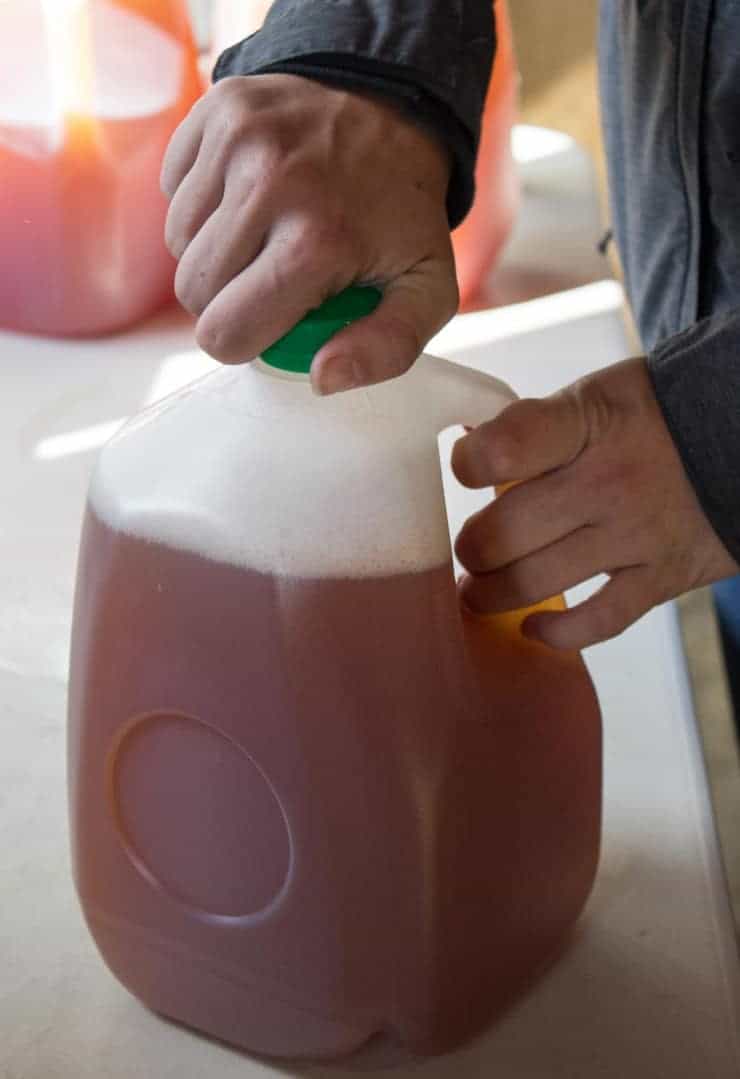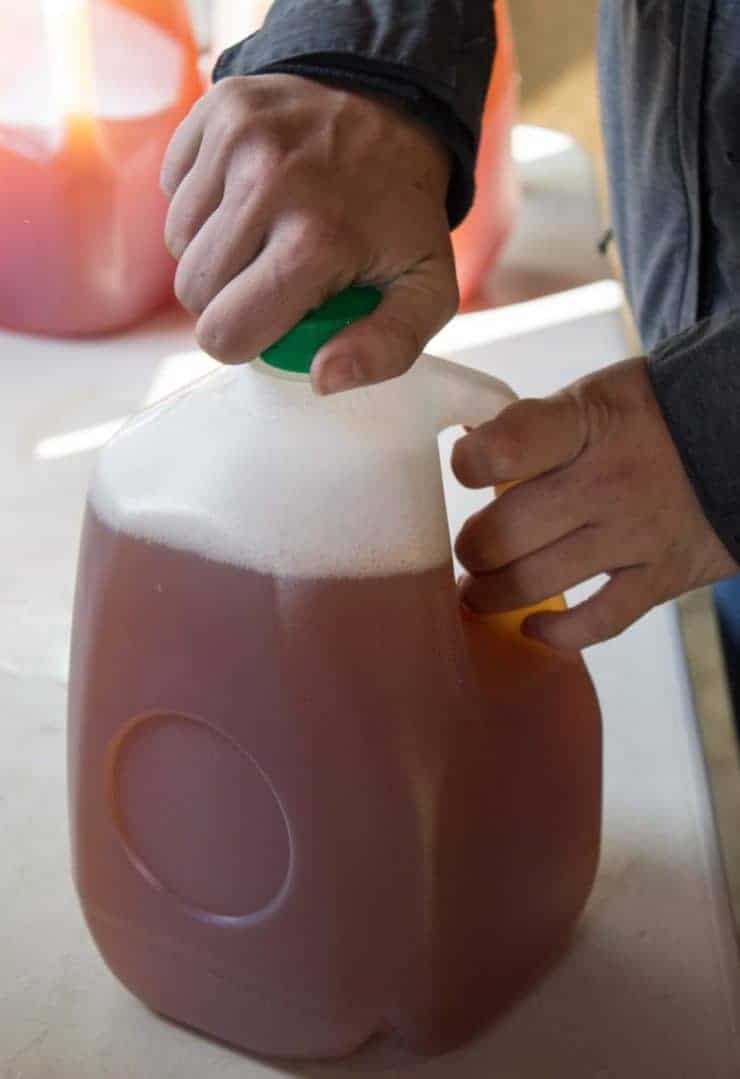 Visiting an old apple press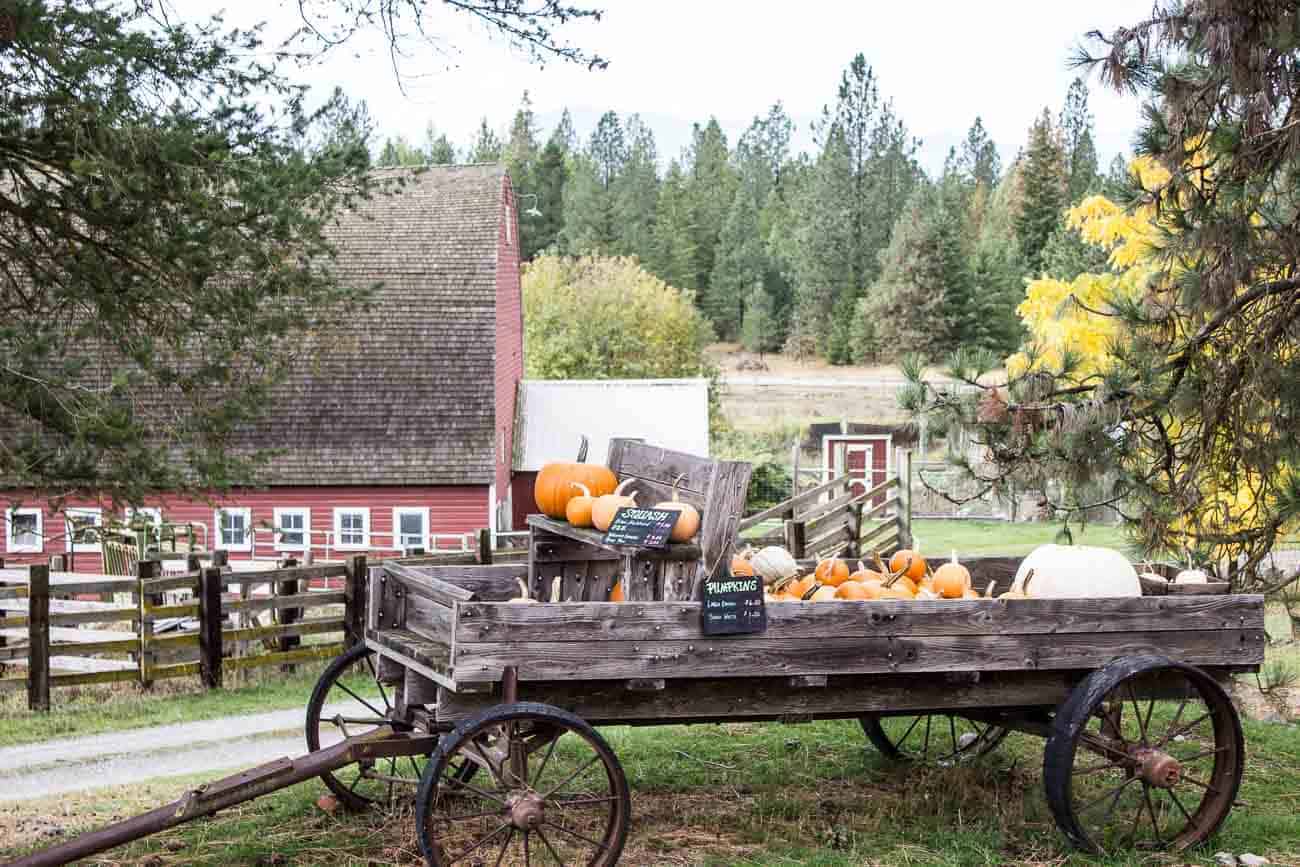 We have a few apple trees that produce a handful of apples every year. My in-laws, on the other hand, have several apple trees that produce tons of apples.
Do you remember our apple pruning in the spring? All that hard work paid off with a bumper crop of apples.
After making apple pie filling and apple butter and drying apples and eating apples, we load up the remaining boxes of apples and head north to a small farm to make apple cider.
This old apple press has been around for ages. We've been taking our apples here for years, and it's worth the trip every year and I have to wonder if another press like this exists anywhere else.
They produce apple cider one batch at a time for each family's own apples. The size of the batch depends on the amount of apples.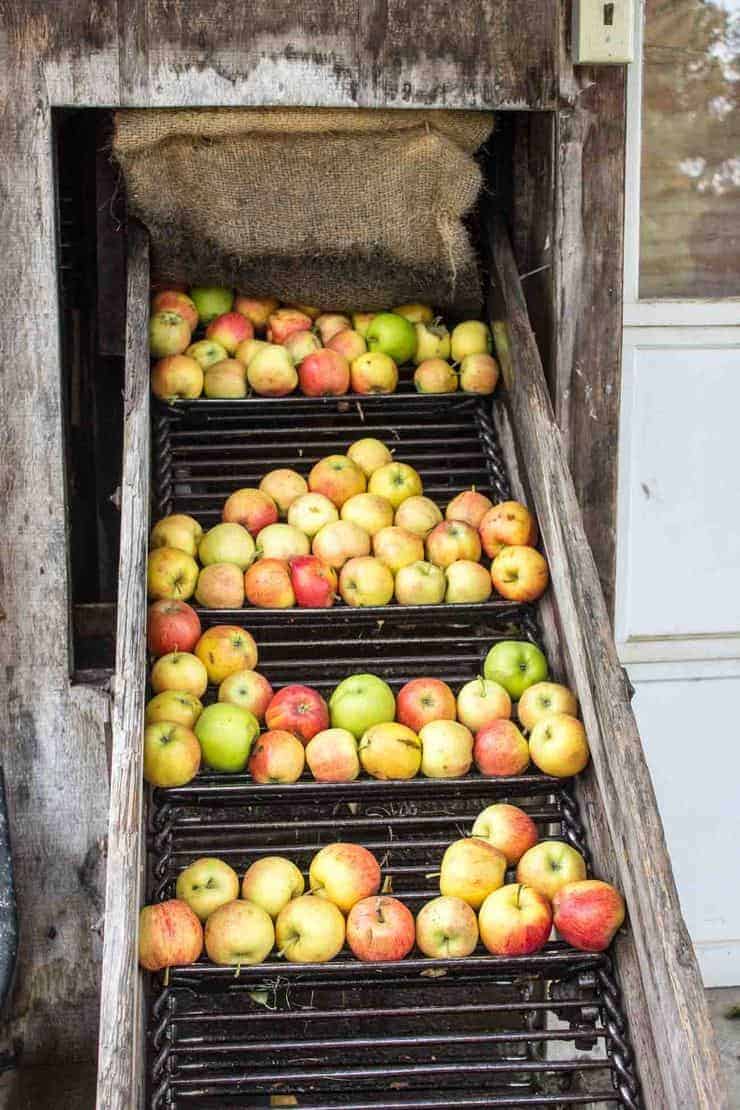 First you back up your truck to the outside of the building and dump your apples on this old conveyor belt lift. The apples are sprayed off and washed with water in a drum.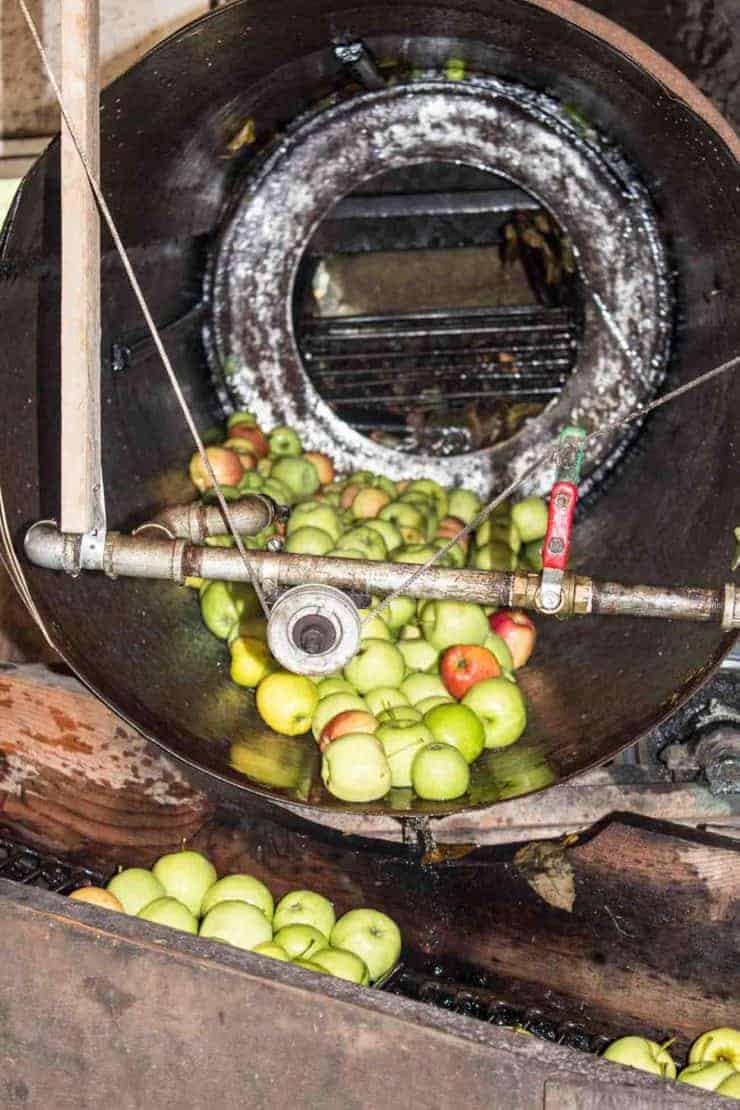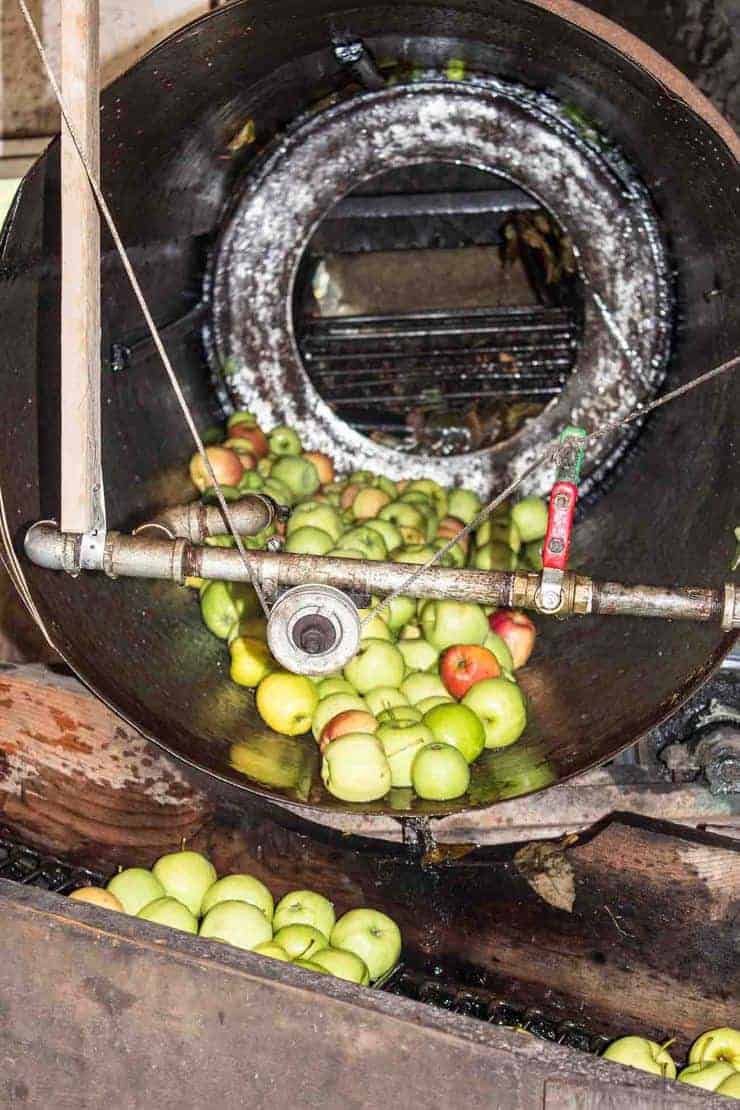 Then up another conveyor lift to a massive chopper. The apples are chopped and all the pulp falls down onto a thick cotton blanket.
Each folded blanket below is filled with crushed apples.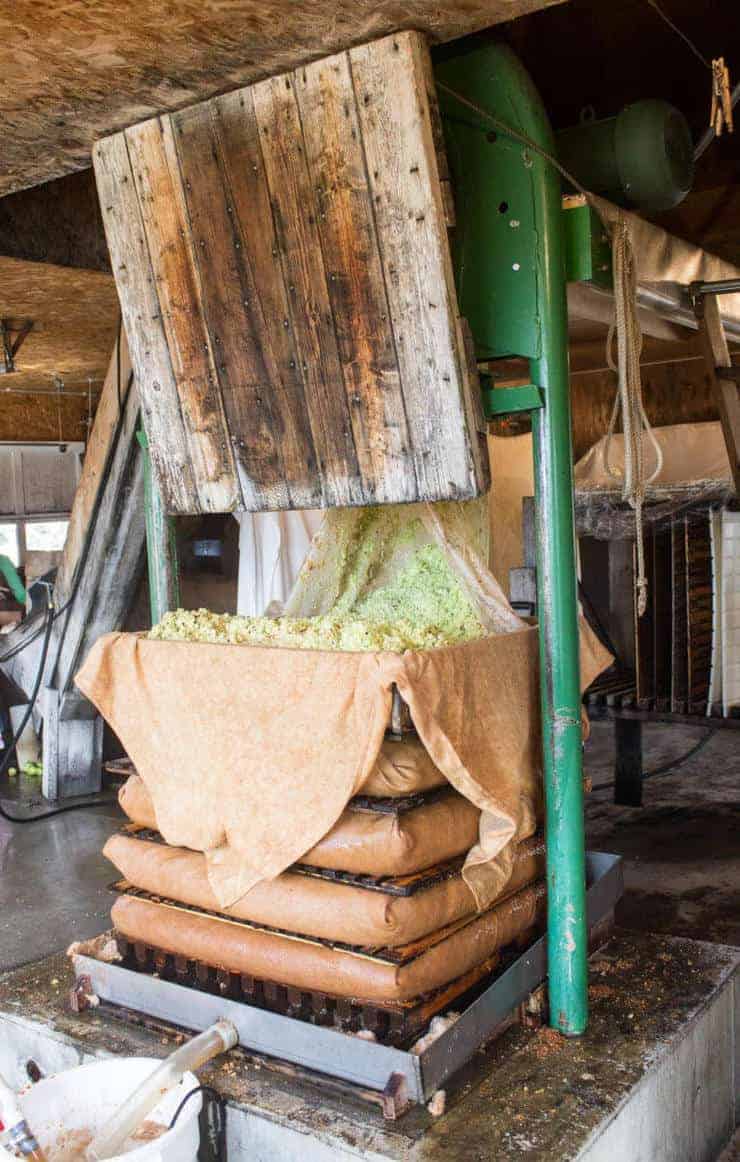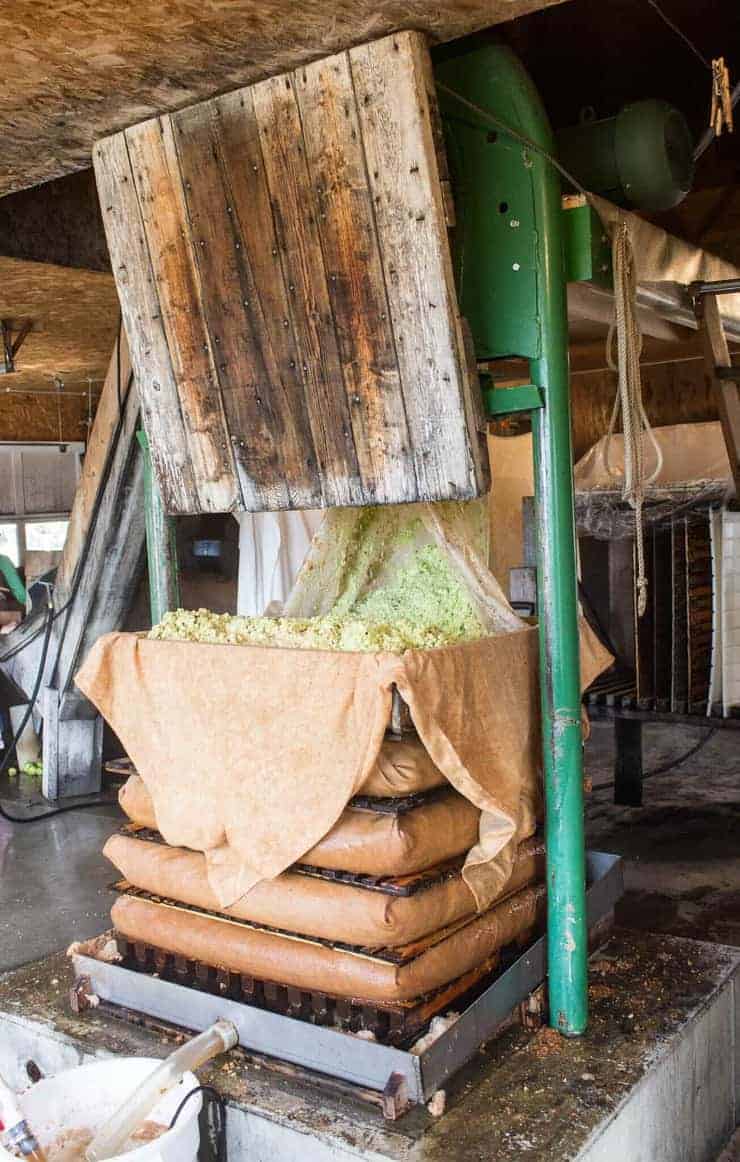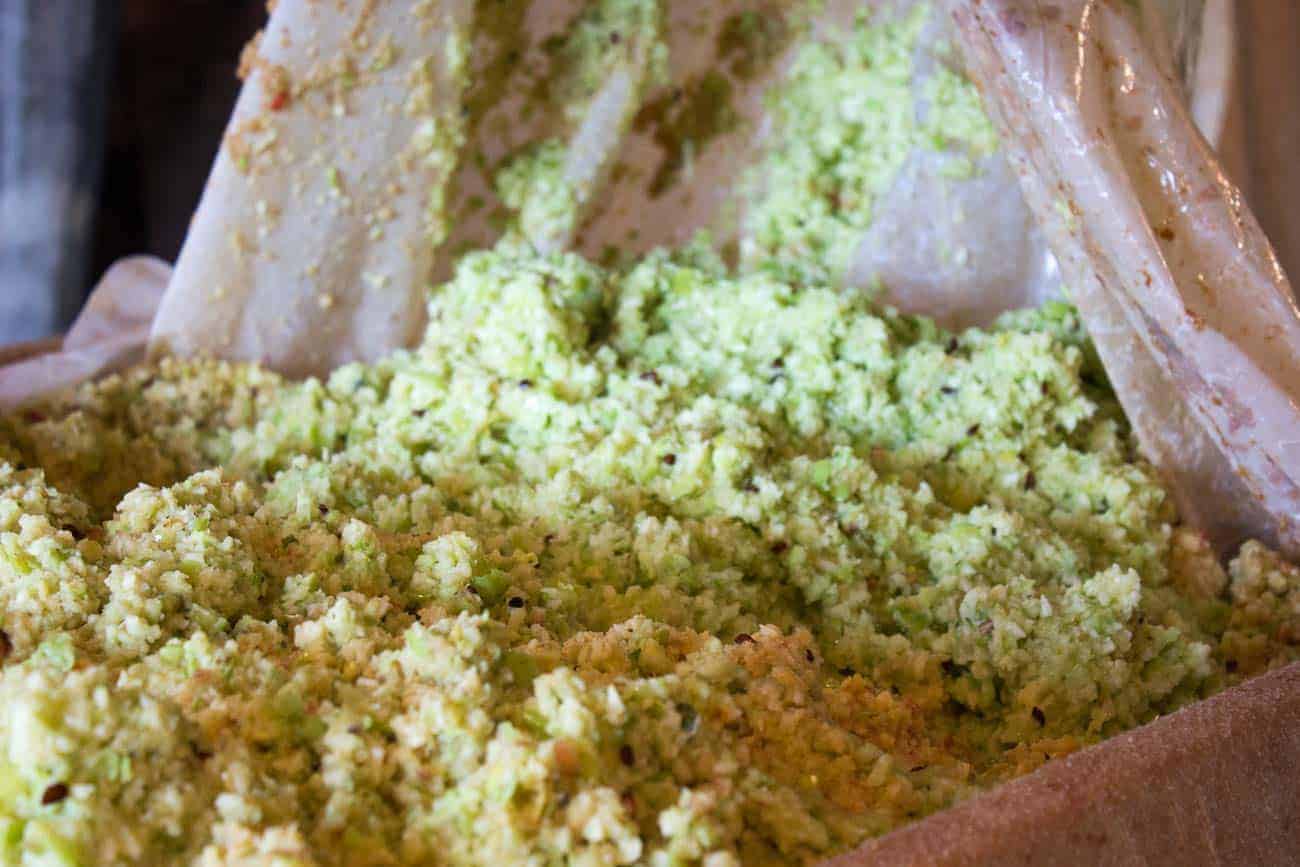 Once all the apples are crushed, the pressing time begins with a massive hydraulic press.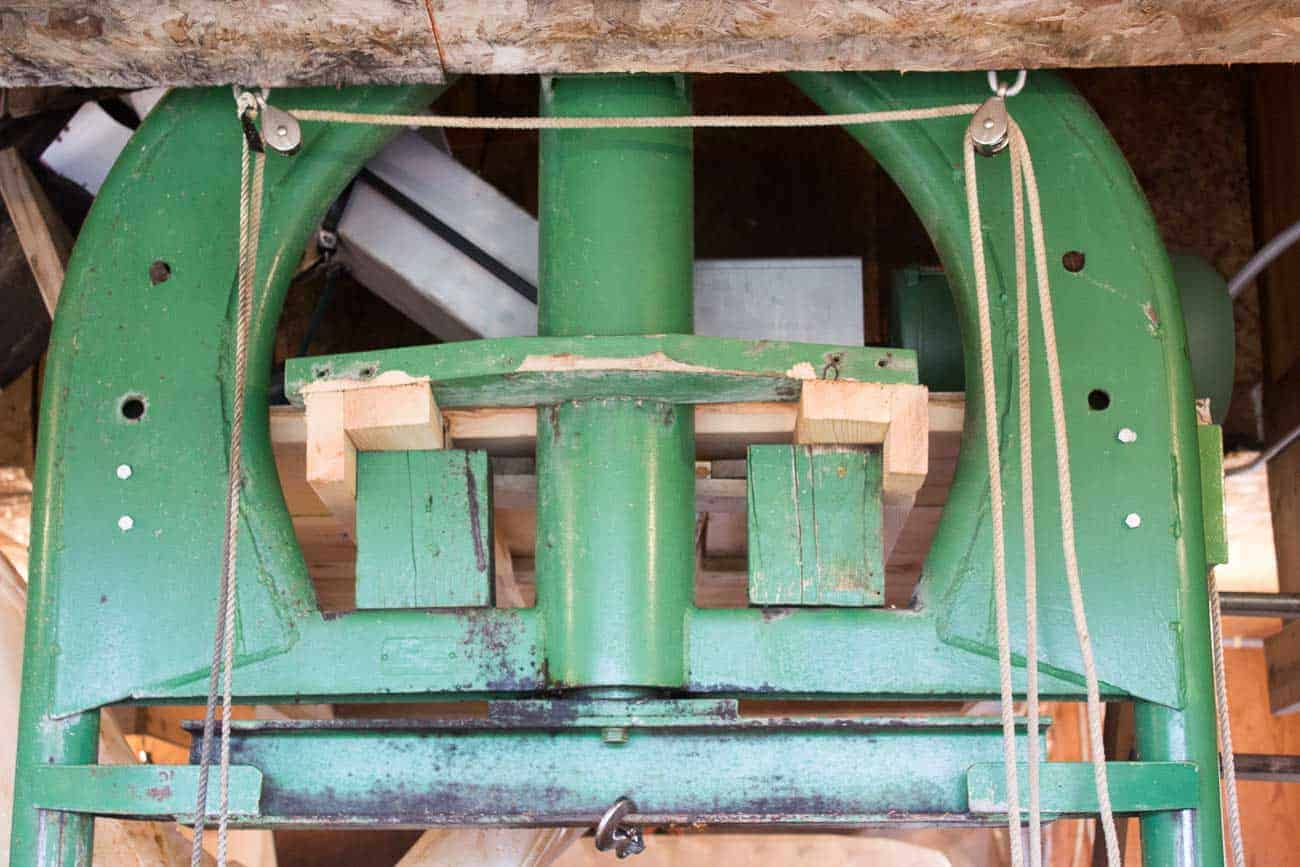 The apples are pressed and a waterfall of apple juice cascades down the sides. This juice is gathered in the base and then flows through a tube and is pumped up into a huge holding tank.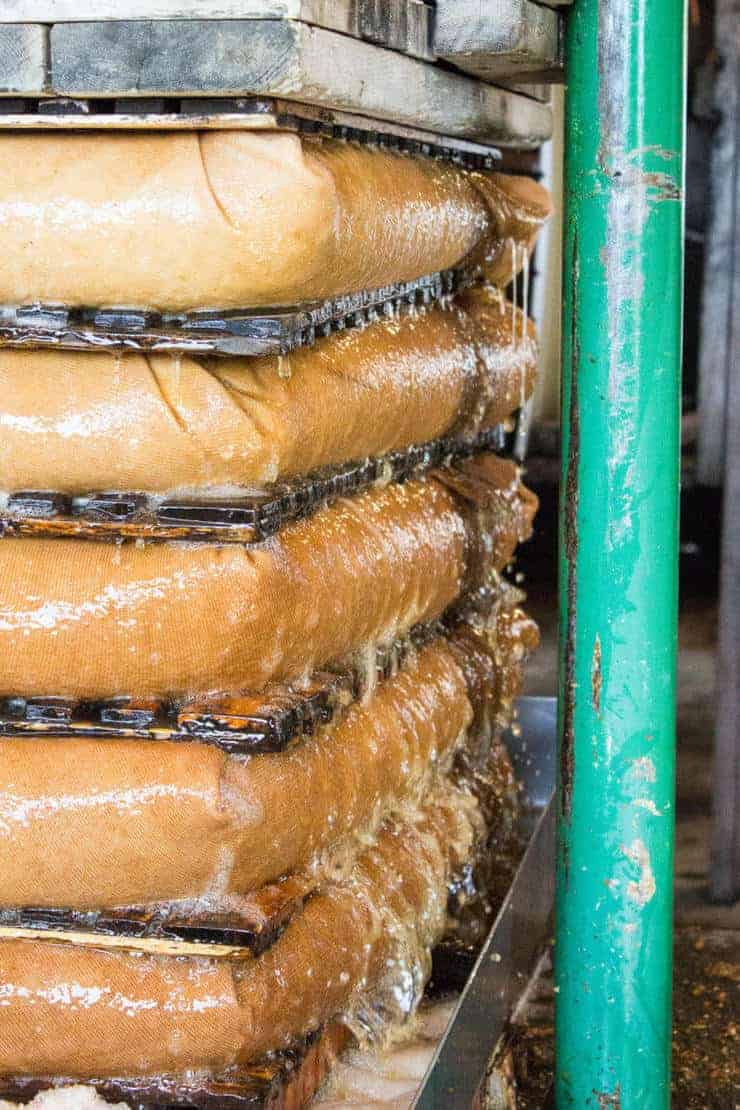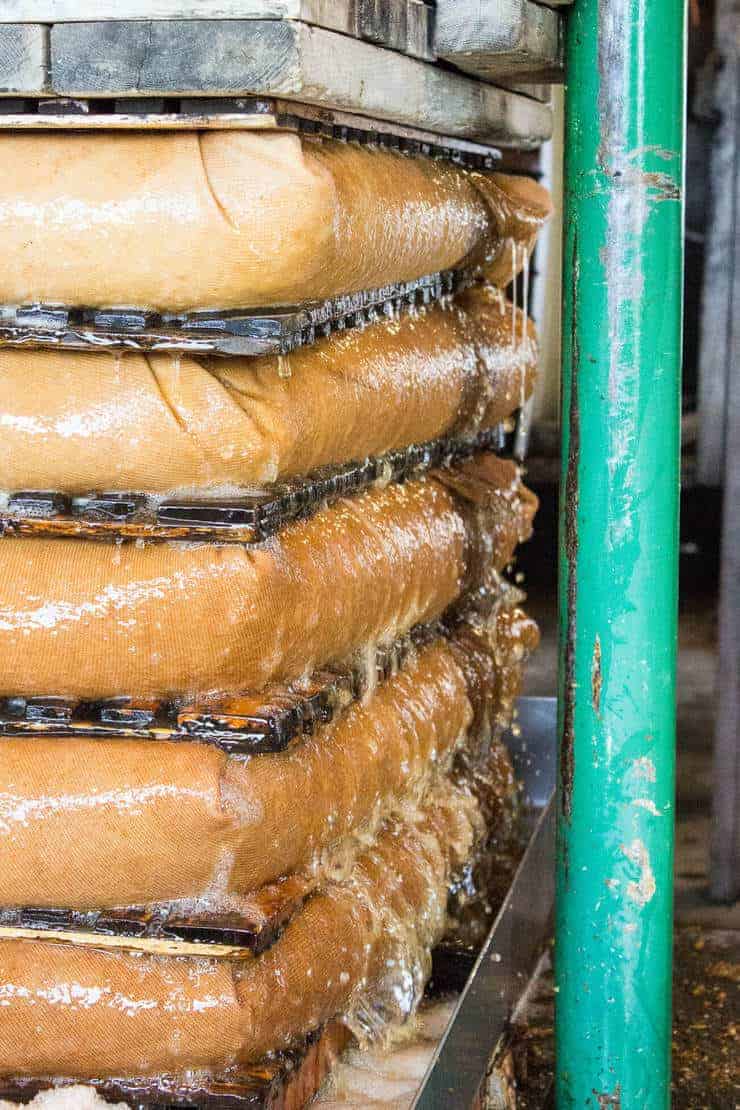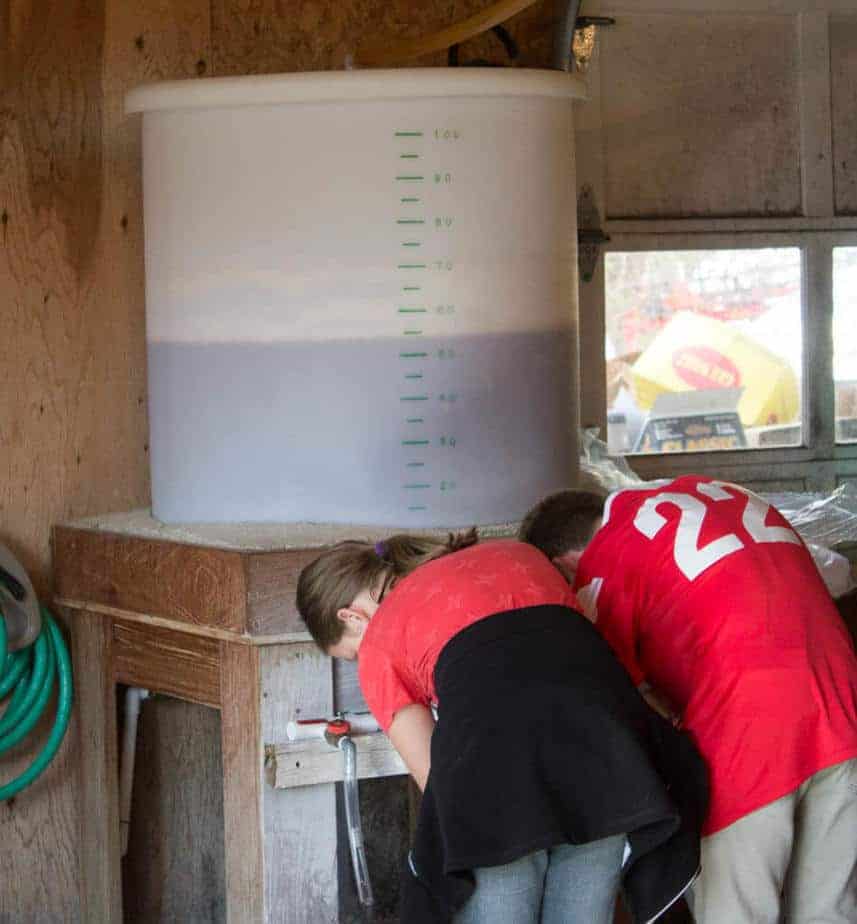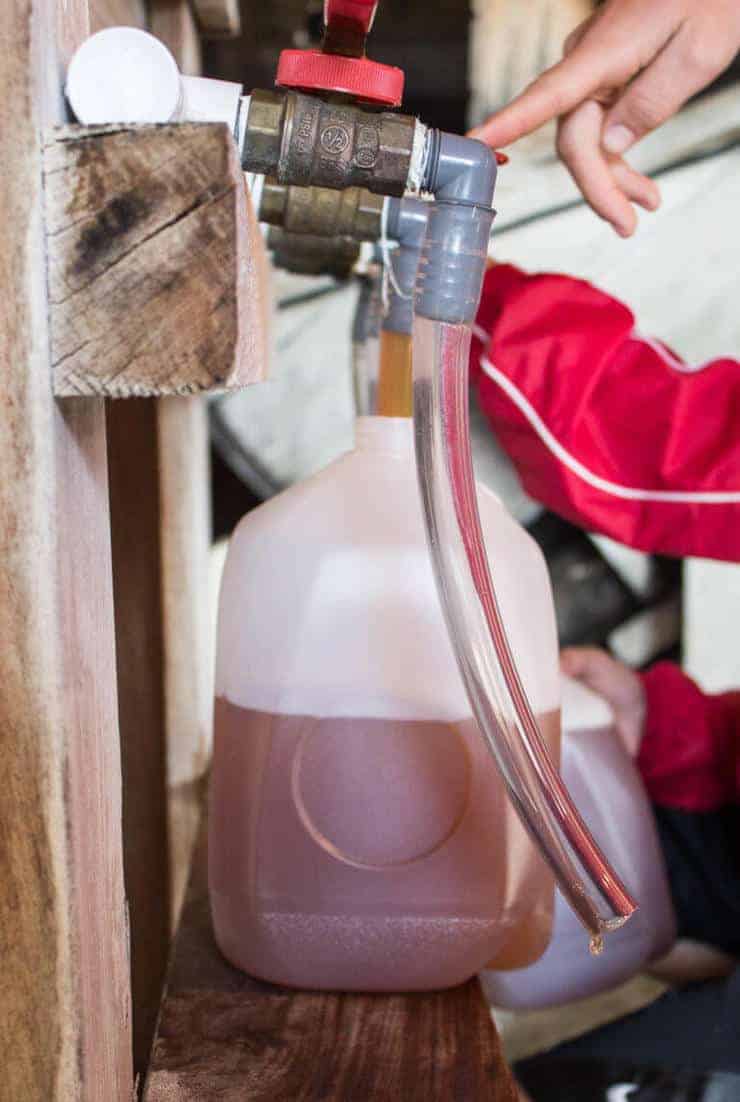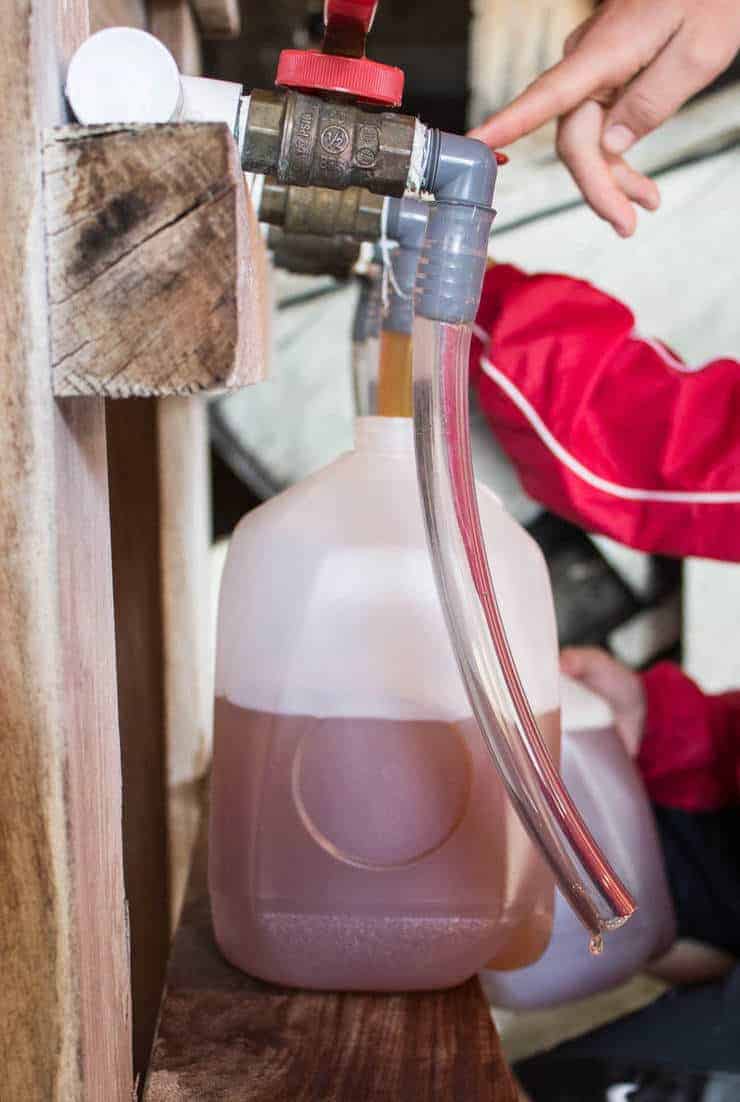 The owner runs the press, but we unload the apples and fill all the jugs. This year we had 83 gallons! That's a lot of apple cider, but we just never seem to do things small around here.
We store the cider in the freezer and pull it out whenever we need some juice. It's a lot of juice, but between four families we use it up every year....Plus my mother-in-law makes a killer hard cider!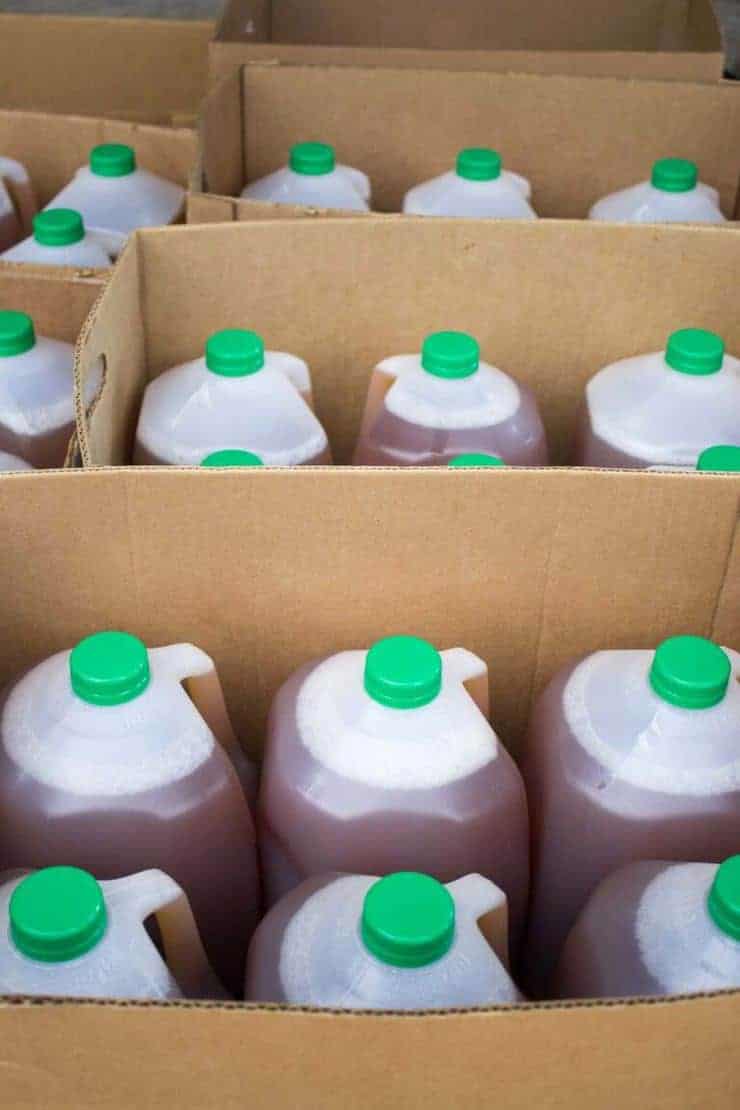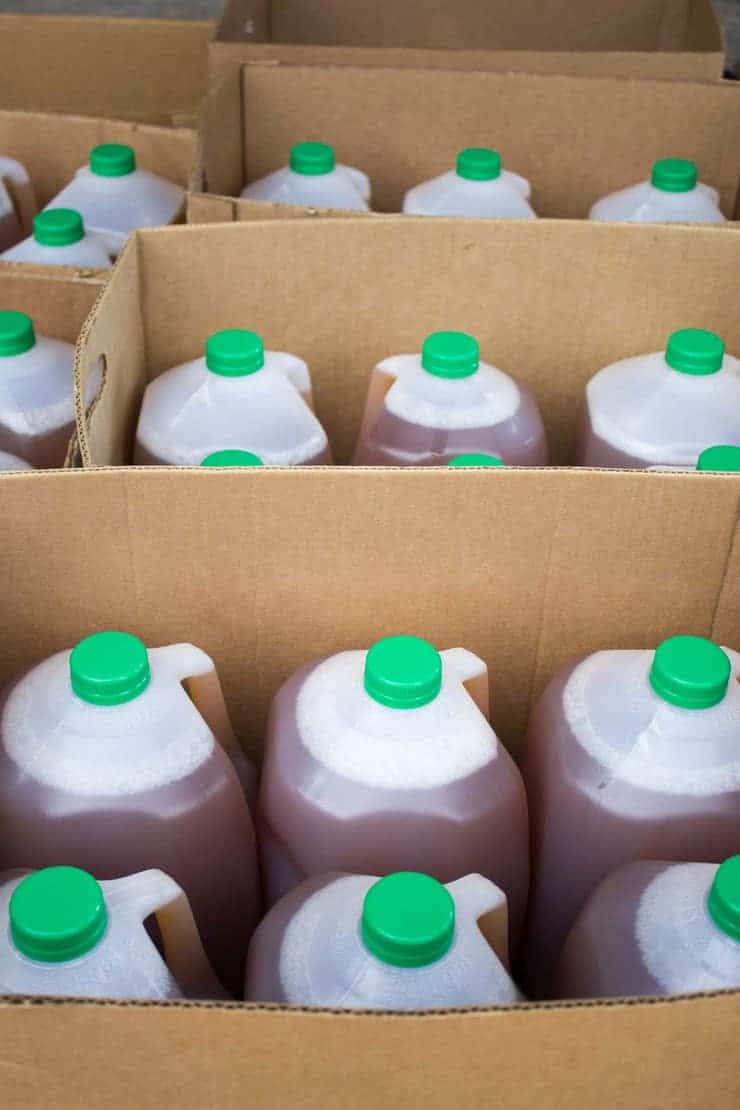 All the pulp gets dumped out the back door into a tractor. It is then dumped for the cows to eat. When the cows hear the tractor start up they come running....they know what's coming!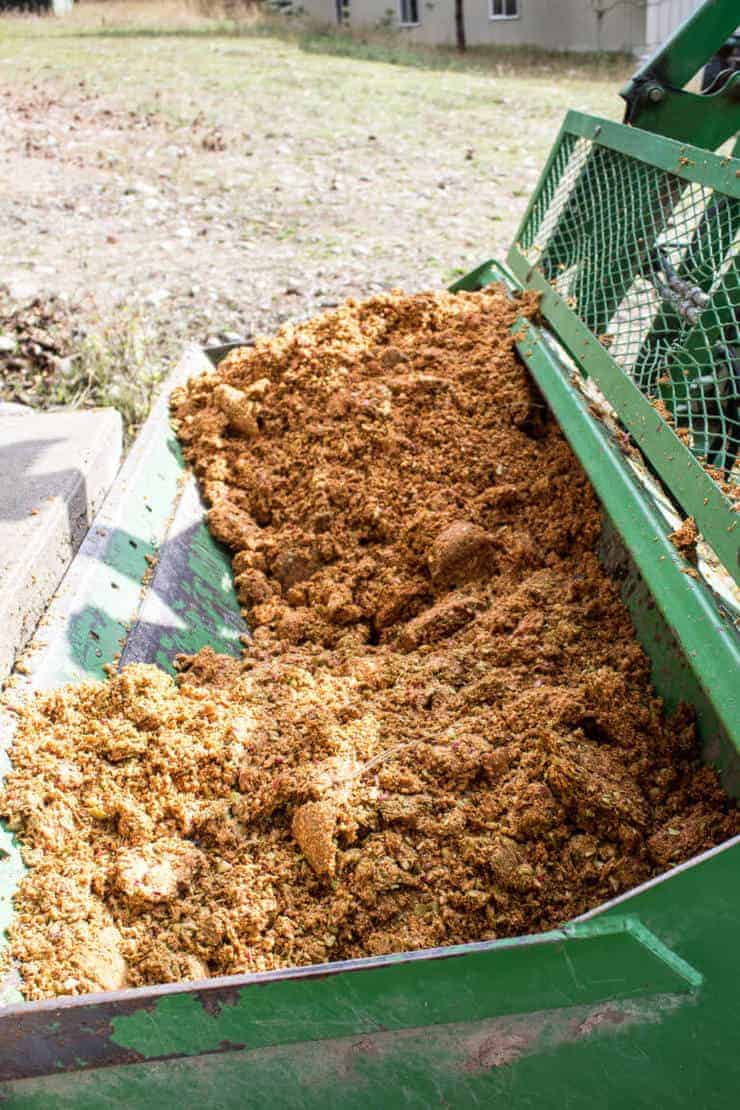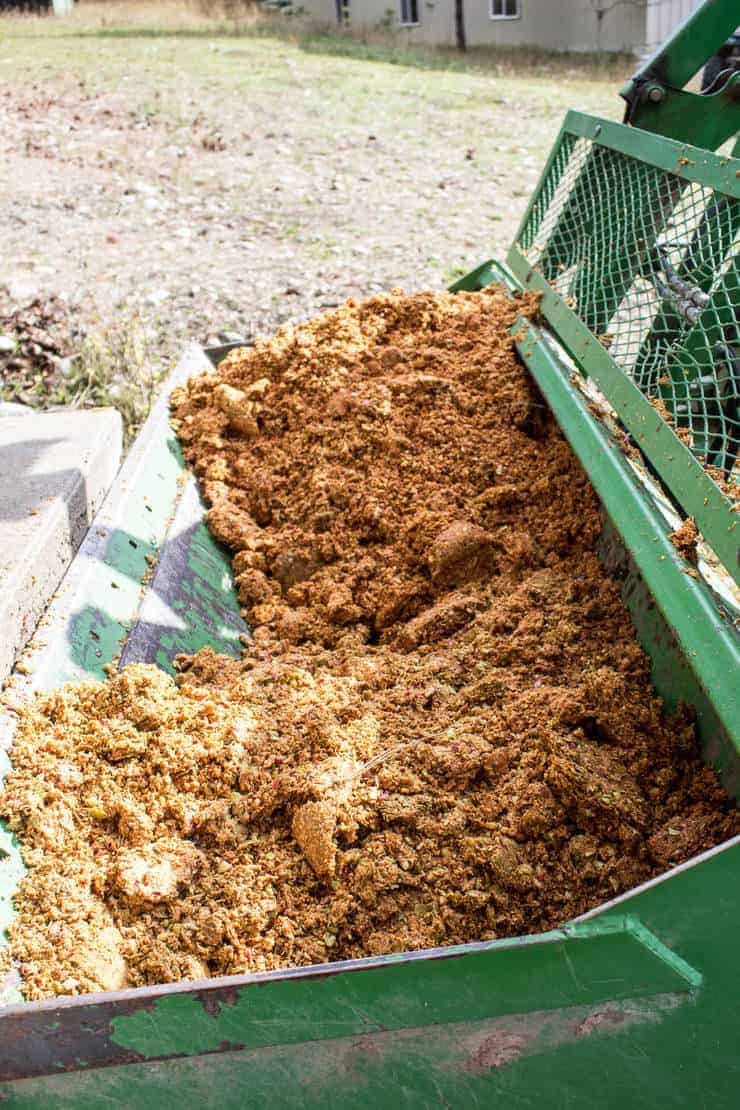 If you make this recipe, I'd love to hear about it! Leave a comment below and snap a picture and tag me on Instagram @beyondthechickencoop
Be certain to check out all my articles on homesteading!