For my 50th birthday (yikes!), we decided to do a pig roast! I mean, why not? We've been wanting to have a huge party for years with a pig roast as the main attraction.
My birthday was the perfect opportunity for a huge party. Once I got past the fact that I was turning 50, I was okay with celebrating this milestone!
Rod is a great BBQ griller, sausage maker, and slow smoker of meats. However, a whole pig was a new challenge for him. He wanted to use a smoker rather than dig a hole in the ground and bury the pig in coals. The problem is our current smoker is tall with a few racks. This is perfect for hanging a chain of sausage links, making homemade bacon or smoking a couple of large hind quarters. But a whole pig? This just wouldn't work so Rod designed and built a new smoker!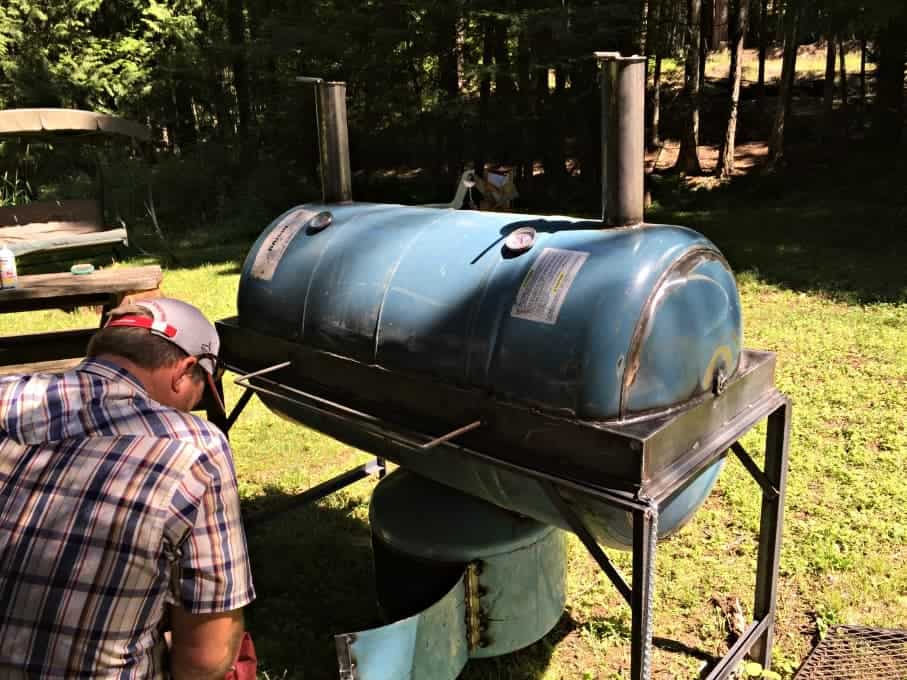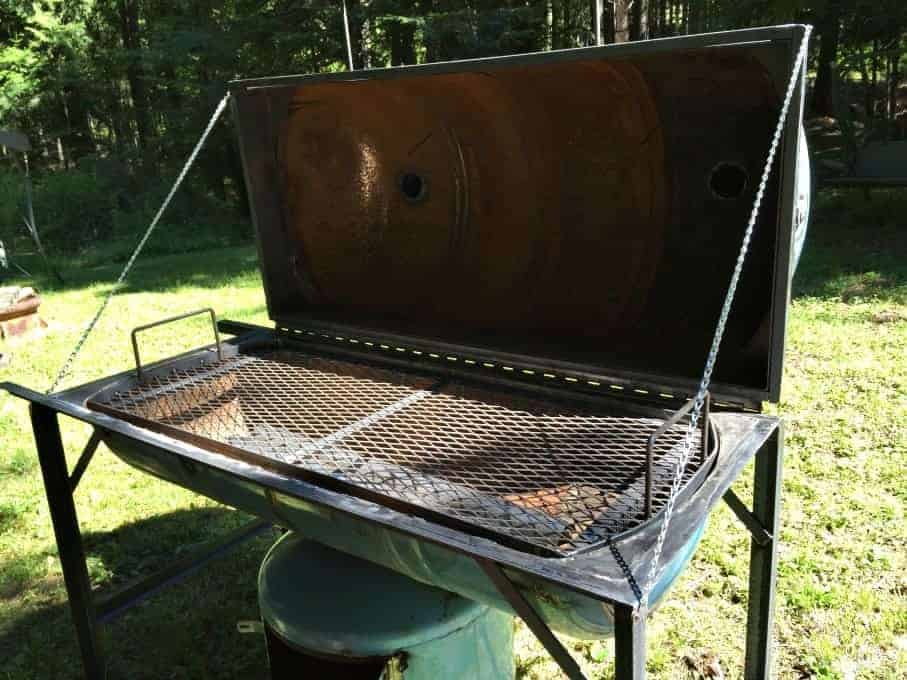 He started with a pressure tank that he nabbed from a discard pile sometime last year. I know...a discard pile??? Luckily, most of his "finds" turn into wonderful treasures. Otherwise we'd look like we had a junk yard! He sliced the pressure tank in half, added a grill, hinge, legs, supports, handles and a few other elements.
Then he added a fire box below. To build the fire box, he had another, smaller pressure tank...I know...how many old pressure tanks can a person have in stock? He's been building this smoker in his mind for a few years now so he's been gathering parts as he goes.
Two days before the party, he finished building the smoker, brought it home and lit a fire to test out the smoker. He wanted to see how hot the temp was, what the smoke was like, and if there were any other potential problems. The above pictures were taken as he was lighting the first fire.
Rod did decide to burn off all the blue paint before pig roasting day. The paint had an odor that was emitted when the smoker became hot. We didn't want that smell to affect the meat at all. He used a blow torch to burn away the paint. We had no problem with any other smells. We just had the deliciousness of slow smoked pork!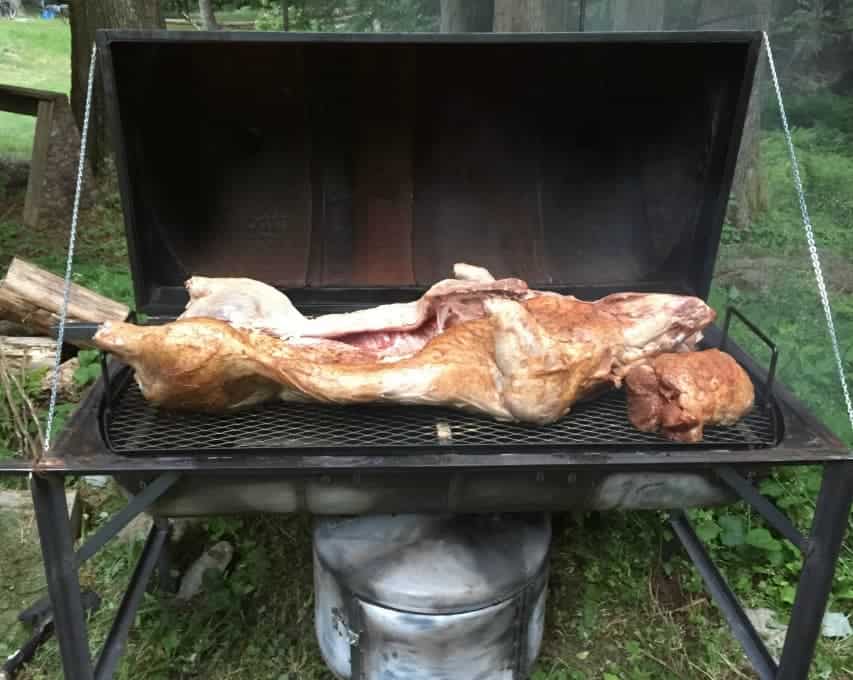 The pig was given a dry rub of Rod's secret mixture of seasonings and brown sugar. Then the pig was on the grill at 5:00 in the morning. He also added two pork shoulder roasts. He was afraid we just might not have enough meat! 12 hours later.... the pork was smoked to perfection!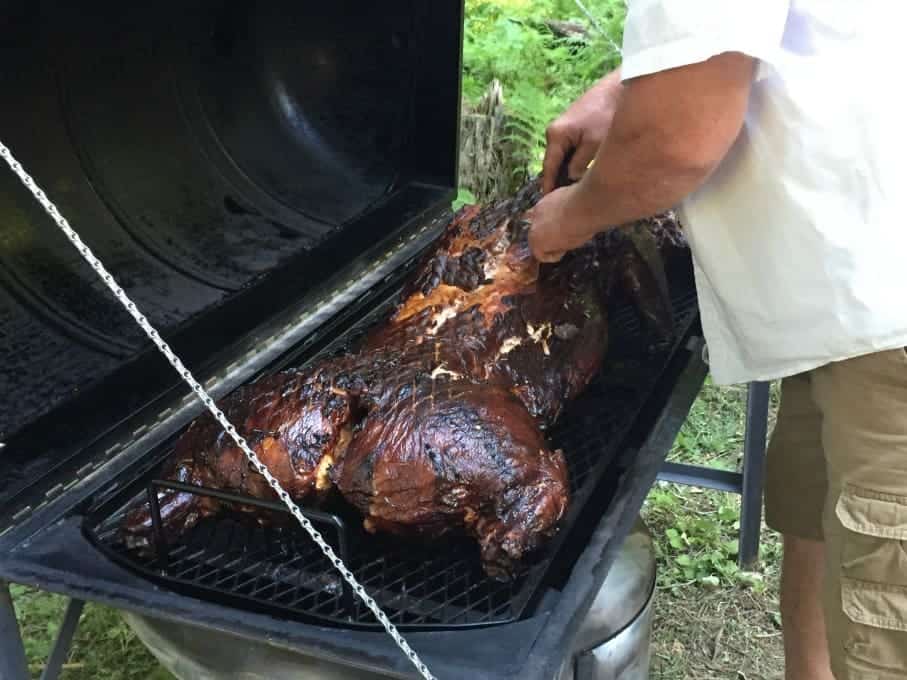 The pork was absolutely perfect! It was moist and tender. You can see in the picture below the nice smoke ring around the outside of the meat. That's what Rod is always looking for...a beautiful smoke ring. I'm just looking for a beautiful taste!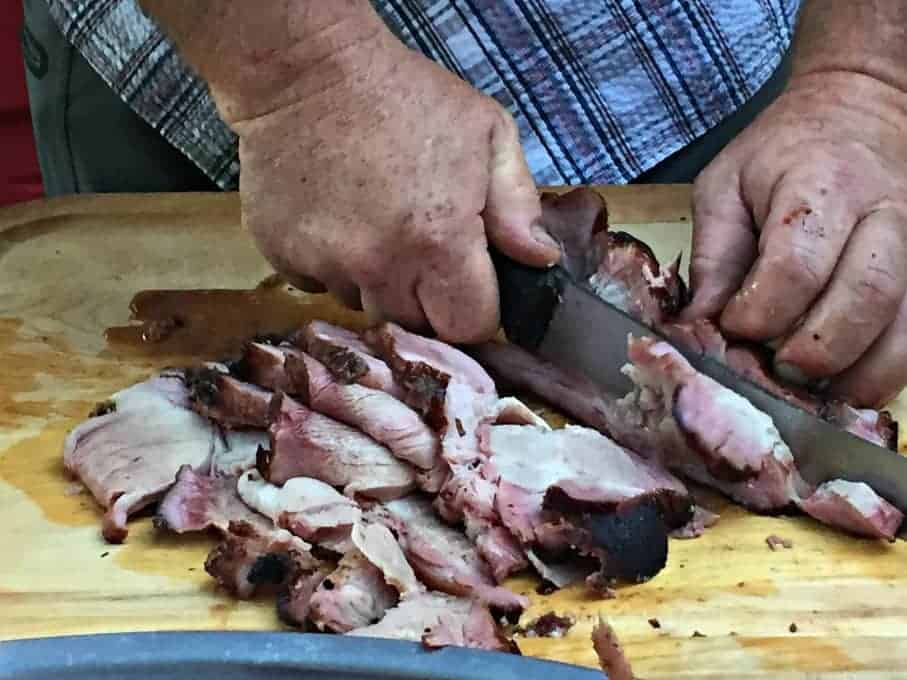 My dear sisters, decided to play on the whole pig theme...they carved a watermelon pig...and a another watermelon with a big 'ol 50 on the front. Just in case anyone might forget how old I was!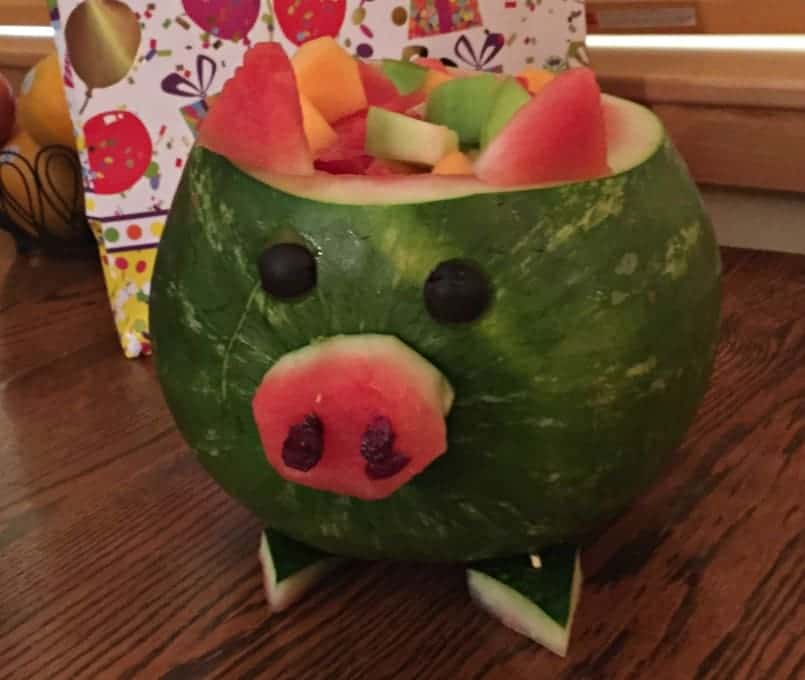 The pig roast/birthday party was a great success! Now we need to find another event worthy of doing it all again!