Picking Wild Morels - Last summer's forest fires have yielded an amazing wild mushroom crop!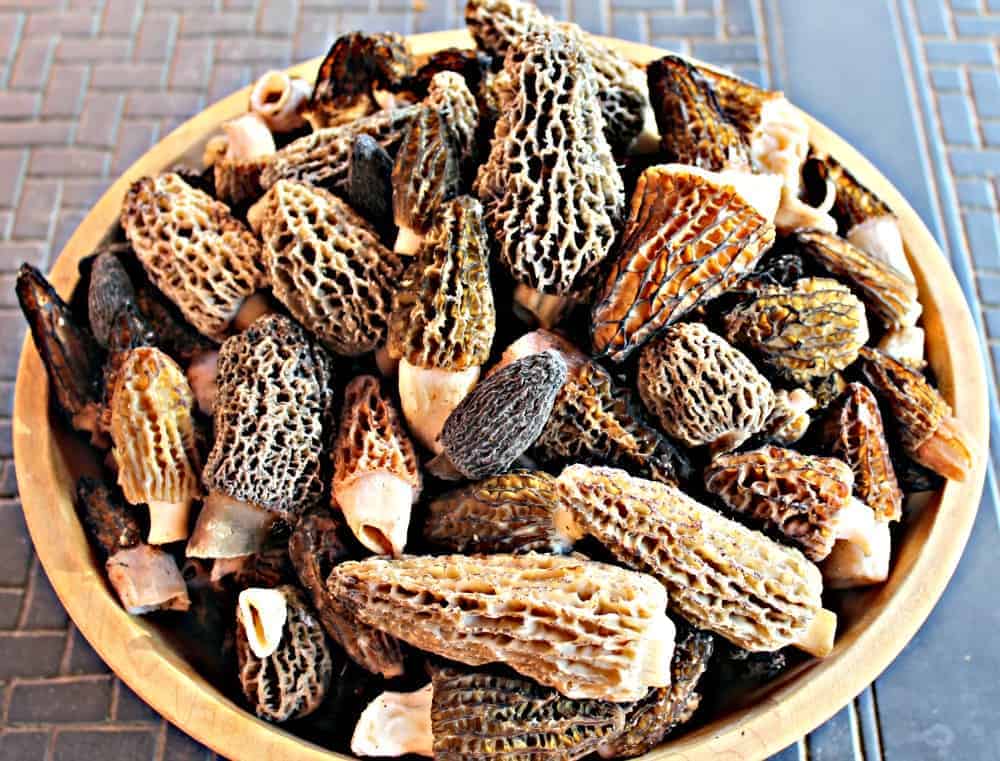 Last summer's fires were devastating in the inland northwest. Yet from everything comes beauty.  These wild morel mushrooms are a result of last summer's fires.
Morel mushrooms grow every spring around us, but this spring has yielded amazing mushrooms. In locations where there was fire, the morels are popping up like...well...wildfire!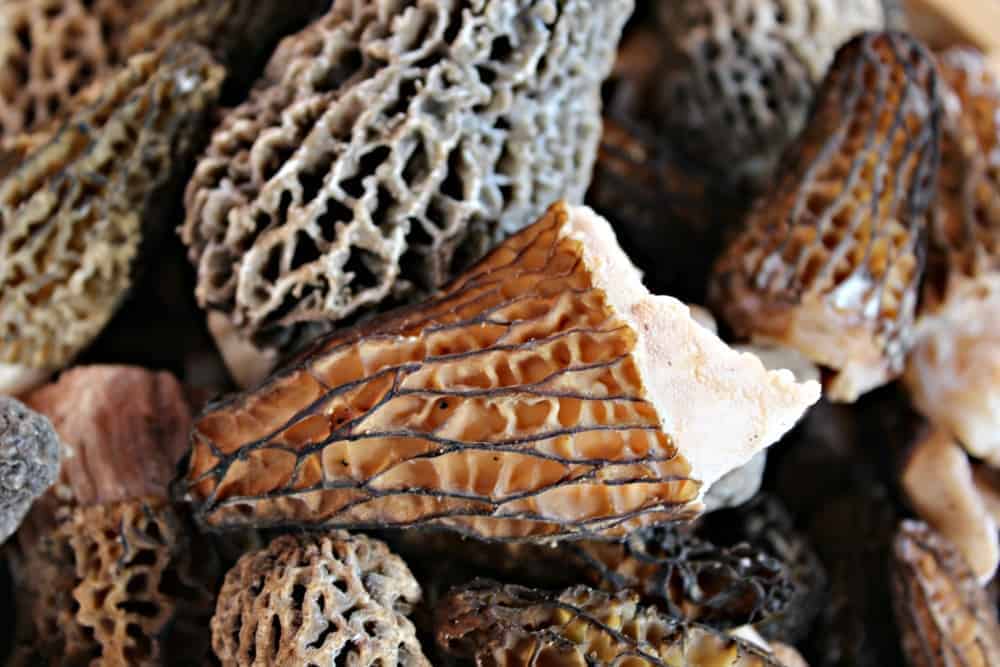 We headed out to the burn areas to pick the mushrooms. It was amazing to see the fire damage and plants starting to come back. I was surprised to see how the fire traveled.
It just touched certain areas and some were left untouched. I was so amazed at all the morels and  how different they everyone looked. They came in different sizes, colors, and patterns.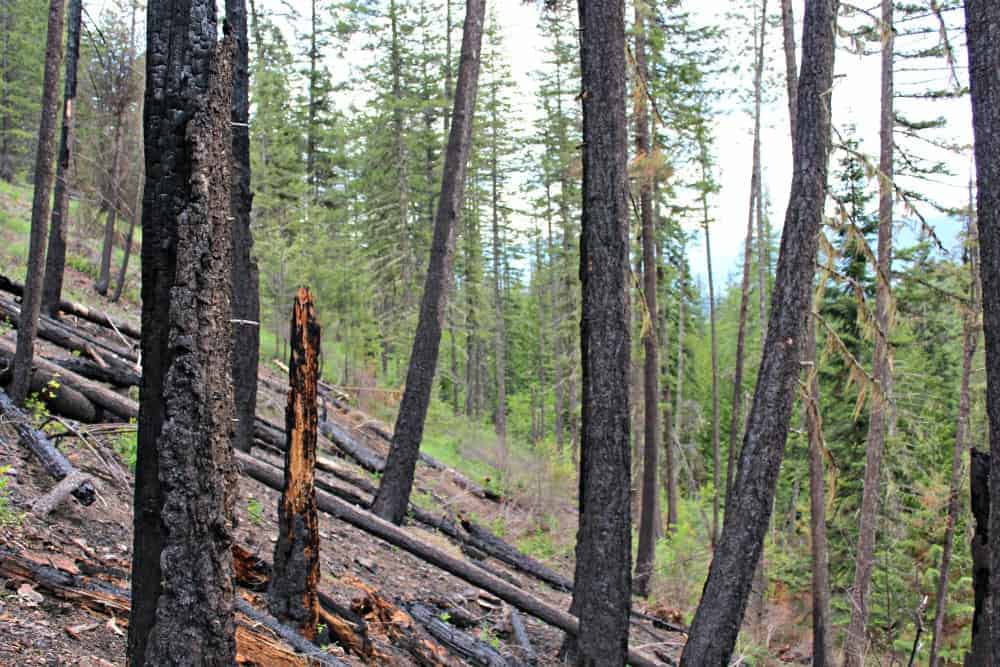 The abundance of morel mushrooms were found in these burned areas.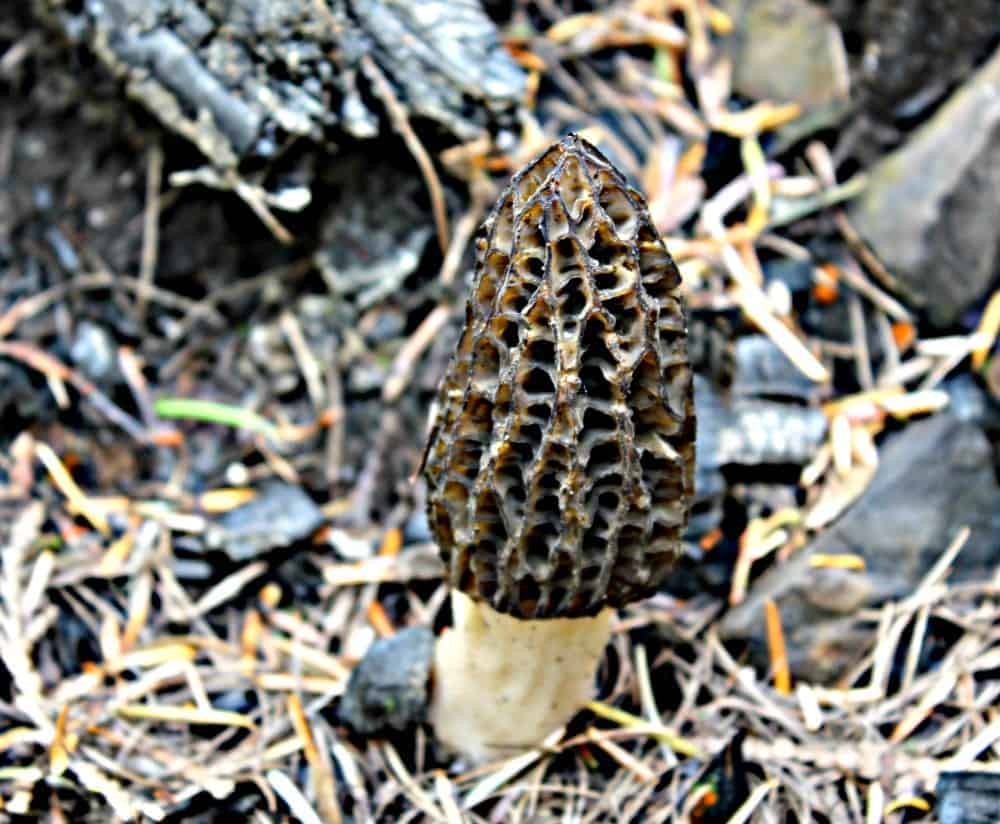 The mushrooms are hard to see because they blend into their environment. After a while you get used to what you are looking for and can spot them much easier.
In an area with horizontal lines, the mushrooms shoot upwards. Some are just a few inches high. The large ones can be 4-6 inches high.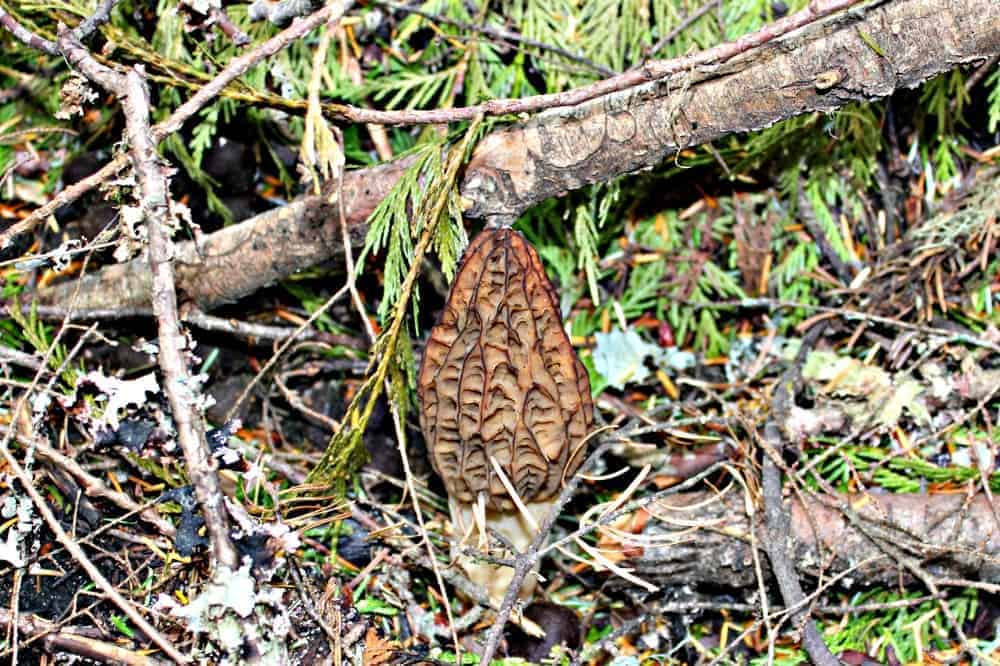 I used scissors to cut the mushrooms off at the ground level. My husband used a knife. Both techniques worked. You do want to cut off the mushroom, rather than just popping it off the base.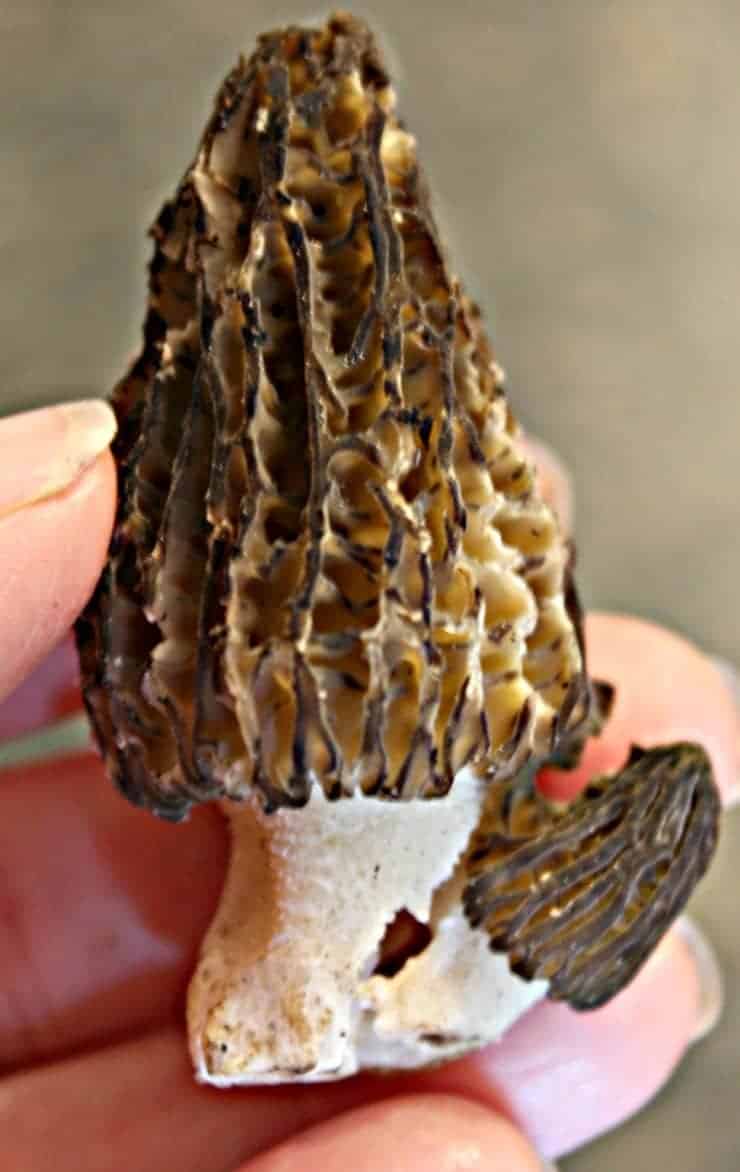 Picking wild morels was fun and rewarding. We ended up with a few gallons of mushrooms. Morels can be used with in any dish calling for mushrooms.
Morels have a bit more of an earthy taste than a button mushroom and the texture is a bit different. I like to dice the mushrooms, saute them and add them to spaghetti sauce, omelettes or a cream of mushroom soup.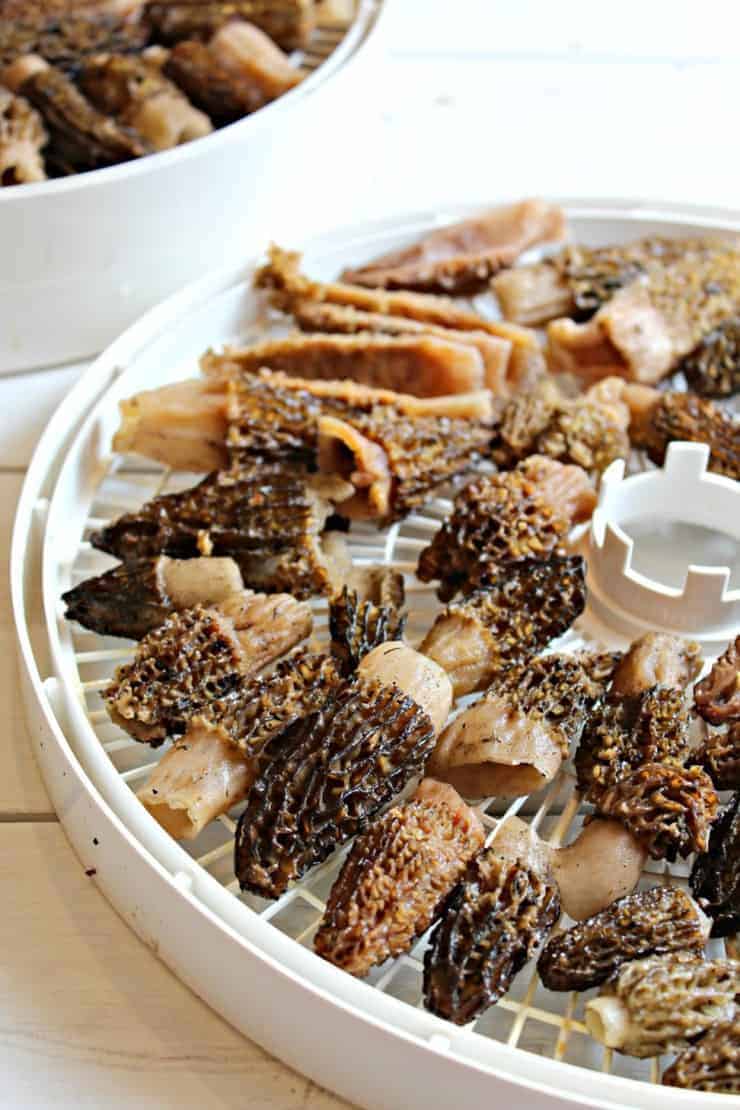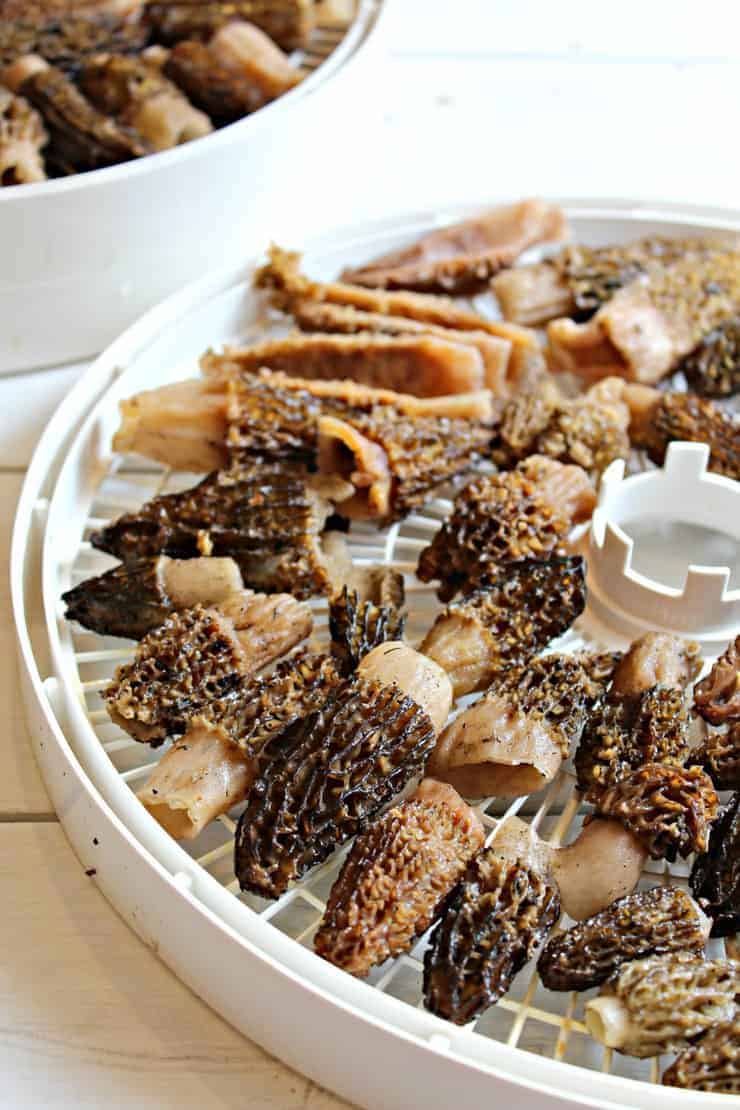 Rod was in charge of washing all the mushrooms. For the larger mushrooms, he sliced them in half lengthwise and he kept the smaller mushrooms whole. He rinsed all the mushrooms.
They were a bit gritty and had pine needles stuck to them. We dehydrated whatever we didn't eat right away. Find out how to dehydrate morel mushrooms!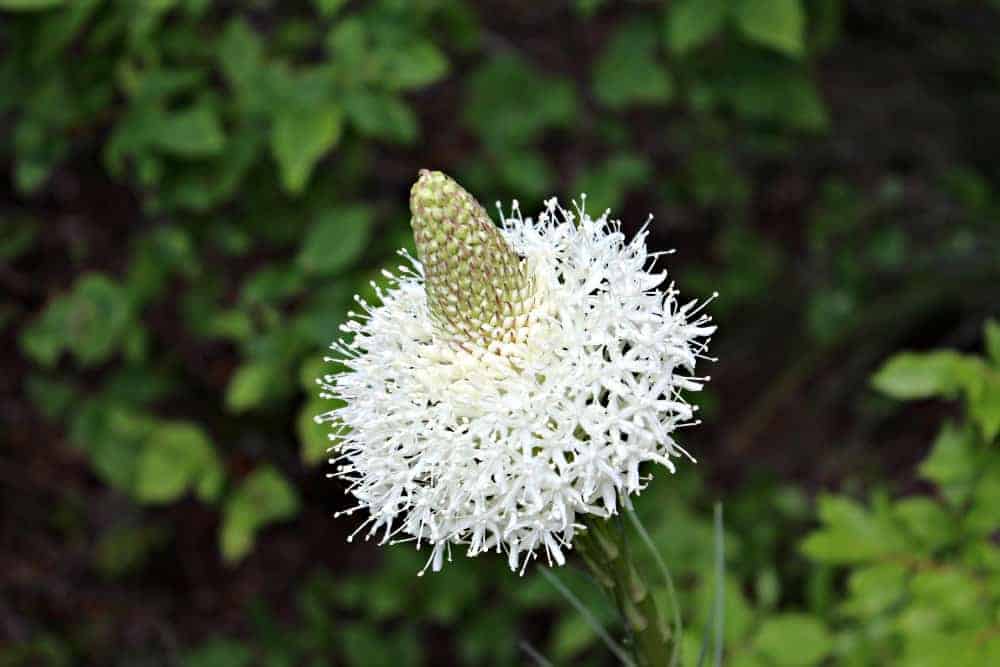 This last picture isn't of morels, but I did take it while out morel hunting. It is the flower from a plant called bear grass. The grass is often sought after for fillers in flower arrangements, but the flower is simply beautiful. The forest was filled with these beautiful white flowers.
Please Note: Picking wild mushrooms can be dangerous. Please know your mushrooms before you pick.
Like to forage and harvest your own food? Check out these recipes Walleye Fish and Wild Blackberries. 
If you make this recipe, I'd love to hear about it! Leave a comment below and snap a picture and tag me on Instagram @beyondthechickencoop