Spring is the time of year for baby animals.  First,  baby chickens and now we also have little piggies!  I must say, baby pigs are so darn cute!  
We got four pigs this year.  Each of our kids picked one out for themselves for 4H and and we have one extra for ourselves.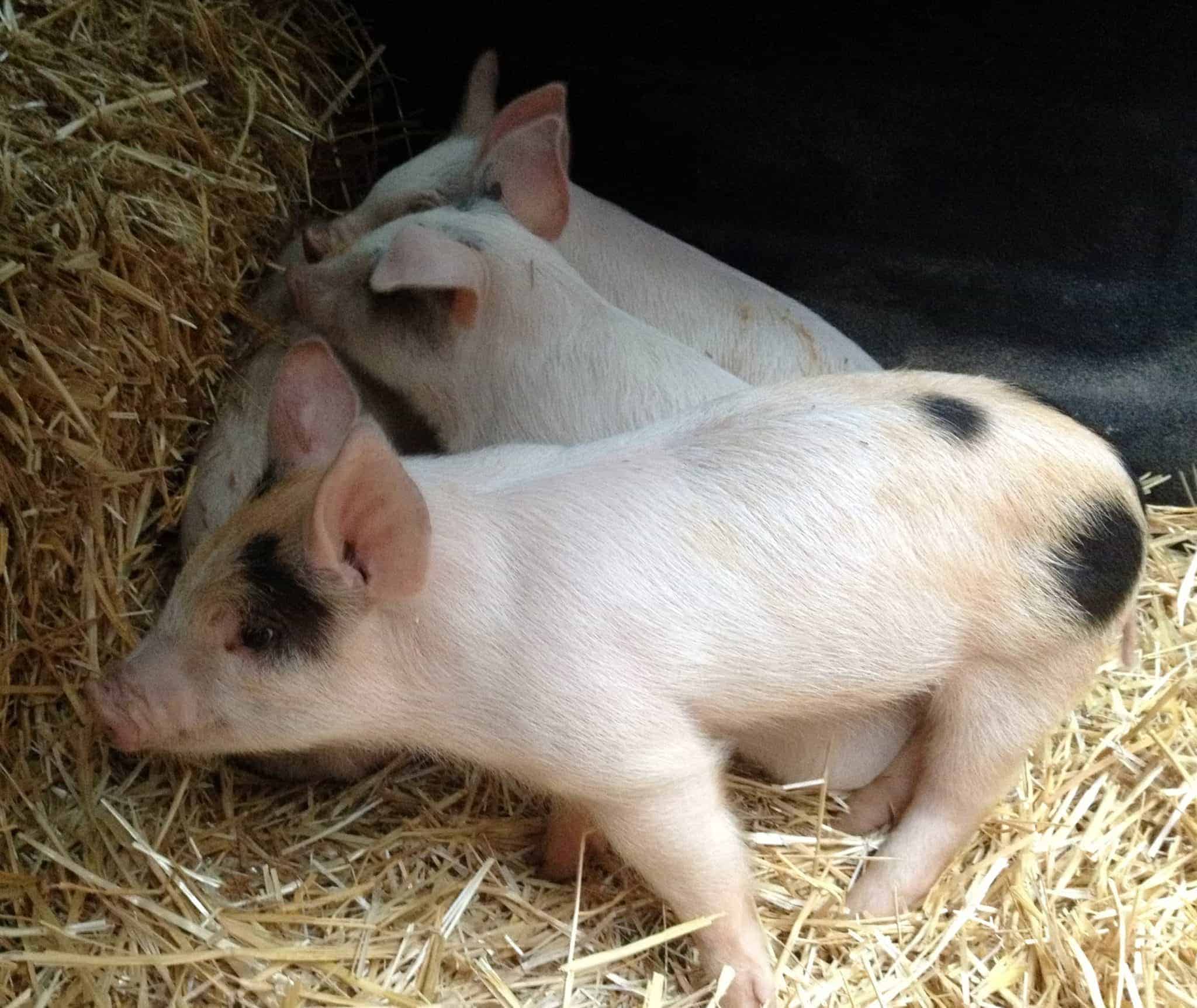 The pigs were six weeks old (above picture)  when we brought them home.  We built a temporary pen with a heat lamp in our shop for the first month.  We still had freezing temperatures and these little piggies just couldn't handle those cold, wet temperatures.  
When we moved them outside (pictures below)  they were in pig heaven!  So much space....and dirt, and mud!  Actually pigs really only wallow in the mud when it's hot.  
They use it to help cool themselves and to keep themselves cool.  The mud keeps the sun off their skin.  Pigs can get sunburned, so I guess the mud is like a sunscreen; SPF 50!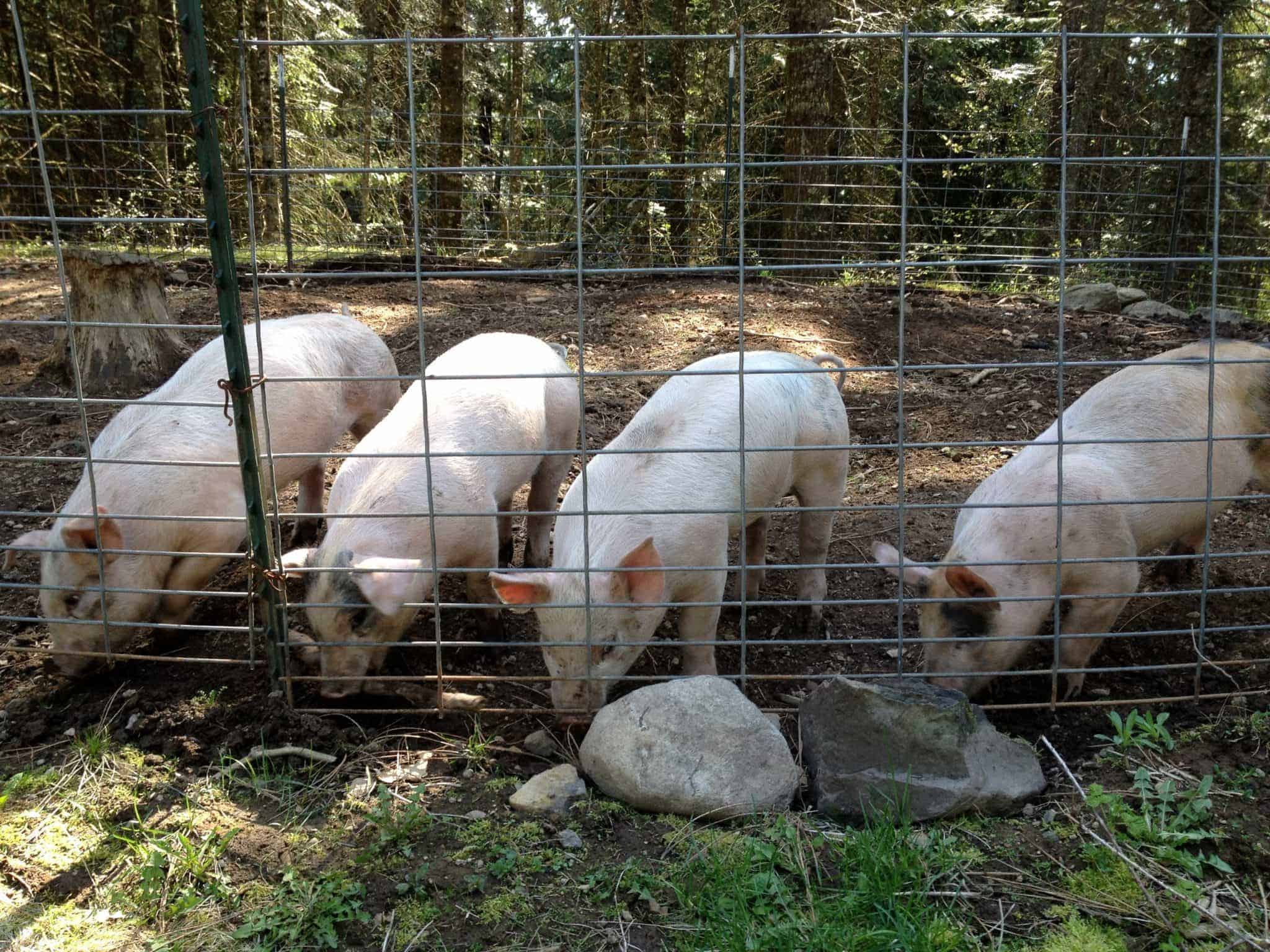 Pigs love to dig. They are often looking for roots or in some areas of the world, truffles! These large rocks are placed to help keep them from rooting in low lying areas.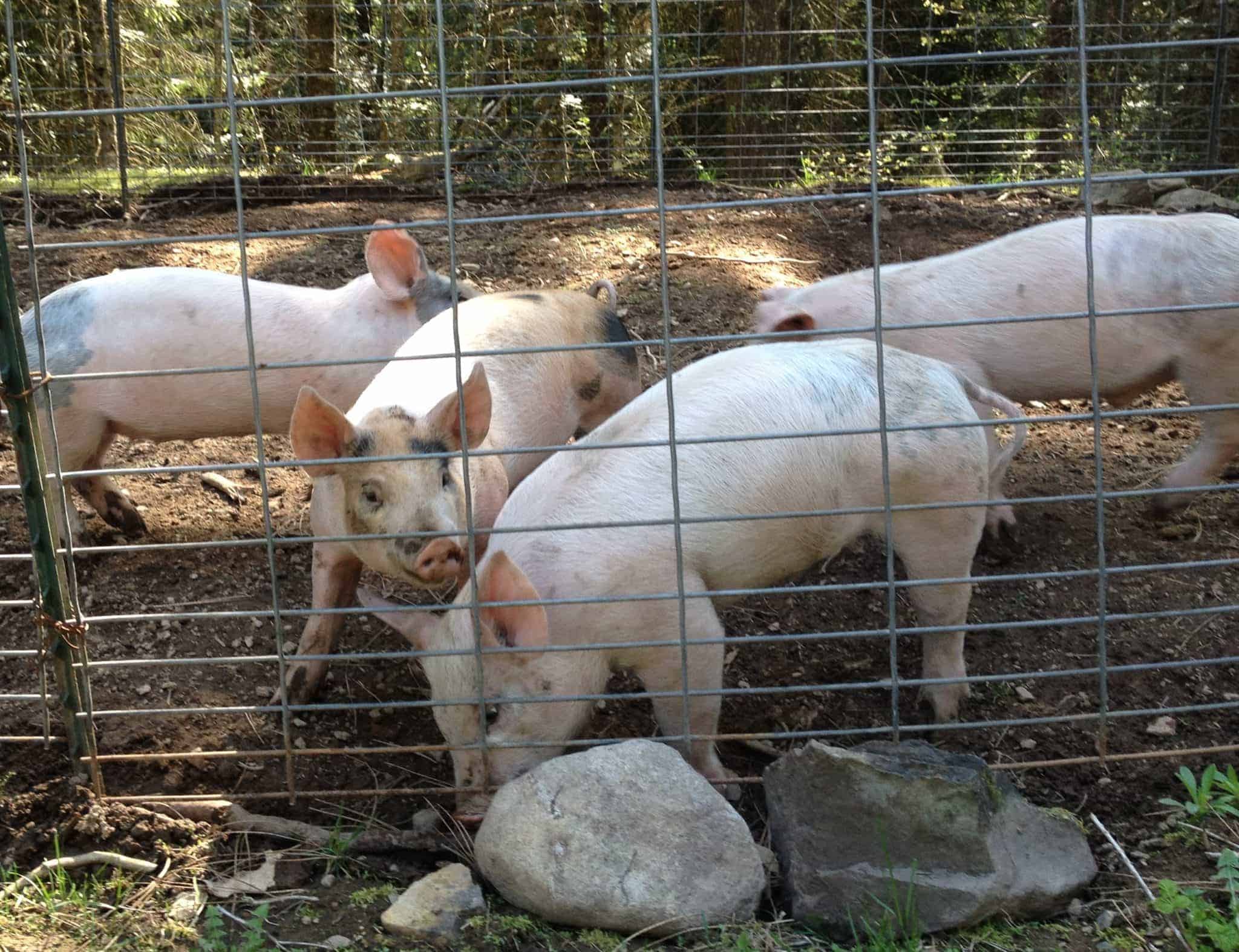 Our kids have done 4H market swine since they were 8 years old.  Their pigs have to be a minimum of 230 pounds in order to sell at the fair.  
If they don't make weight, they don't sell.  Luckily our pigs have always made weight.  The kids put their pig sale money into their college accounts.  Our largest pig was 310 pounds!  He was a monster, but very gentle and he wasn't a fatty pig, just very big.
At the fair the kids have to "show" their pigs.  They are judged on the quality of their pig and the quality of their showmanship skills.  During the summer, the kids work with their pigs almost every day.  
They take their pigs  for walks around our property.  Every once in a while, the pig will take off and then it's a wild goose chase....I mean a wild pig chase!  
Luckily we have always been able to get them back home.  Usually a bucket of gain is enticement for the pigs.  If not, when they get tired enough, they tend to return to the pen.
The pictures below show pigs from last year being walked.  The kids teach them to go in any direction by using their canes.  The canes just gently press against the side of their necks to turn, or against their back legs to get them to go.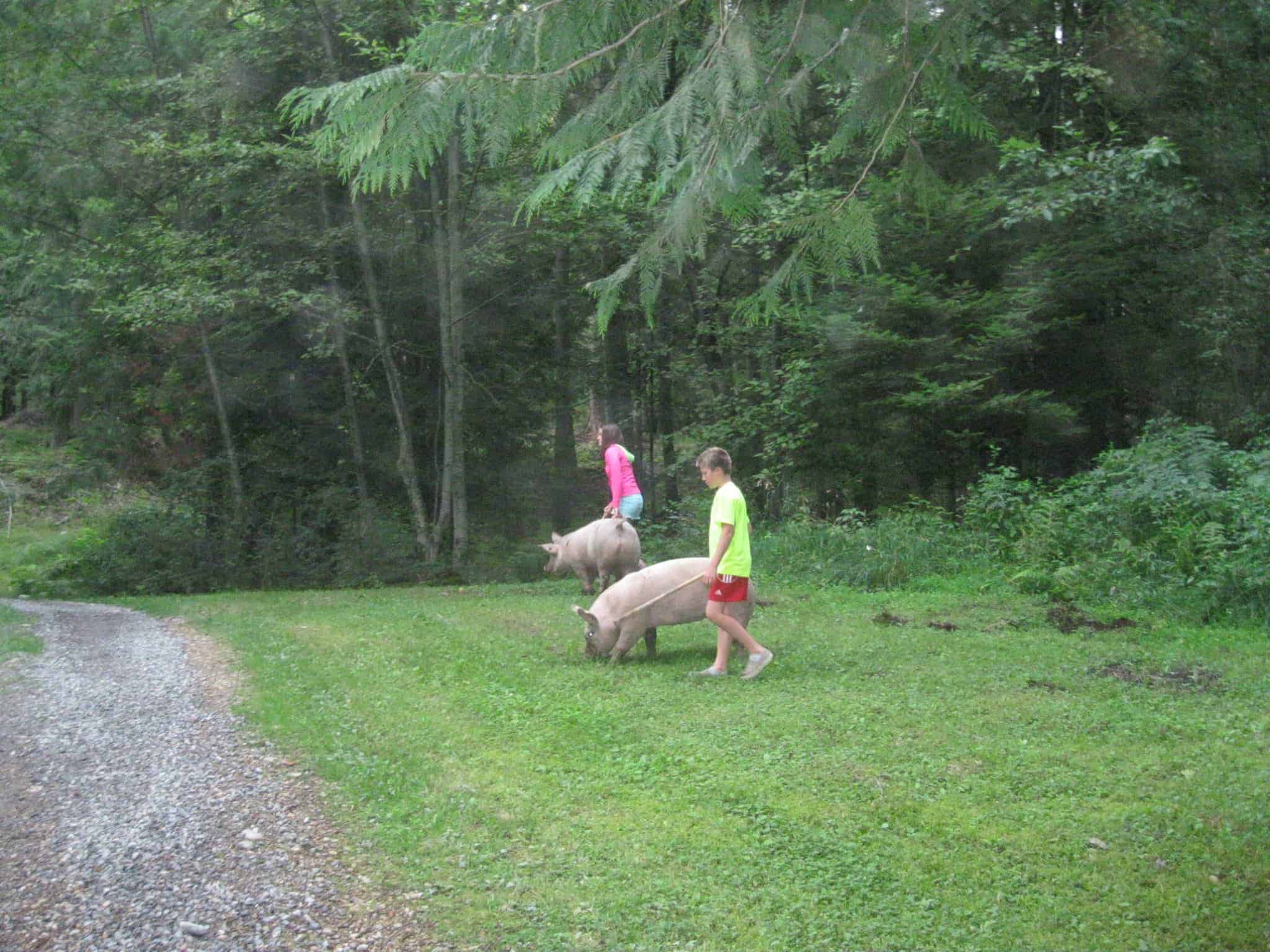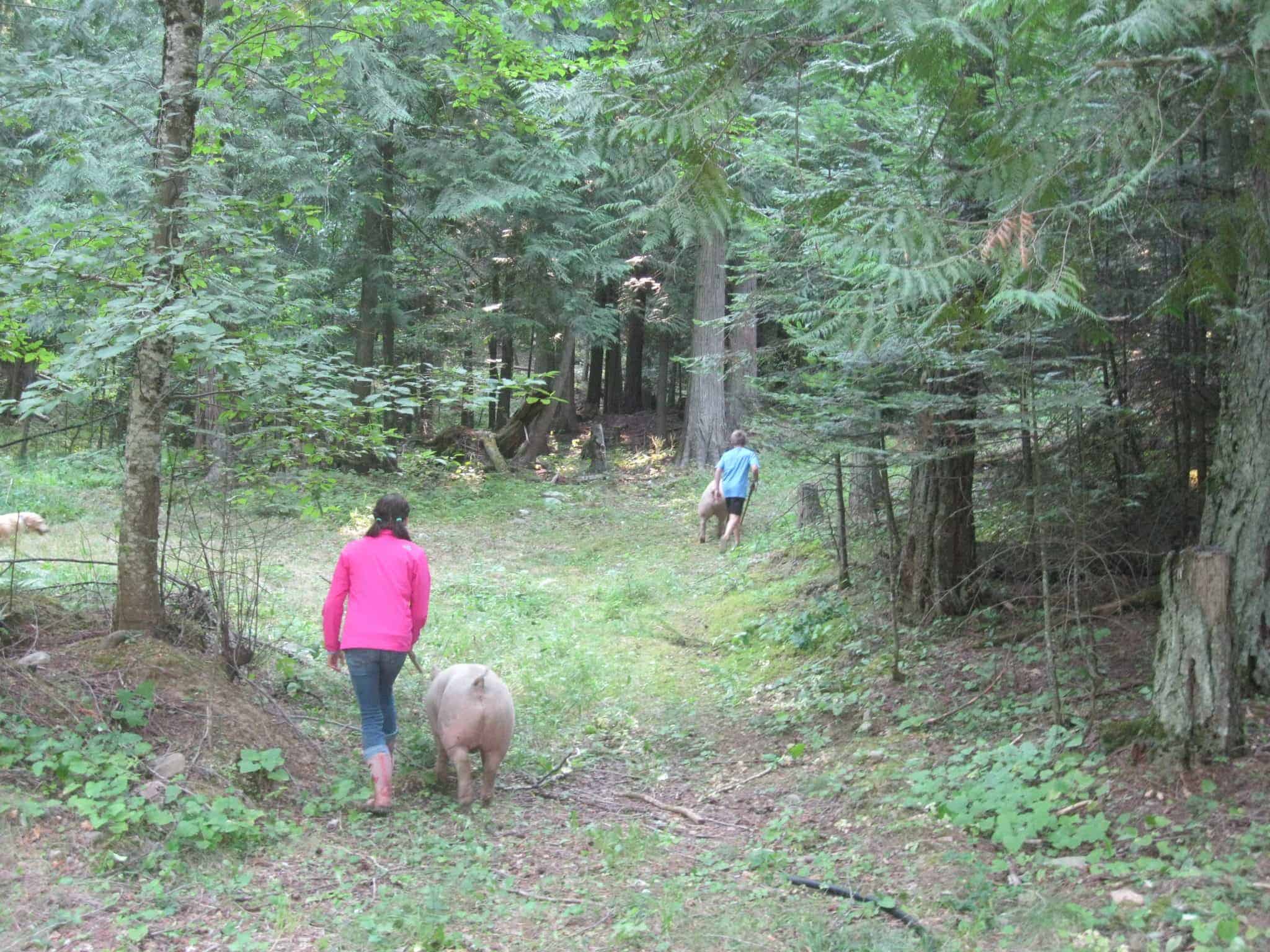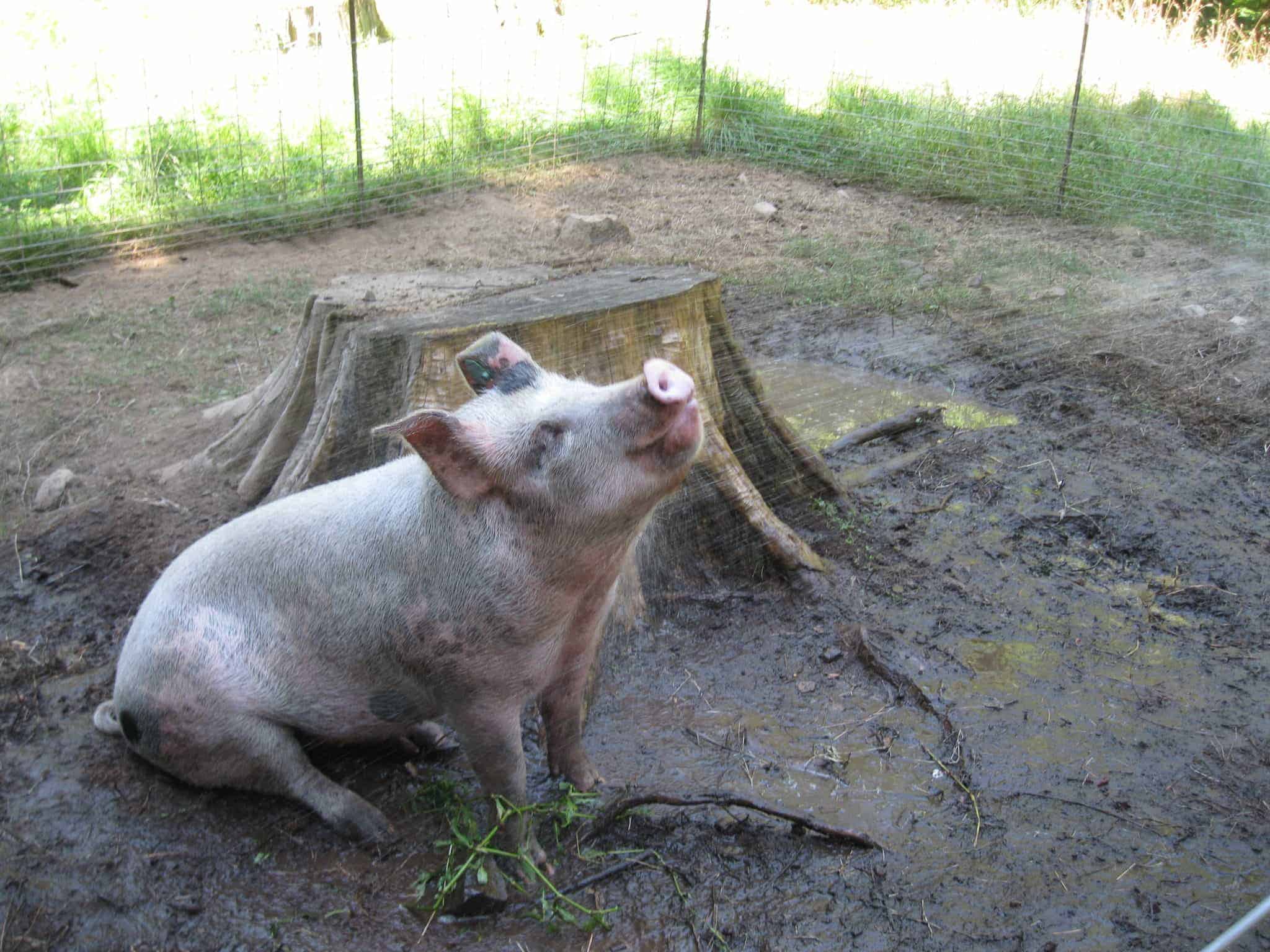 The fair is the culmination of about 5 months of work.  During fair week, the kids are there all day long.  They have to wash their pigs every morning. They get scrubbed and brushed...remember Charlotte's Web and Wilbur?  
The pigs are made pretty for all the spectators and for show!  The kids also have to clean their stalls every morning.  This all has to be completed by 9 am.  Before 9:00 the pig barn is a busy place.  The kids have to do all their own work.  The older kids help the younger ones, and everyone works to have the place ready for show time!  The kids love it!
These two pictures are the first year the boys had pigs. They were 8. Those pigs look so big in comparison.
We really enjoy raising our own animals and having the kids be a big part of the day-to-day chores has been great! You can read more about our pigs Our Little Farm.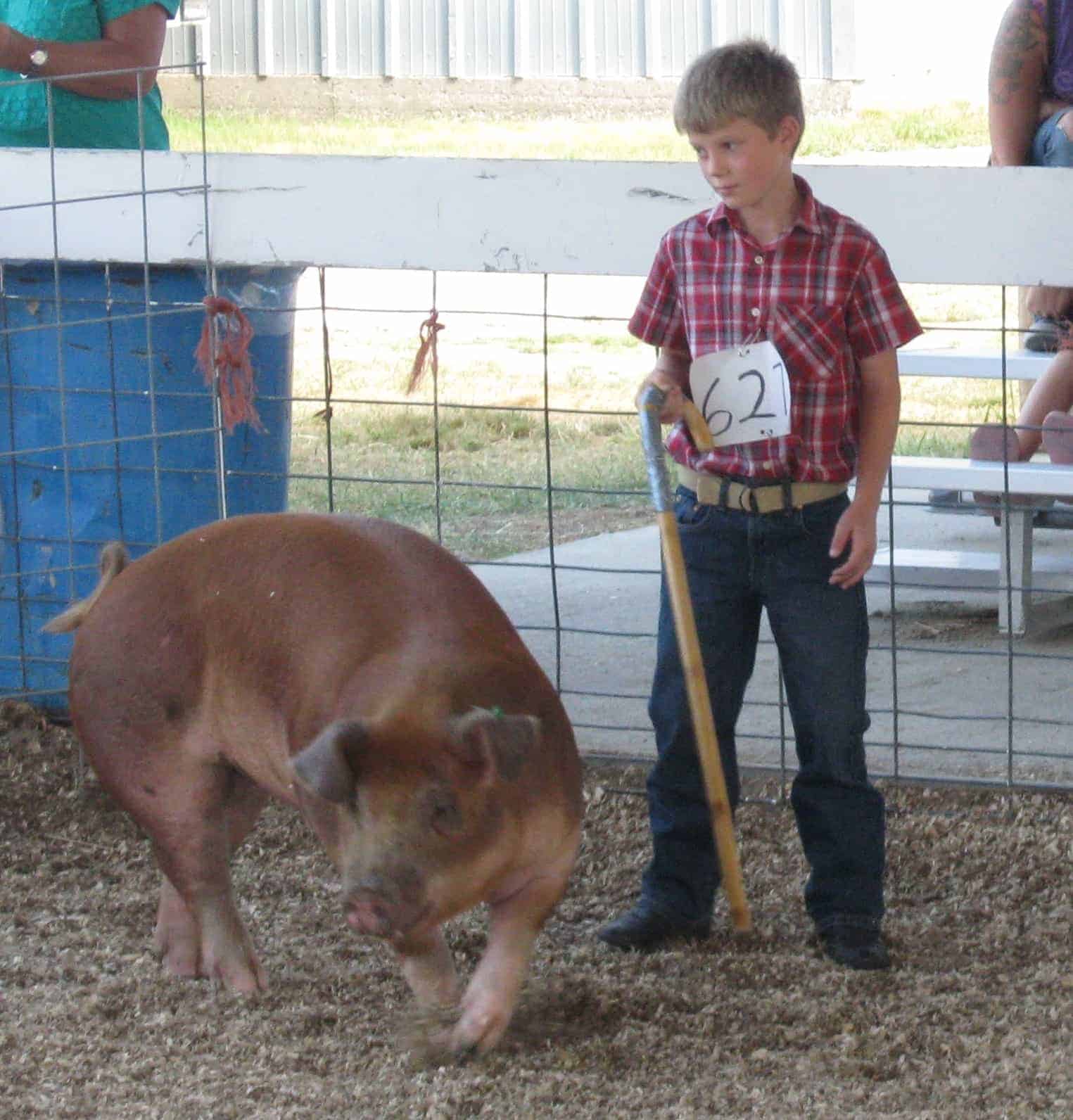 Check out all my homesteading posts.