There are a lot of methods for juicing fruits and vegetables. A steam juicer might be one many aren't familiar with. This post explains how to use a steam juicer.
For this recipe, I used a really juicy red plum. The juice is just dripping from the plums when we pick them.
If you have Italian plums which are purplish and oblong shape. They are a drier meatier plum that are perfect for making dried plums or prunes. Those plums aren't the best for juicing.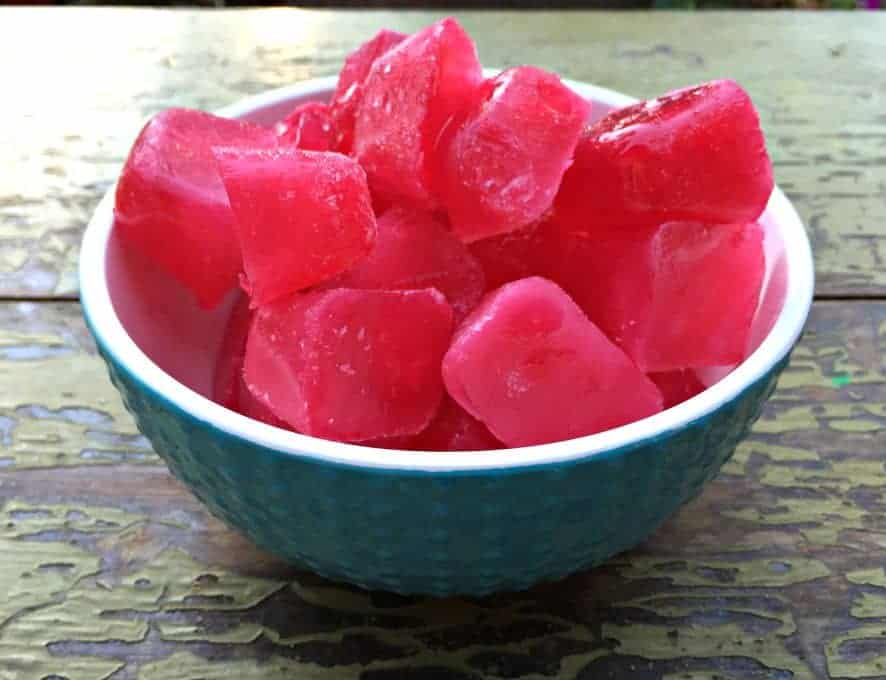 Advantages of Using a Steam Juicer
You only get juice, no pulp.
The juice is crystal clear...well with color.
You can do a large patch of fruit at a time.
Very little prep. Just add clean fruit. No need to peel or pit first.
Takes less time than traditional juicing methods.
Disadvantages of Using a Steam Juicer
The pot is large and takes up a lot of storage space.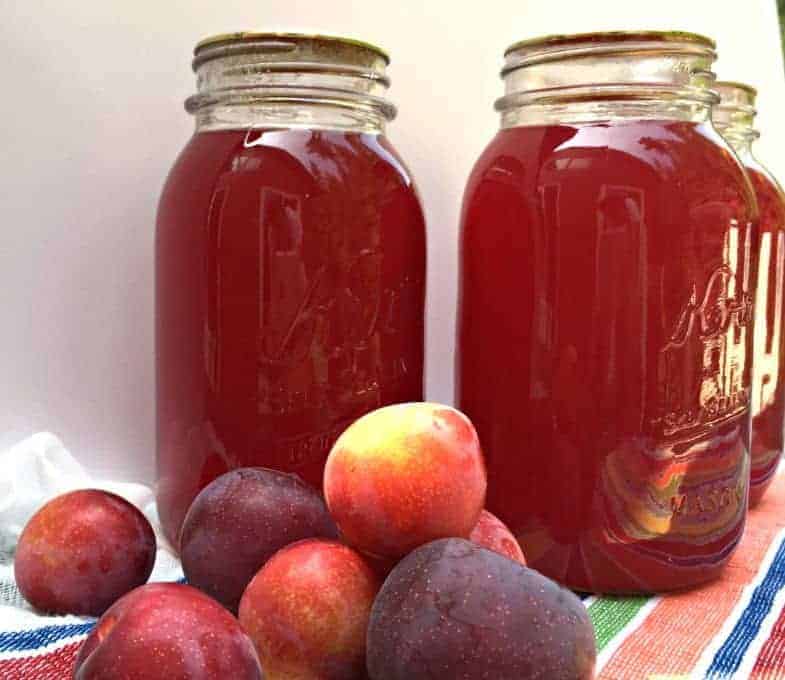 As long as you have enough storage space, this steamer is ideal!  I use Mehu - Liisa 11 Liter Stainless Juicer. 
This year I have made over 4 gallons of plum juice! That is an insane amount of plum juice. What do I do with all this juice? I make plum jelly, jalapeno plum jelly, plum sorbet, plum Popsicles, and I freeze the plum juice into ice cubes.
I throw one or two frozen cubes into a smoothie. It just adds a bit of flavor and extra nutrition. I also canned a lot to save for later. It's so beautiful sitting in my pantry! I think with all this juice, I need to make some plum wine! Just need to figure out how to make wine...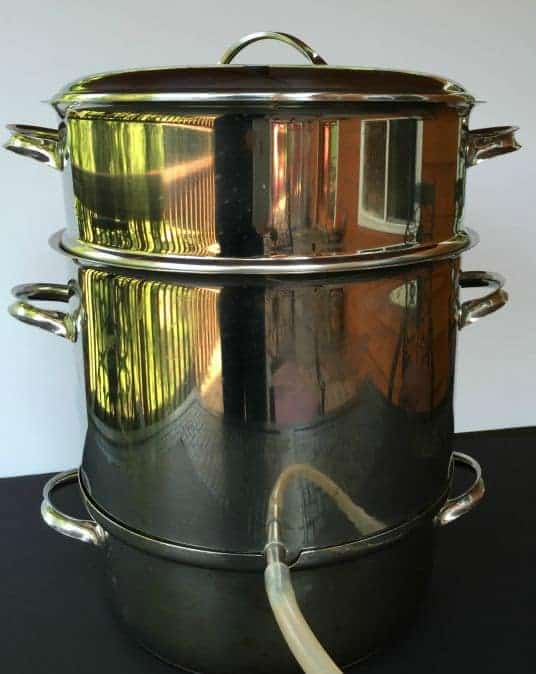 How to use a steam juicer:
The steamer consists of three separate pots. The bottom one holds the water that creates the steam. The middle one collects the juice. It also has a large funnel that connects the steam from the bottom to the top. The top layer is where all the fruit is placed.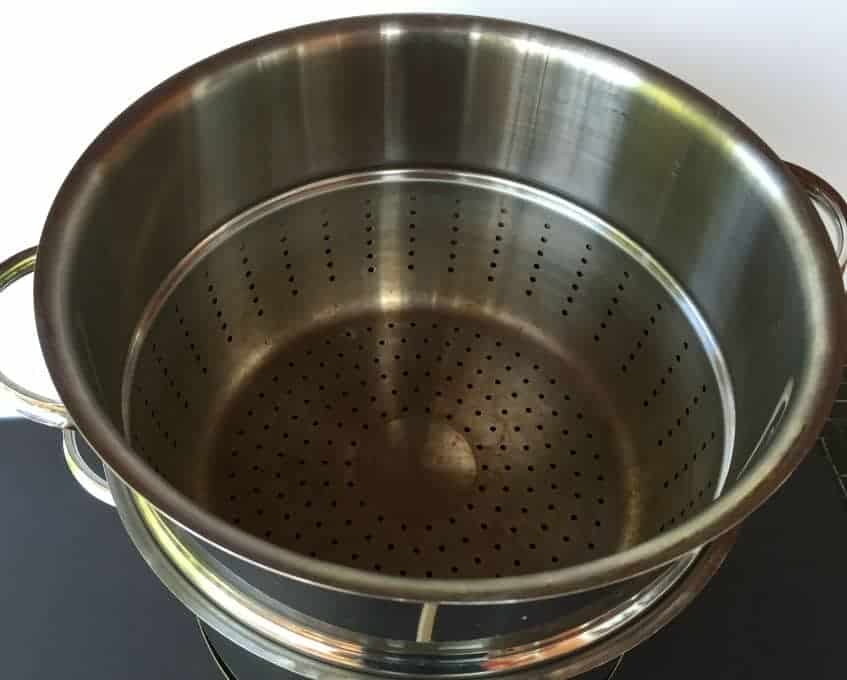 As the steam starts to cook the fruit, the juice will drip down into the middle layer. There is a tube attached to the middle layer. Once juice starts to form, you simply open the clasp and let the juice flow. I always place the tube into a bowl or a canning jar. Even with the clasp closed, I have had leakage.
Oh what a mess! Luckily we've caught it before too much juice seeped out. The key is placing the tube in the center of the clasp, not just at the end.
Just about any type of fruit would work with a steam juicer; grapes, currents, apricots, blueberries, cranberries. I'm just getting started with ideas!  The list is endless.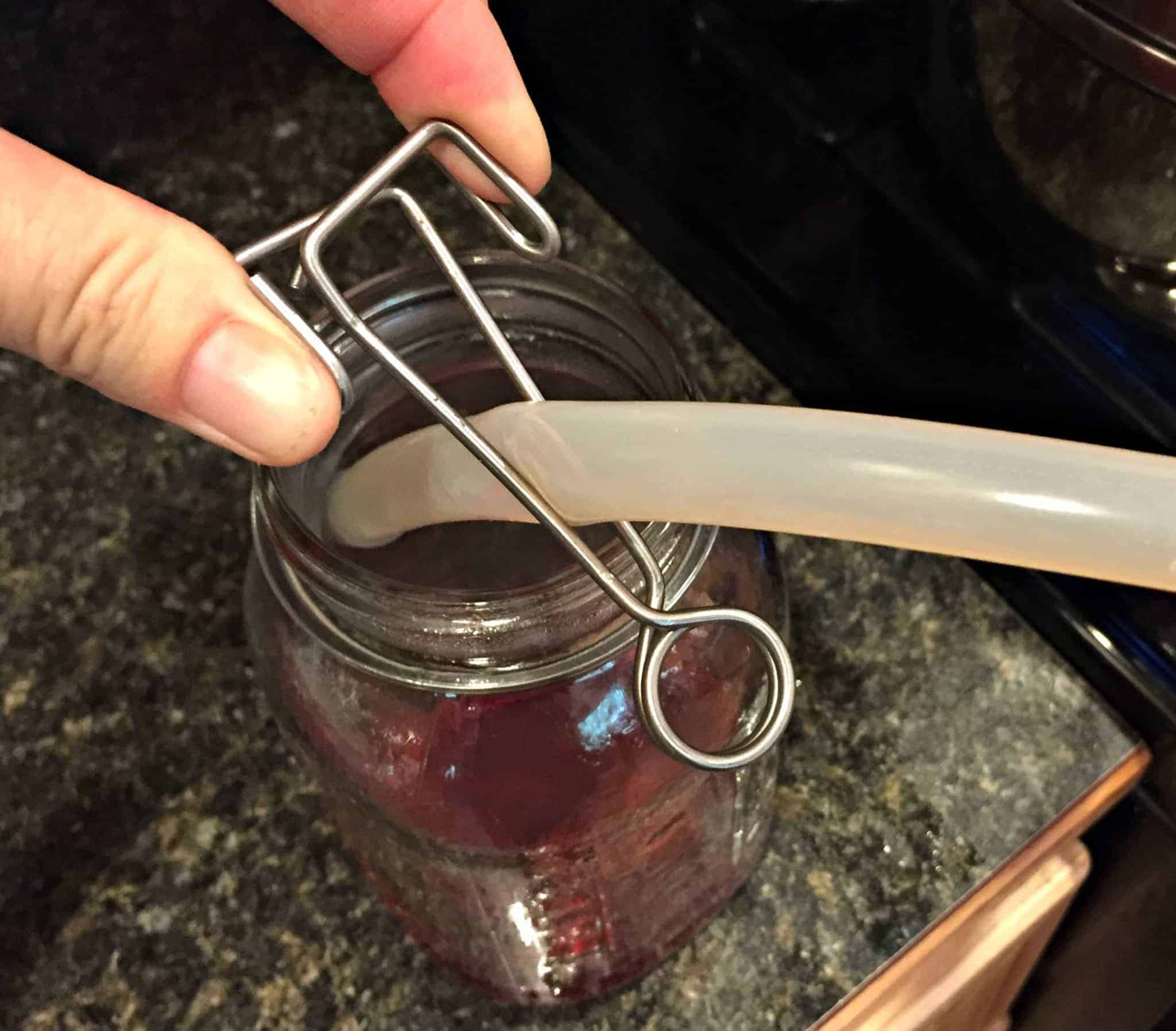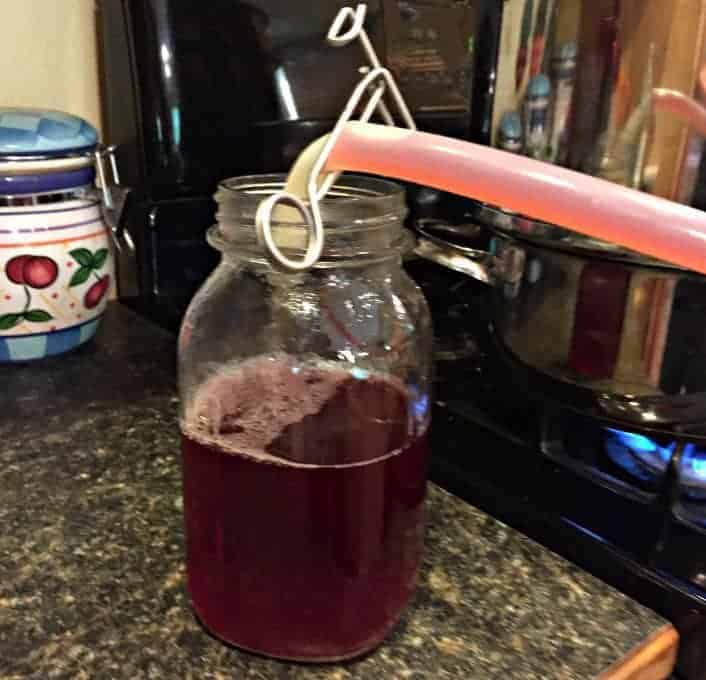 If you make this recipe, I'd love to hear about it! Leave a comment below and snap a picture and tag me on Instagram @beyondthechickencoop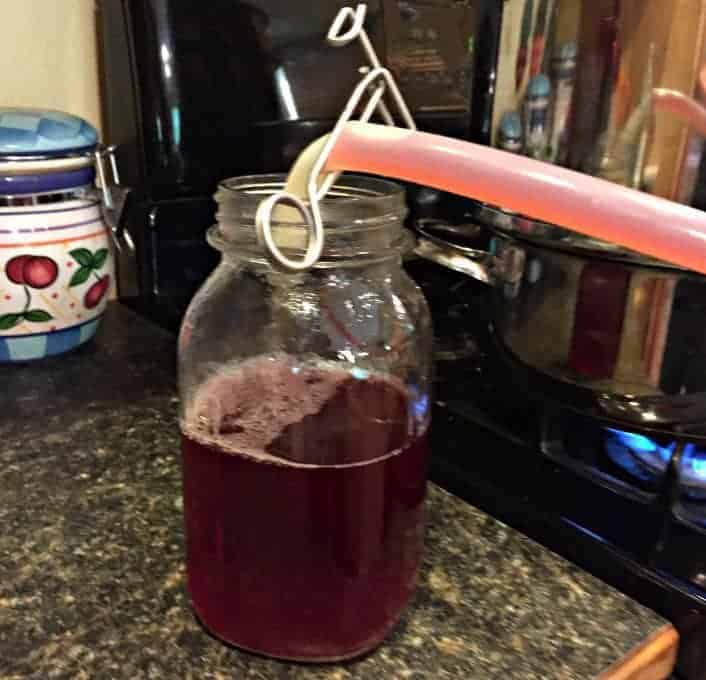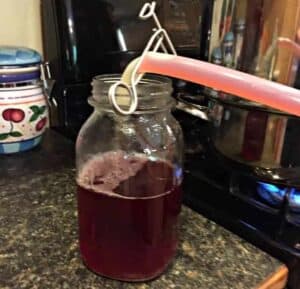 How to Make Plum Juice
Steps on how to make plum juice using a steam juicer. This recipe can be adapted to almost any fruit.
Instructions
Wash plums

Place whole plums into to steam basket (top pot) of a steam juicer

Bring steamer to a boil

Once juice begins to form, drain into clean containers.

Continue until juice has been extracted from plums, approx. 1 hours

Makes approx. 6 quarts. Yield depends on type of fruit.
Notes
Yield will vary depending on amount and type of fruit used.
Nutritional Disclaimer:
Nutritional information is provided as a courtesy and should only be construed as an estimate rather than a guarantee. To obtain the most precise nutritional information in a provided recipe, you should calculate the nutritional information with the exact ingredients you are using when preparing the recipe using your preferred nutrition calculator.
Nutrition
Serving:
1
cup
Calories:
165
kcal