Growing tomato plants can be rewarding and challenging. Tips on how to transplant tomato seedlings.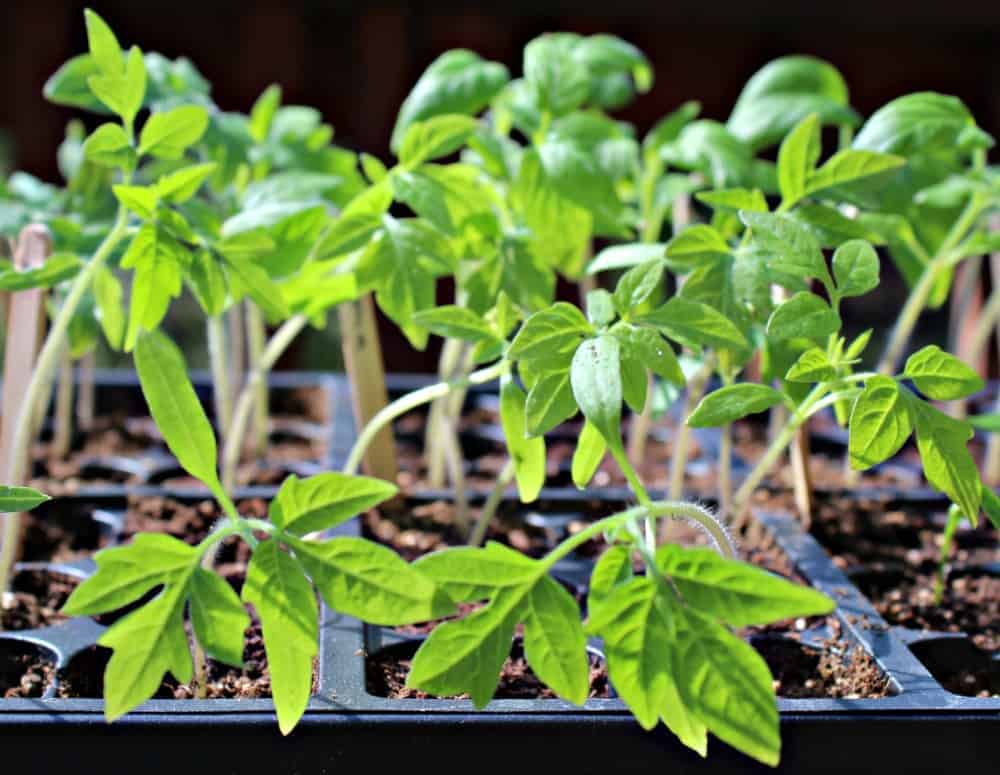 I love starting tomato plants from seeds. Sometimes we buy a few plants because we want an additional variety. Whether you start your own plants from seeds or buy plants from the nursery you need to know how to transplant your tomatoes.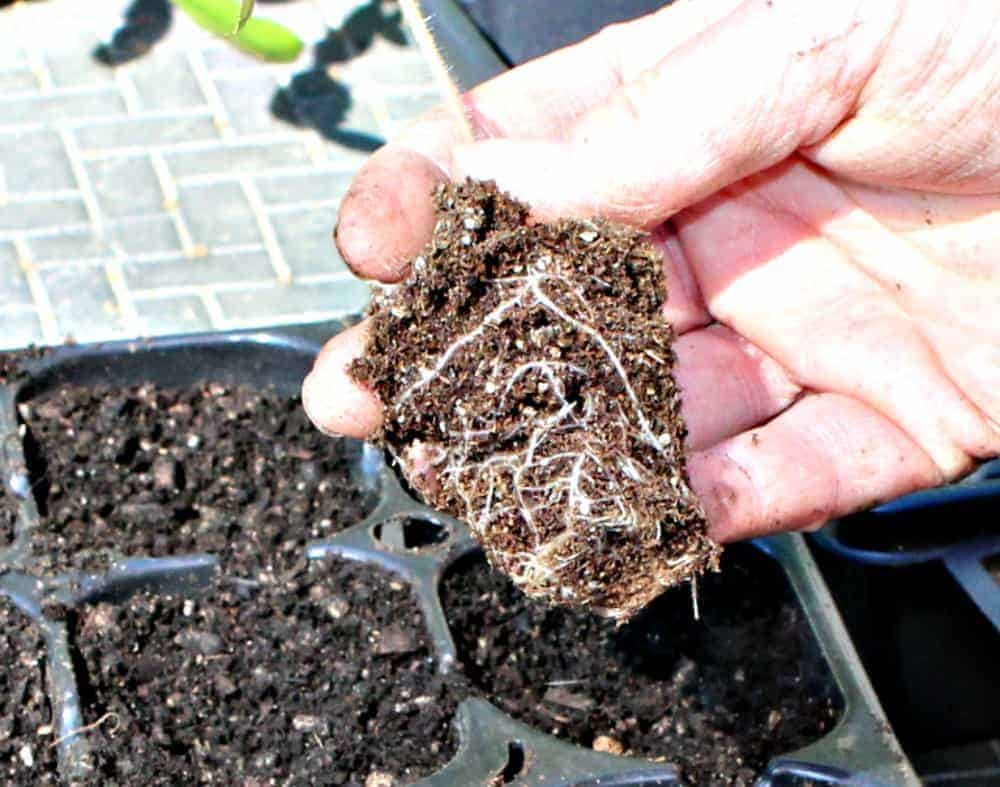 When I start with seeds I plant in small pots. Then I transplant to a larger pot and then finally into the garden. Transplanting allows the plant to grow larger. It also helps prevent the plants from becoming too tall and leggy or spindly.
When transplanting my tomatoes to the larger containers this year, I ran a little accidental experiment....accidental, because I didn't plan it. I use an organic potting mix for my vegetable starts. I always want to give my seeds a great soil mix to get started with. Once I transplant to the garden, I make certain the soil is amended with great nutrients from composted manure.
When my tomatoes had grown about 6-8 inches tall and had established leaves, I began transplanting to the larger pots and I ran out of soil partway through. I thought, no big deal. About four weeks later I got back to transplanting (I got a little side-tracked and time just seems to slip away) ....the plants I had already transplanted were significantly taller and had more leaves. The photo below shows you both plants. You can see the difference in pot sizes, but look at how big the plants in back had become.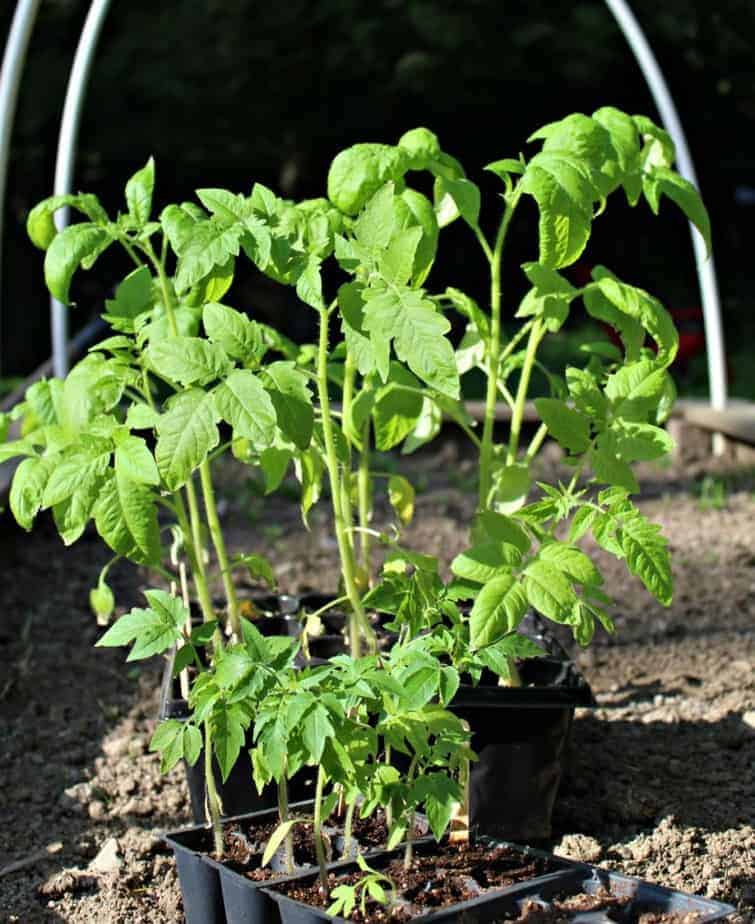 The smaller plants need to be transplanted into the larger containers right away! The large tomatoes are ready for the garden. I will need to keep a close eye on the weather for the next several weeks. We still have a chance of a frost. Tomatoes are not hardy and a frost can kill them. If needed, I will cover the tomatoes with a plastic sheet over the hoops on the raised beds.
Here's another picture of the difference in sizes of the tomato plants. I'm so glad for my accidental experiment. I had no idea there would be such a significant difference!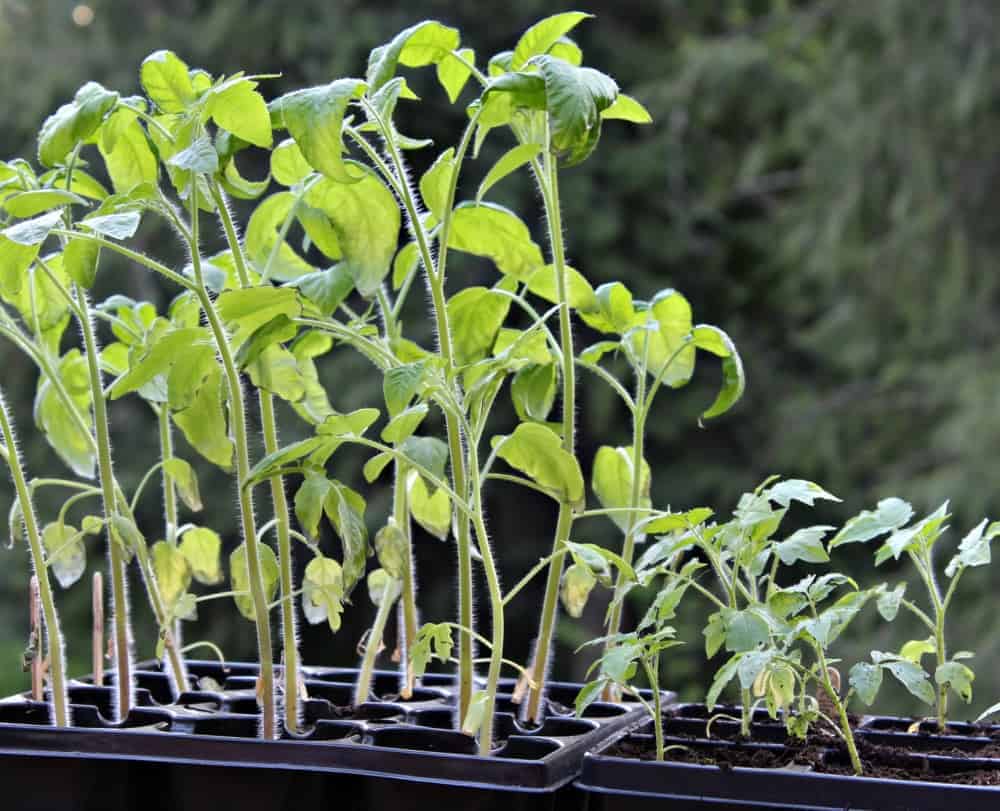 When transplanting most plants, you place the plant at the same surface level. With tomatoes, you place the plant into the soil deeper. You place part of the stem under the dirt. This allows the plant to have a better root system and it also helps create a sturdier stem and plant. The soil on the plant below comes up about 3 inches higher than when in the pot. If my plants are really spindly, I plant them even deeper.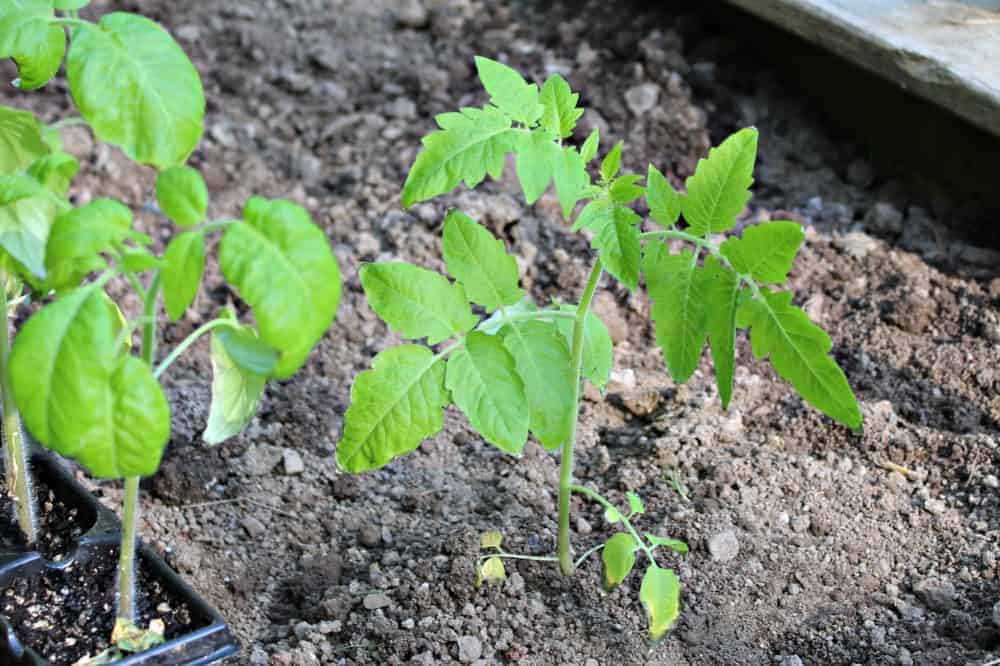 The plant below was taken during the first transplanting. It amazing how much the plant grew in 4 weeks time.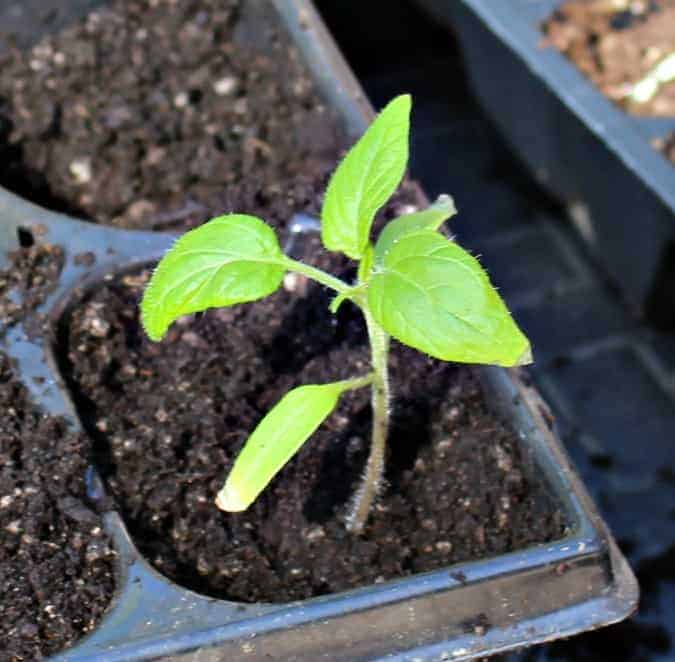 Transplanting Steps: These steps work whether transplanting tomato seedlings to a larger pot or transplanting a larger plant into the garden.
Gently remove plant from container.
Examine roots. If roots are tightly wound, gently loosen roots with your fingers. You just want to tickle them gently apart.
Plant with part of existing stem below the soil. You can use the lower leaves as a guide as to how deep to plant.
Fill soil in around plant.
Water.
If all goes well, by the middle to end of August we will have fresh tomatoes and you'll need to know how to can tomatoes! Happy Gardening!