Comparison between farm fresh free range eggs and store bought eggs.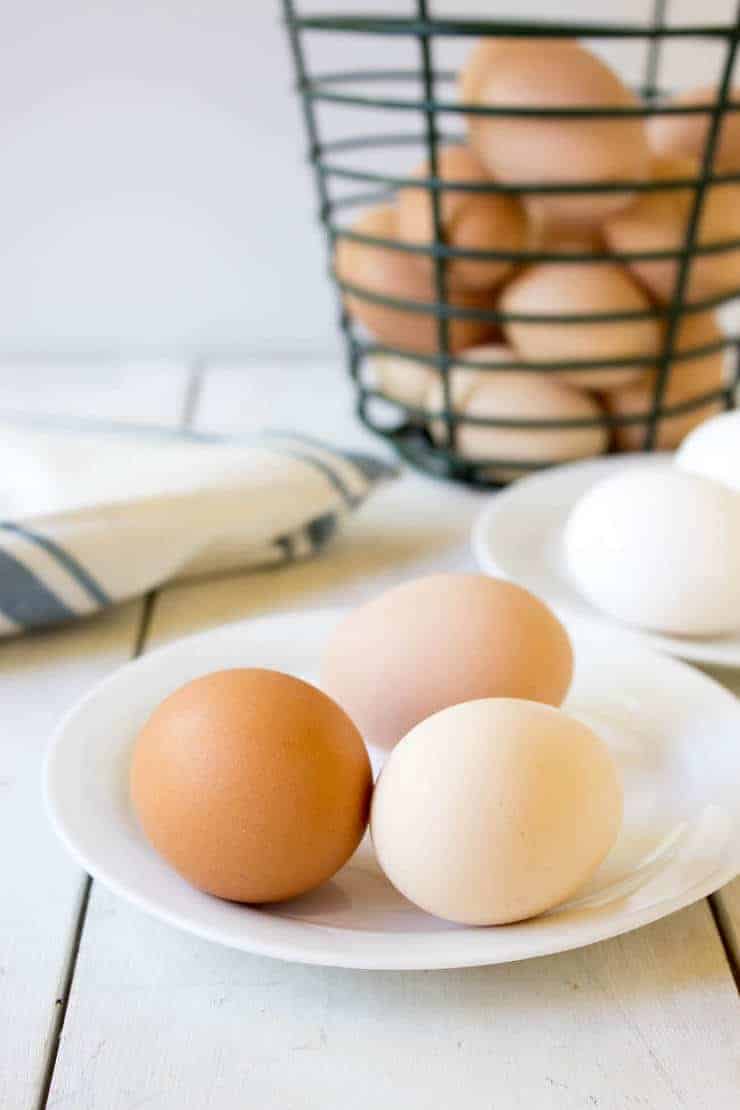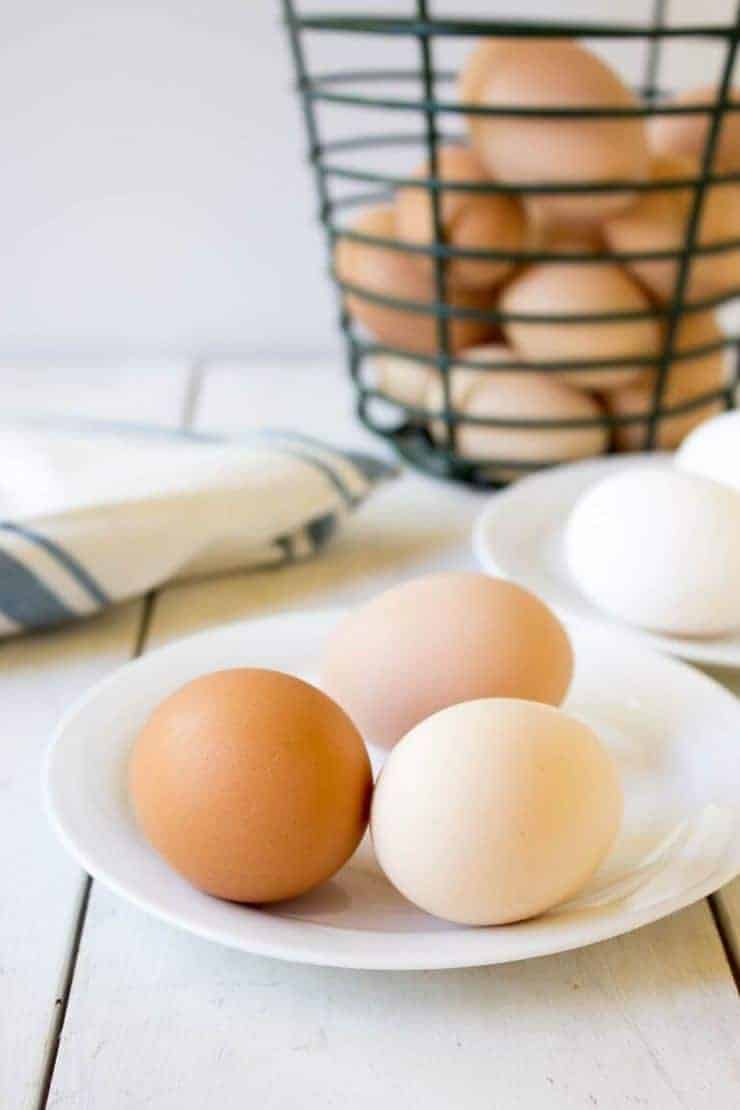 Have you ever wondered if free range, farm fresh eggs are really any different than the eggs you can buy from your grocery store?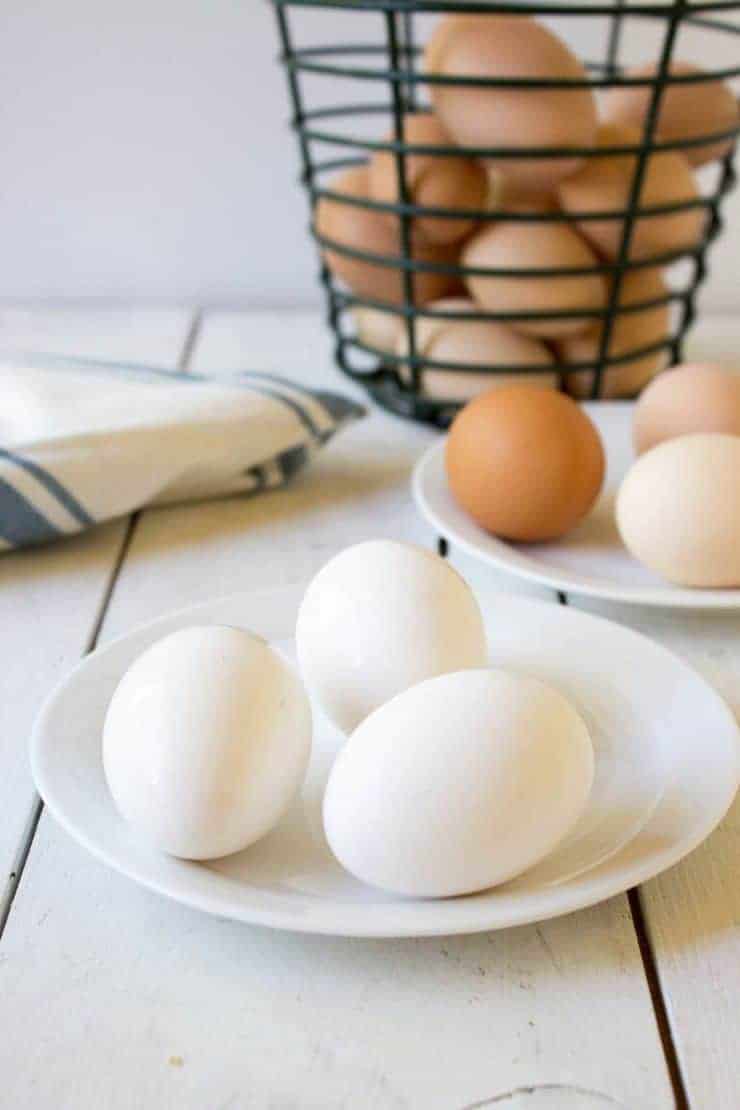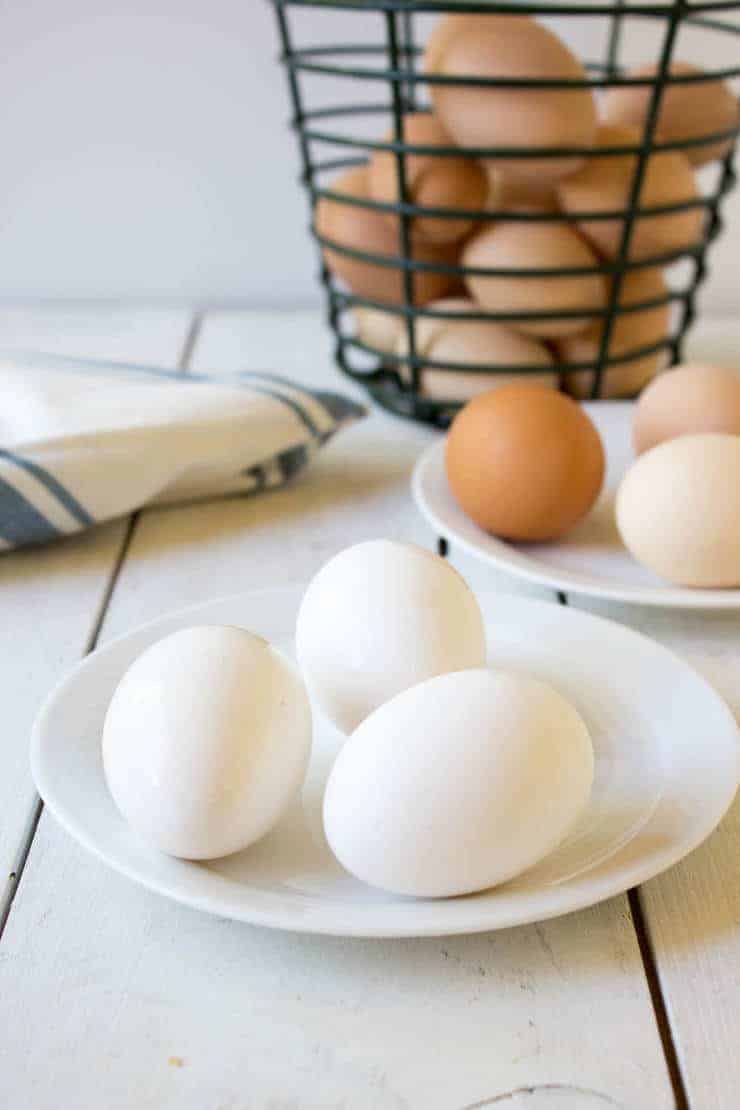 We raise our own chickens and have an abundance of fresh eggs. It has been a few years since I've needed to buy eggs from the store. We also share our eggs with our neighbors.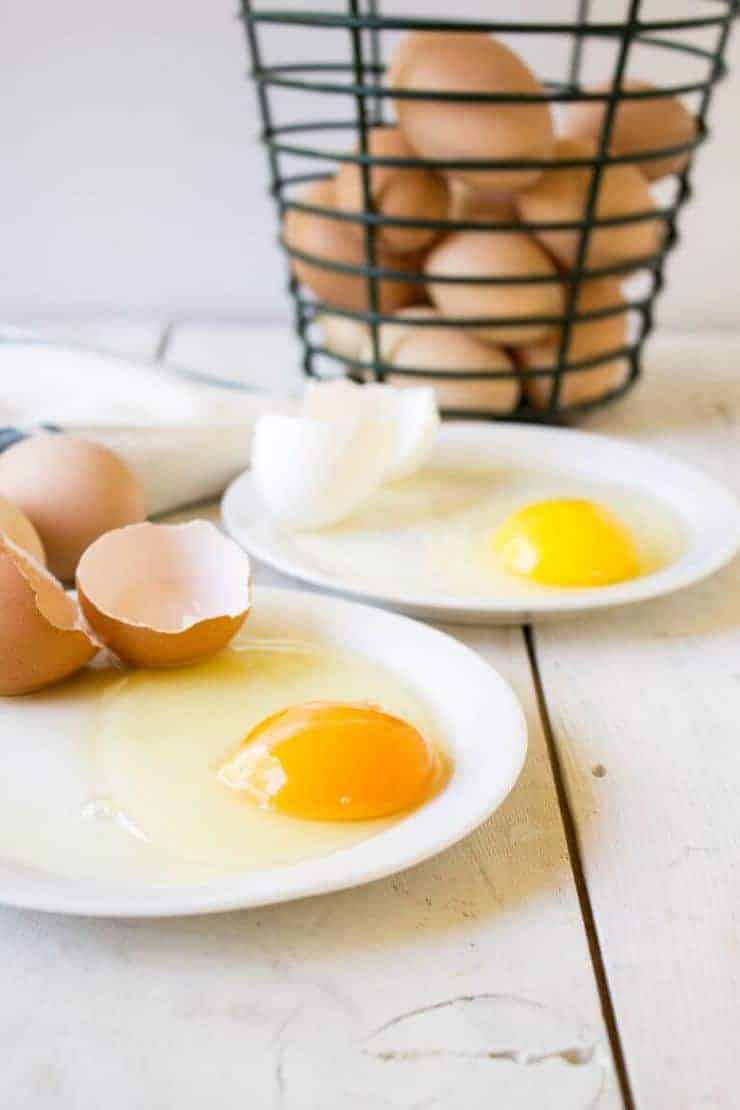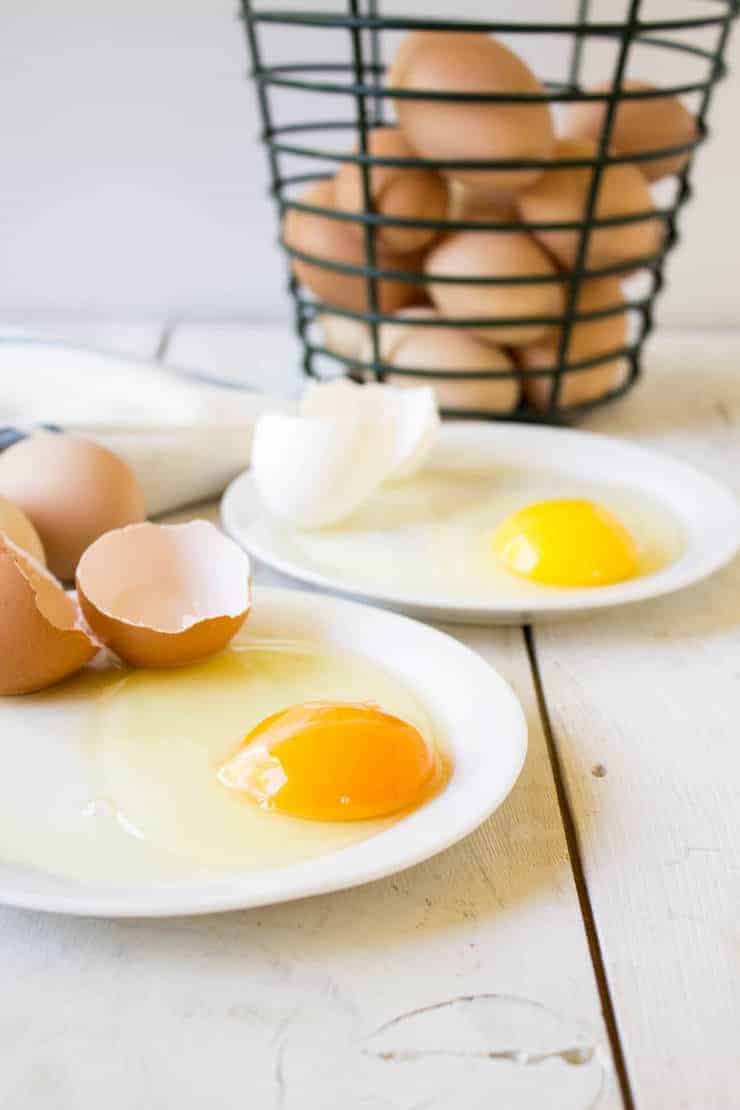 Our hens have a very large hen house and enclosed yard. For much of the year we leave the gate open and our hens roam throughout our property. Once we start planting our garden, I do need to close them back into their space. They seem to think all the seeds I plant are little treats just for them!
As much as I love my hens to be truly free range, sometimes they do cause problems. You might remember Free Range Chickens: The Good, The Bad... Sometimes our chickens just become a bit too cozy around our place!
When it comes to the eggs, there is a difference between our farm fresh, free range eggs and store bought eggs. Just look at the colors. Do you remember my lemon curd? That really bright color is due to the dark yolks from my eggs. The same thing happened in my mini frittatas.
They are a vibrant yellow. The yolks turn that dark, orange yellow when they are out running around and eating a variety of insects, grasses, worms and anything else they find appetizing.
Aside from that fabulous color, free range eggs are reported to be healthier. According to Mother Earth News, free range eggs have ⅓ less cholesterol and ¼ less saturated fat than store bought eggs.
They also have 3 times more vitamin E and 7 times more beta carotene. I guess those insects and plants must really make a difference, not to mention all that running around the chickens do.
Farm fresh eggs are tastier, in my opinion.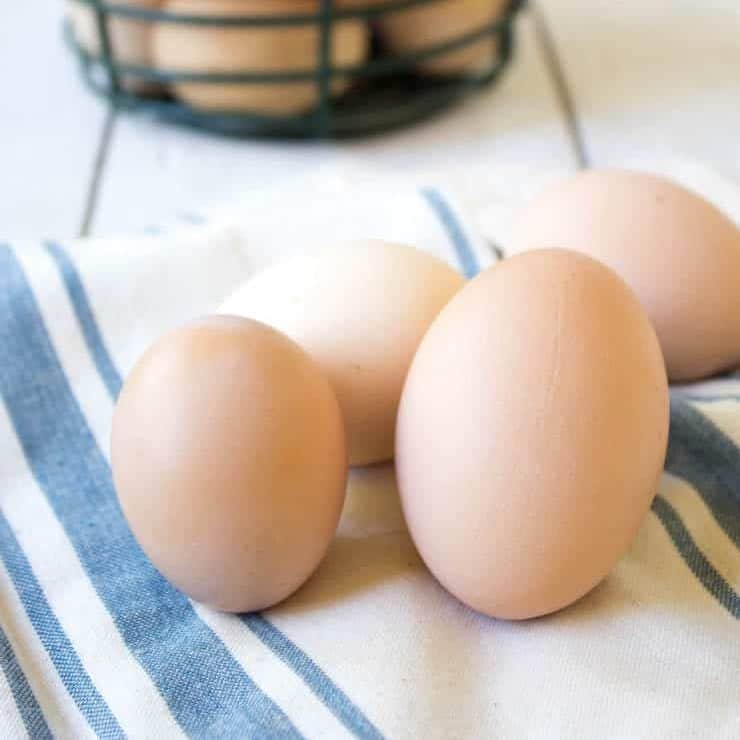 The one good thing about store bought eggs is the eggs are usually a consistent size. Since I have a huge variety of chickens, the eggs vary in size and color. The different sizes can be a little challenging when using them for baking. I'm willing to suffer with different sized eggs. I usually try to save the smaller ones for scrambled eggs.
Farm fresh eggs are sometimes difficult to make into a perfect hard boiled egg. They can be difficult to peel the shell. This is the method I usually use, Hard Boiled Eggs. If you have an electric pressure cooker you might also want to try these Instant Pot Eggs.
For me the biggest benefit of raising my own eggs is knowing how my food is being raised. The next best thing would be buying from a small local farmer. A farmer's market would be a great place to buy farm fresh eggs.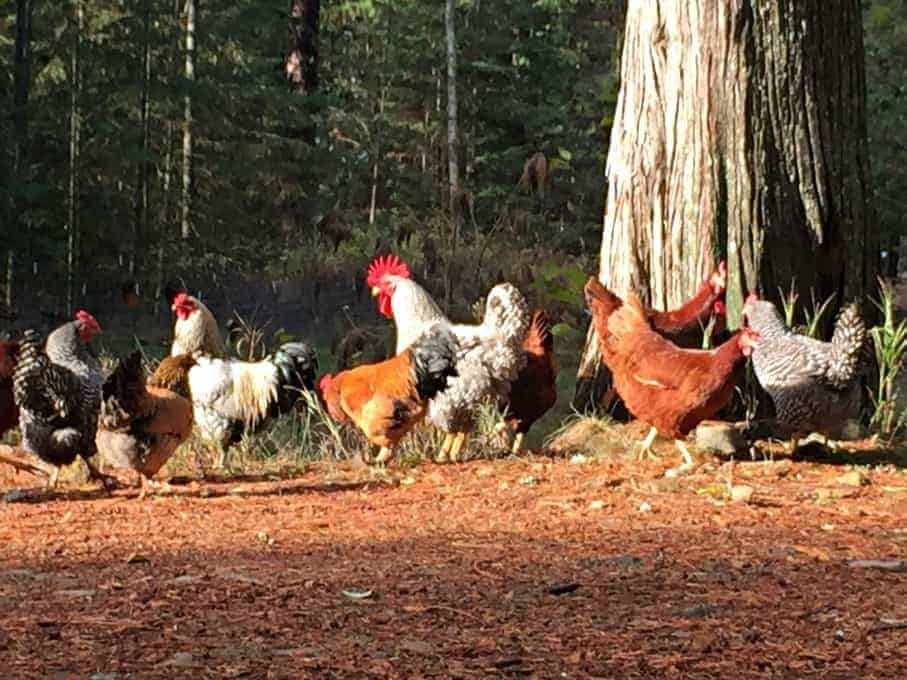 Be certain to check out all my homesteading articles and recipes.
If you make this recipe, I'd love to hear about it! Leave a comment below and snap a picture and tag me on Instagram @beyondthechickencoop