Roasting and Freezing Chili Peppers
The start of the school year is always so busy for me. This year I switched schools to a larger school and it seems even busier than usual.
Trying to get everything done has been a challenge. I usually try to get at least two new posts per week up on my blog. But right now on some weeks you might only hear from me once a week. Not only am I busy with school, and with the kids and their practices and games, but this is the time of year when our garden gives us our final harvest.
We are busily trying to get everything picked, cleaned, canned, dried or frozen. This week I picked the last of our peppers; jalapenos, anaheims, poblanos, and bell peppers. Since we can't possibly eat all of these peppers fresh, I roast and freeze them to last throughout the year.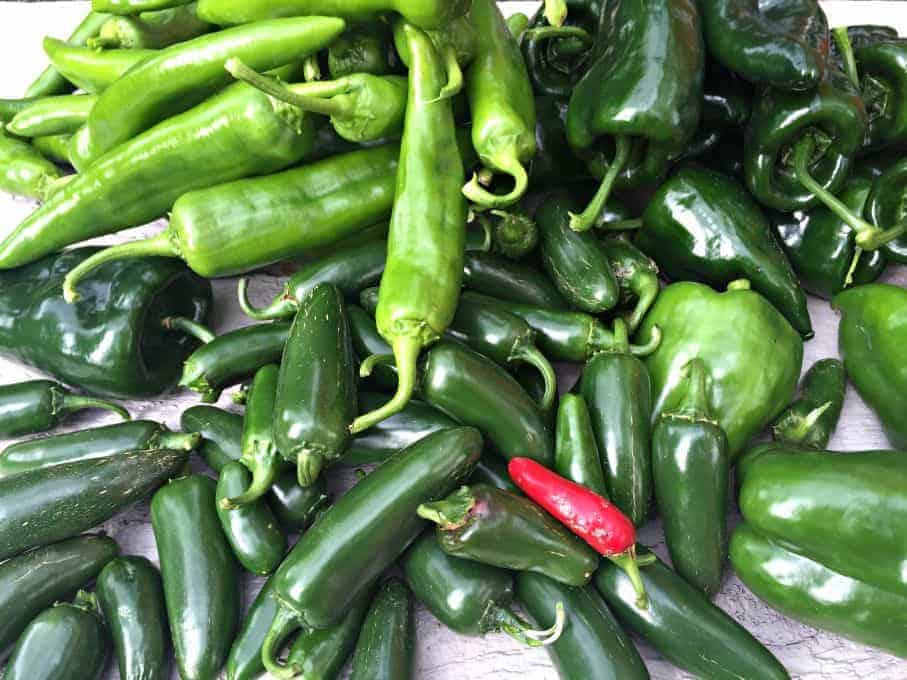 Roasting peppers brings out an amazing flavor of the pepper. It also makes it easy to remove the outer layer or skin of the pepper so you are just left with the meaty part of the pepper.
If you've ever been to a farmer's market in the southwest you may have seen and smelled roasting peppers. New Mexico is famous for their Hatch green chilies. They are roasted in a huge caged drum over a hot fire. The drum rotates slowly so that all the peppers are evenly roasted.
The smell of these chilies roasting is amazing. Since I don't have such a contraption, I've had to improvise. I use my gas grill. I can achieve nearly the same effect.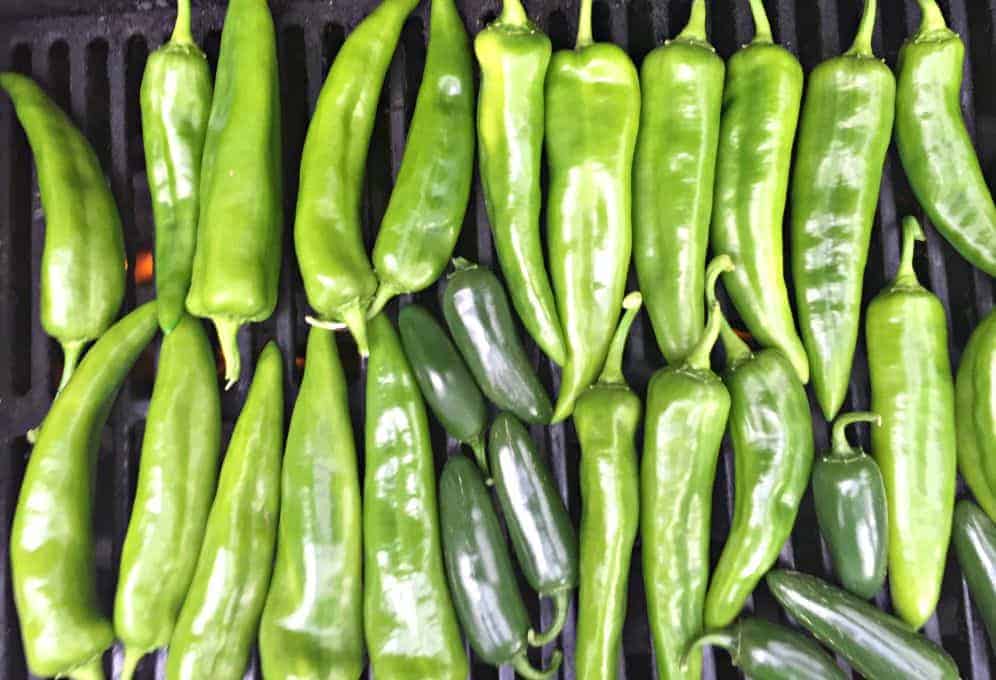 I freeze my roasted chilies, but you can also use them fresh. To use fresh, roast the chilies. When they are done, place them directly into a paper bag (lunch bag size) and fold bag closed. Leave peppers in bag for about 10 minutes. This allows the chilies to sweat which makes the skins easier to remove.
To remove skins, I place a roasted pepper on a cutting board, cut off the top and slice the pepper open lengthwise. Scrape off all the seeds. Then use a sharp knife to scrape off the meaty part of the pepper, leaving the skins behind. It's okay to leave a bit of skin on the pepper.
To freeze, I leave peppers whole and freeze on a baking sheet first. Then I move the peppers to a freezer bag. When I need one, I just take it out of the freezer and run the pepper under warm water. The skin and seeds just slip away and I'm left with just the part I need. Super easy, convenient and super tasty!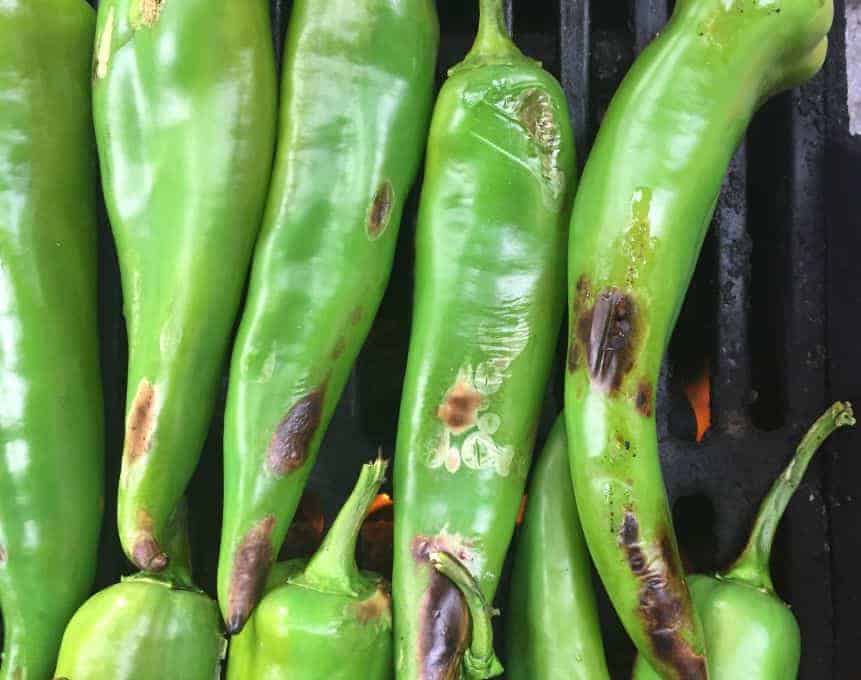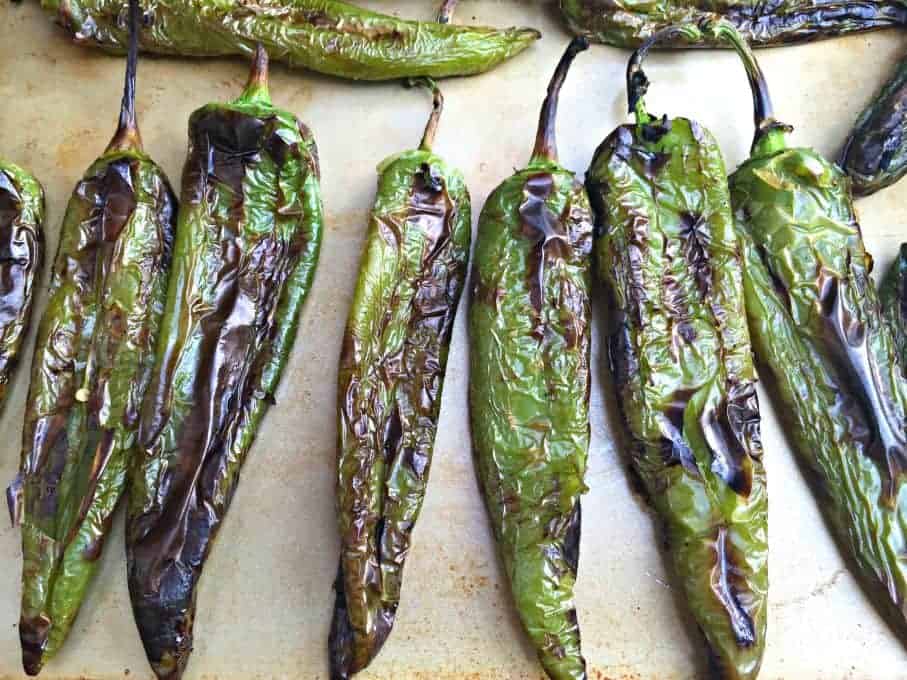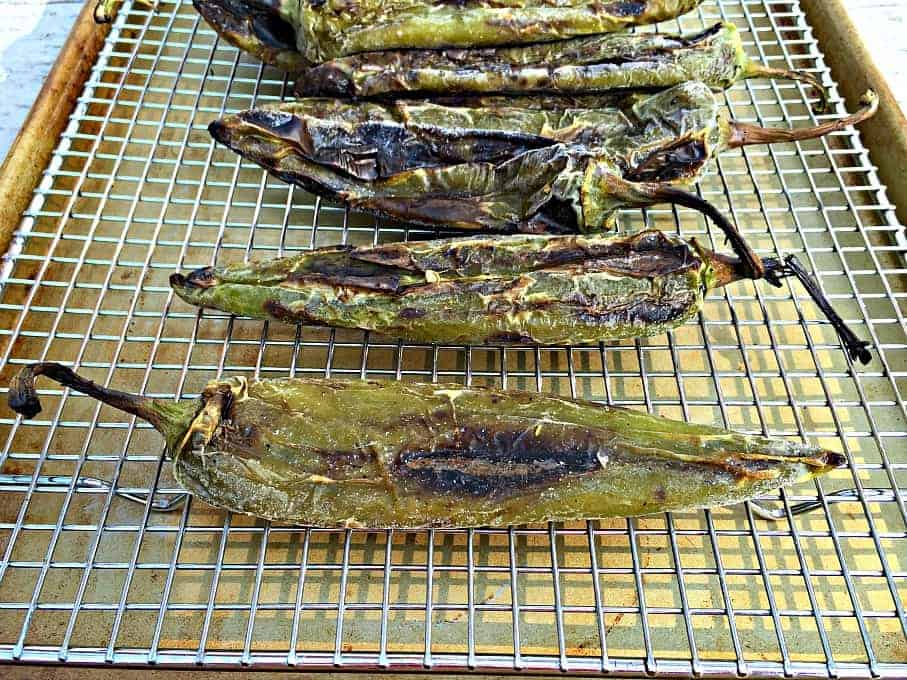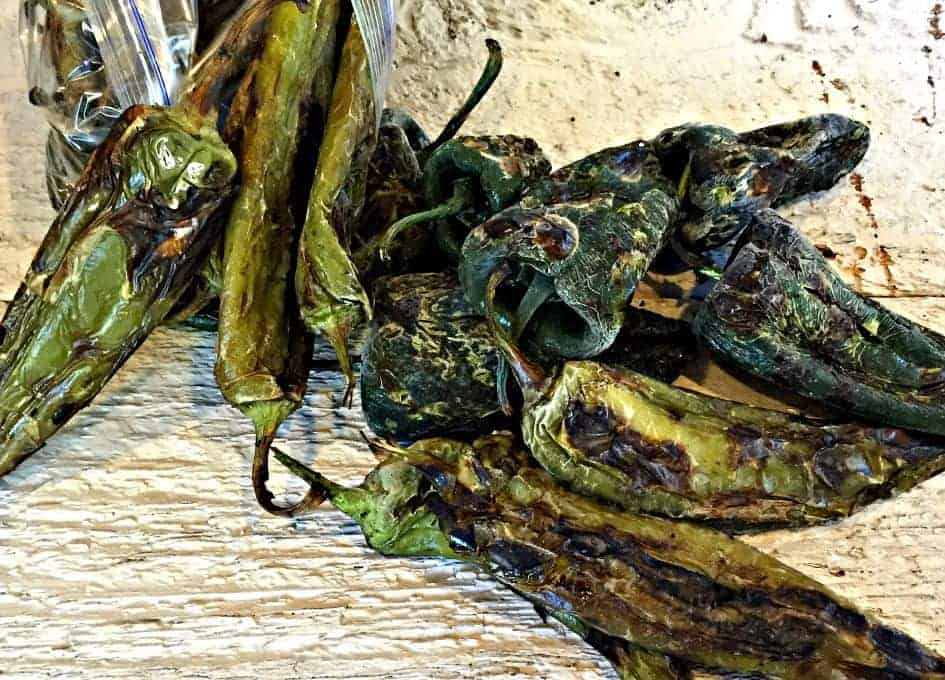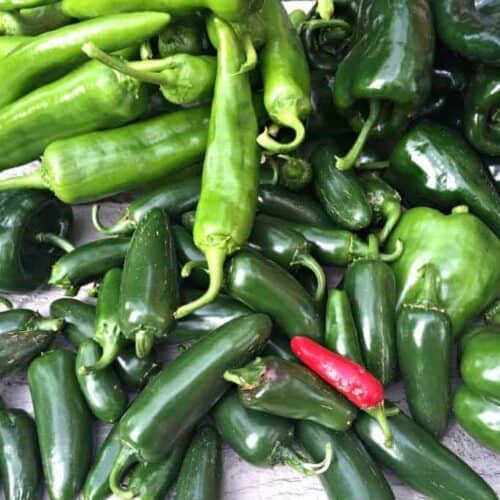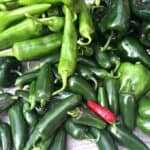 Roasting and Freezing Peppers
Tips on roasting and freezing fresh chili peppers
Course:
Side Dish, Vegetable
Keyword:
freezing chili peppers, how to freeze peppers, what to do with extra chili peppers
Ingredients
5-10

whole

Chili Peppers

you can use any amount of peppers you have on hand.
Instructions
Place whole peppers on a hot gas grill over high heat.

Rotate peppers every couple of minutes so you achieve a char, but not a burn. You want to achieve a char on all sides.

Place on a baking sheet and place baking sheet directly in the freezer for 1-2 hours until peppers are frozen,

Remove frozen peppers from baking sheet and place in a freezer bag.

To use, remove desired amount of peppers from freezer.

Place under warm running water. The skins will slip right off and the seeds will rinse out.

Cut off the top and use the meaty part of the pepper.
Recipe Notes
You can use any kinds of chili pepper. Roast the amount you have on hand.
Other Great Recipes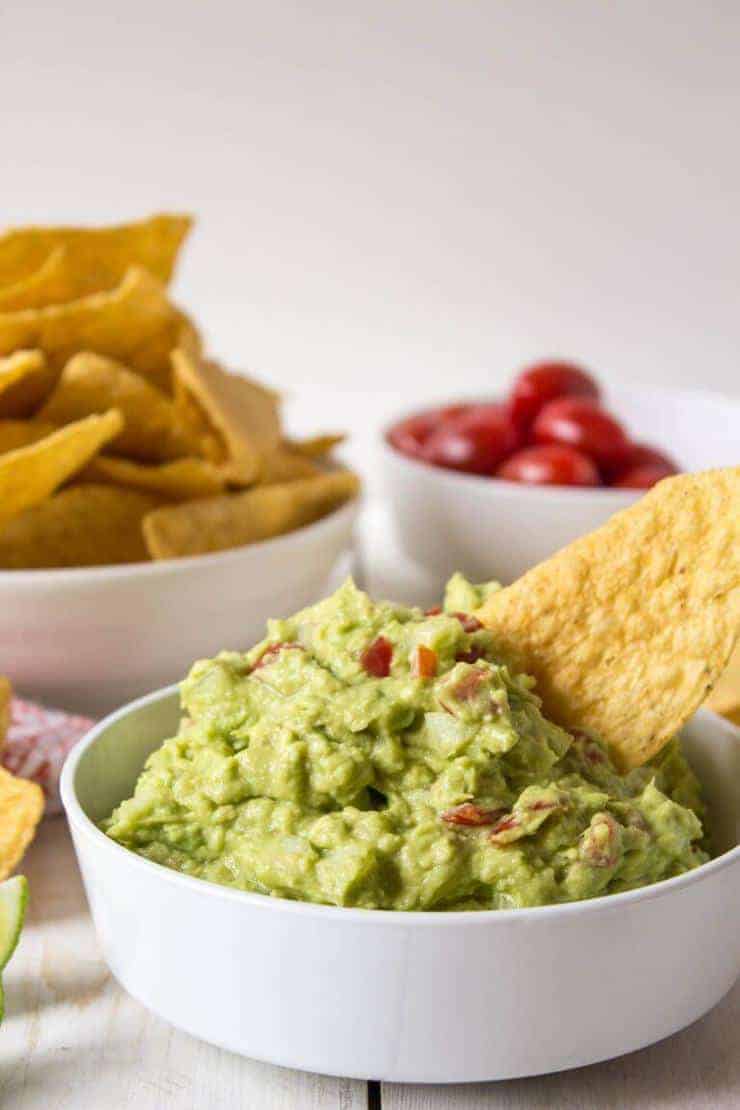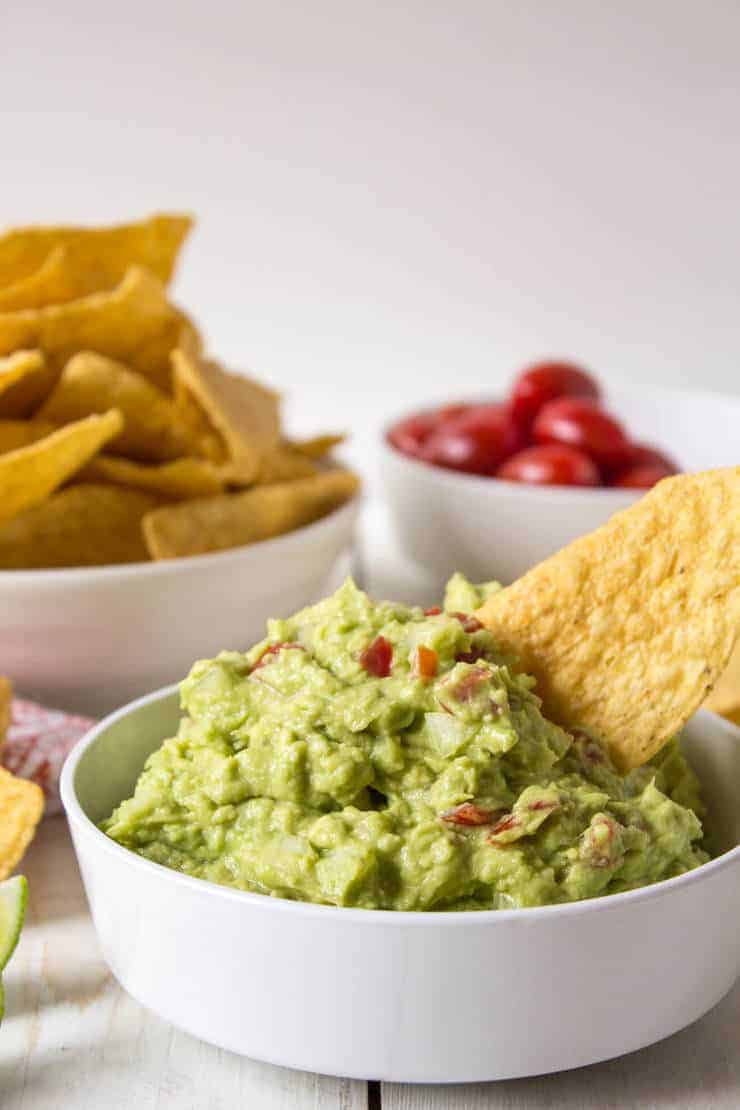 Guacamole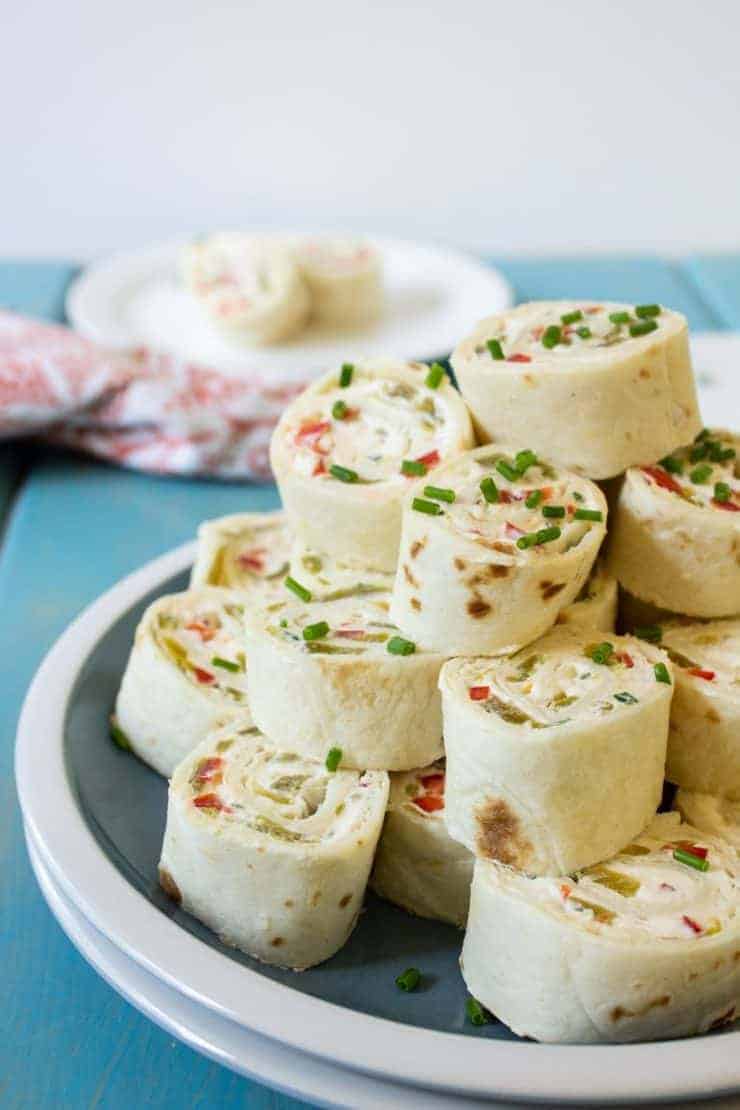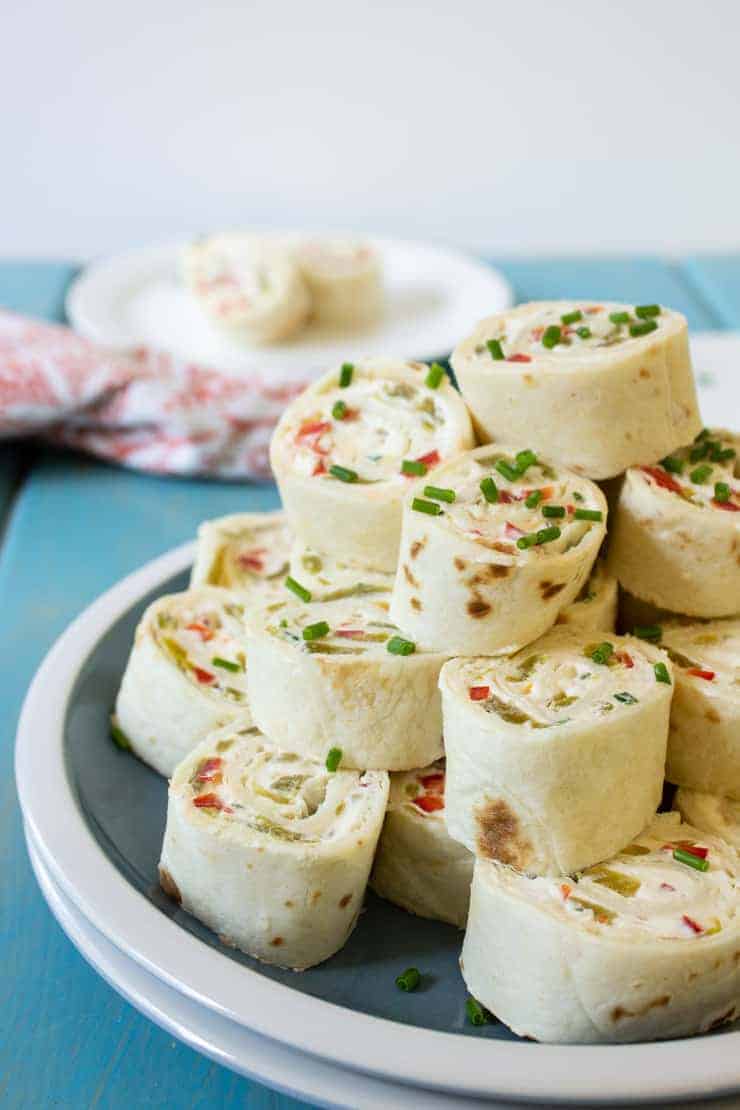 Mexican Tortilla Pinwheels