If you grown raspberries, you need to know how to prune them. Raspberries benefit from annual pruning and you will get a better yield when you prune regularly. This post contains tips and methods on how to prune raspberries.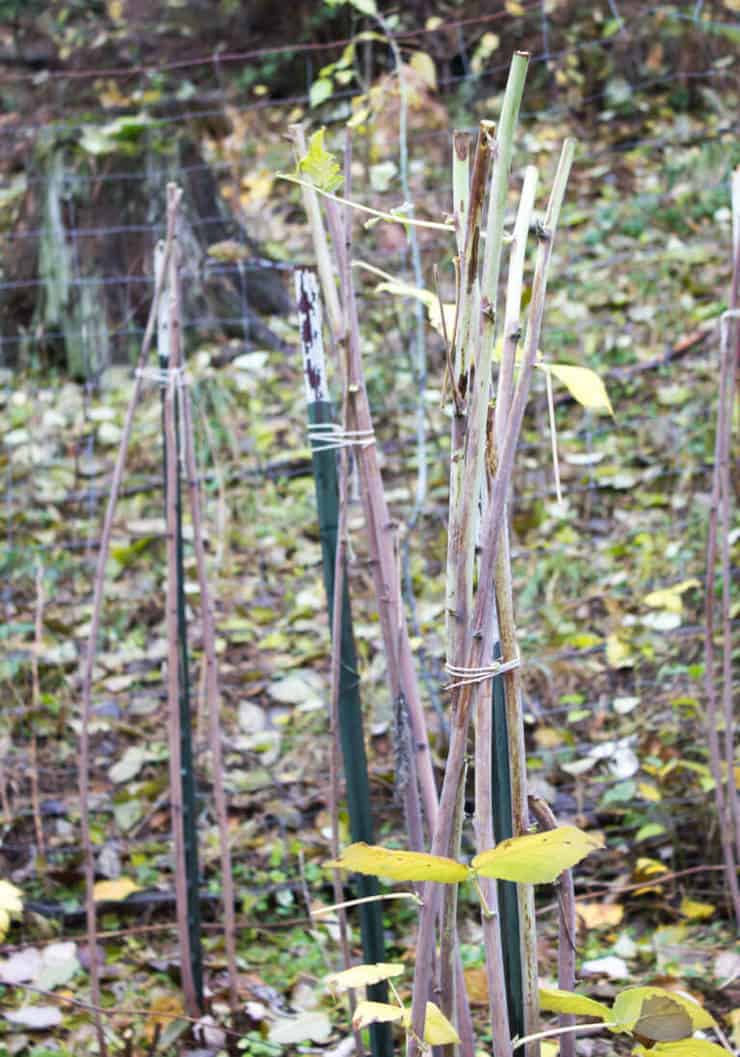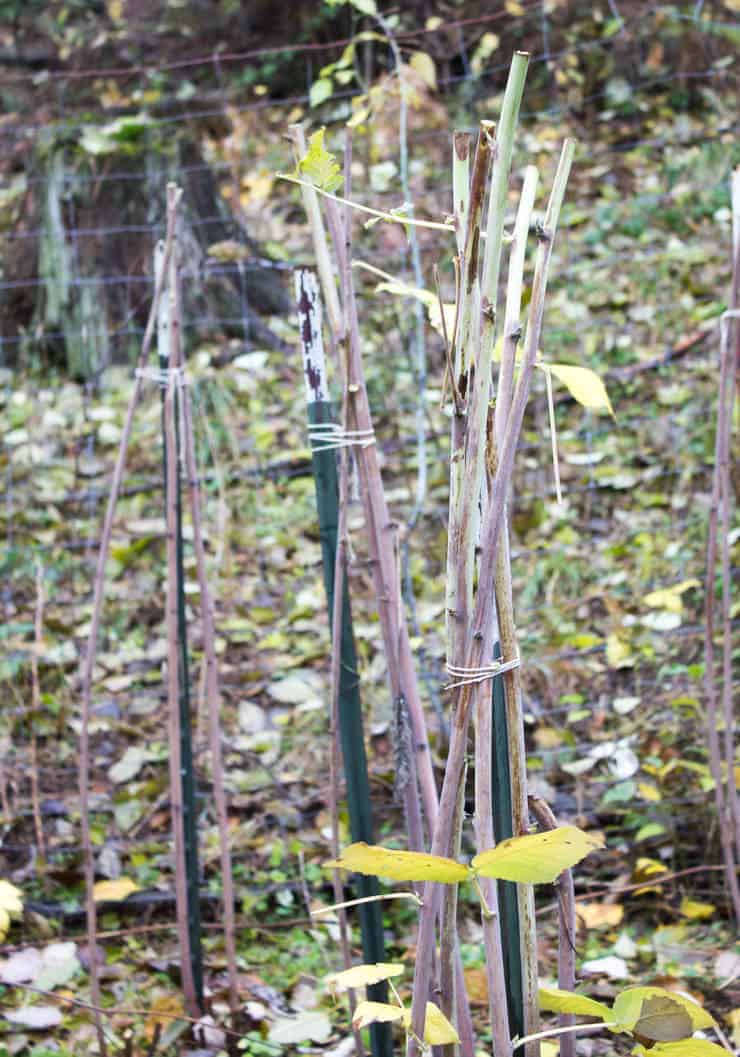 We grow a lot of raspberries. In order to keep the raspberries producing every year, they do need a bit of pruning. We prune our plants in the fall,but it is okay to prune in the spring too.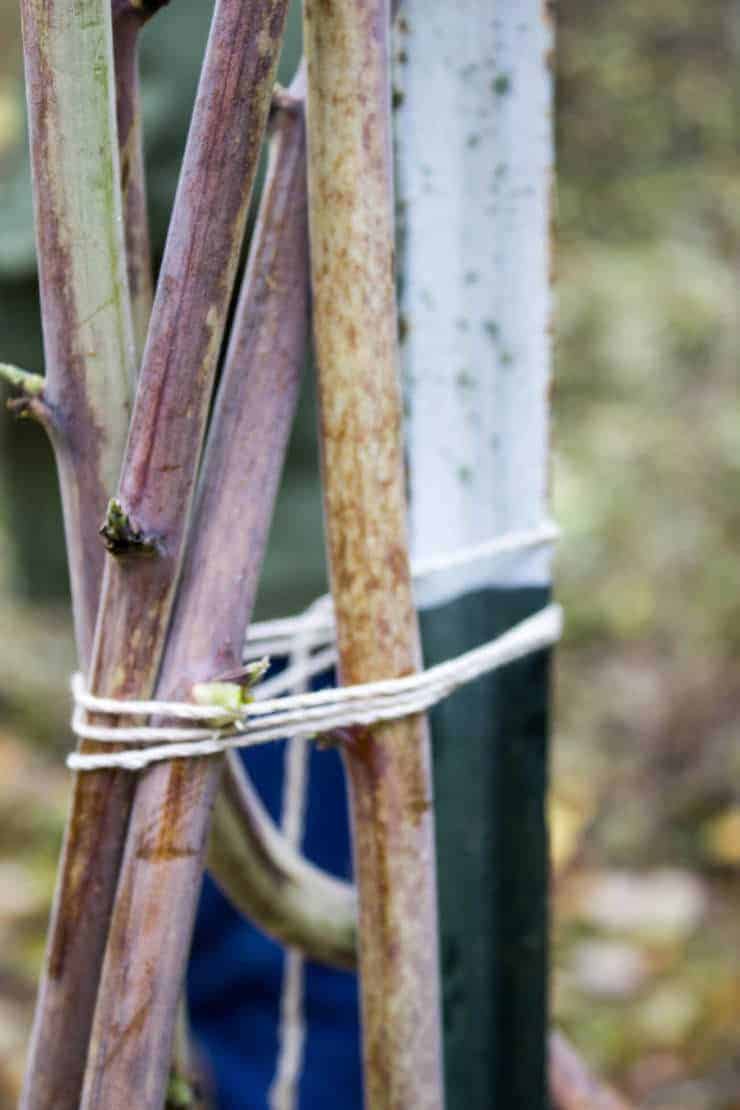 Raspberries grow on the previous year's growth. You want to save these new stalks when you are pruning. For pruning you will want a sharp pair of bypass shear pruners and cotton twine.
Here are the steps we use to prune our raspberries:
Remove any old string holding your raspberries upright.
Remove all old stalks. The old stalks are woodier than the new growth stalks. Cut stalks at the base.
Keep 4-6 new growth stalks. Remove any extras.
Tie the stalks together. We tie ours around a fence stake with cotton twine.
Cut the tops off the new growth stalks. Ours are cut at about 5 feet tall.
Remove all pruned stalks.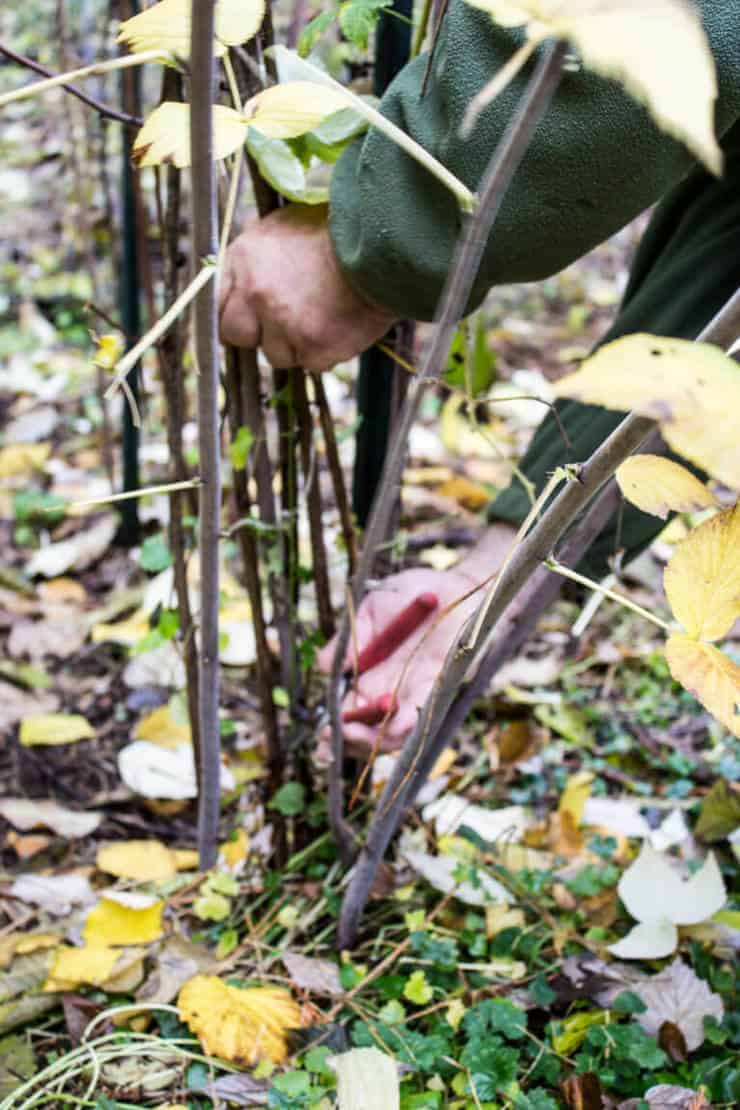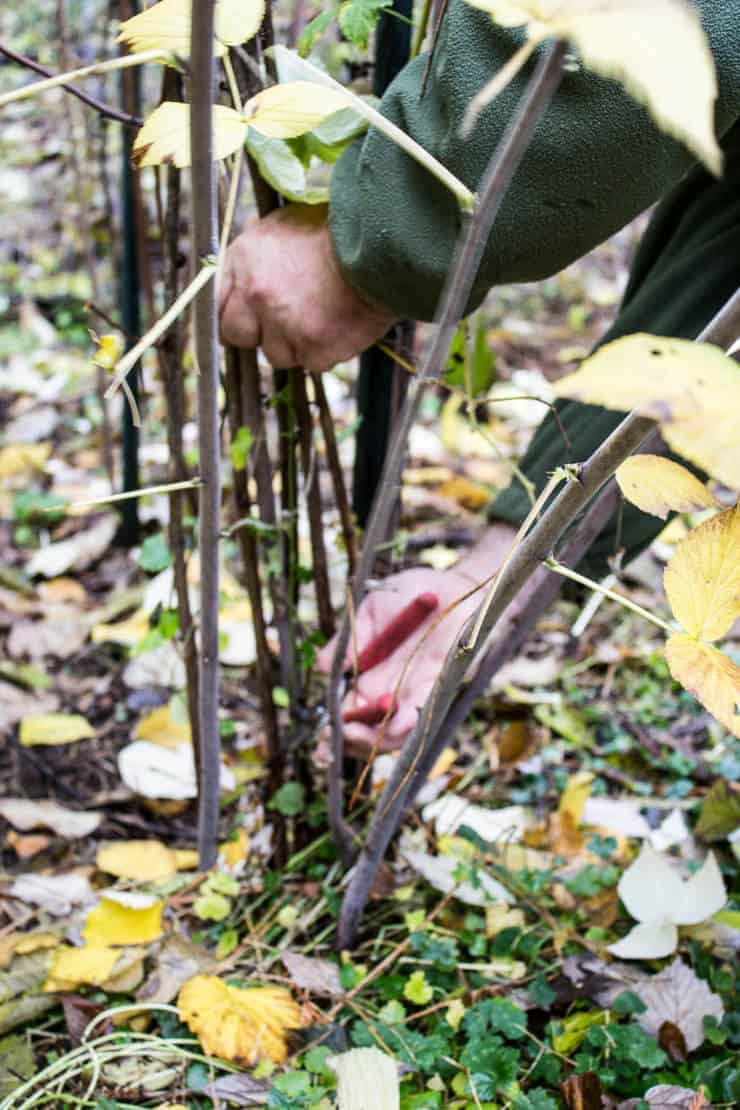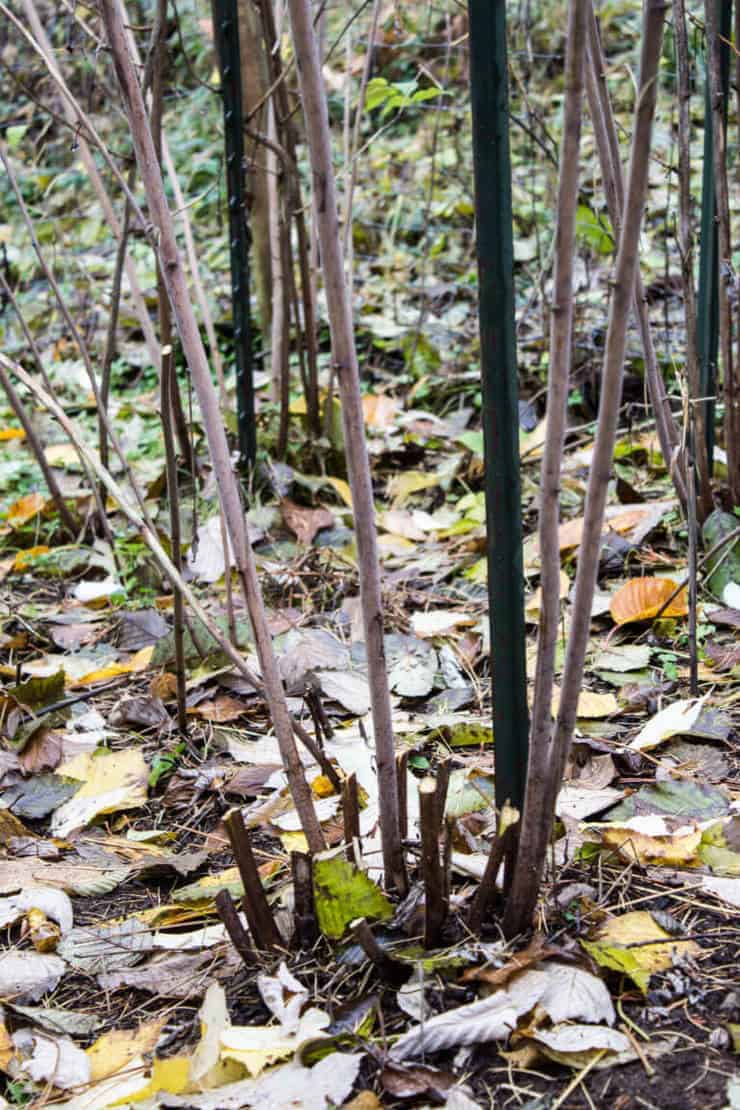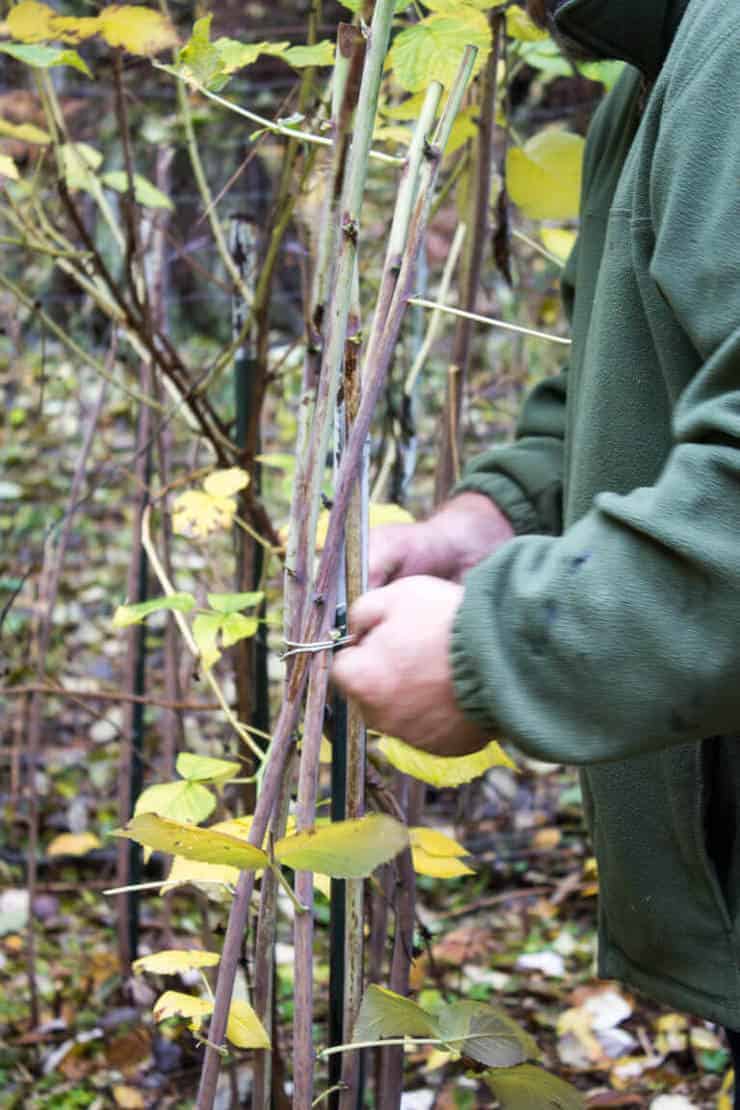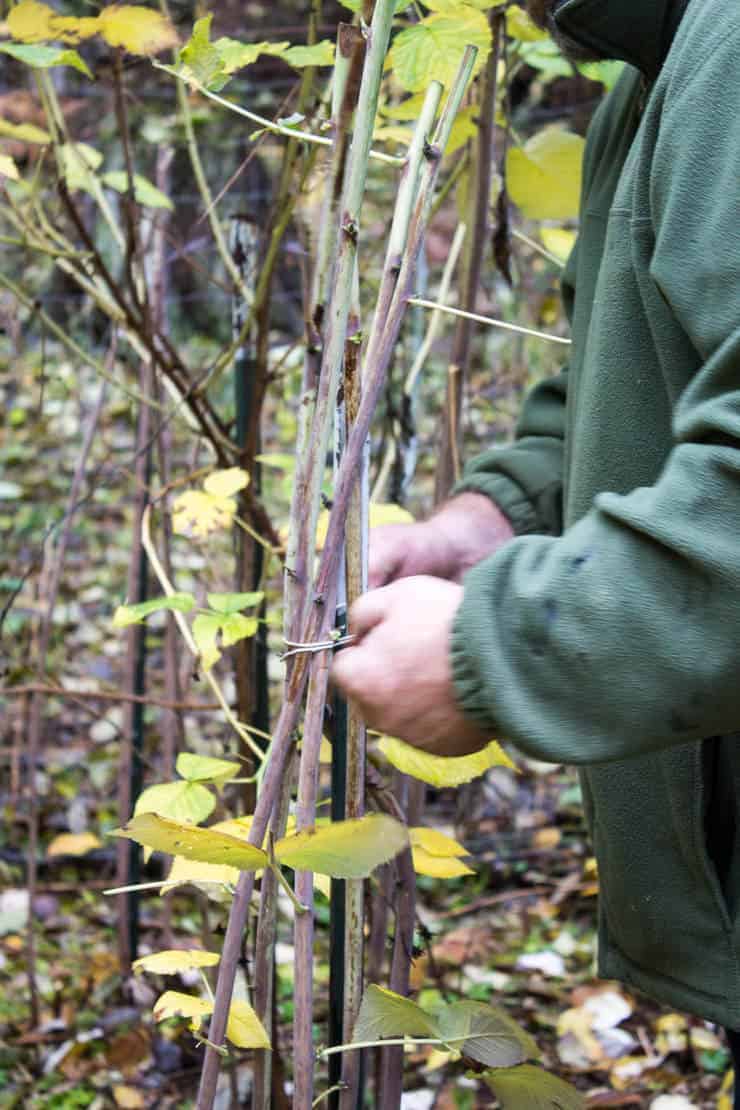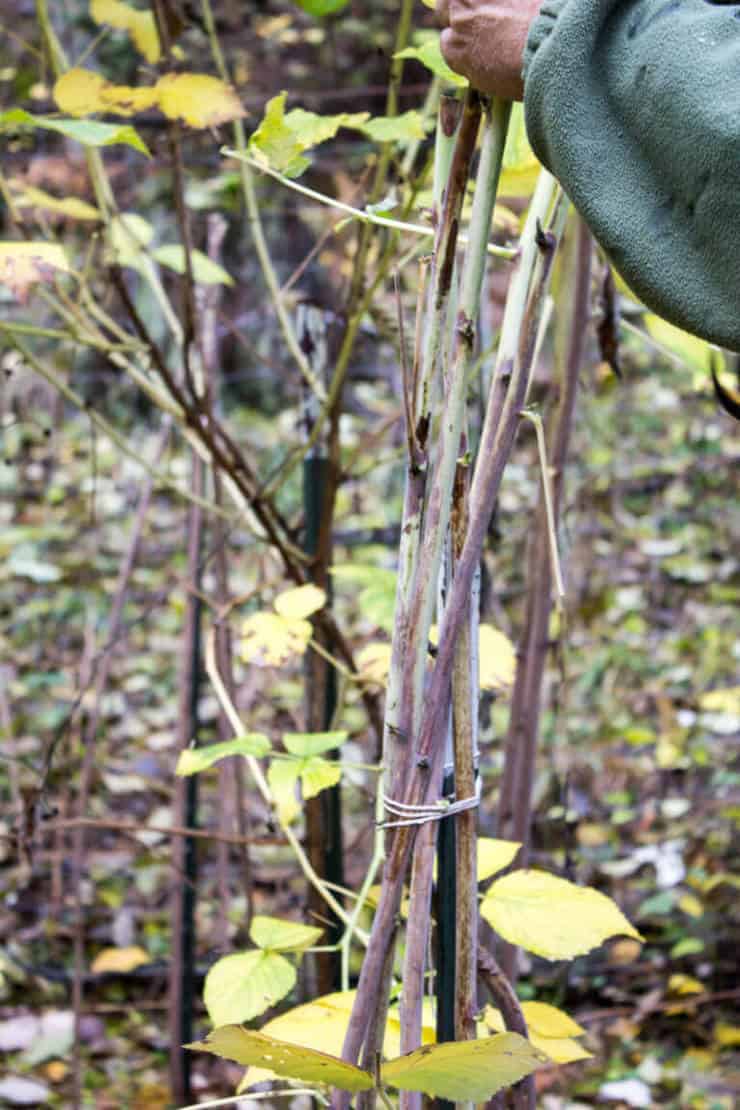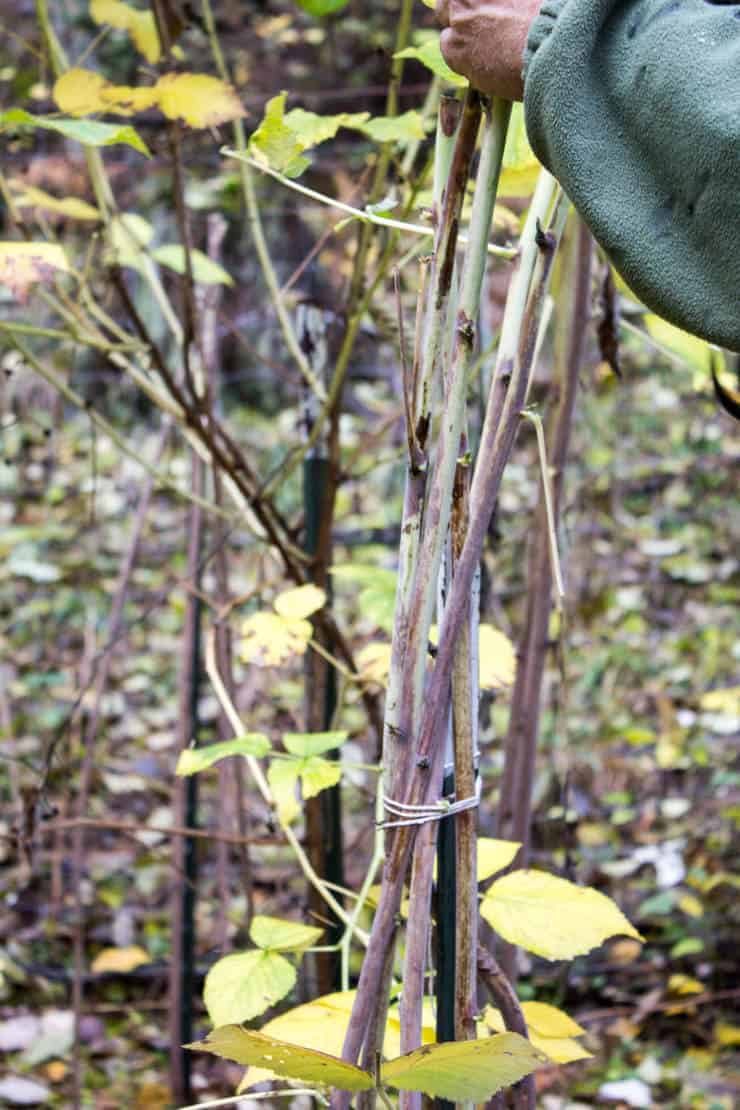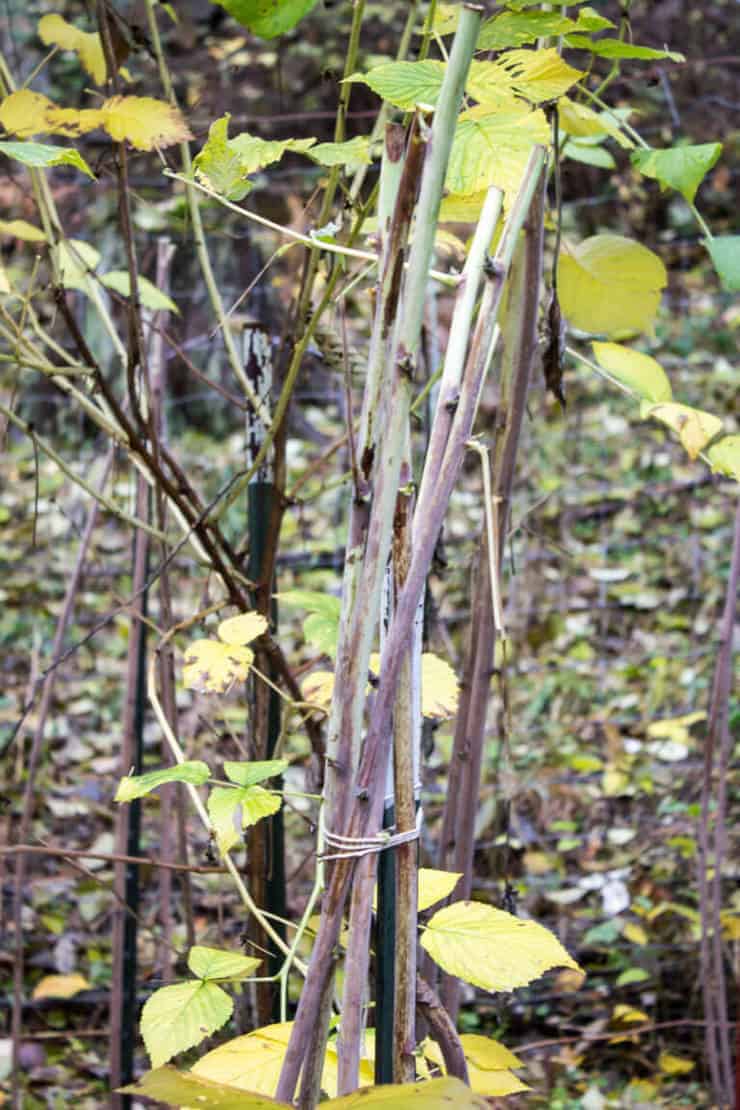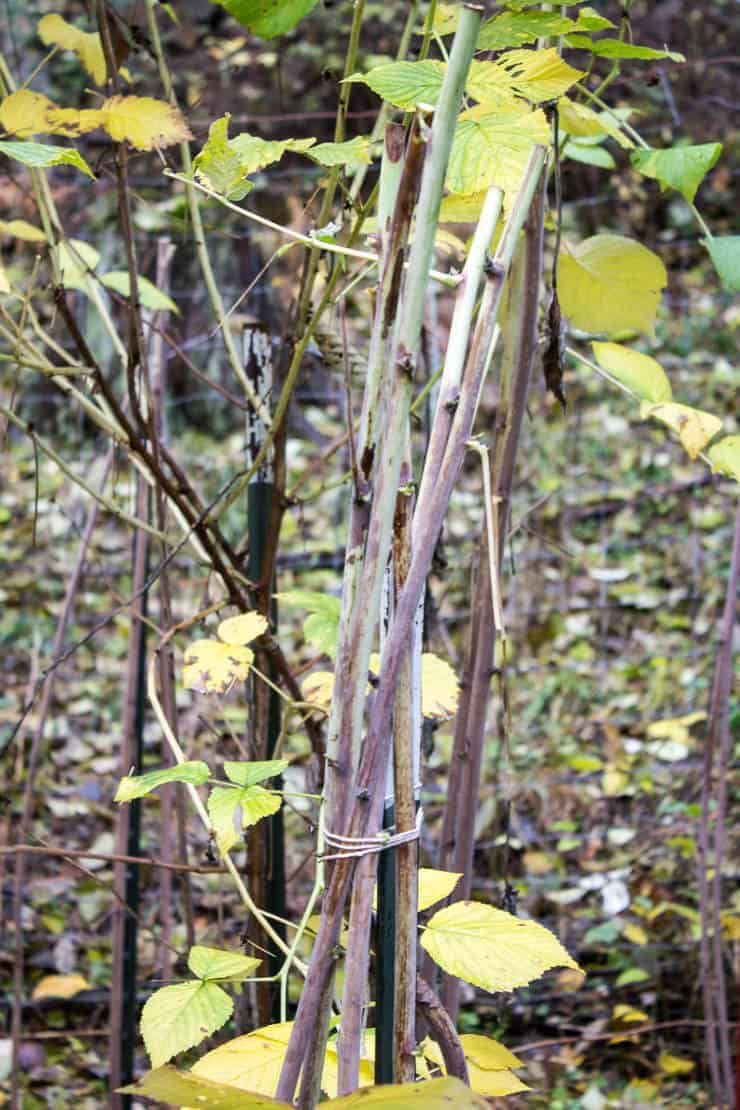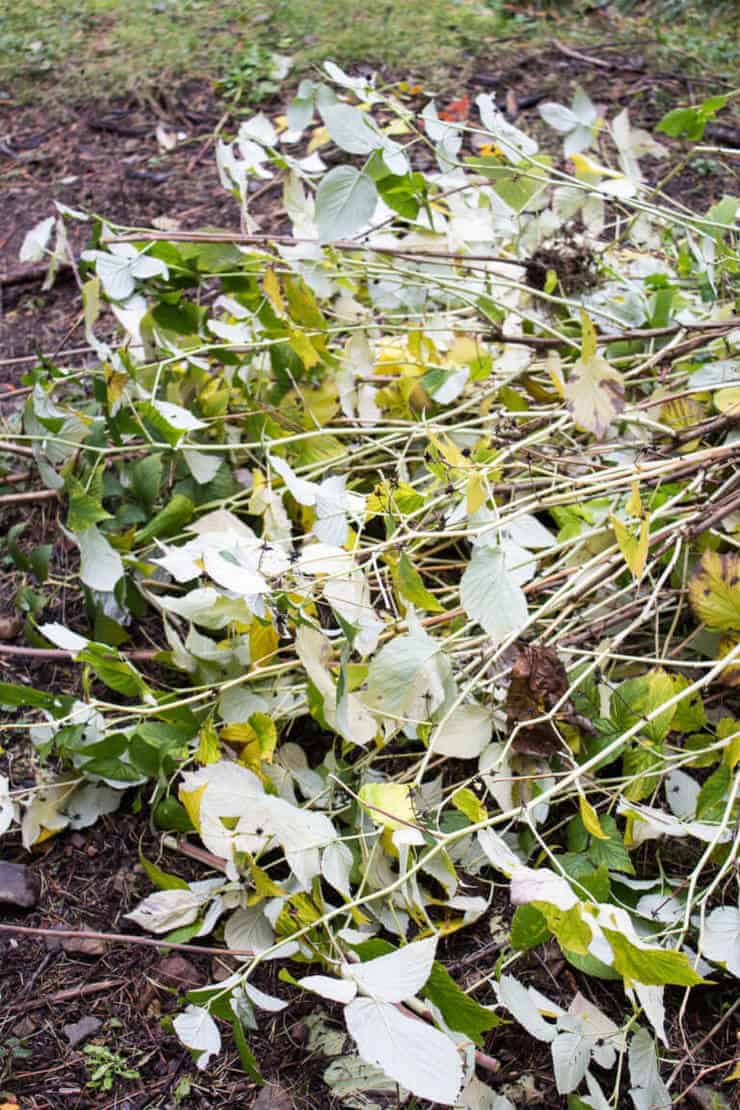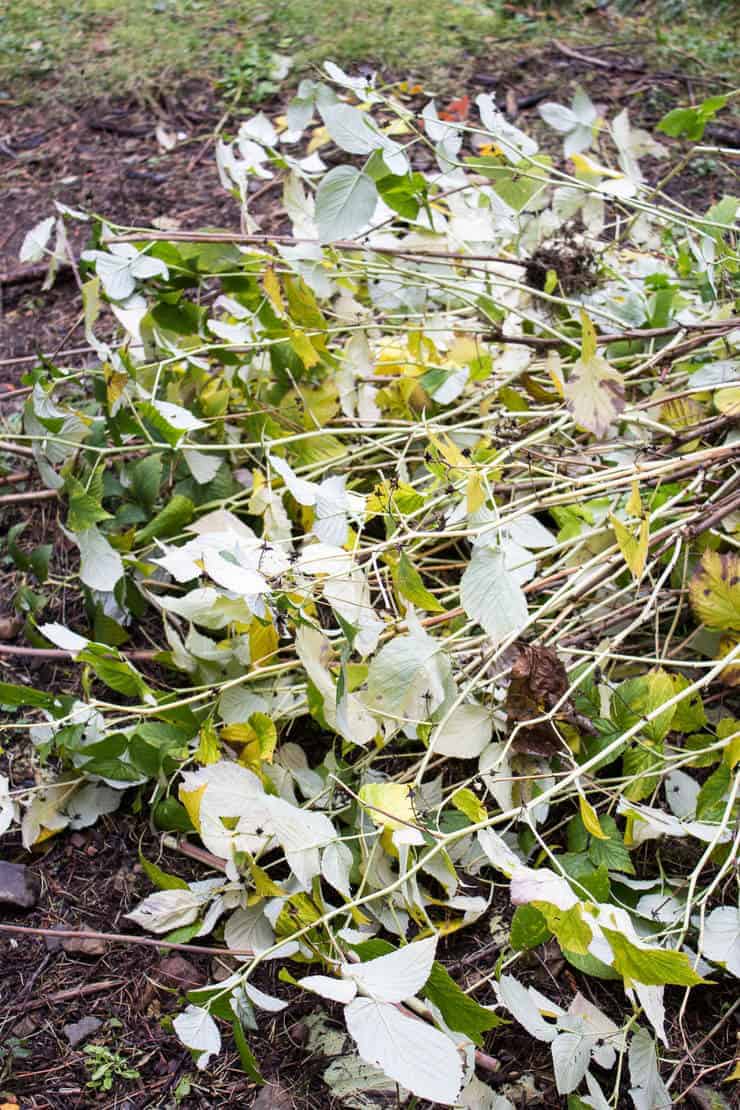 That's it! Not too tough of a task....especially when all I am really doing is taking pictures and hauling away the cut stalks! 🙂 Pruning raspberries is one of the last tasks we do before winter sets in. It's a good feeling when we know the garden is ready for winter and the raspberries will be ready for the spring!
Other Posts You Will Like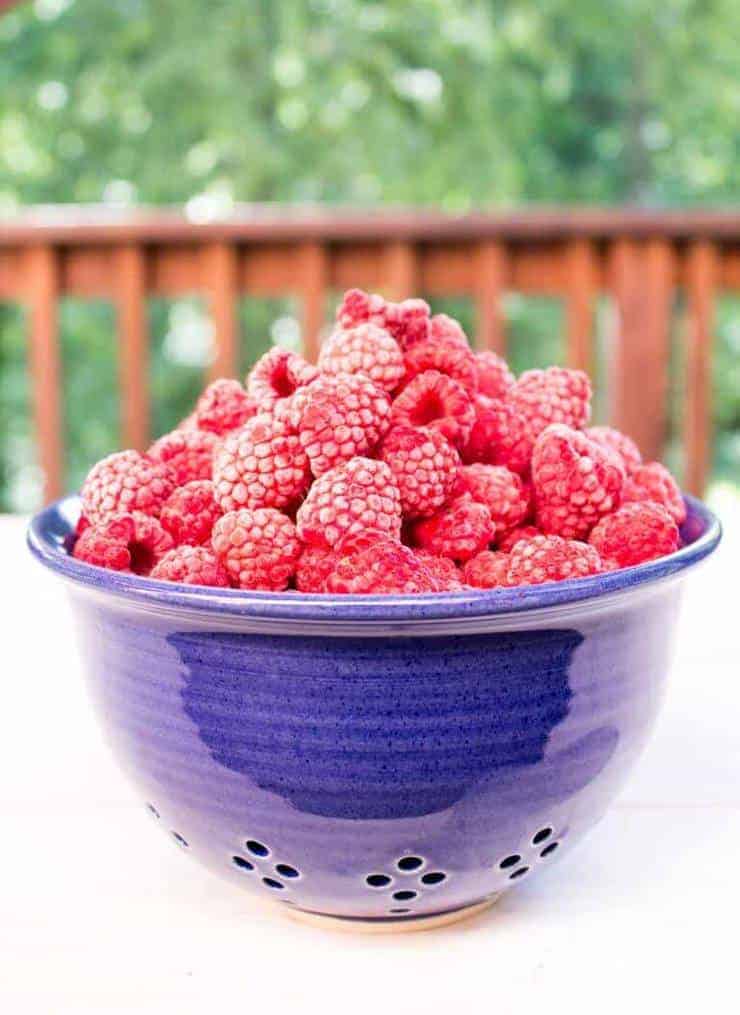 How to Freeze Fresh Raspberries