A practical way to reuse your feed bags by turning them into tote bags!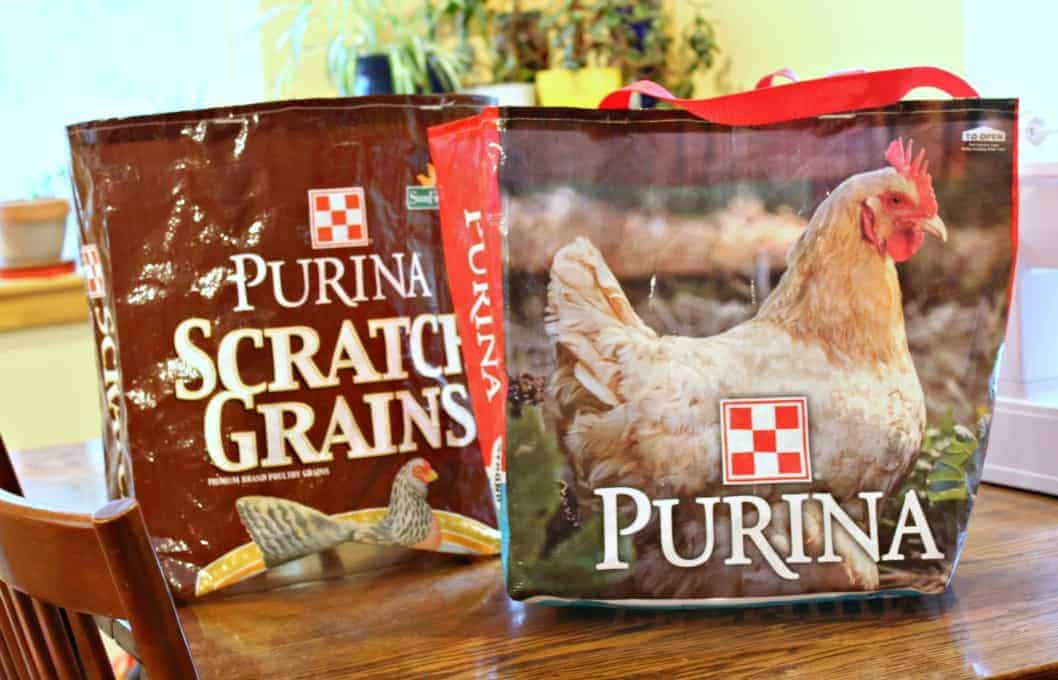 We raise a lot of chickens.  With a lot of chickens comes a lot of feed.  With a lot of feed comes a lot of bags.  Rather than just throw them all away, I use several of them and turn them into chicken feed tote bags.  These bags are great.  They are super sturdy, can hold a lot, and are perfect for just about any task.
I own a sewing machine, but my sewing skills are really basic. If I can do this project, so can you!  I use chicken feed bags, but I've often eyed other bags that would also work, rabbit feed bags, goat feed bags….heck you could even use pig feed bags!  Use whatever you have and whatever you think is cute!
 Start with empty bags.  (Okay, you probably could have figured this step all on your own!)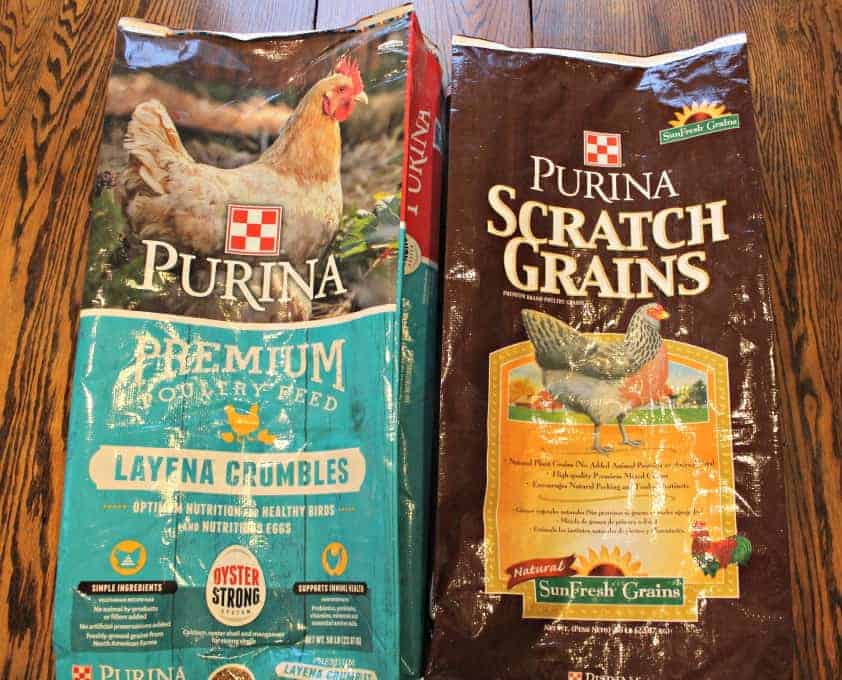 2.  Cut off bottom of bags.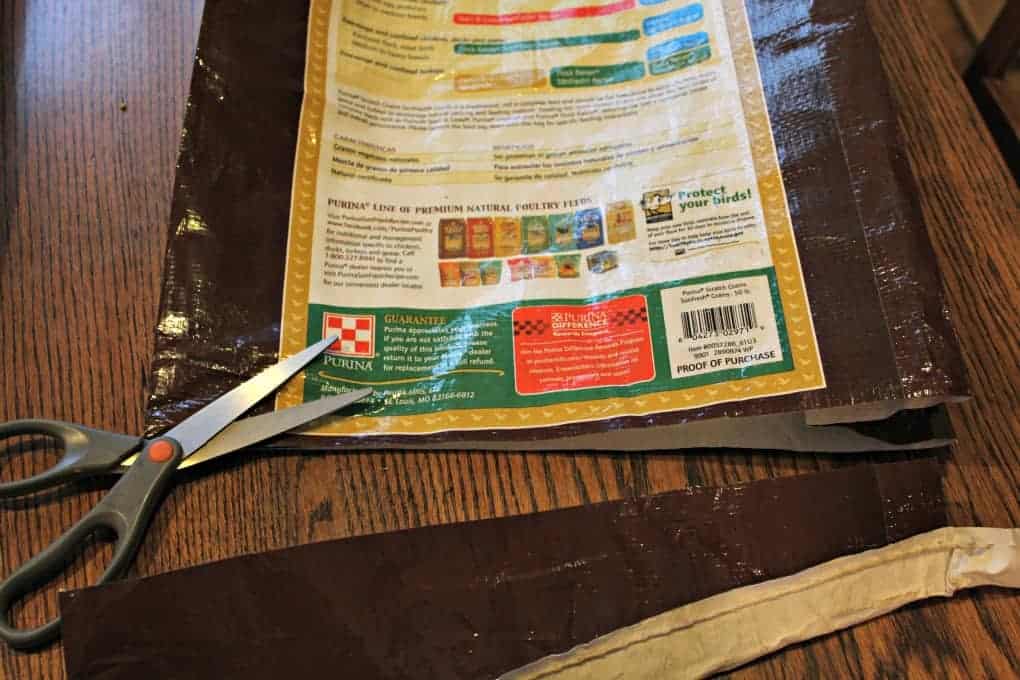 3.  Wipe down outside of the bag.  They will be dusty.  That's just the nature of feed bags….they are dusty.   Turn bags inside out and dust again!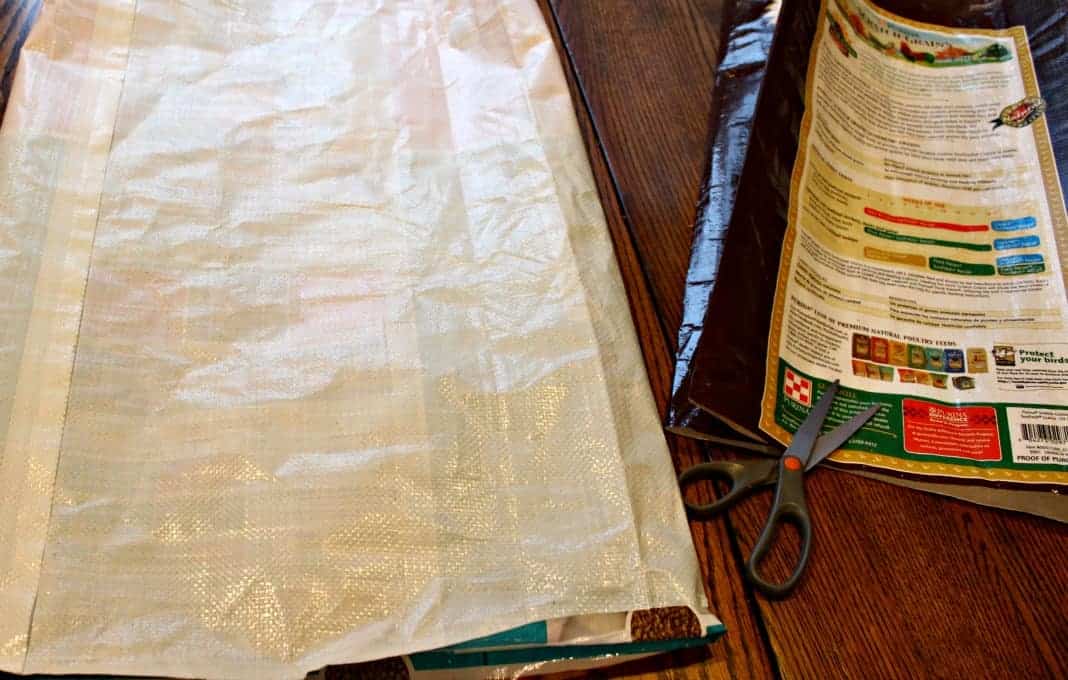 3.  Decide what size you want your bags and cut off several inches off the bottom.  I cut about 6 inches off my bags.  Sew a 1/2 inch seam across the bottom.  Sew a second seam 1/4 inch from the bottom.  Feed bags are tough and you want your bag to be just as tough.
4.  Make boxed corners.  The boxed corners make a flat bottom and allows the bag to stand up on its own.  This step for me is always tricky.  I feel like there's no way it's going to work and then all the sudden it folds just like it's supposed to.  I follow directions from the Chicken Community  and she has really great step-by -step directions.  I'll bet she is a seamstress!  If you can't figure out what I'm talking about, because I'm not a seamstress….check out her tutorial!
To make boxed corners, fold bag across diagonally (see picture below).  The bottom seam is  folded in half.  You are looking for two large triangles.  You will take the end of each of these triangles and sew a seam.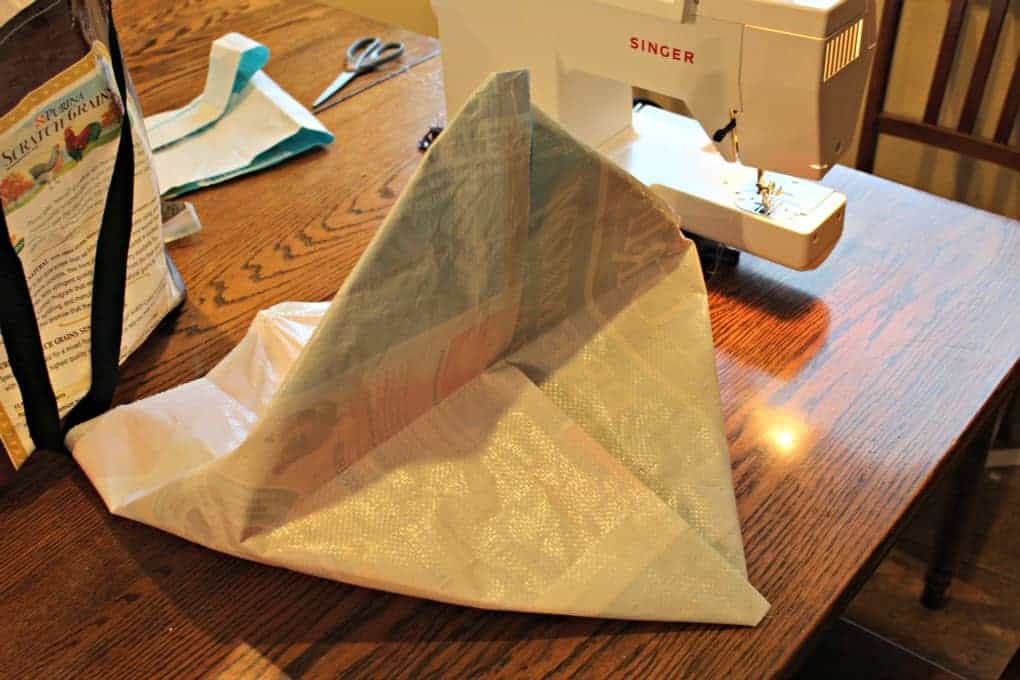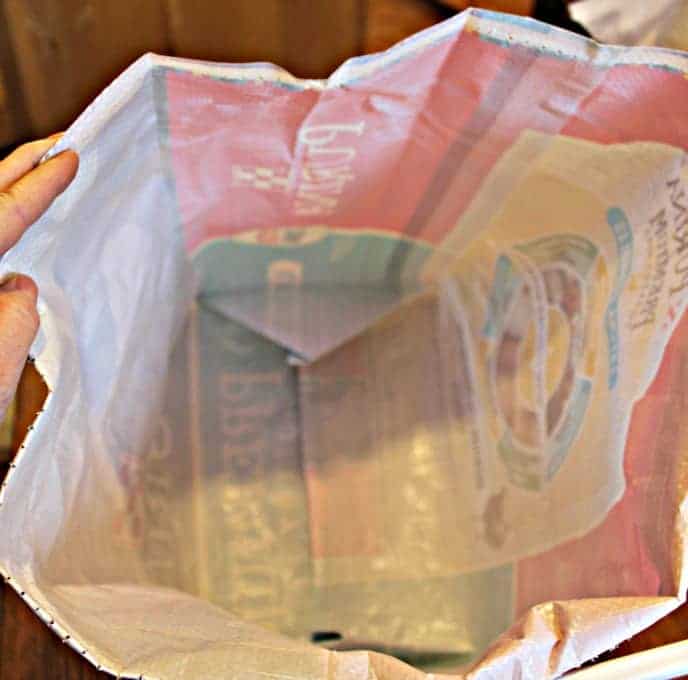 Once you've done the boxed corners, right side your bag.  You are almost finished!
5.  Fold down the top.  I use clips to hold the fold in place.  Sew a seam to hold top hem in place.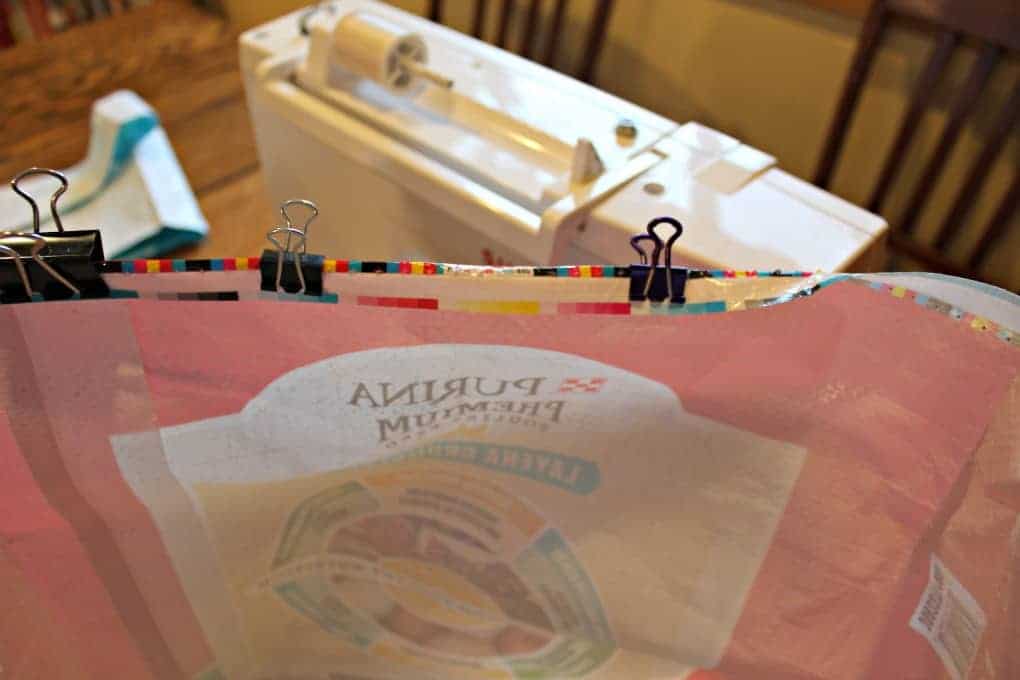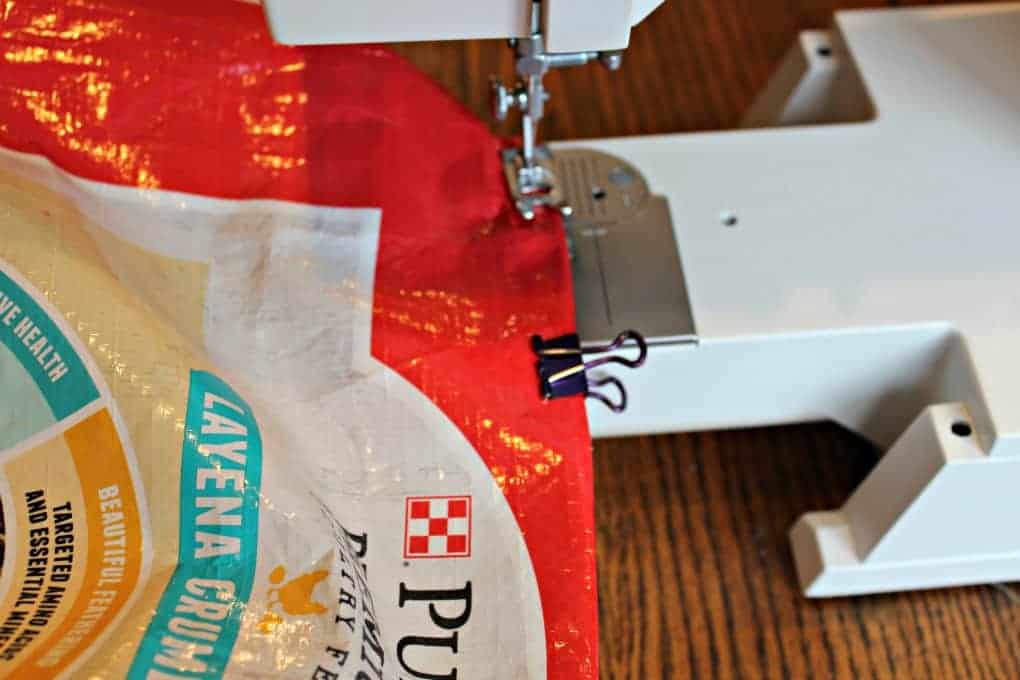 6.  Position handles.  I used webbing for the handles.  I've also made the handles using the bottom portion of the bag I cut off.  I like the feel of the webbing better, but both work just fine.  Position the handles on your bag.  Since we want super strong handles, there are several steps.  For this first stitch, the bags go down into the bag.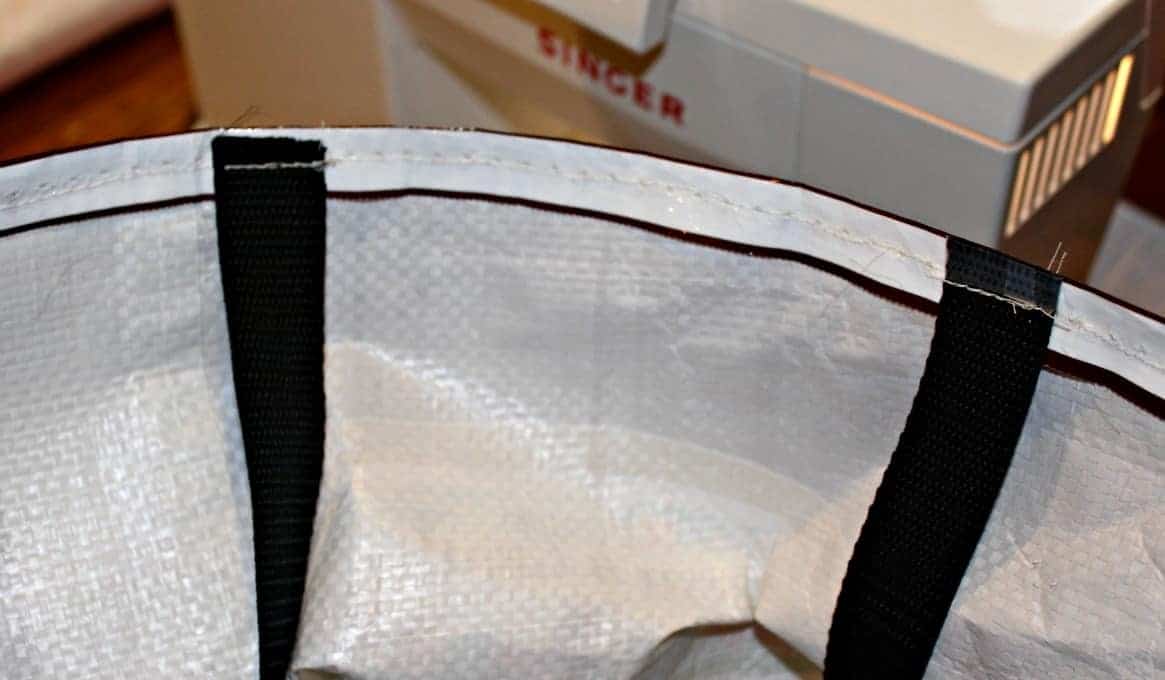 7.  Fold top of bag down again and make another hem with machine.
8.  Fold handles up and secure in place with machine.  (see picture below)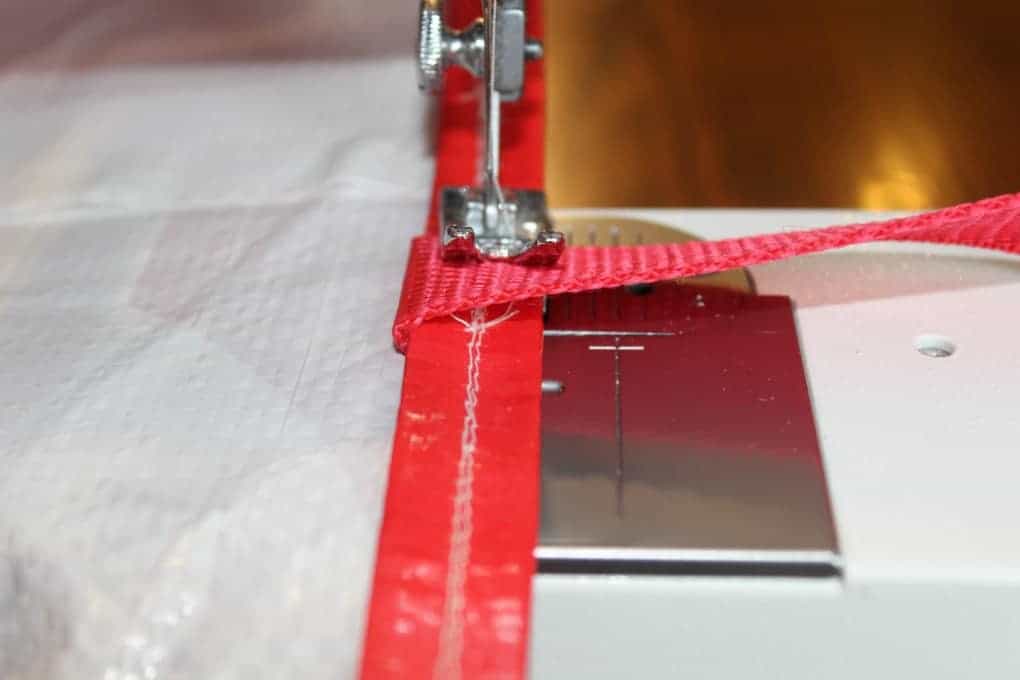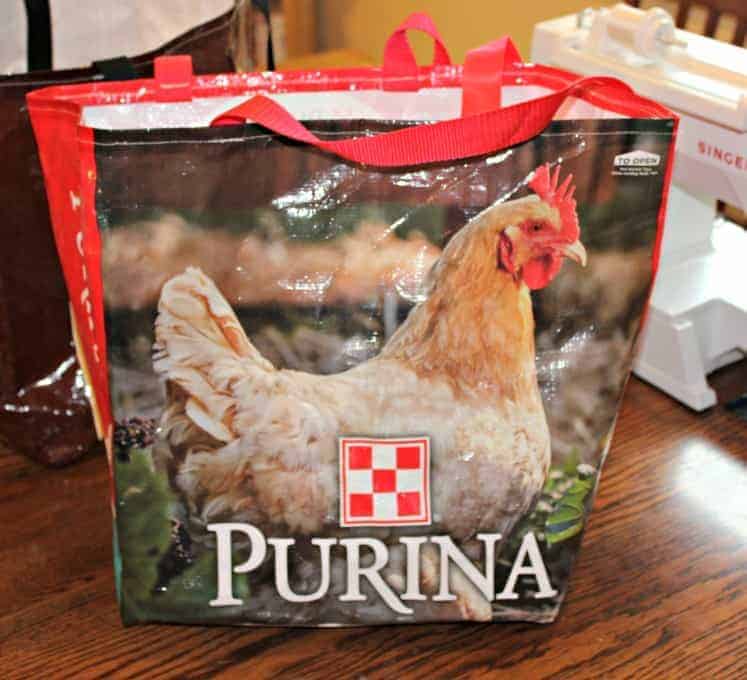 I use my bags for just about everything. They make great beach bags, snack bags for the car for road trips, grocery bags, bags for hauling my stuff to school…  If you need a bag, this fashionable chicken tote bag works!
If you have chickens, you might also enjoy reading   
Free Range Chickens:  The Good, The Bad, and The Ugly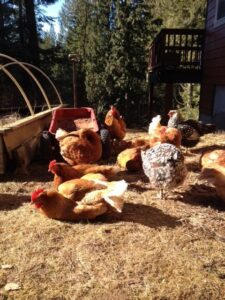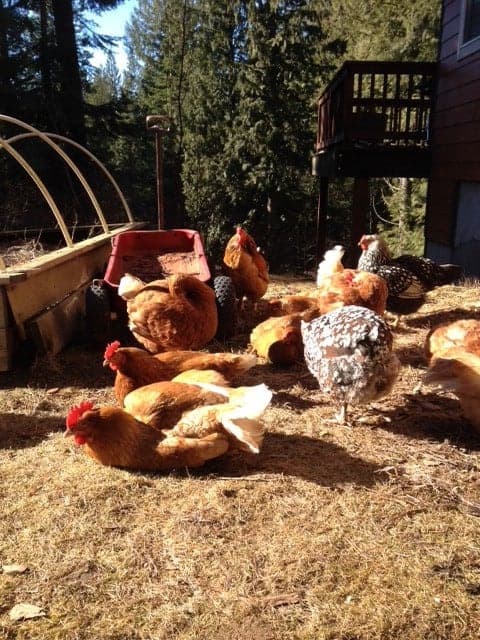 Raising Chickens Through the Winter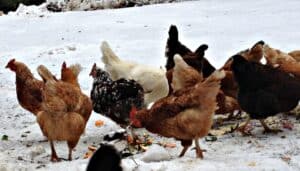 I followed design and instructions from Community Chickens.