This post may contain affiliate links, see my Privacy Policy.
Preserve your apples and make apple pie filling!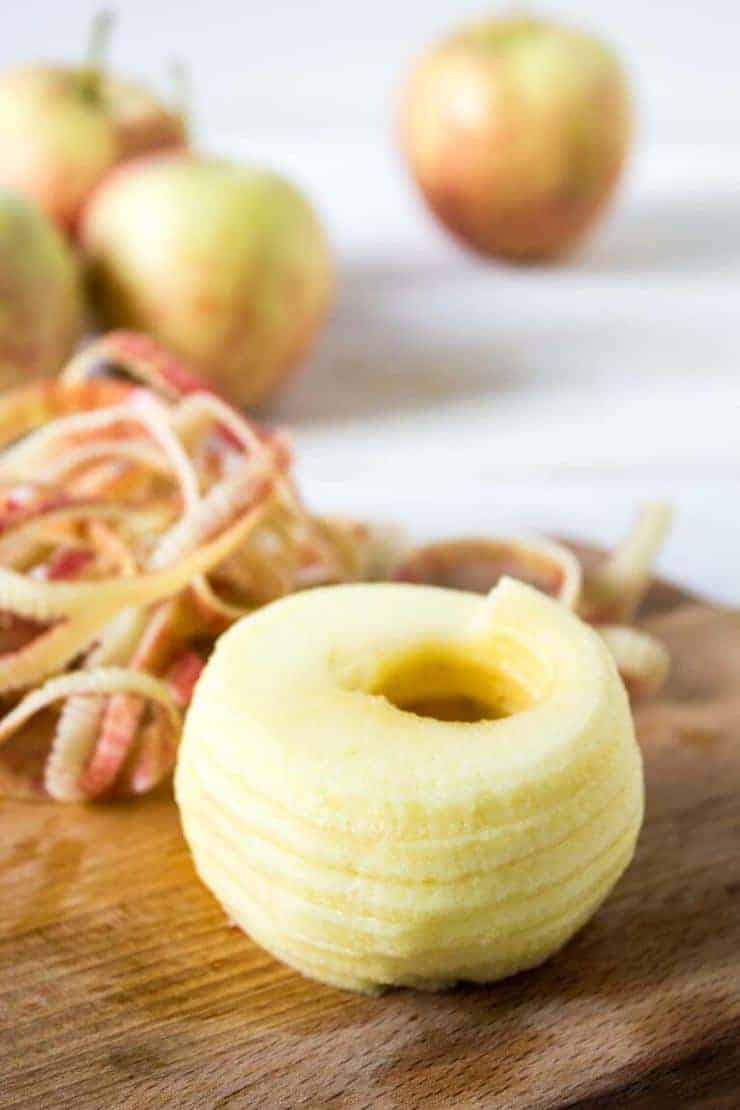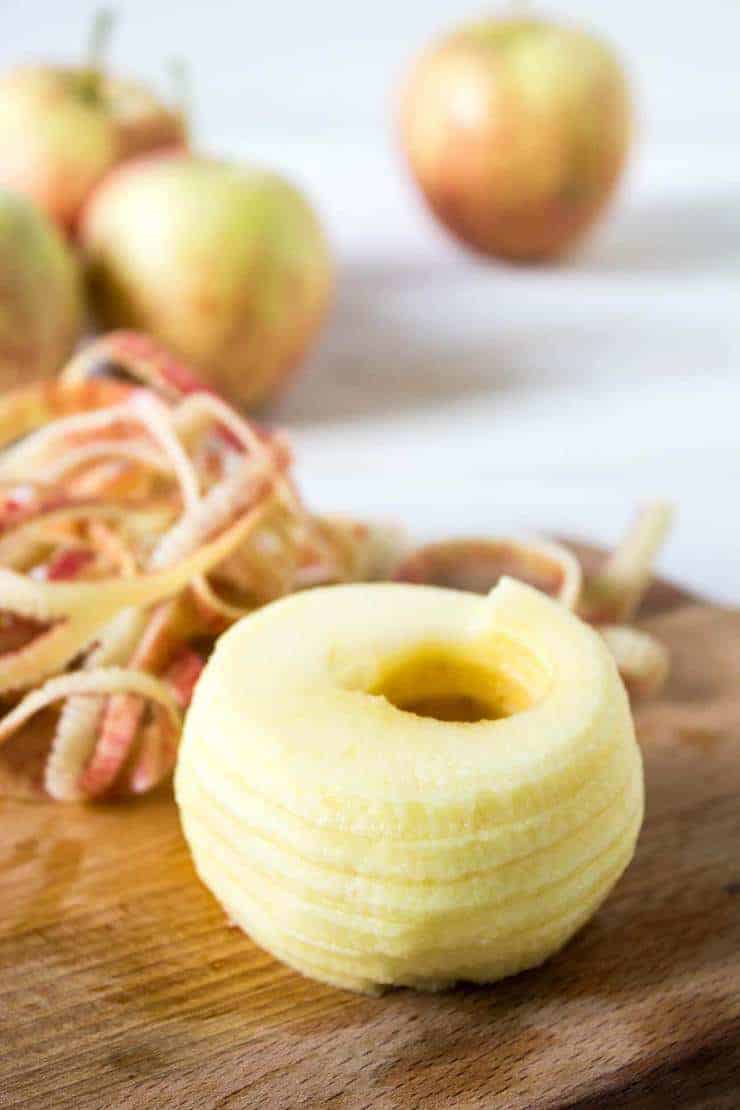 I love apple pies! My favorite is made with tart fresh apples. Sometimes there just isn't enough time to make a pie and this apple pie filling really comes in handy. You just make a quick pie dough, open a jar of filling, pour it in and bake! Instant dessert!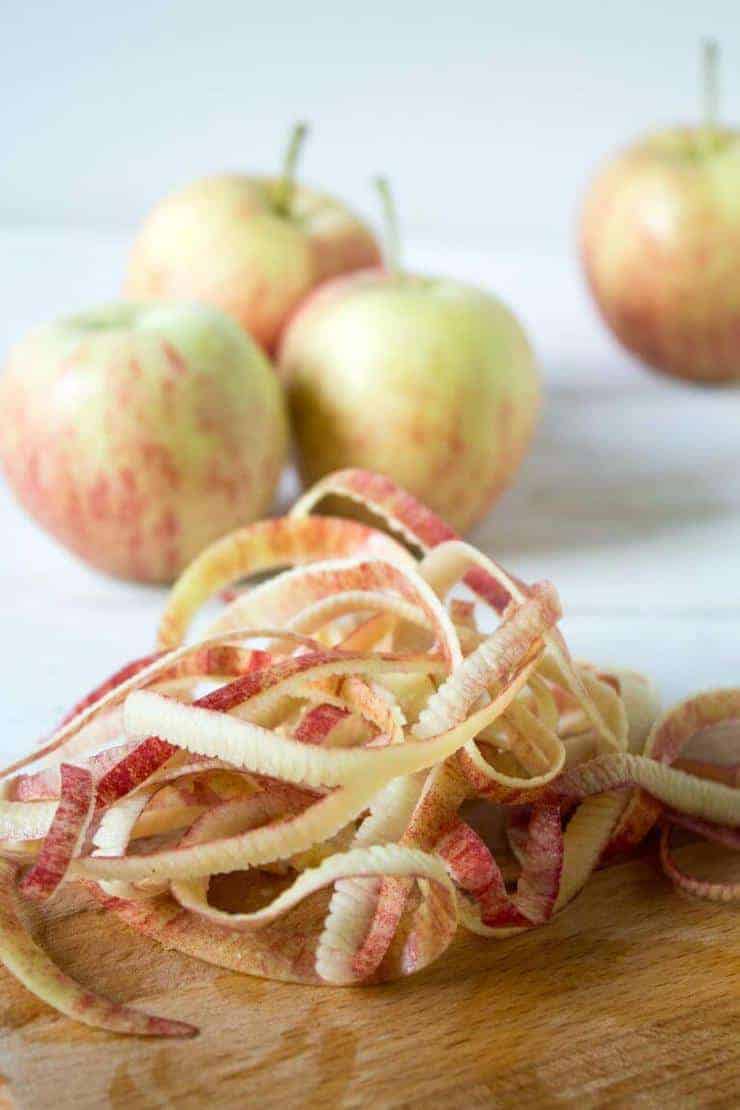 Apple pie filling is also amazing in cobblers, crisps and spooned over ice cream!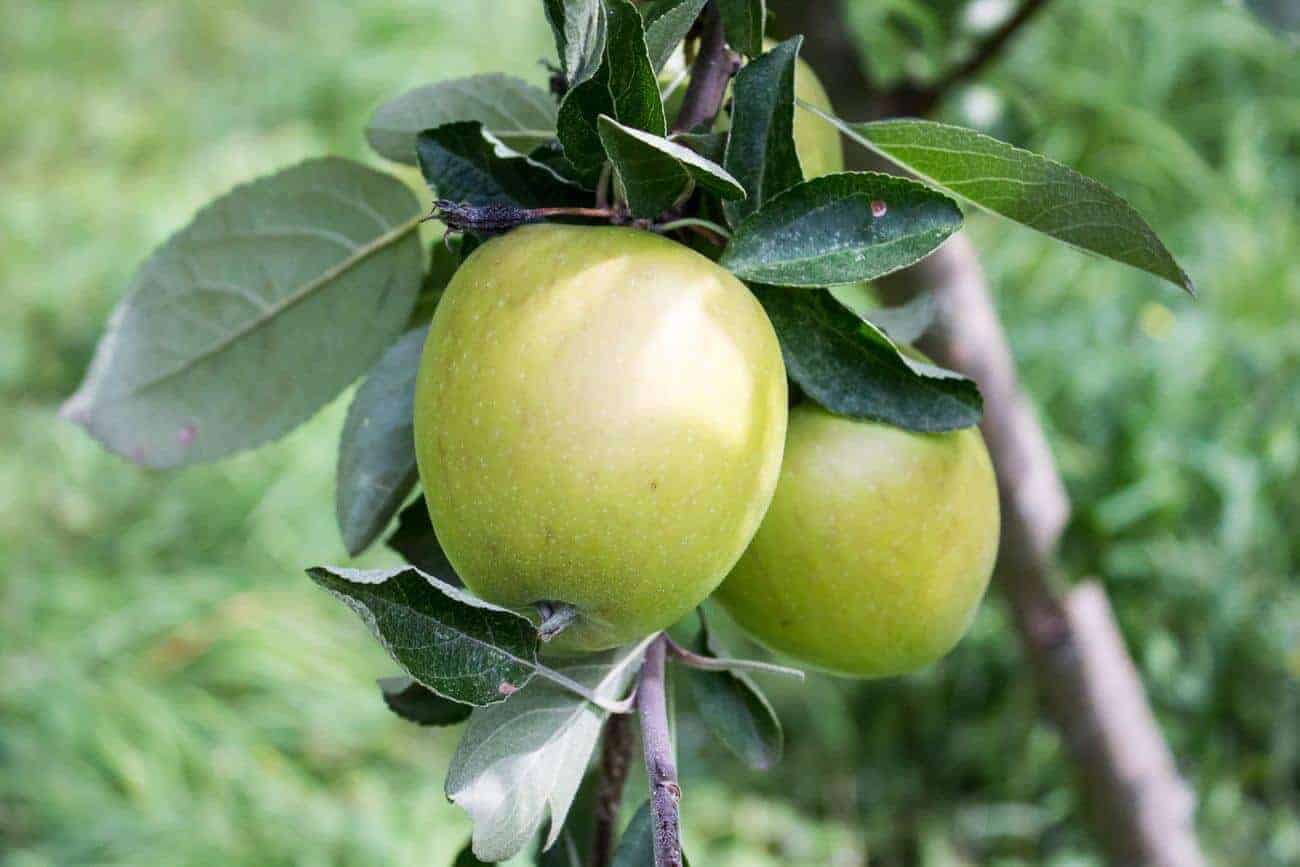 I preserve a lot of food, but this was my first time making apple pie filling. My in-laws make batches every year and usually share a few jars with me. I decided to make a few batches of my own this year.
When canning there are a few guidelines to follow
Use clean, sterilized canning jars (sterilize jars in a dishwasher or by pouring boiling water into clean jars)
Use fruit free from bruises or soft areas (you can cut off any bruised areas)
Always wipe rim of jars before putting lid on
Tighten ring firmly
Boil in a water bath according to USDA recommended times (adjust according to your altitude)
Let jars cool for at least 12 hours before removing lids.
Wash jars to remove any sticky residue. Lids should be removed for washing.
Check to make certain jars are sealed.
Use any unsealed jars right away.
Store canned goods in a cool, dark place.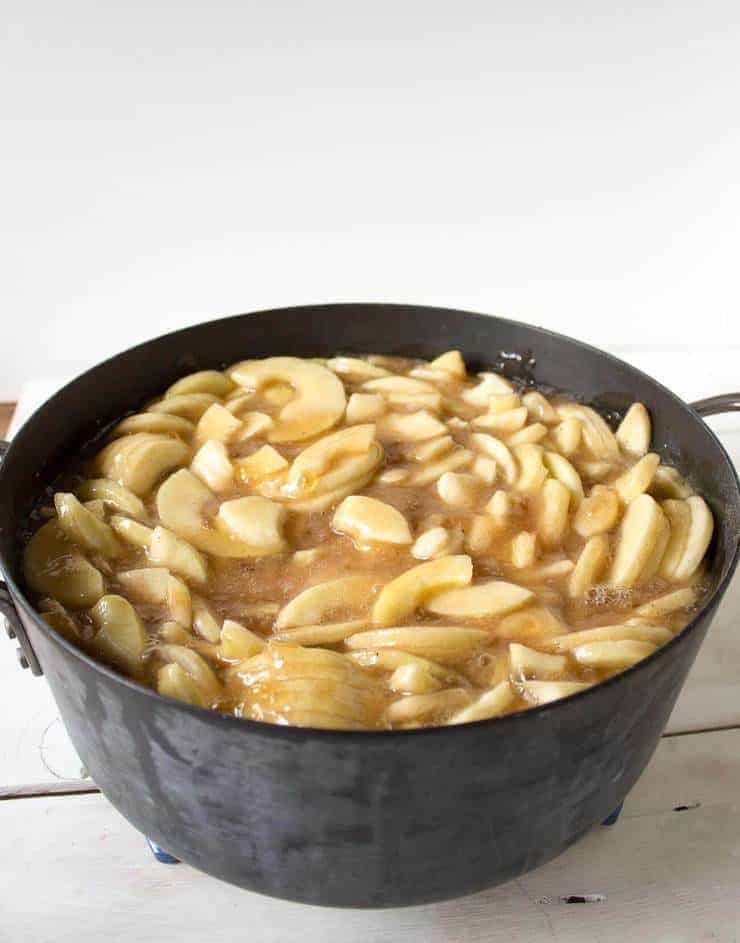 To thicken this filling, use Clear Jel. Some recipes will list cornstarch as a thickener, but the USDA does not recommend it. My recommendation…stick with Clear Jel!
To peal, core and slice the apples, I used an apple peeler. If you don't have one, no problem! Just use a knife. The apple peeler makes canning this filling a bit quicker!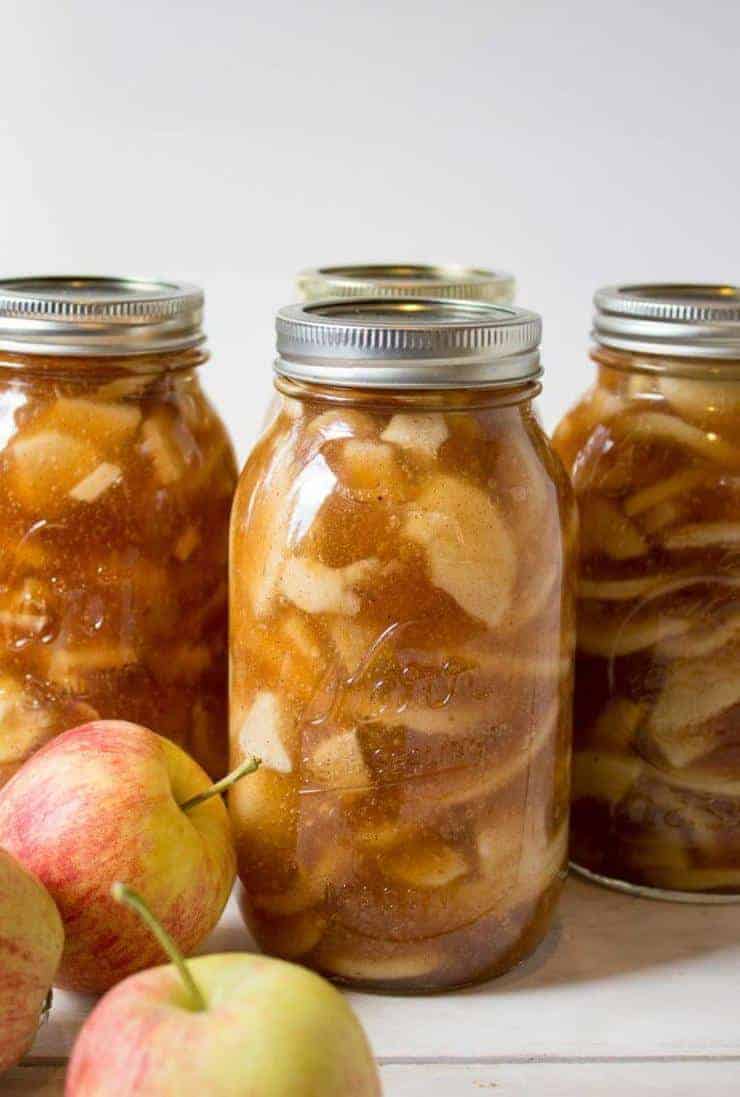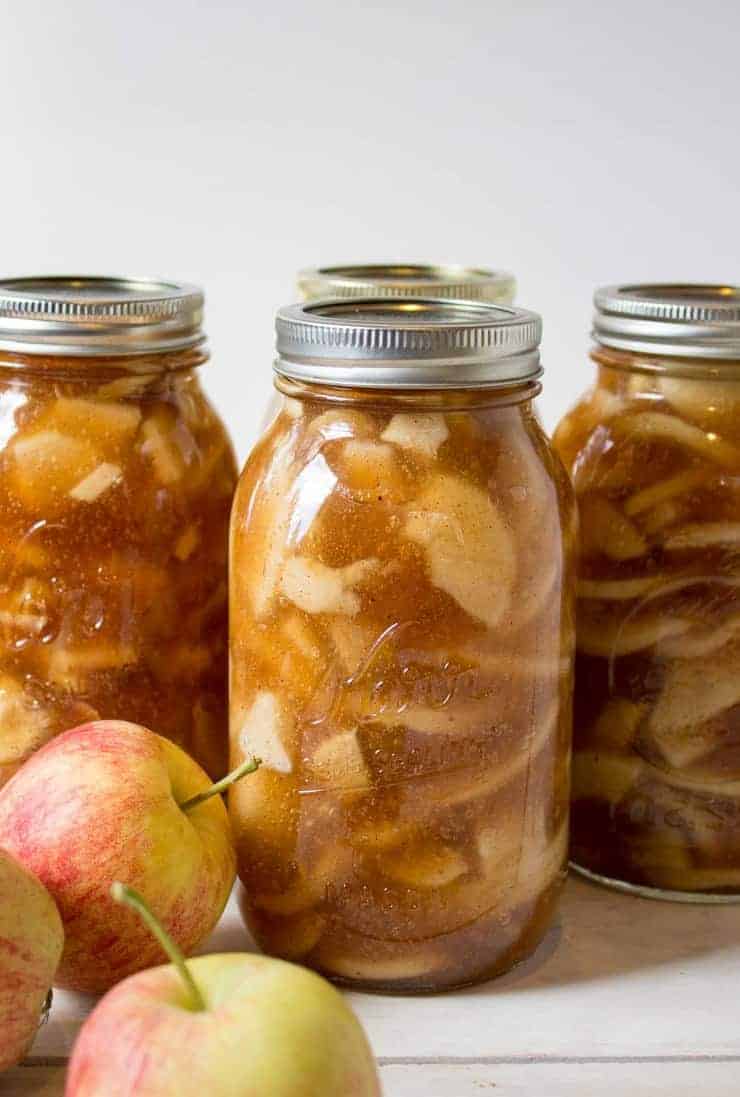 If you are looking for other canning recipes, try Canning Tomatoes.
Altitude Chart from Fresh Preserving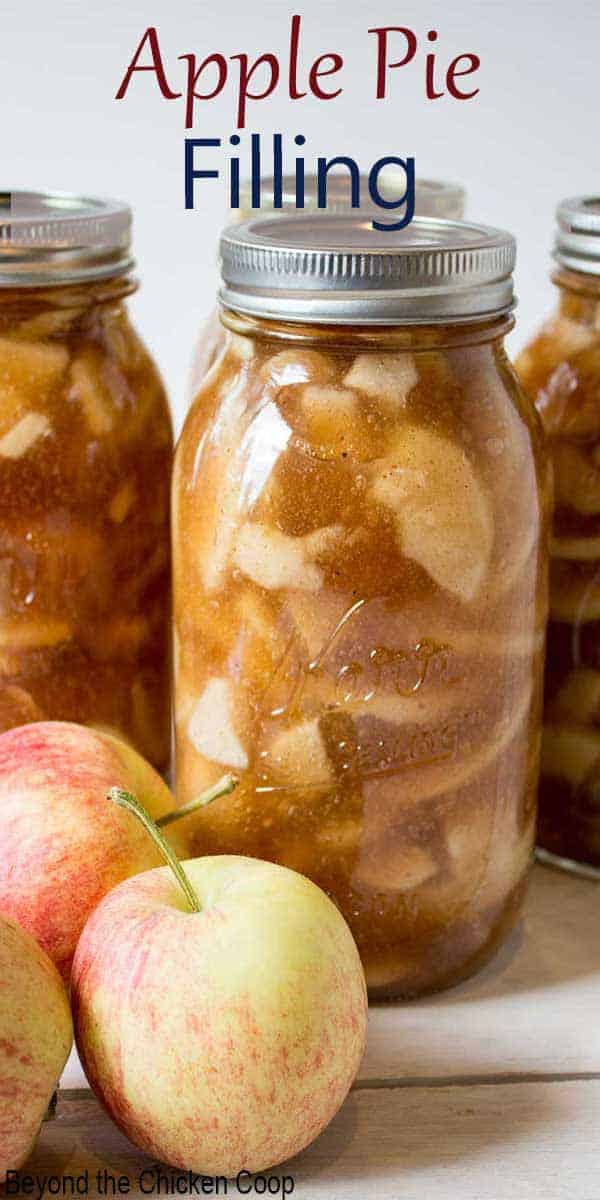 If you make this recipe, I'd love to hear about it! Leave a comment below and snap a picture and tag me on Instagram @beyondthechickencoop
Check out all my canning recipes.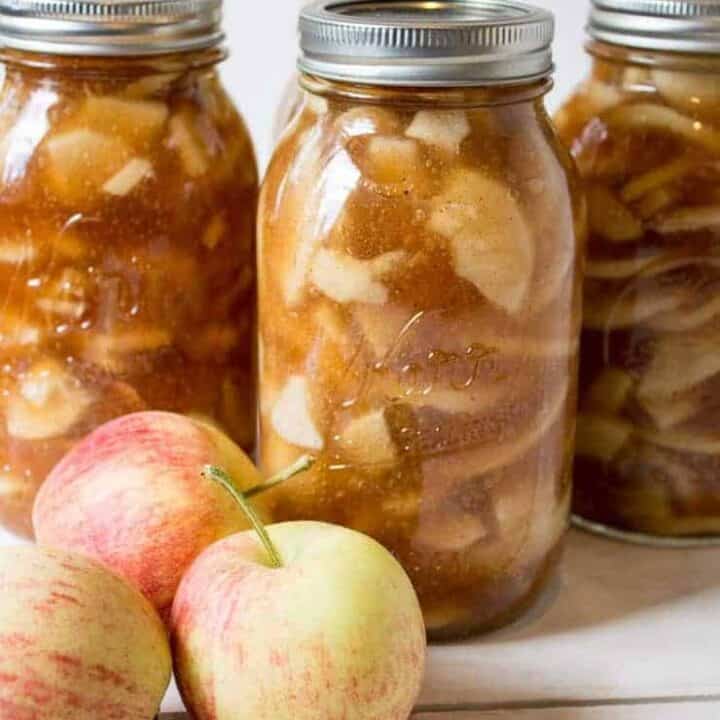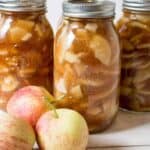 Apple Pie Filling
Homemade apple pie filling
Keyword:
apple pie filling, apple pie filling recipe, canning apple pie filling
Ingredients
6

quarts

fresh apples

peeled, cored and sliced.

5

cups

sugar

1 1/2

cups

Clear Jel

1

Tablespoon

ground cinnamon

1

teaspoon

ground nutmeg

7 1/2

cups

water

3/4

cup

fresh lemon juice
Instructions
In a large pot, combine sugar, Clearjel, cinnamon, nutmeg and water.

Cook over medium heat until mixture thickens and begins to bubble. Stir mixture often to prevent scorching.

Add lemon juice and boil 1 minute

Add apple slices and stir carefully.

Heat for 3-5 minutes on low until apples are heated through.

Remove from heat and fill prepared jars with mixture. Leave at least 1 inch head space in each jar.

Wipe jars. Cap and Seal

Process for 25 minutes (adjust for altitude) in a boiling water bath

canner.
Recipe Notes
Recipe adapted from The Big Book of Preserving the Harvest.