Homemade Cranberry Sauce
You can't have Thanksgiving dinner without cranberry sauce…at least that's true in my house. Whole berry cranberry sauce is my favorite and it's easy to make. I always think anything you can make from scratch is so much better and healthier than what you can buy, already prepared in the store.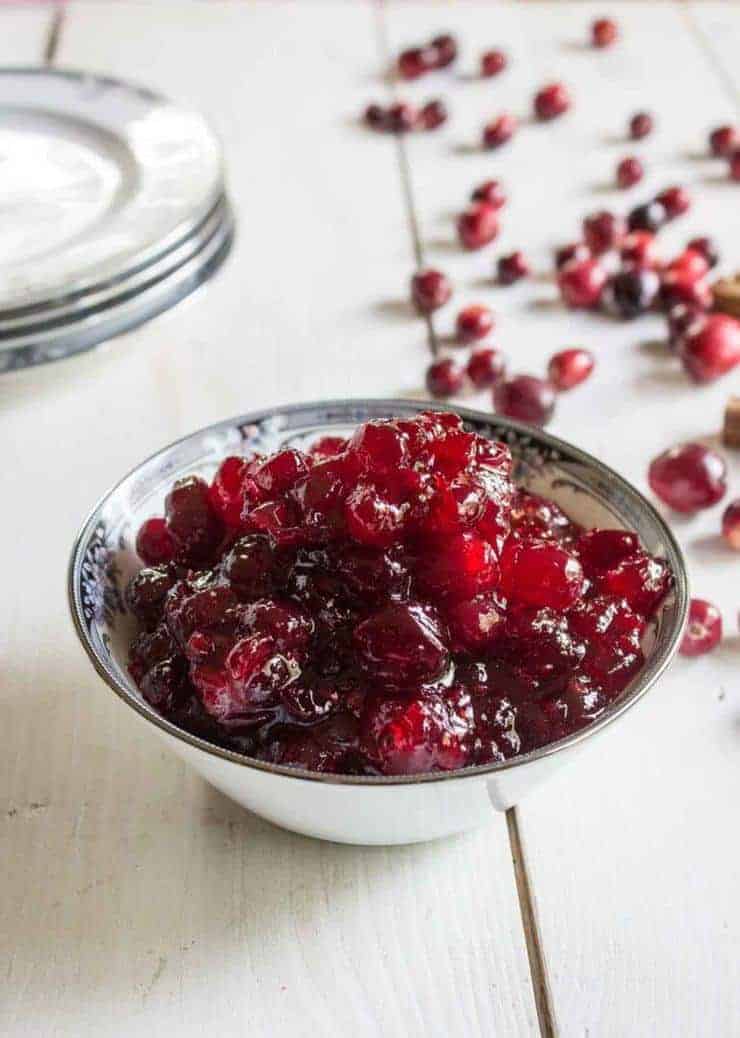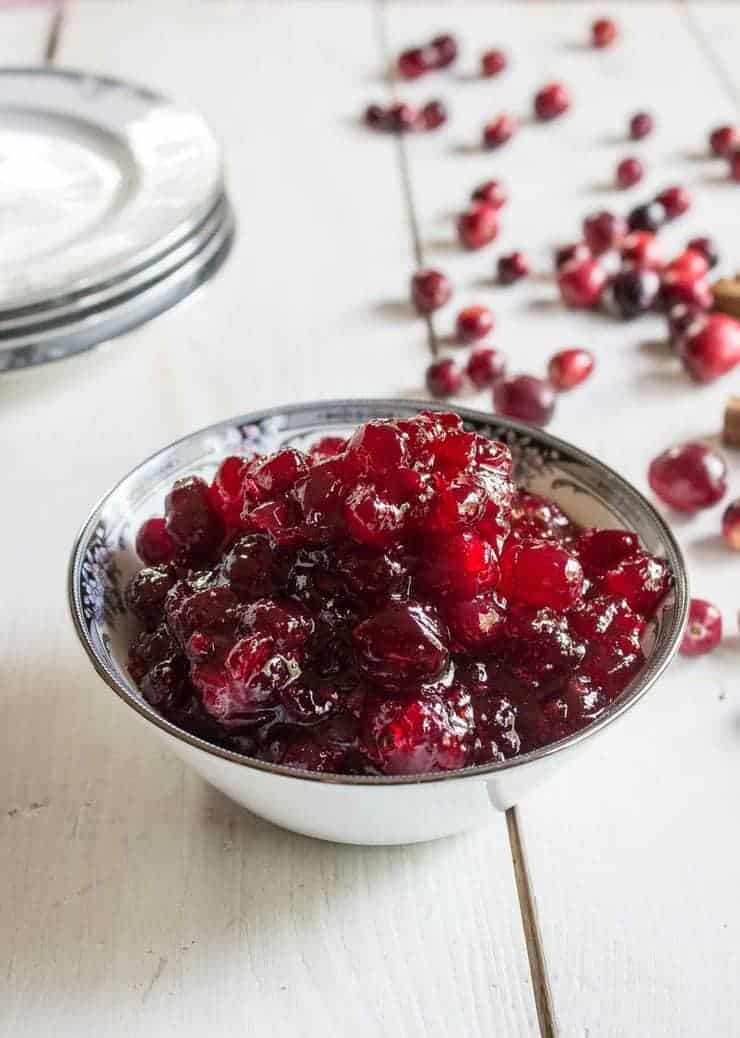 You won't believe how easy this cranberry sauce is to make. There are only 4 simple ingredients (plus water) and all you do is boil the mixture for 5 minutes, let cool and refrigerate until you are ready to serve. That's it! No really….that is it!
And the very best part, you can make this ahead of time so you aren't doing any last minute juggling to get it all done.
There is already so much to do on Thanksgiving day and the more you can get done ahead of time, the better. My mom makes cranberry sauce every year and she freezes it ahead of time and just pulls it out as needed. Homemade cranberry sauce year round!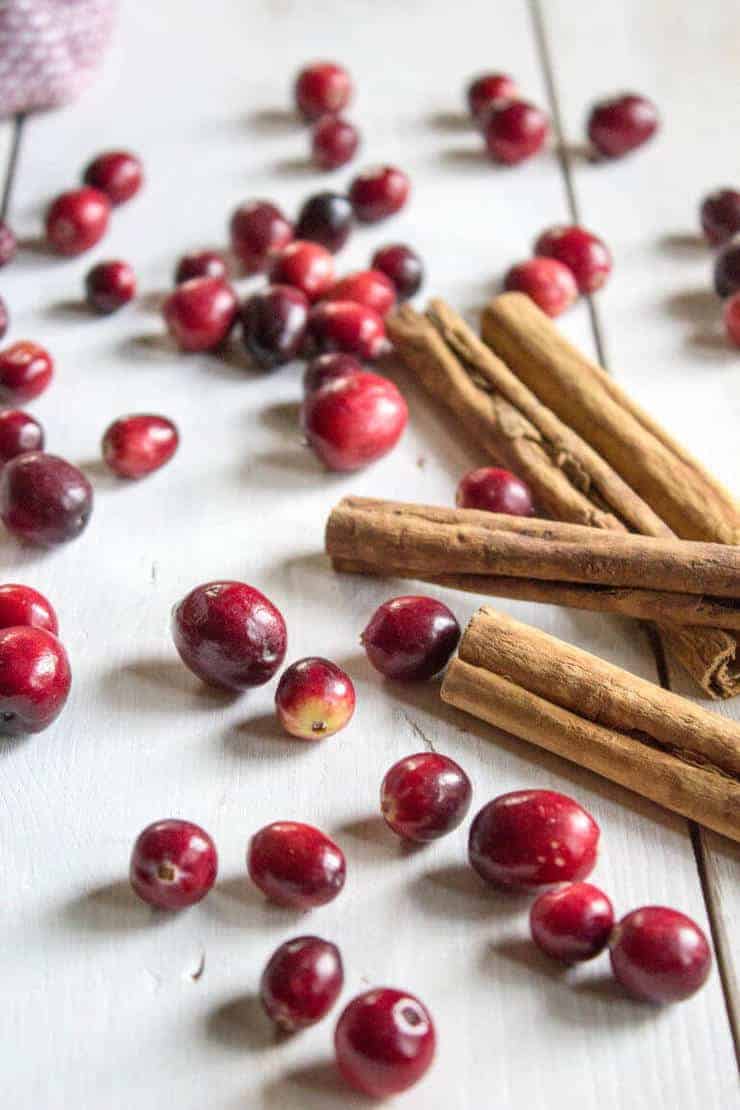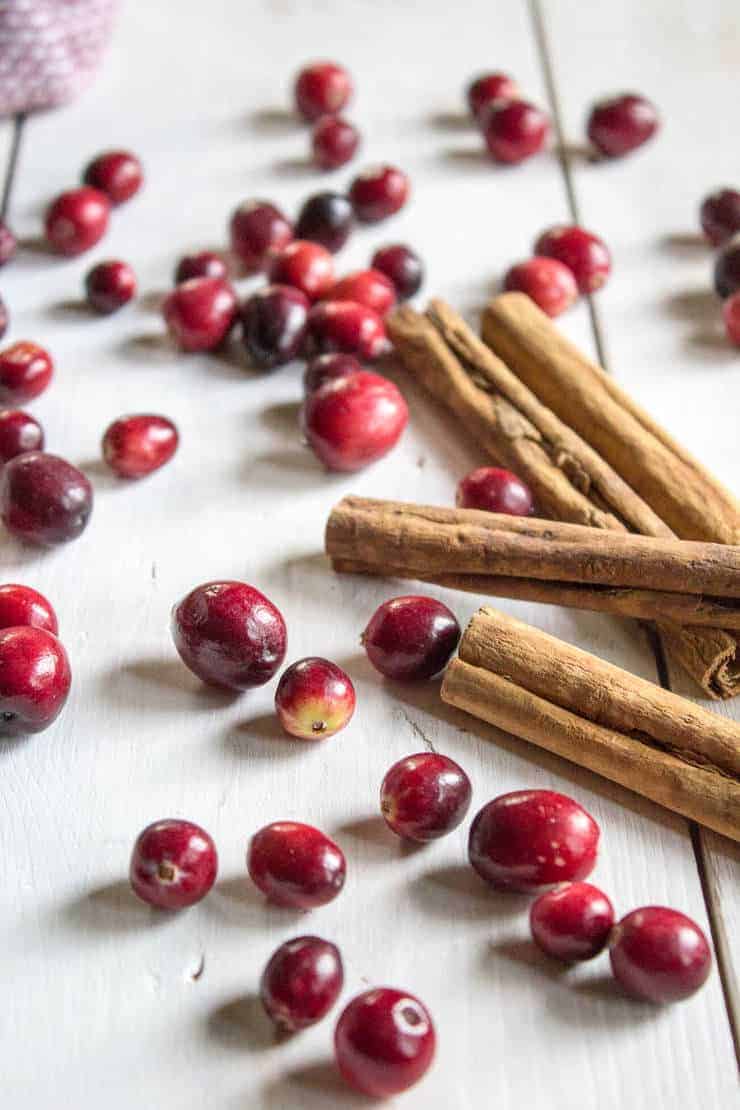 Most recipes call for equal amounts of fresh cranberries and sugar. I've played around with this recipe a bit to see if I could reduce the sugar. The first go round, I reduced the sugar by half! Can you say PERFECTION? Yes, indeedy! Perfection! I like the tartness to the cranberry sauce.
I didn't miss the extra sugar and neither did my kids, hubby and guests we had for dinner.
Then I made one more batch. I used two cups of cranberries and instead of my perfected recipe of 1 cup of sugar, I used 3/4 cups of sugar.
I still thought it was perfect! Only this time, I was the only one who ate it so I can't really say that everyone loved it. No one else was around so I couldn't get them to try it! Since I didn't have my taste panel give me the thumbs up, I have typed up this recipe with 2 cups of cranberries and 1 cup of sugar. If you are wanting to reduce your sugar a bit more, then give it a try!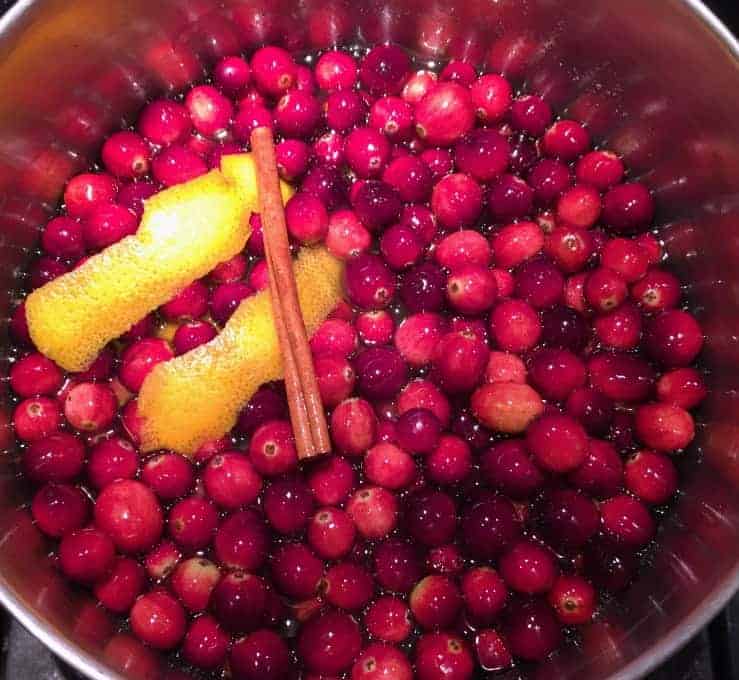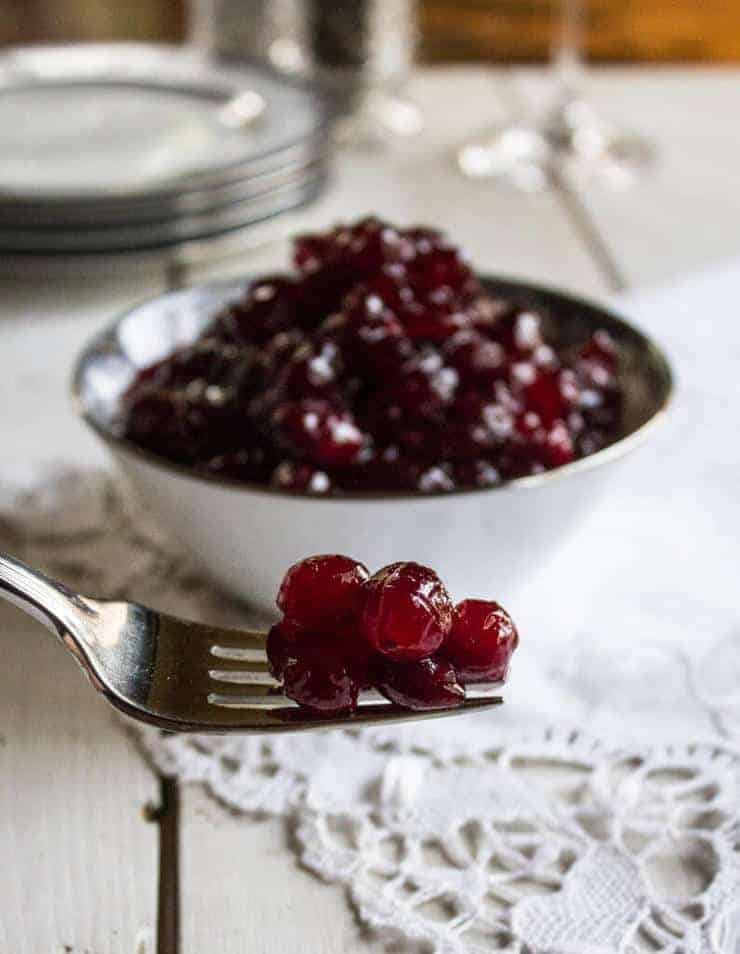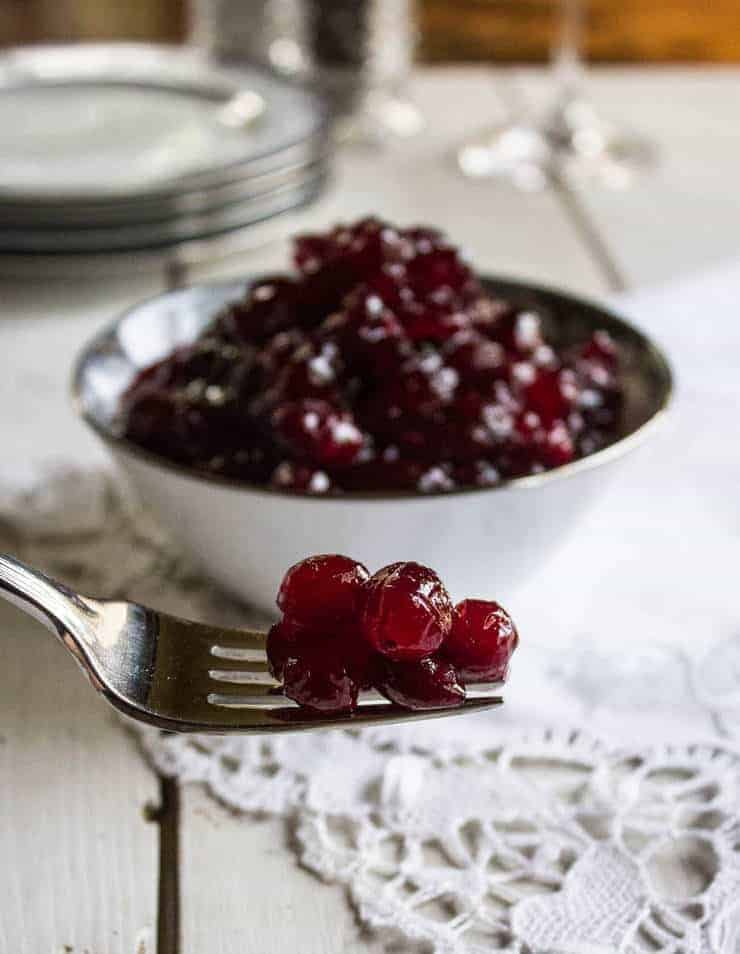 If you end up with any leftover cranberry sauce, it is perfect in this Baked Cranberry Brie.
A few additional recipes with cranberries include this Cranberry Swirl Bread, Cranberry Pecan Bars, Cranberry Scones Cranberry Apple Bread, Cranberry Pecan Chicken Salad and Cranberry Jalapeno Bites.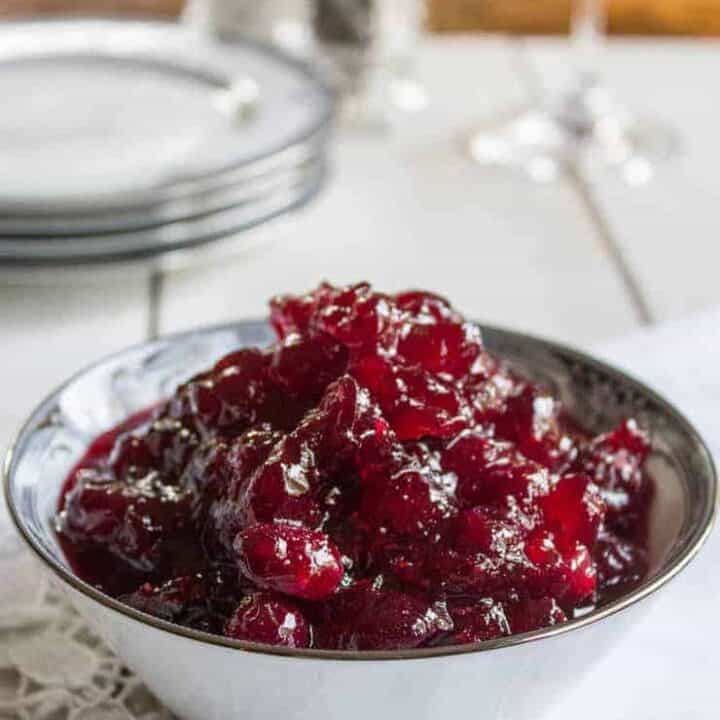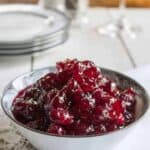 Whole Berry Cranberry Sauce
Whole berry cranberry sauce
Keyword:
cranberry sauce, cranberry sauce reduced sugar, whole berry cranberry sauce
Ingredients
2

cups

fresh cranberries

1

cup

water

1

cup

sugar

1

cinnamon stick

2

strips orange peel
Instructions
Place everything into a pot

Bring to a boil

Boil for 5 minutes

Remove from heat and allow to cool

Remove cinnamon stick and orange peel

Cover and refrigerate
Recipe Video
Nutrition Facts
Whole Berry Cranberry Sauce
Amount Per Serving
Calories 149
% Daily Value*
Sodium 3mg 0%
Potassium 36mg 1%
Total Carbohydrates 38g 13%
* Percent Daily Values are based on a 2000 calorie diet.
Other Great Recipes to Try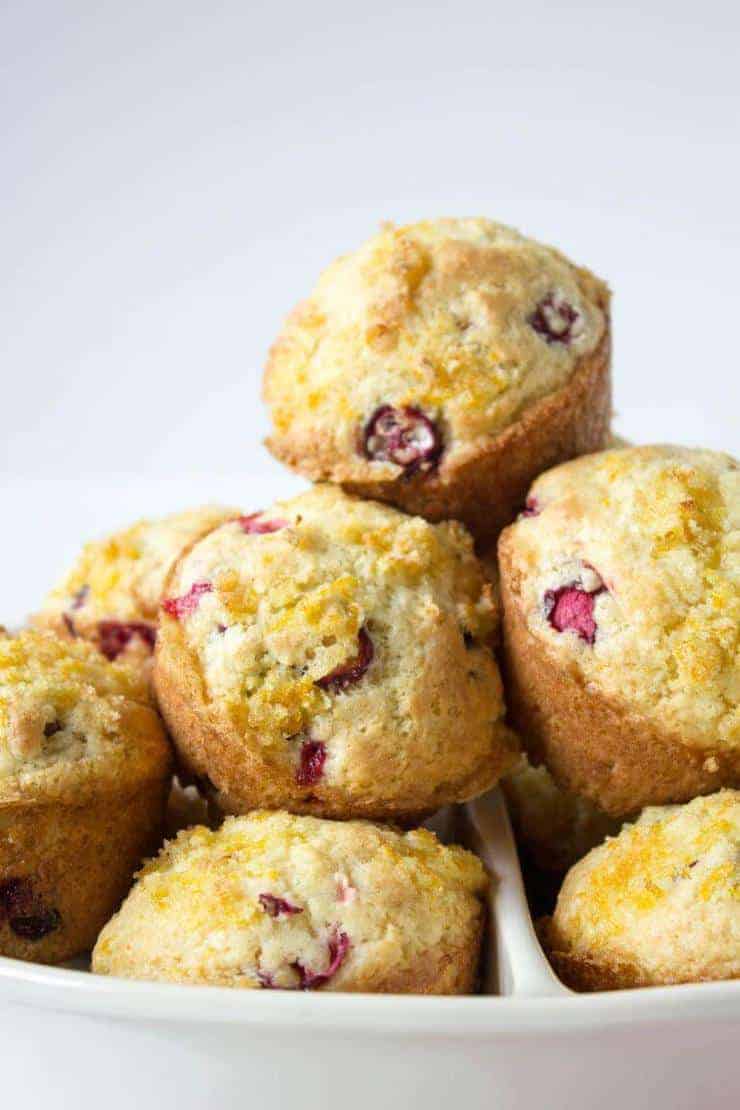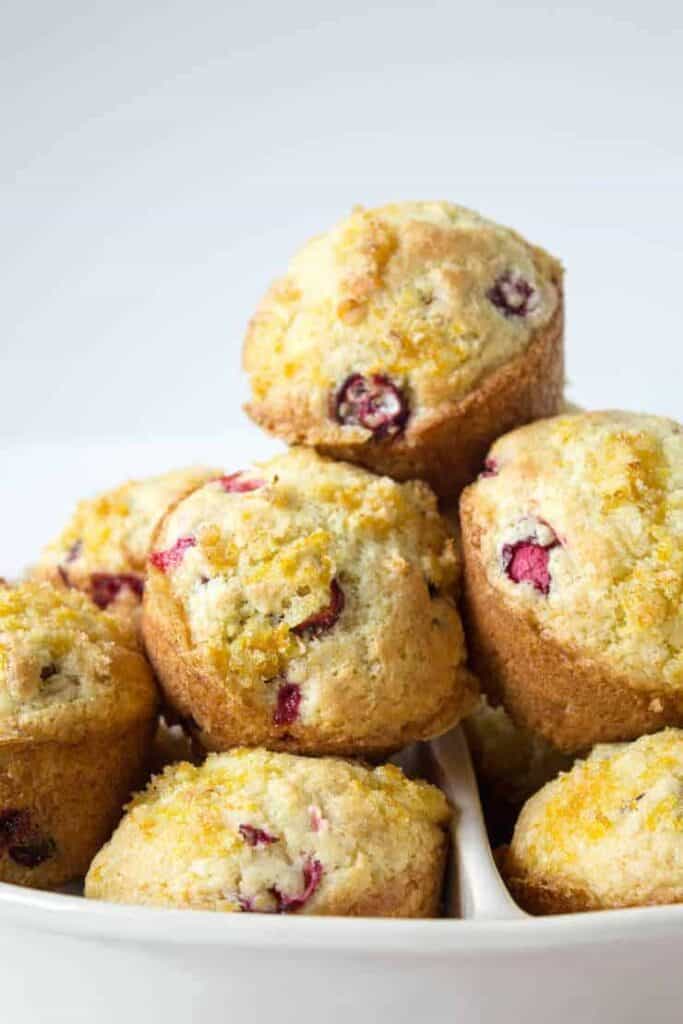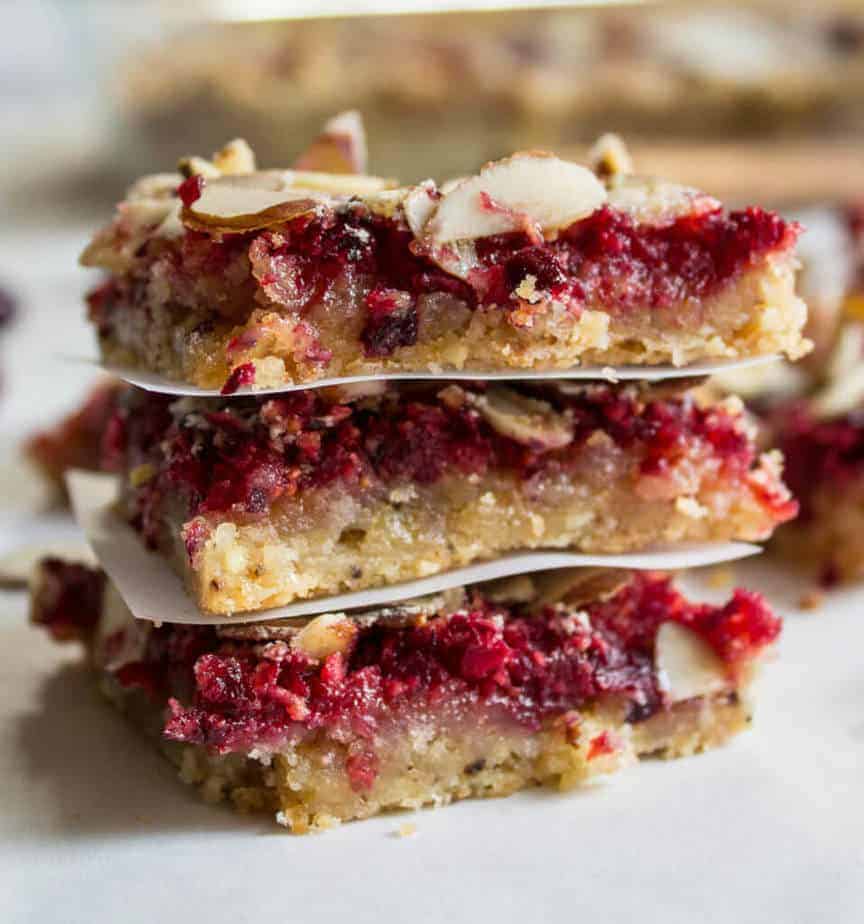 You might also want to try Oatmeal Dinner Rolls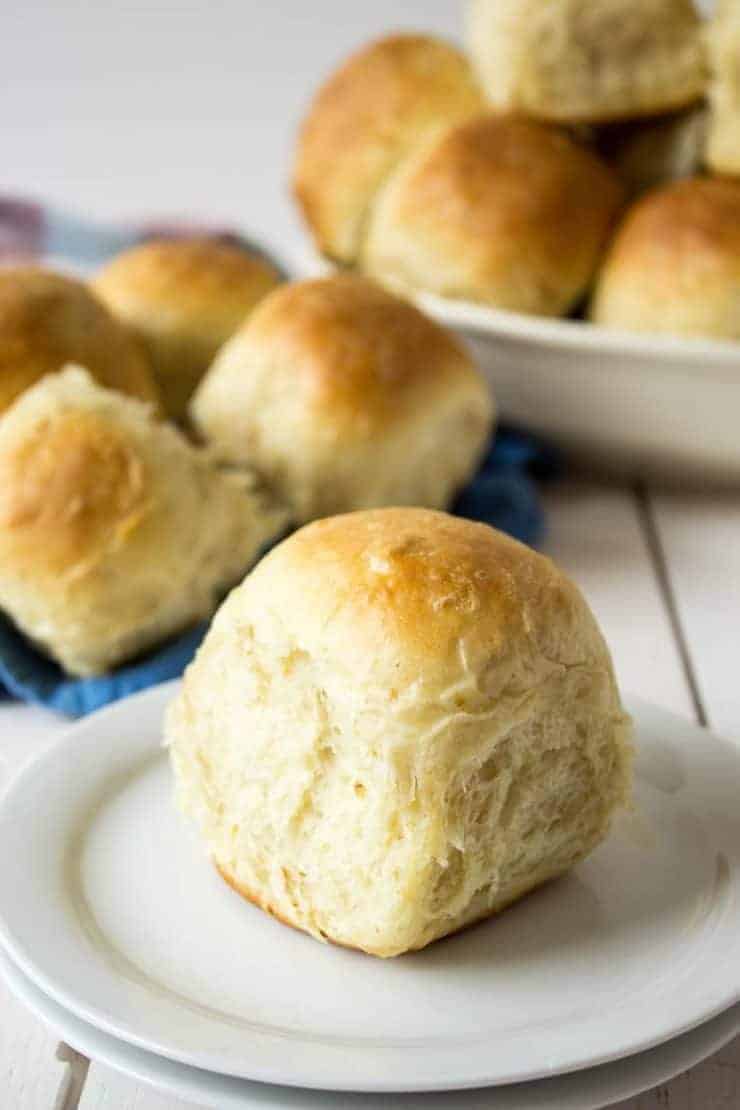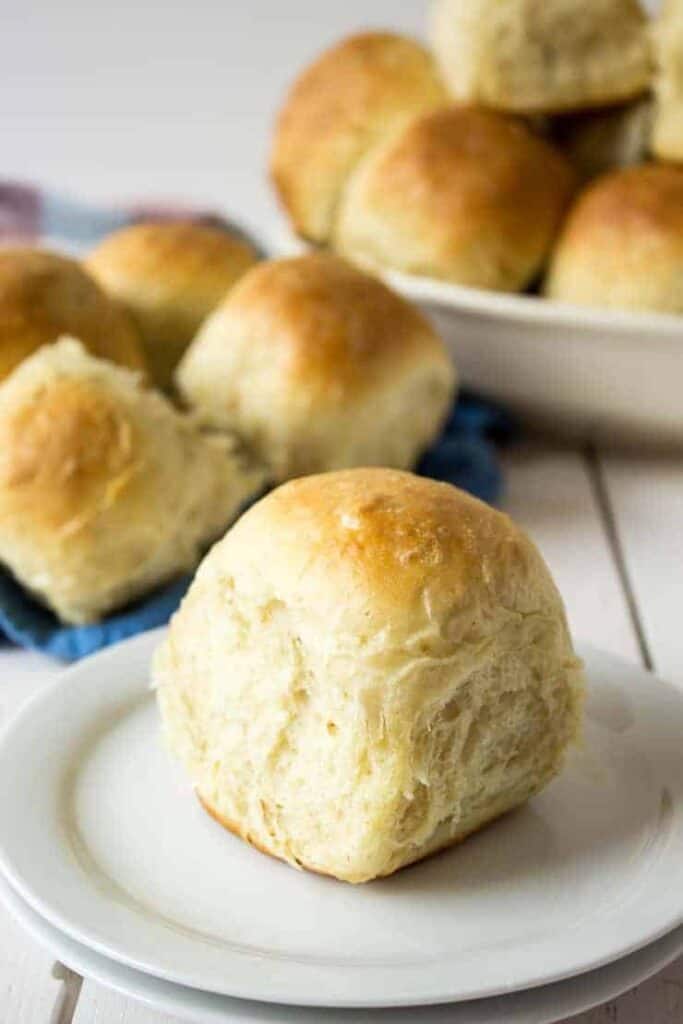 Don't forget to Pin for later!