Collection of Recipes perfect for Easter or any occasion - including breakfast, brunch and dinner recipes.
Easter is just around the corner. Are you ready? Or are you still trying to find the perfect dish for breakfast or dinner?
I've got you covered with this collection of Easter Recipes!
Eggs
Hard boiled eggs are a must for Easter, especially if you're decorating eggs for an egg hunt. I have two different methods for making perfect hard cooked eggs.
Boiling up eggs is easy, as long as you follow a few tips!
If you have an Instant Pot or electric pressure cooker, the absolute perfect hard cooked eggs are just minutes away.
Deviled eggs are a must and are a perfect way to use up all those Easter eggs.
I even have a method for dying Easter eggs with natural dyes!
Easter Breakfast
For us, Easter always begins with a great breakfast. We love to take time to start the morning together.
Cheesy Baked Eggs are an easy way to serve a hearty breakfast to a crowd.
If you're looking for something a bit more elegant, these puff pastry baked eggs are delicious and a show stopper.
Apricot sweet rolls are similar to a cinnamon roll, but filled with an apricot filling. Delicious!
Puff Pastry Pinwheels make breakfast a bit more special. They are impressive, yet not too difficult to make.
Easter Dinner
Our Easter dinner usually includes a baked ham, several sides and dessert. Choose your favorites and make it you own!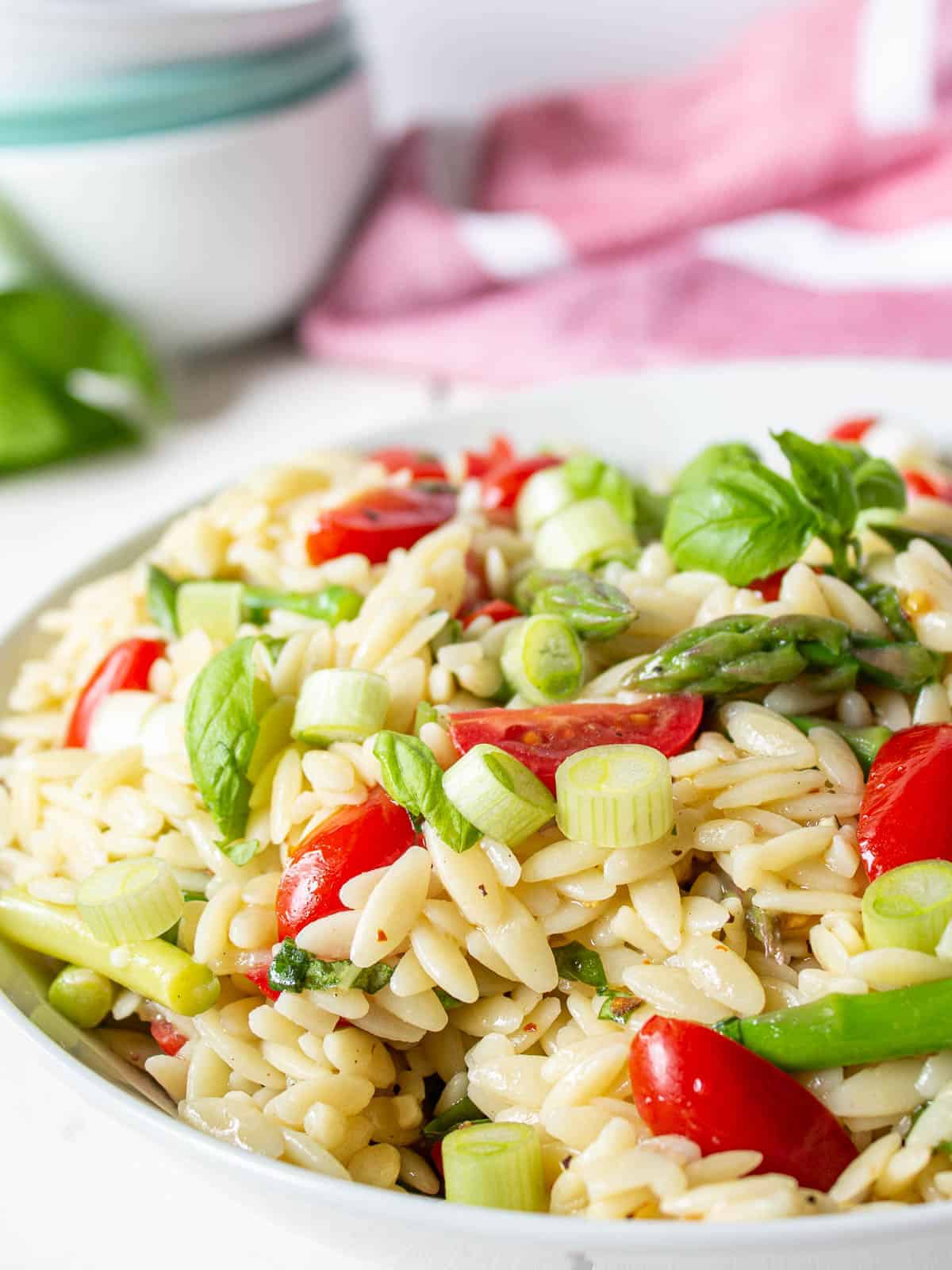 Easter dinner doesn't have to be difficult, but it should be special.  This baked ham with citrus glaze  is always a hit.
Green Bean Almondine is a favorite in our house. These beans are made with fresh green beans, garlic, almonds, butter and a fresh squeeze of lemon juice.
Orzo salad with asparagus can be made ahead of time and is full of bright spring flavors.
Oatmeal Dinner Rolls can be made ahead of time and make great the next day too!
Easter Desserts
Anything goes when it comes to Easter desserts! Go ahead and make a special Easter treat or whip up your favorite cake or pie!
Carrot cake with a cream cheese frosting is a traditional Easter dessert.
Strawberry Roll Cake makes an impressive statement that's sure to get plenty of Oohhs and Aahhs!
Fun Rice Krispies Treats with Easter candy.
Easter Leftovers
With a large baked ham, there are bound to be leftovers. You might want to make this Ham Tetrazzini , Ham and Bean Soup, Ham and Cheese Biscuits or this tasty Ham and Rice Casserole.
Ham Tetrazzini - creamy and delicious pasta with chunks of ham.
Ham and Bean Soup is a great way to use up the ham bone and that the last bits of leftover ham.
These tasty Ham and Cheese Biscuits are perfect for an easy grab-and-go breakfast or lunch.
You just can't go wrong with a baked casserole dish. This Ham and Rice Casserole is a family favorite!
Don't forget the egg salad.
If you make one of these recipes, I'd love to hear about it! Leave a comment below and snap a picture and tag me on Instagram @beyondthechickencoop