Have you ever made your own bread? You might be considering making bread due to necessity or you may just want to make homemade food for your family. This collection of homemade bread recipes is a good place to start.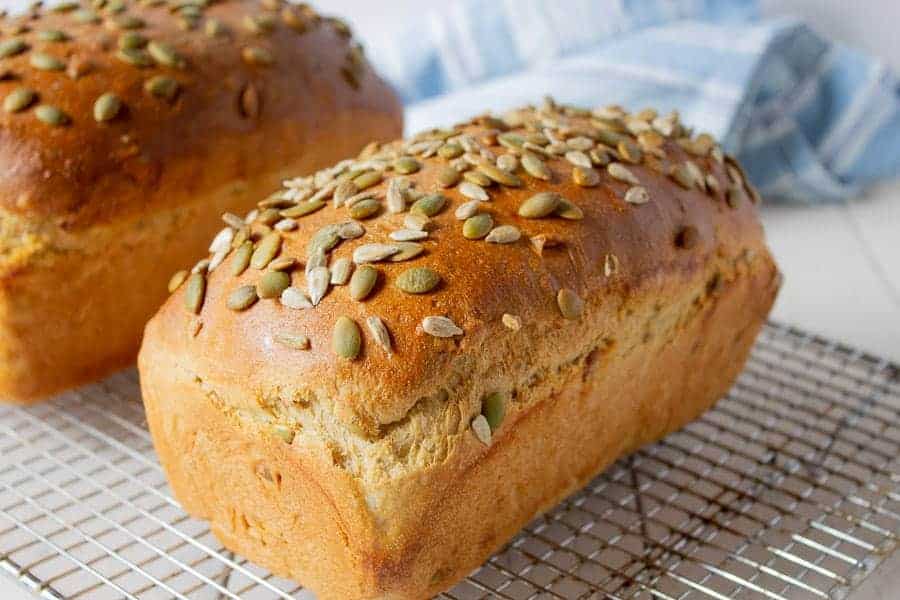 I love to make my own bread. It's one of the things I do for joy. A few years ago I also decided to make as much of our own bread as possible. I still make a lot of bread, but to be honest we also buy bread from out local grocery store. When I have time, I make bread whenever possible.
There are also times when only homemade bread will do. If you are unable to visit your local stores or they are out of bread, you will want to make your own.
I have a great collection of homemade bread recipes just for you!
Types of bread
There are two primary types of homemade bread; yeast breads and quick breads. Yeast breads are made with yeast and require kneading and rise time. Quick breads are usually made with baking powder or baking soda and can be baked right after mixing. Quick breads include both loaves like this Zucchini Bread or muffins like these Oatmeal Banana Muffins.
Items to keep stocked in your pantry:
Flour
Yeast
Oil
Sugar
Oatmeal
Baking powder - for quick breads
Baking soda
Salt
Equipment needed:
Homemade Bread Recipes
Wonderful recipes anytime you want or need to make your own bread.

For additional bread recipes, check out all my baking recipes!
Don't forget to PIN for later!