Quinoa is an ancient grain that can be eaten by itself or added to many dishes. Learn how to cook quinoa and find a collection of recipes you can use with quinoa.
Quinoa is one of those foods that's pretty non-assuming and takes on the flavors of other ingredients. It is often substituted for rice or barley in recipes. Cooking it isn't difficult, but there are a few tips you need to follow so your quinoa isn't bitter tasting and is cooked correctly.
Once cooked, quinoa can be stored in a covered container and refrigerated. You can add quinoa to recipes or make it the star of the show! I use cooked quinoa in salads, main dishes and often add it to everyday recipes, like pancakes to give a little extra protein and nutrition to dishes.
Types of quinoa
There are three main types of quinoa - red, white and black. White quinoa is the most readily available and is what I use most often.
What's so great about quinoa?
Benefits of quinoa include:
High in protein
Gluten Free
High fiber
High in magnesium
Contains all 9 essential amino acids
High in other vitamins, calcium and iron
How do you cook quinoa?
The best way to cook quinoa:
Always rinse quinoa first to remove a bitter coating
Measure 1 part quinoa to 2 parts water
Boil for 12 minutes in a covered pot
Let sit off heat with lid on for an additional 15 minutes
Fluff with a fork
Ways to use quinoa:
Some uses of quinoa:
Eat as a side dish with a bit of soy sauce
Add a tablespoon to scrambled eggs before cooking
Sprinkle a tablespoon over a green lettuce salad
Recipes that use cooked quinoa: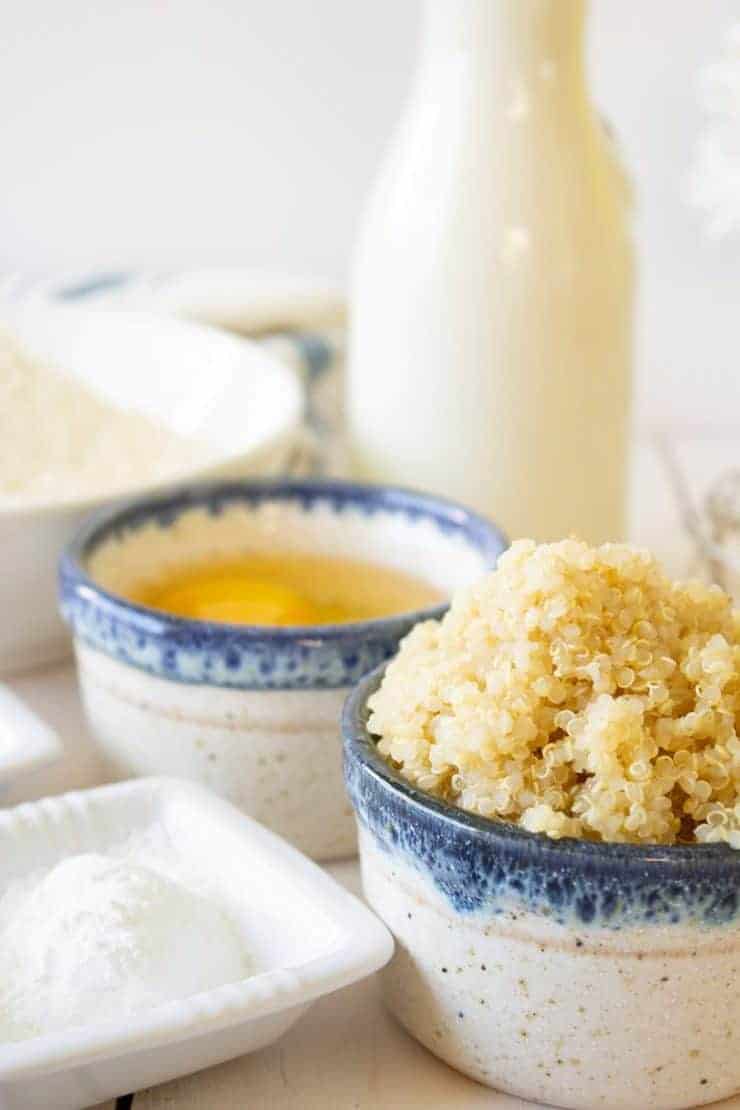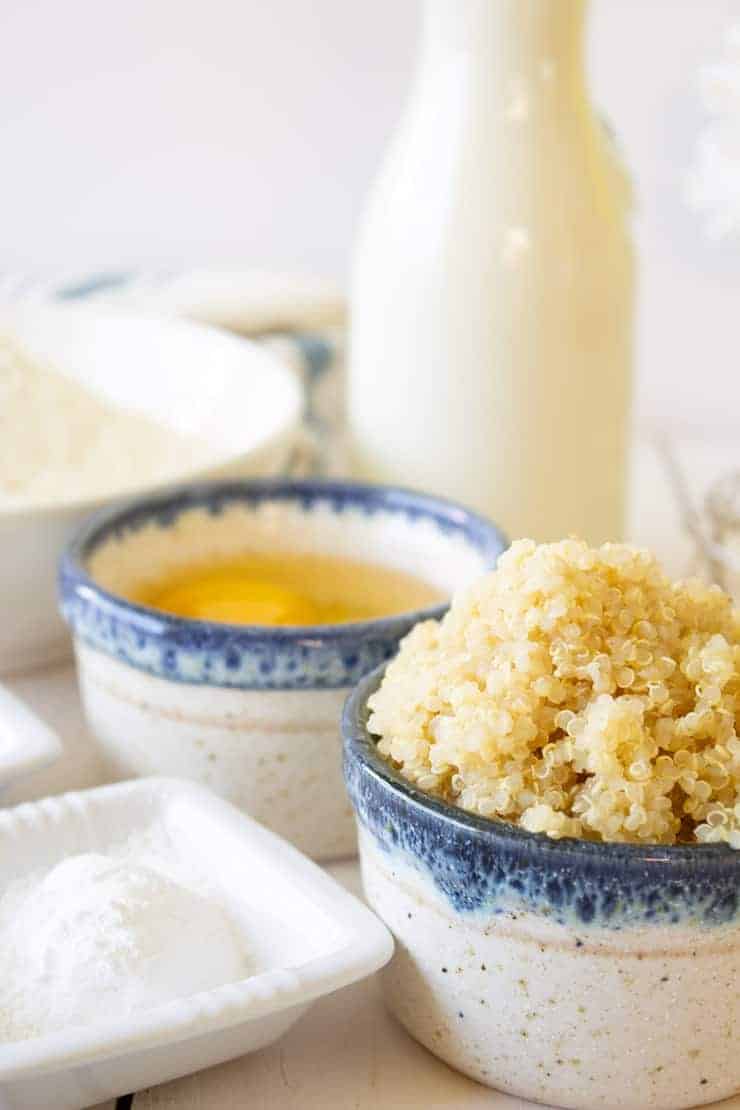 Don't forget to PIN for later!
If you make this recipe, I'd love to hear about it! Leave a comment below and snap a picture and tag me on Instagram @beyondthechickencoop
Check out all my delicious recipes!
How to Cook Quinoa
Method on how to cook quinoa
Instructions
Place quinoa in a large bowl. Cover with water. Use fingers to rub grains between your fingers, gently massaging grains.

Pour into a fine meshed sieve and continue rinsing with running water.

Place quinoa and 2 cups of water into a pot.

Bring to a boil and cover pot. Boil for 12 minutes.

Turn off heat. Do not remove lid. Allow quinoa to sit covered with heat off for 10 minutes.

Remove lid and fluff with a fork.
Notes
Can use chicken or vegetable broth in place of water.
Once cooked, quinoa can be stored in a covered container and refrigerated.
Nutrition
Serving:
0.5
cup
Calories:
104
kcal
Carbohydrates:
18
g
Protein:
4
g
Fat:
2
g
Saturated Fat:
1
g
Sodium:
6
mg
Potassium:
160
mg
Fiber:
2
g
Calcium:
16
mg
Iron:
1
mg