This post may contain affiliate links, see my Privacy Policy.
Slow Cooked Tomato Soup. There are times when I need meals that I can throw together quickly. Then there are times when I can take the time to slowly bring out the flavors of the best ingredients. This is a soup that capitalizes on fresh, home grown tomatoes and onions, homemade broth, and low, slow cooking. This dish takes a bit of time, but it is totally worth it. In the end, you can really taste the difference!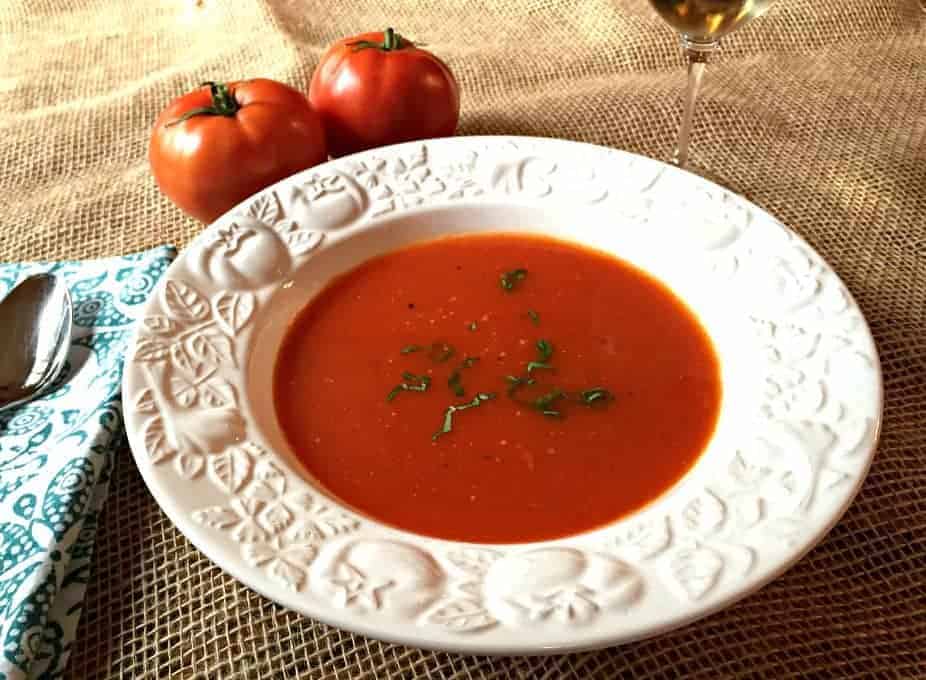 When our tomatoes start to ripen, they seem to all ripen at once and we end up with a major surplus. This soup evolved out of trying to use up about a gazillion pounds of tomatoes.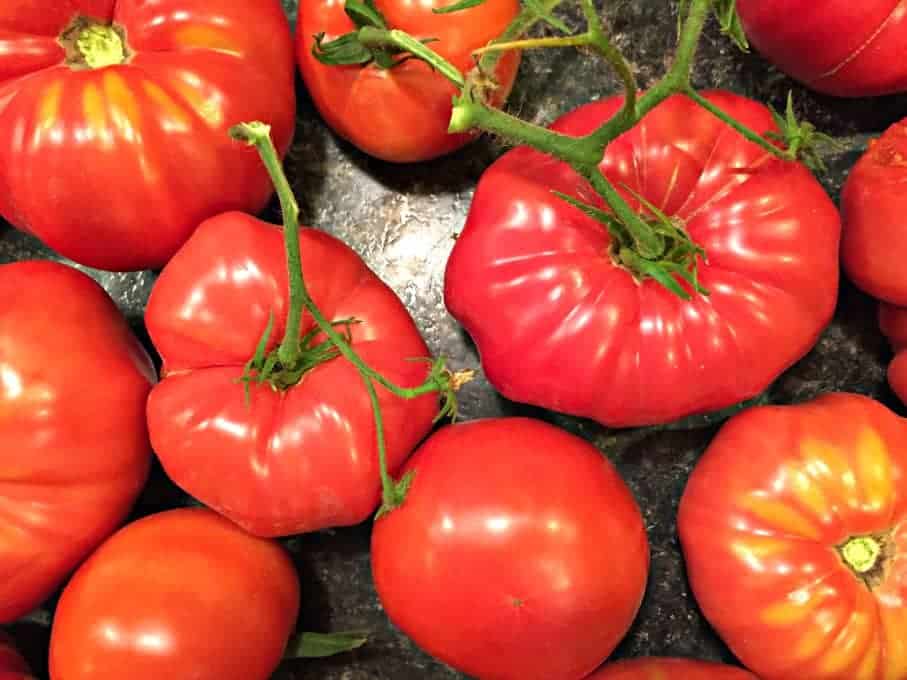 Tomatoes are often very acidic. Sugar is frequently added in order to tame the acidity. This soup has only 1 Tablespoon of sugar. To help further mellow the tomatoey taste, sweet onions and whole carrots are added. You really want to add whole, organic carrots here, not those small pre-cut baby carrots. Don't peel the carrot. There is so much flavor, and nutrients in the carrot skin.
The cored tomatoes, chopped onions, chopped carrots, and whole garlic are all thrown together in a large stock pot. It's cooked on low for about 2 hours. The only attention you need to give it is the occasional stir. The mixture then is processed through a food mill. This leaves you with just the beautiful sauce. All the skin, seeds, and solids are discarded. All the flavor is left behind!
The sauce is then returned to the stock pot for another hour of simmering! Just add homemade chicken broth, or veggie broth, salt and pepper and sugar. Fresh basil is added just at the end!
Three hours of slow cooking! Pure deliciousness that just can't be rushed!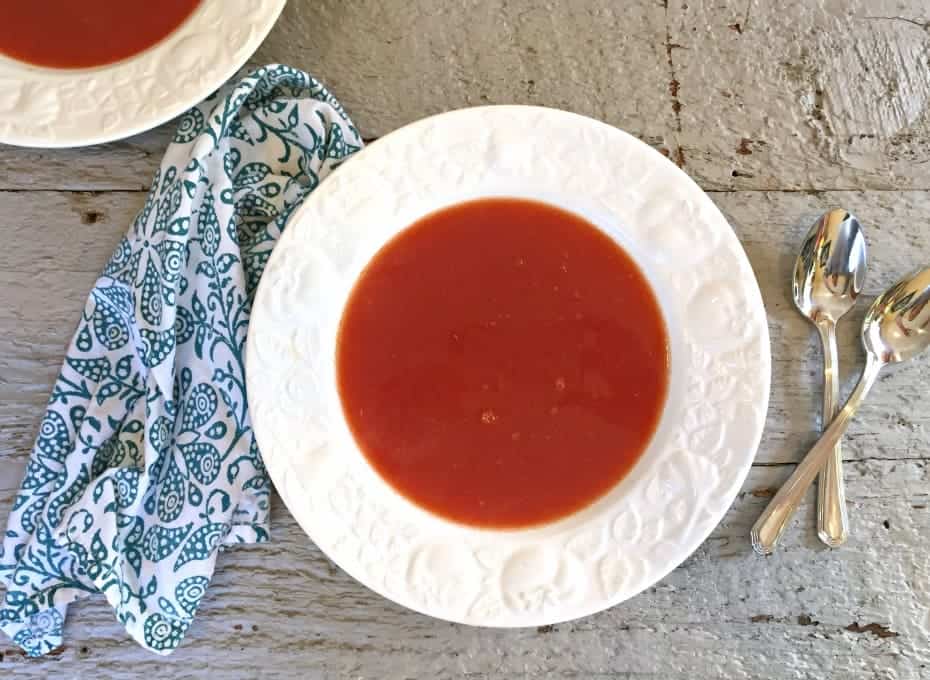 Other Great Soup Recipes:
Creamy Chicken and Wild Rice Soup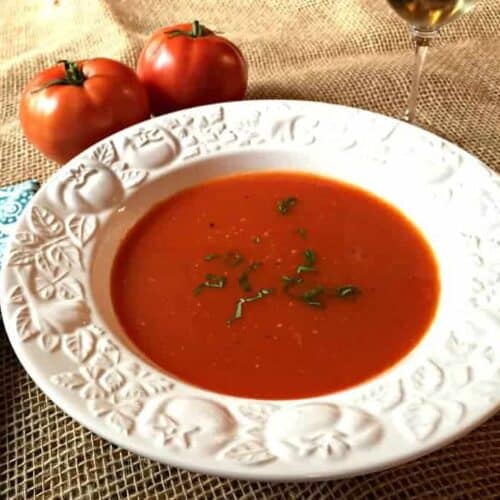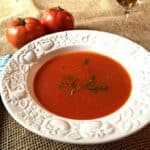 Slow Cooked Tomato Soup
Fresh ingredients and a long slow cooking make this soup spectacular.
Ingredients
5

pounds

fresh tomatoes

4

cups

chopped sweet onions

2

whole

large unpeeled chopped carrots

2-4

cloves

garlic

whole

5

cups

chicken broth

1

teaspoon

salt

1

teaspoon

pepper

1

Tablespoon

sugar

1

Tablespoon

corn starch

4-5

leaves

fresh basil plus extra for garnish

Parmesan cheese for serving

optional
Instructions
Wash, core, and roughly chopped tomatoes

Add tomatoes, onions, carrots, and garlic into a large stock pot.

Heat slowly over low heat.

Stir occasionally

When tomatoes have totally soften and fallen apart, approx. 2 hours, remove from heat and process through a food mill.

Return sauce to pan.

Add chicken broth, salt and pepper and sugar.

Continue cooking for about one hour allowing soup to reduce.

Mix corn starch with one tablespoon water. Add to soup. Bring back to a boil and allow to thicken just slightly.

Just before serving, add basil.

Garnish with additional basil and Parmesan cheese.
Recipe Notes
Soup can be cooled and frozen. Allow to thaw before reheating. Add basil after reheating.
Nutrition Facts
Slow Cooked Tomato Soup
Amount Per Serving
Calories 127
Calories from Fat 9
% Daily Value*
Fat 1g2%
Sodium 1132mg49%
Potassium 1179mg34%
Carbohydrates 27g9%
Protein 5g10%
Vitamin A 3220IU64%
Vitamin C 71mg86%
Calcium 73mg7%
Iron 1.7mg9%
* Percent Daily Values are based on a 2000 calorie diet.
Adapted from Ina Garten
You might also like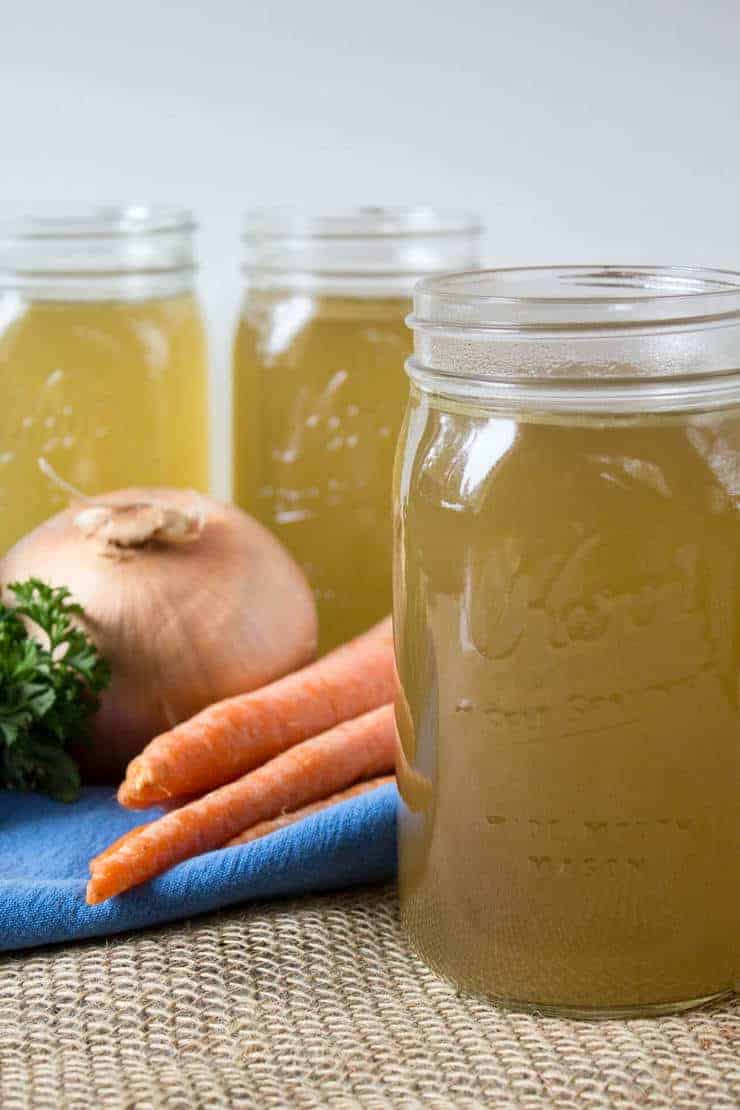 Homemade Chicken Broth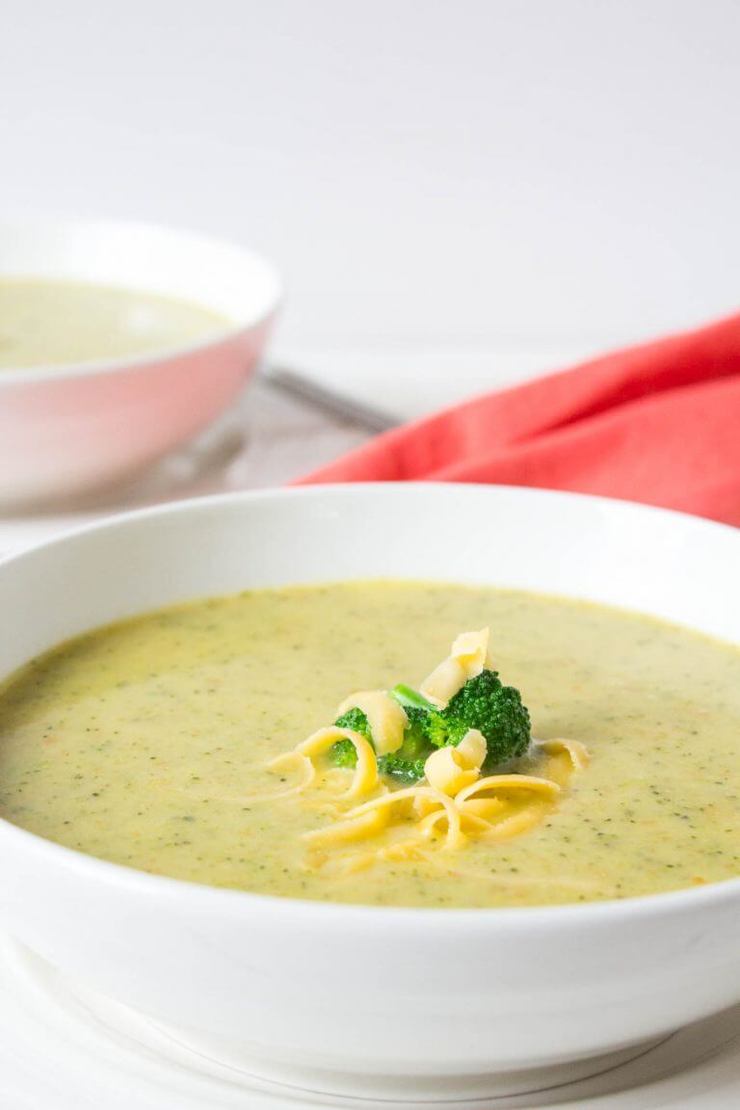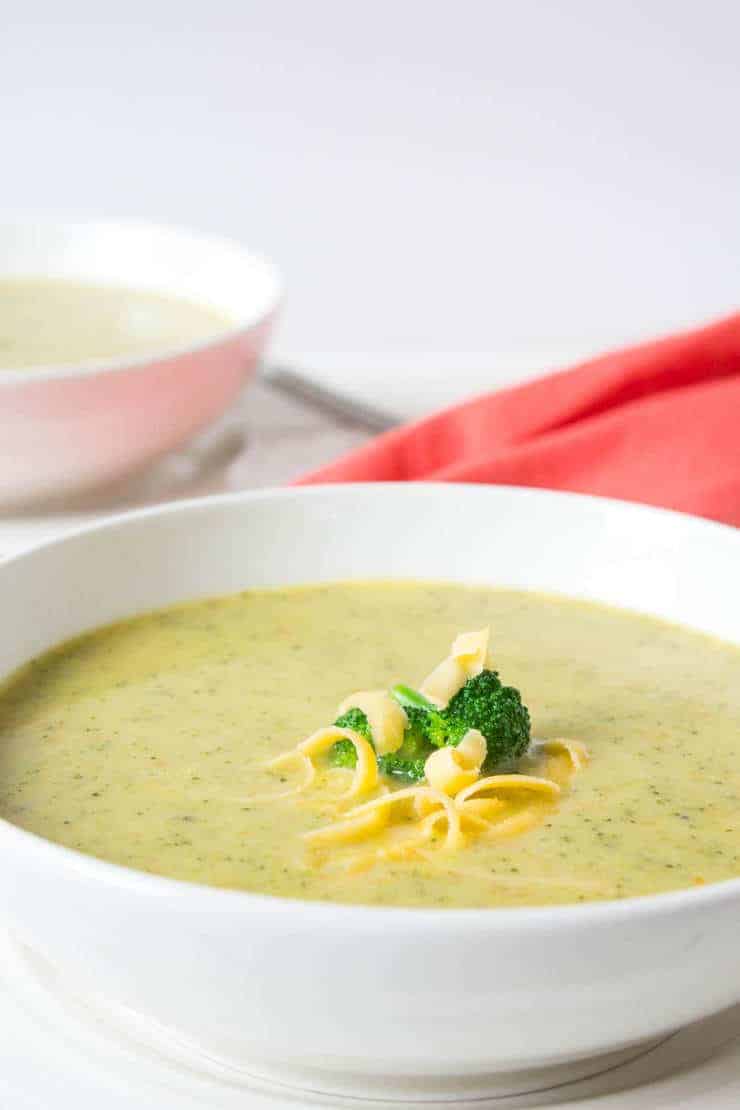 Cheesy Broccoli Soup