Fresh limes add a ton of flavor and tartness to this homemade lime sherbet.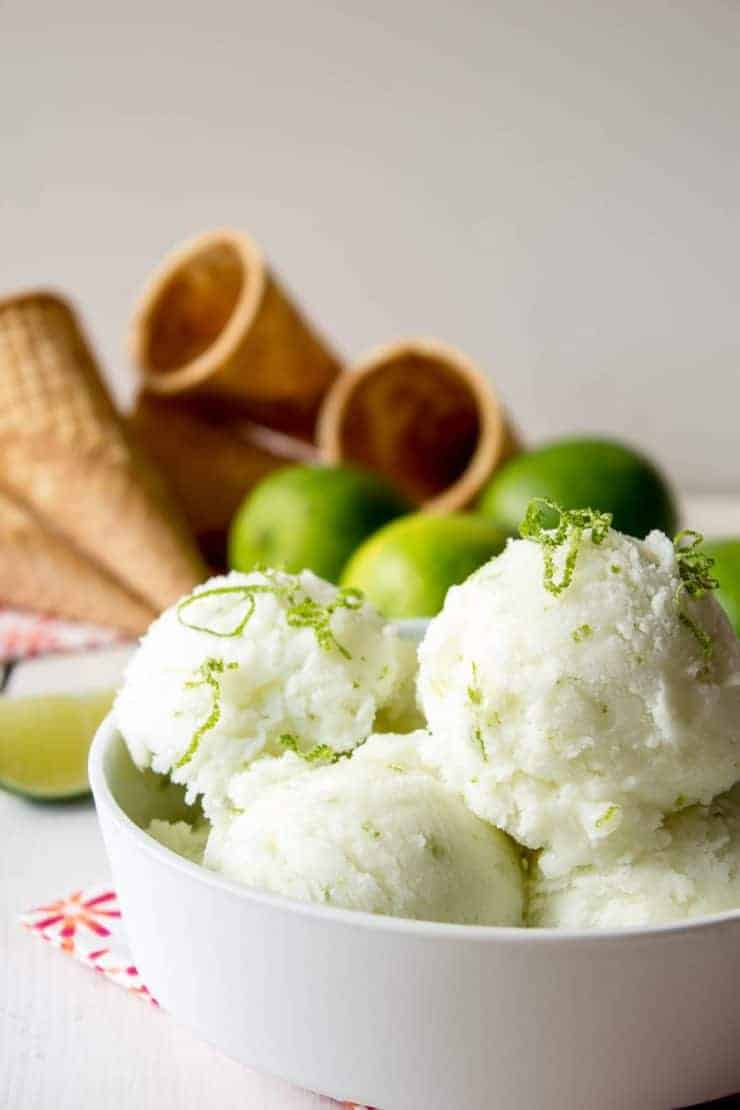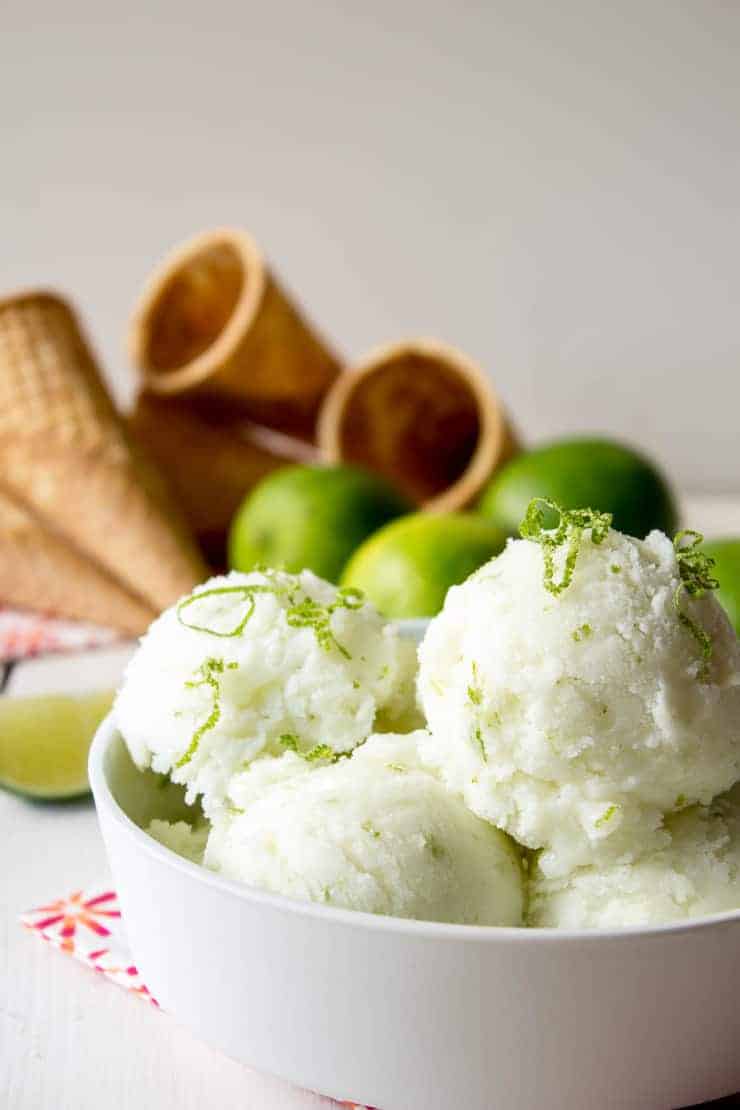 It's summertime and summertime means cool treats! I love eating Popsicles and ice cream and sherbet – lime sherbet and orange sherbet! Anything cool and refreshing usually fits the bill.
I've always loved sherbet, but this is my first time making it. To me sherbet is a cross between ice cream and sorbet. Sherbet uses milk, but no cream or eggs like ice cream. It uses fresh fruit juice, like sorbet.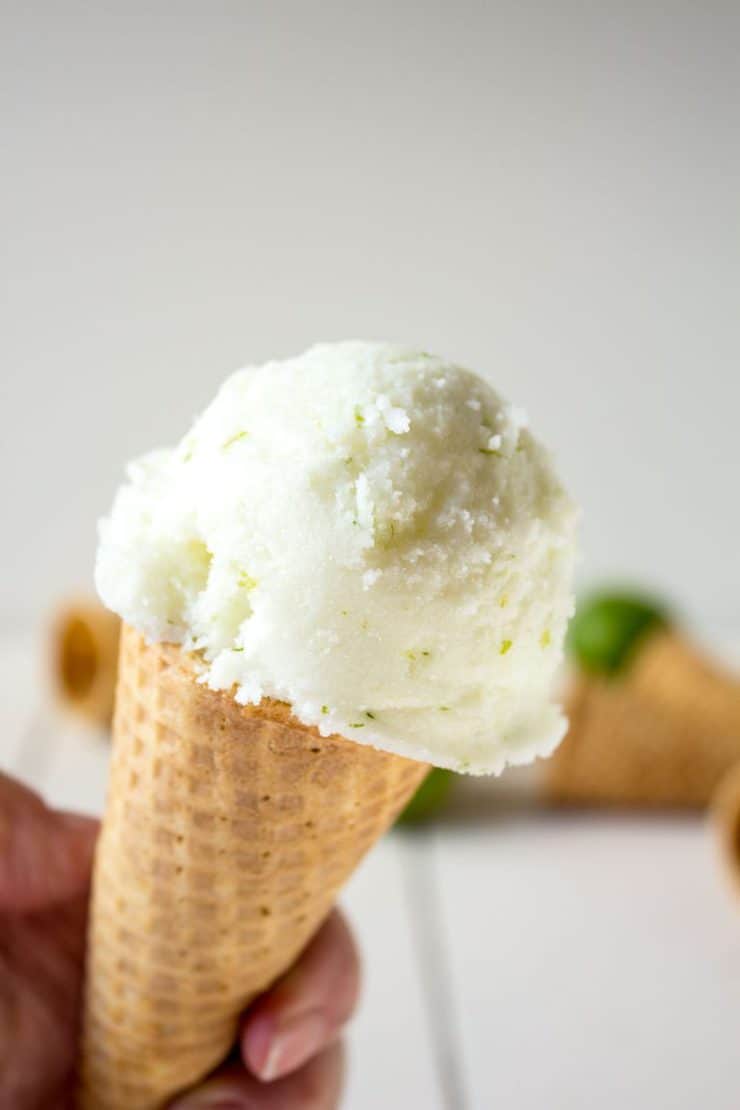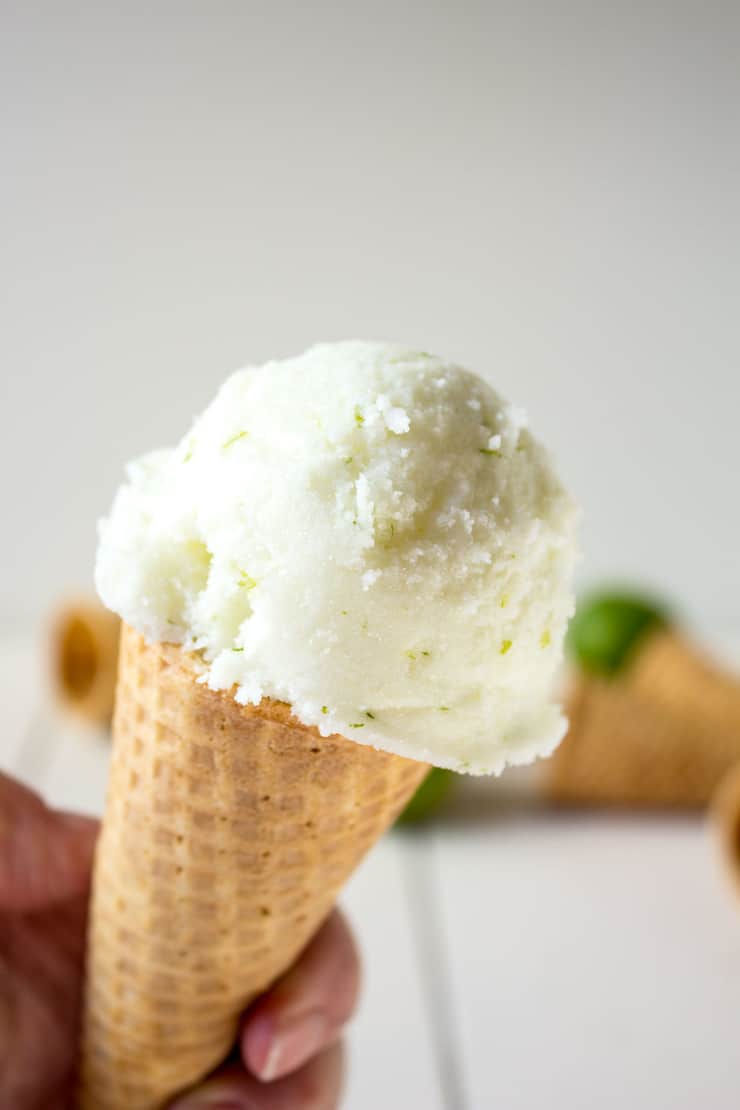 I decided to make lime sherbet because I had a huge surplus of limes that I bought at Costco. I needed to use up all those limes!
Sherbet is actually much easier to make than ice cream. You don't have to make a custard and let it cool before churning. For this recipe you just zest and squeeze the limes, add sugar and milk and then churn. Really, it's that simple.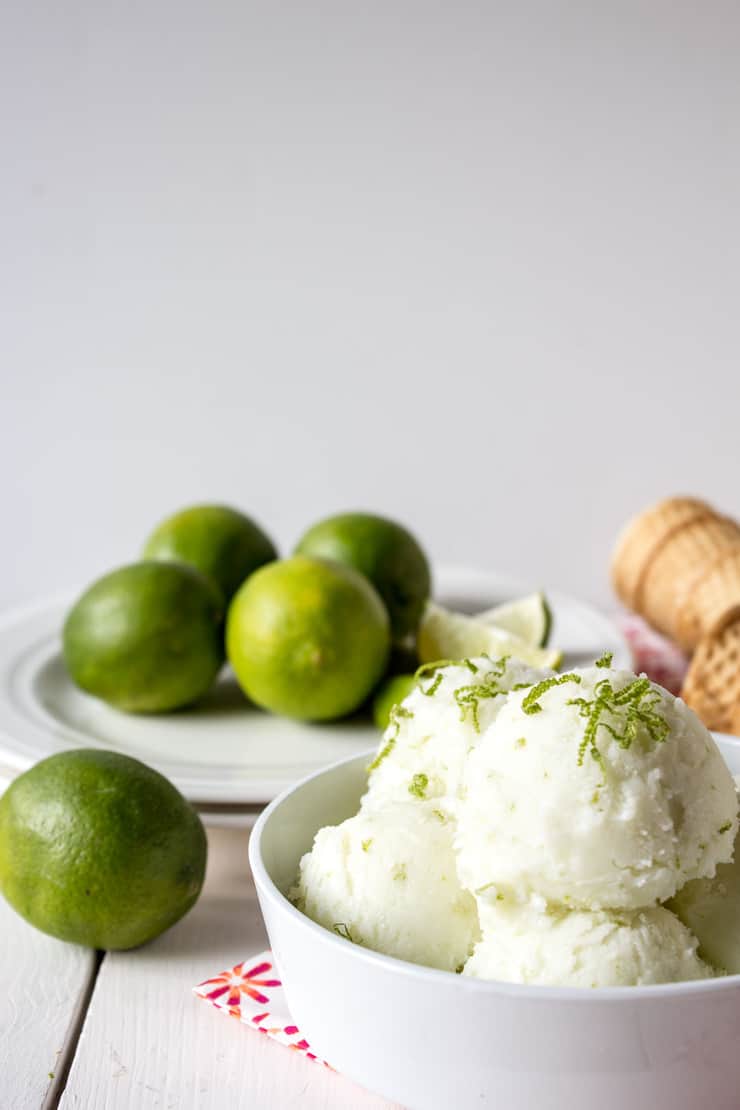 My favorite part of this sherbet is the pure tartness of the limes. You could make this sweeter just by adding more sugar, but I really love it tart! I don't think it's too tart, but one of my boys told me it was tart – which is funny since he loves super sour candy!
The tartness didn't stop him for having seconds though He was actually searching for thirds, but we had already devoured it!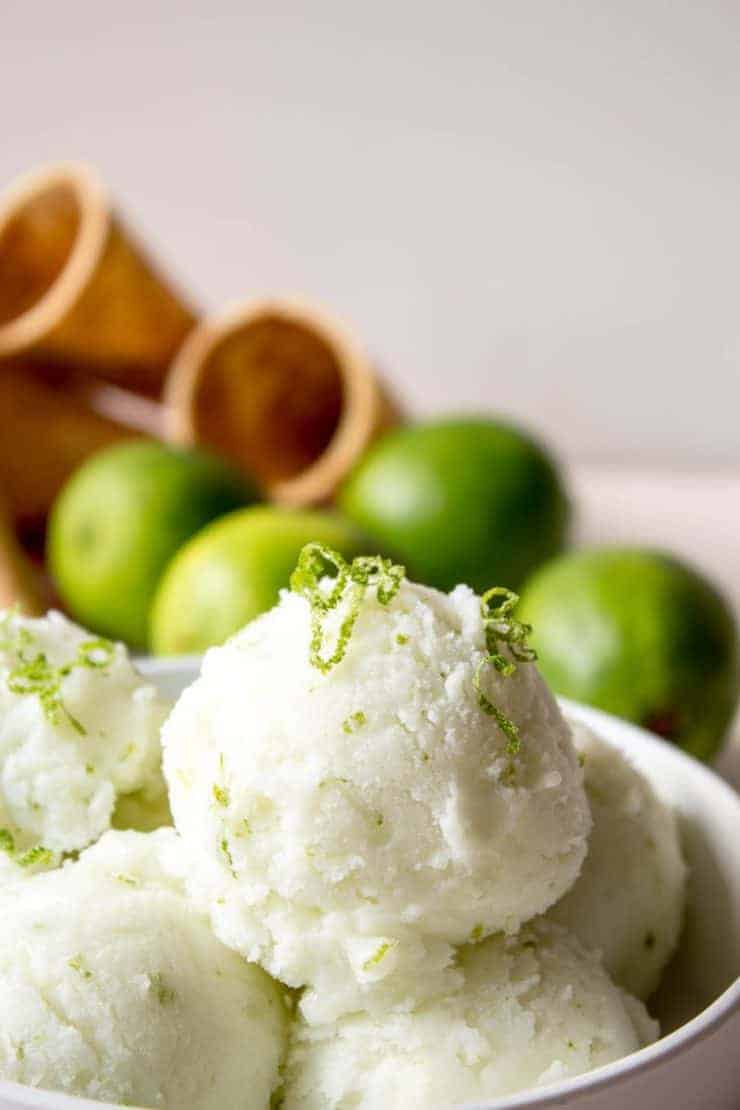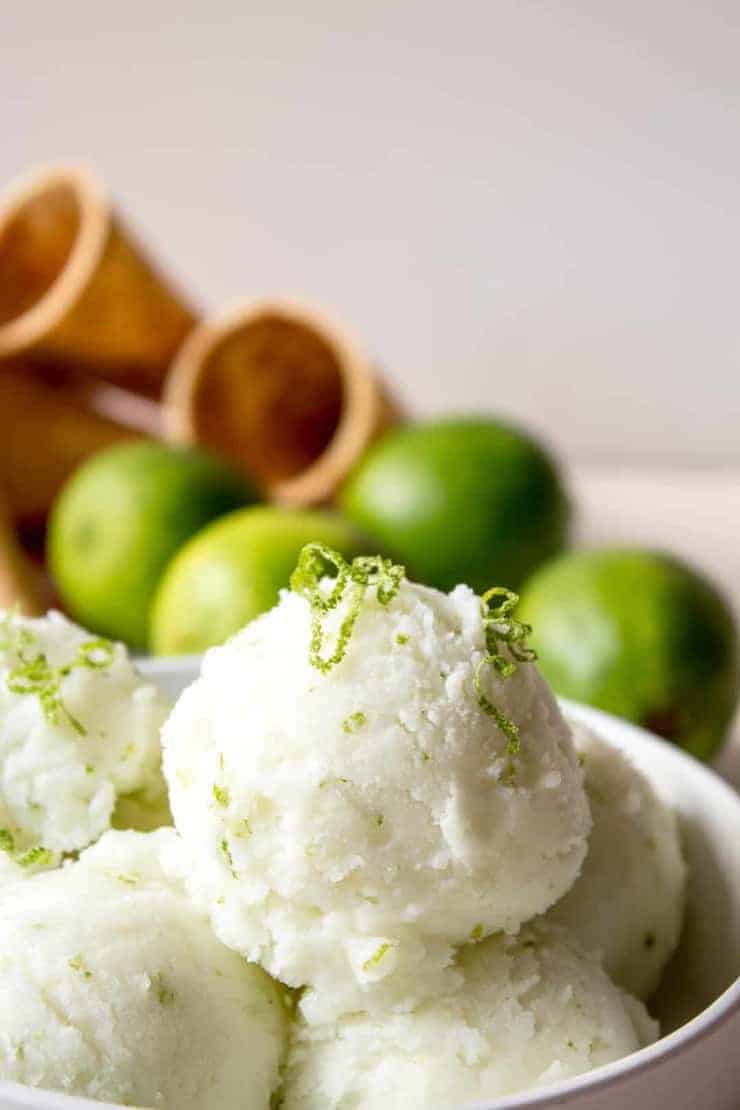 Now that I've made lime sherbet, I'm ready for making other flavors – raspberry, orange, strawberry! Mmmmm….Just imagine the possibilities!
In the meanwhile, I also have some really great ice cream recipes that I make again and again – Peach Ice Cream, Raspberry Swirl Ice Cream and Mint Chocolate Chip!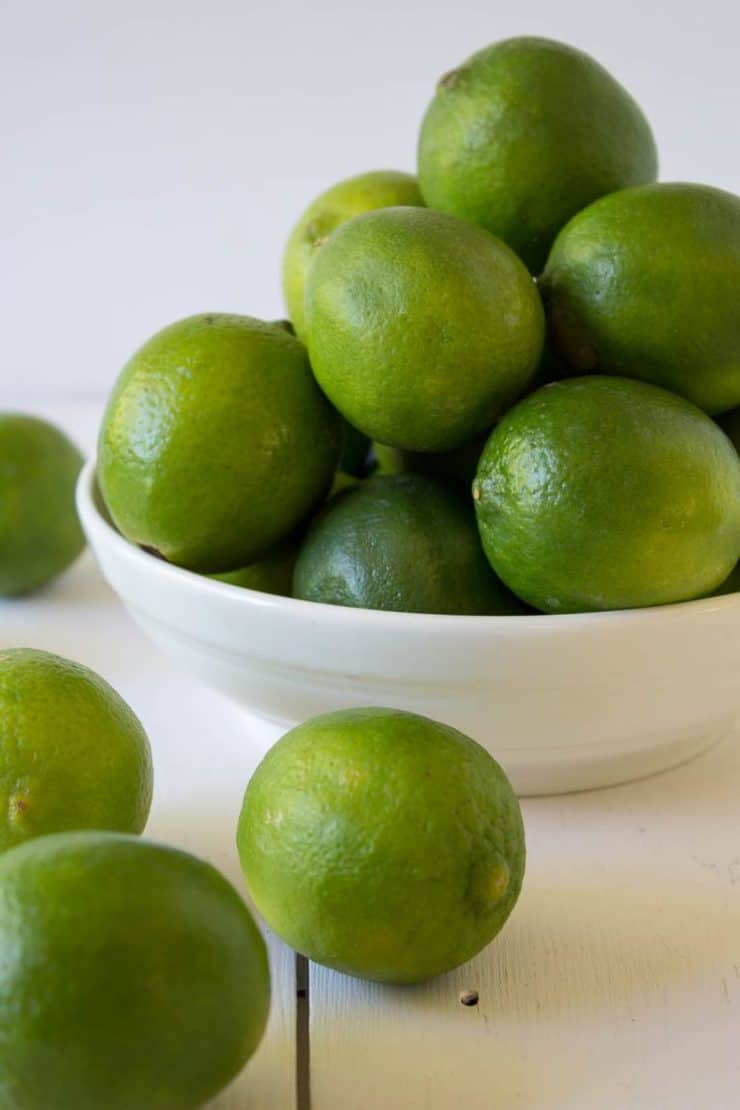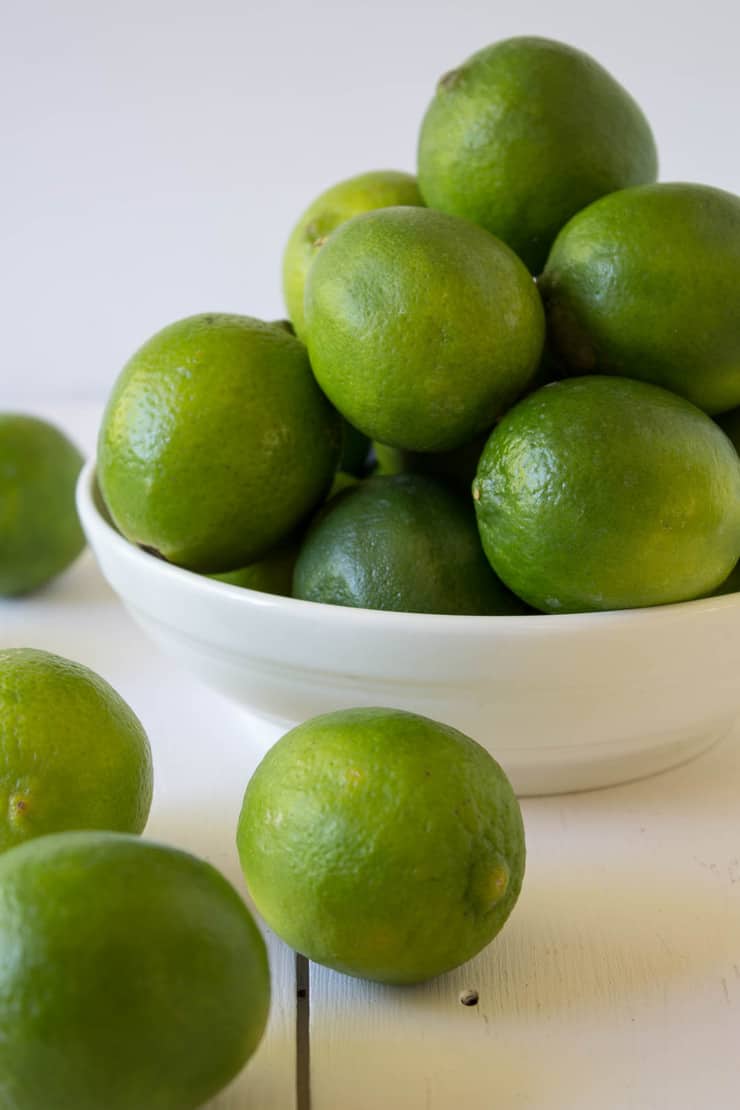 I used an ice cream maker to churn this ice cream. Just one little piece of advice I'd offer – make certain your ice cream mixing bowl is fully frozen prior to churning ice cream. Trust me, your sherbet just won't turn into ice cream unless the bowl is really, really frozen!
The directions for my mixer says to freeze for at least 12 hours. Throw your bowl into the freezer the night before and then you are good to go!
This post contains affiliate links. We receive a commission on purchases made via these links. The price you pay is not affected by using them.
Other Great Frozen Treat Recipes Include: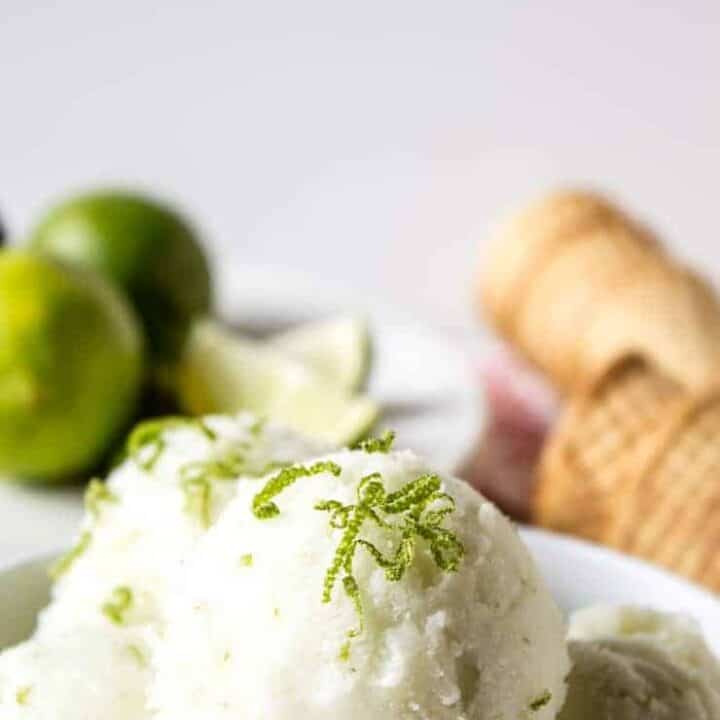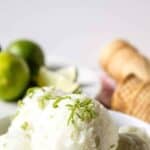 Lime Sherbet
Homemade tart lime sherbet
Keyword:
homemade ice cream, ice cream recipe, lime, lime sherbet, sherbet, sherbet recipe
Ingredients
1

cup

fresh squeezed lime juice

8-10 limes

2

Tablespoons

lime zest

3/4

cup

sugar

3

cups

whole milk
Instructions
Mix lime juice, lime zest and sugar together in a pitcher. Stir until sugar is completely dissolved.

Stir in milk. The mixture will slightly thicken. This is okay!

Add mixture to ice cream mixture. Churn for 20-30 minutes, depending on your mixer.

Remove sherbet from ice cream maker and place into a freezer safe container. Freeze for at least 2 hours prior to serving.

You may need to let sherbet sit at room temperature for 10 minutes prior to scooping if mixture is too hard.
Recipe Notes
Recipe does use an ice cream maker.
Make certain bowl for ice cream maker is completely frozen prior to churning.
Nutrition Facts
Lime Sherbet
Amount Per Serving
Calories 181
Calories from Fat 27
% Daily Value*
Total Fat 3g 5%
Cholesterol 12mg 4%
Sodium 53mg 2%
Potassium 208mg 6%
Total Carbohydrates 34g 11%
Protein 4g 8%
* Percent Daily Values are based on a 2000 calorie diet.
Other Great Frozen Treats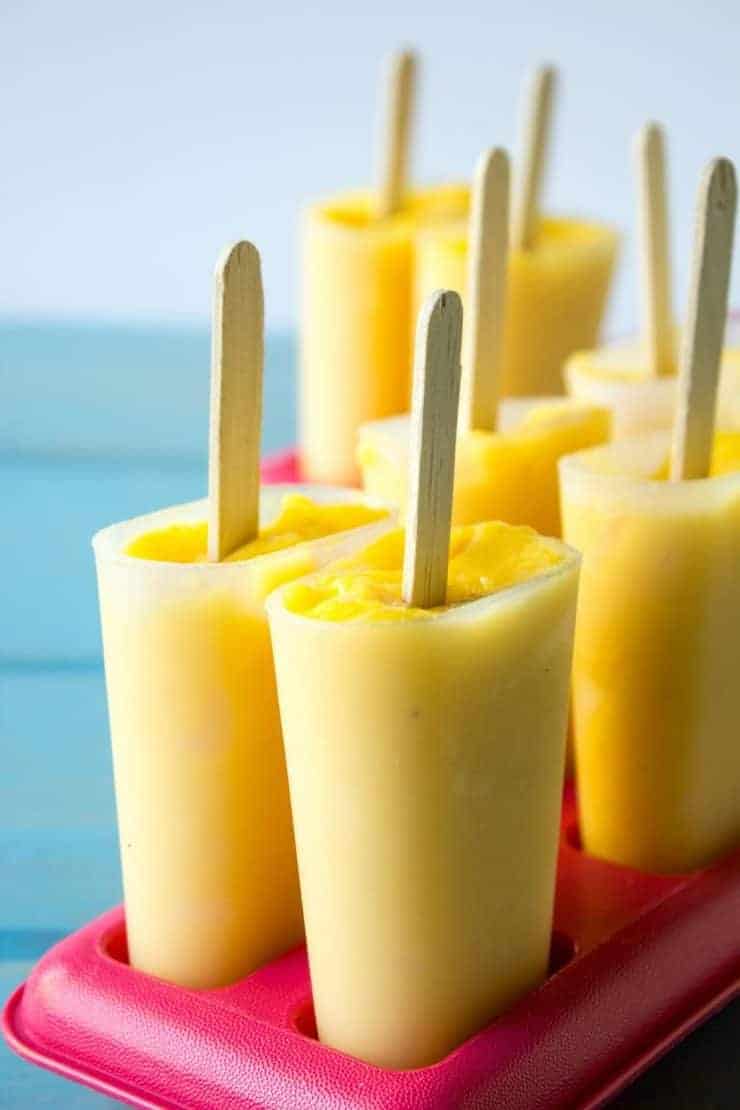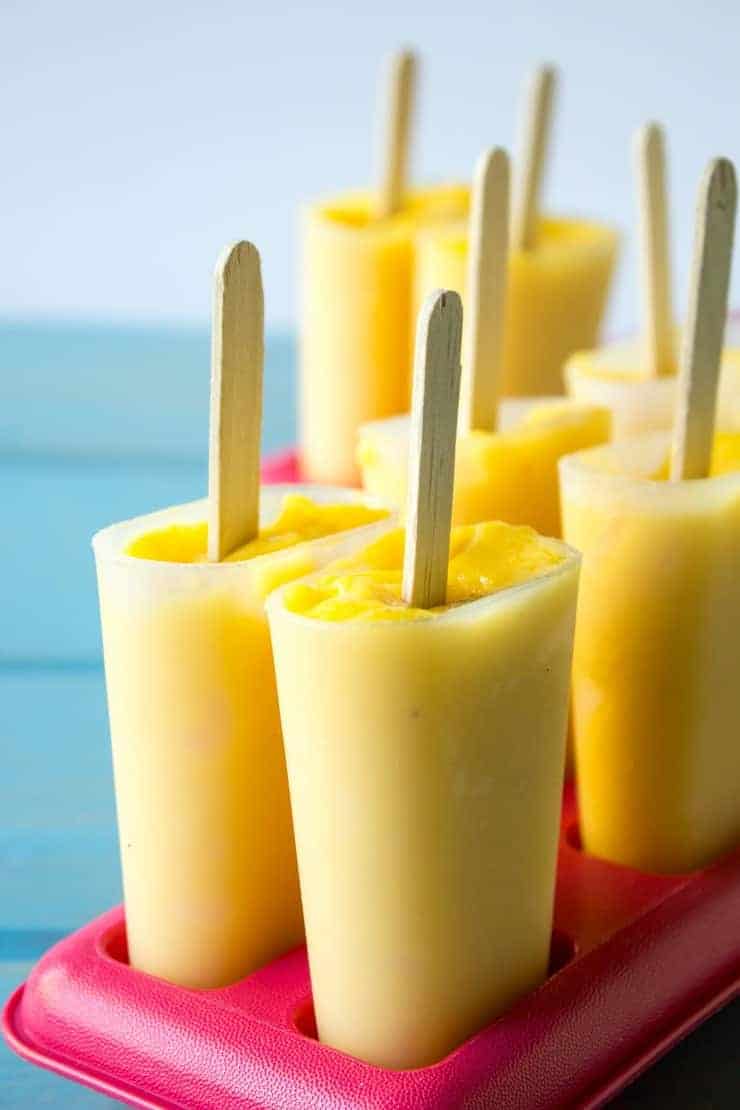 Mango Peach Popsicles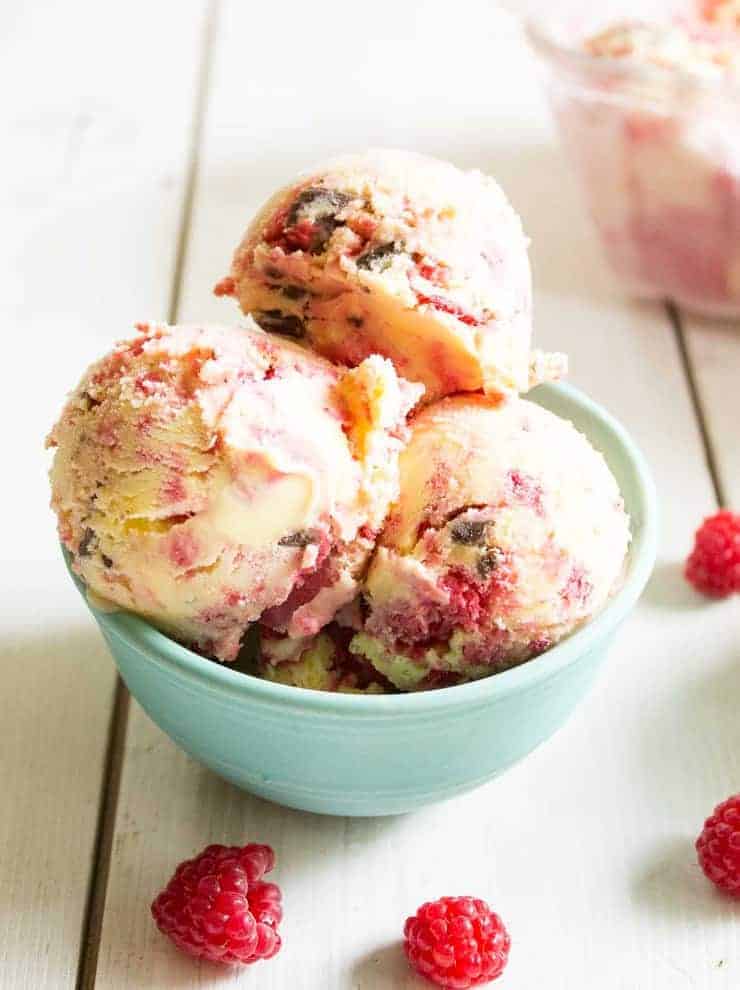 Raspberry Swirl and Chocolate Chunk Ice Cream