Fun and healthy Halloween treat - Halloween Apple Teeth
Every Halloween we go to my sister-in-law's house for trick-or-treating. We live out in the country with the nearest neighbor being ½ mile away. No chance of my kids getting a stash of candy at our place. Nope, we head into town where we can walk down the sidewalks and go door to door. It has become a tradition.
We always have dinner at my sister-in-law's house before we head out to fill our bags... I mean- the kids' bags ( I don't actually eat any of the candy! Ha!)
Our goal is to try to get as much healthy food into our kids before they go out into sugar land. The kids loved them and they gobbled up this healthy treat!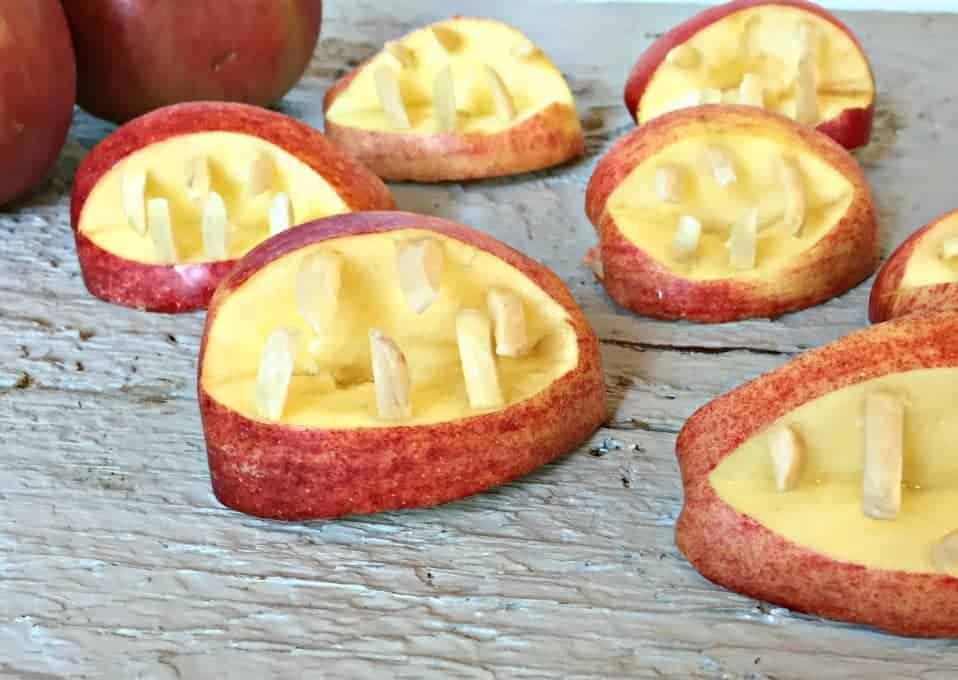 These mouths may look scary, but at least the ingredients are far from scary...just apples and slivered almonds. You could also use lemon juice if you make these ahead of time or if your apples brown quickly.
See...I told you these were the perfect snack or appetizer. Okay, so maybe I didn't say that, but I was thinking it!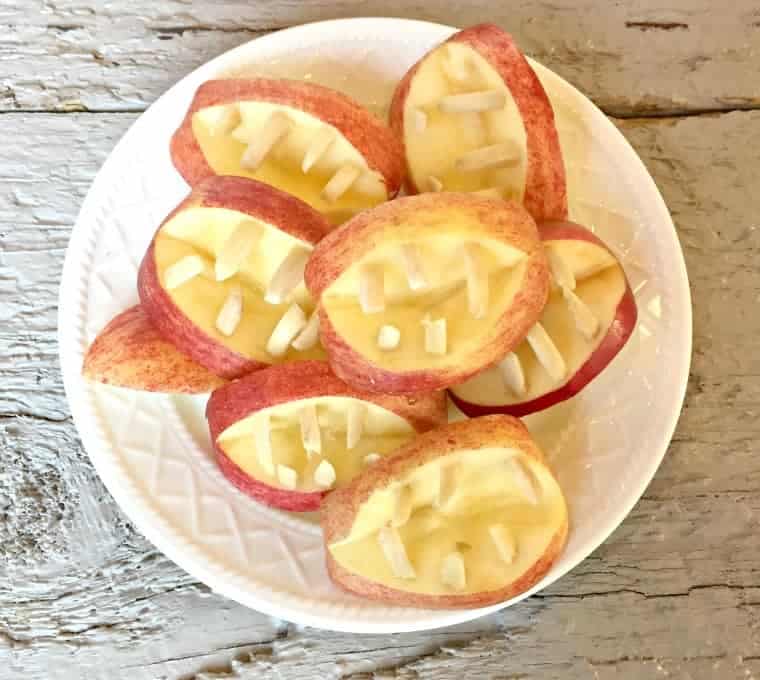 Go ahead...serve up some Halloween Apple Teeth for your little goblins!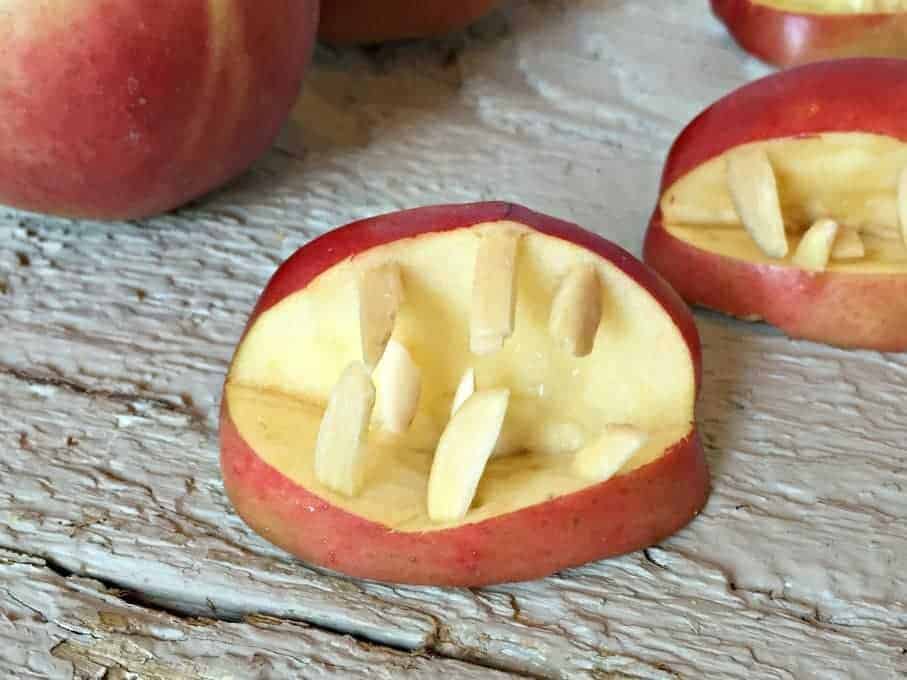 More fun Halloween Ideas
Or check out this collection of Top Halloween Recipes!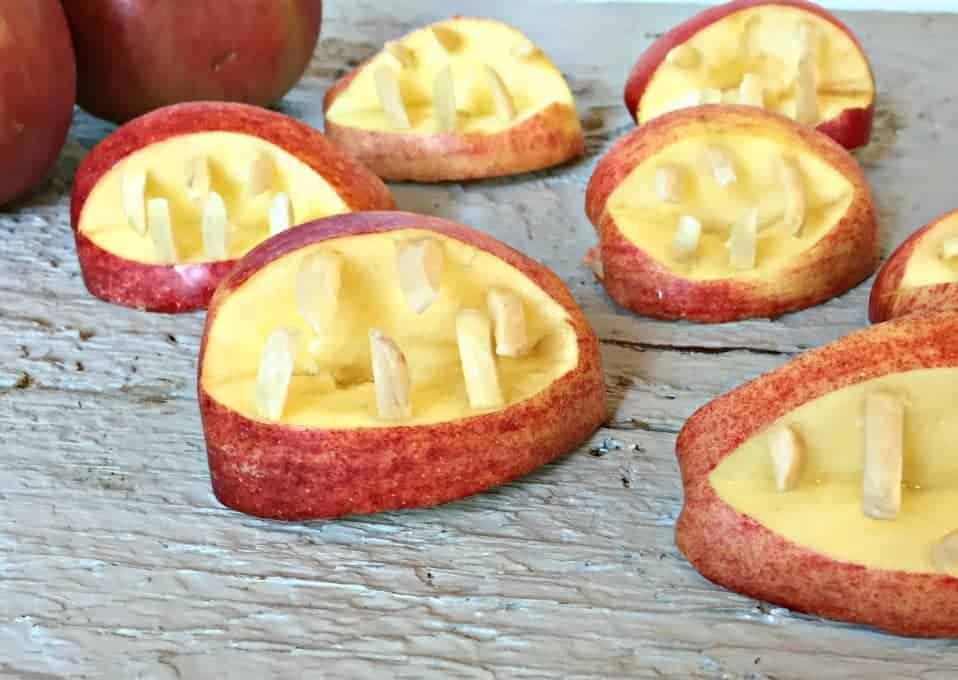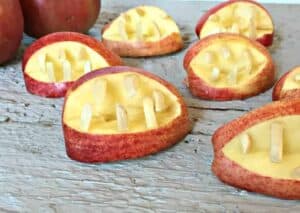 Halloween Apple Teeth
A perfectly spooky, yet healthy Halloween appetizer!
Ingredients
4

whole

apples

2

Tablespoons

slivered almonds

lemon juice

(optional)
Instructions
Quarter and core each apple

With a small pairing knife, cut out the mouth shape.

Rub with lemon juice, if desired

Place the almonds in the mouth opening to form teeth.
Nutrition
Calories:
14
kcal
Fat:
1
g
Potassium:
17
mg
Calcium:
7
mg
Iron:
0.1
mg
Recipe and idea from All Recipes