Brined and smoked kokanee is a delicious way to use and preserve your catch! A light wood smoke adds delicious flavor to this fish.
It's time to get fishing and then get smoking!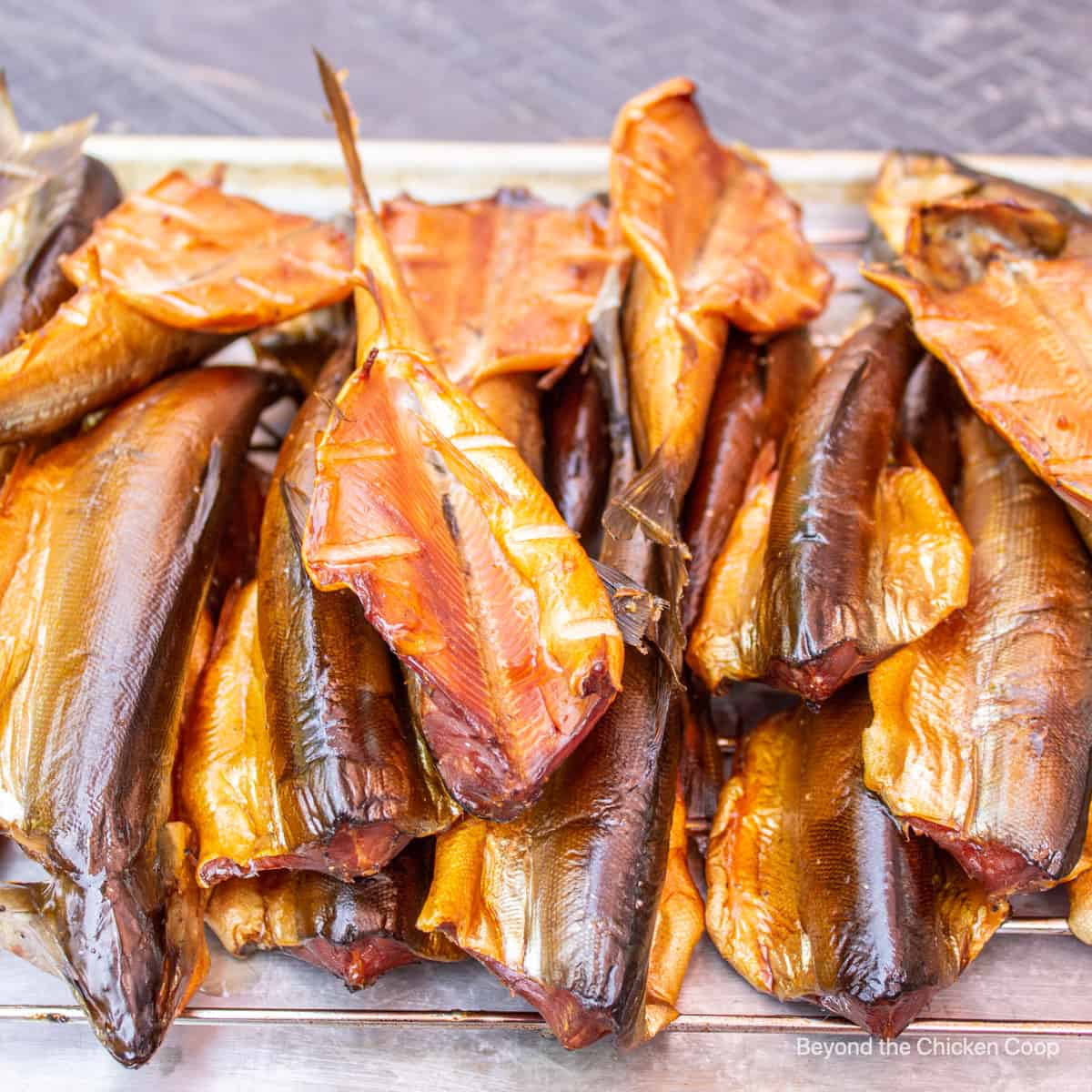 Why make this recipe
If you love to fish, then you probably (or hopefully) have an abundance of fish to use. This smoked fish recipe is for kokanee, but it also works for trout or other small fish.
Kokanee is a landlocked sockeye salmon that can be found in the inland northwest and a few other freshwater lakes. We fish for kokanee quite often and our daily limit is 15 per person per day.
Kokanee are a smaller fish. Most of our kokanee right now are 8-12 inches in length. We do also catch the occasional rainbow trout when fishing for kokanee too. When that happens, we just add it to the batch and smoke it too.
One of our favorite ways to use kokanee is smoking it! This recipe is easy to make and really enhances the natural flavors of the kokanee. We love to eat the smoked fish as an appetizer and add it to this smoked salmon dip.
Smoked salmon is also perfect for adding to smoked salmon pasta.
Fresh or frozen
Use fresh or frozen fish in this recipe. We often freeze our catch when we return home and then when we are ready to make a batch, we pull it out of the freezer and let it thaw. Then we brine and smoke it.
Using frozen allows us to accumulate enough fish to make a batch and allows us to smoke when we have the time. We usually smoke between 30-45 fish at time.
Key ingredients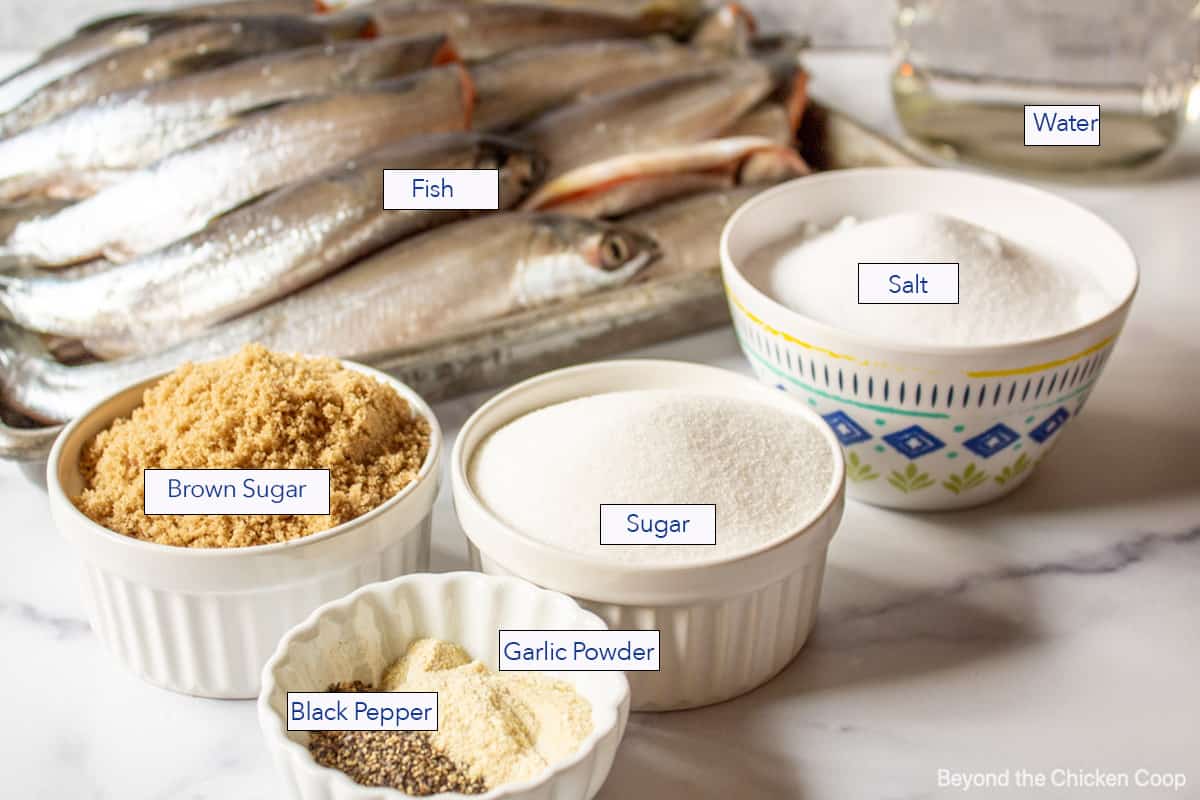 Fish - we use kokanee or trout
Sugar - granulated sugar and brown sugar
Salt - use pickling salt or kosher salt. Those salts do not contain iodine or any anticaking agents
Garlic powder
Water - we use water from our well. If you have strong tasting tap water, use filtered water.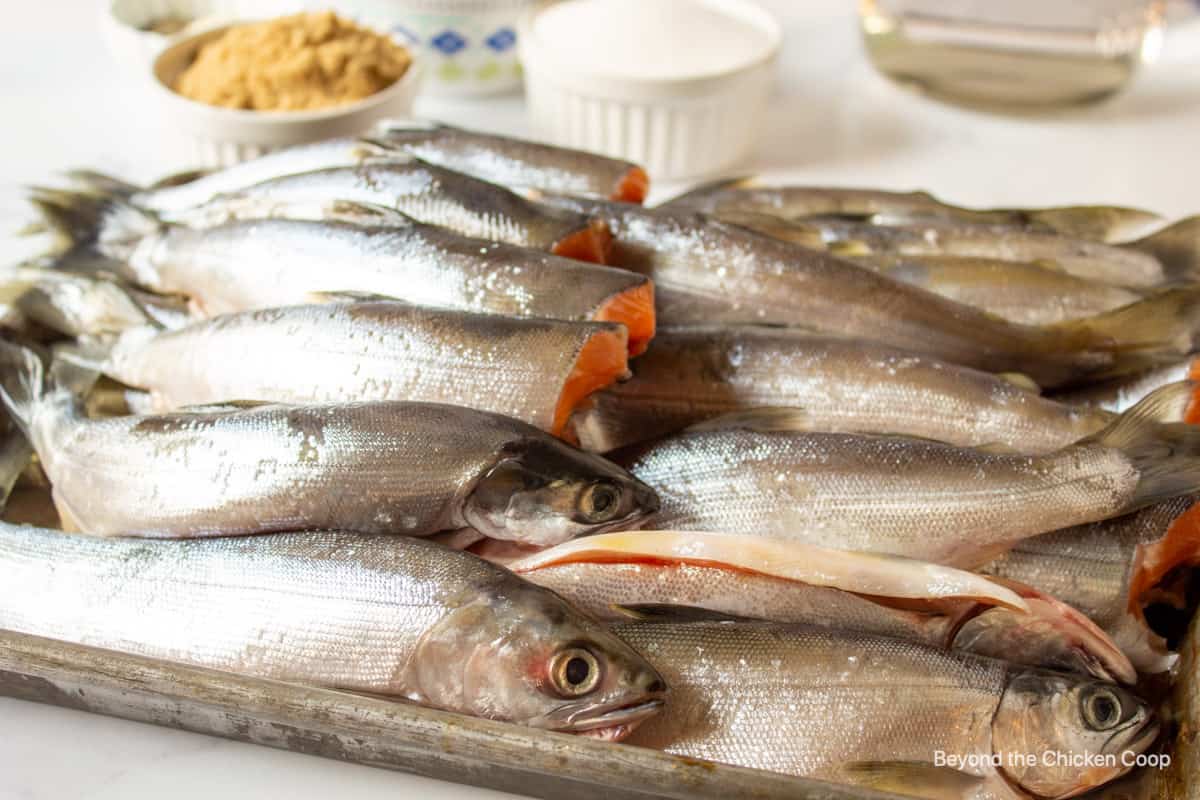 Preparing the fish
Good preparation for smoked fish begins right after you catch the fish.
Keep the freshly caught fish in a cooler with ice or in a live well
Clean your fish shortly after catching. Make certain you remove all entrails and the cavity is well rinse. Make certain cleaned fish stays very cold!
Remove the head or leave it on, the choice is yours. We tend to leave our heads on until after the fish is smoked. However, we often fish with friends who like to remove the heads while cleaning the fish. Either way is fine. You will see we have both ways used in this recipe.
Use fresh fish within 1-2 days of catching or freeze fish in an airtight zip top freezer bag right away
Keep fish chilled at all times
If using frozen fish, allow fish to fully thaw before preparing to smoke
Rinse fish one final time before adding to brine. This just double checks to make certain nothing was overlooked in the cleaning process
Making the brine
Mix water in a large container along with brown sugar, granulated sugar, salt, garlic powder and ground black pepper
Stir until salt and sugar are dissolved
Add fish and refrigerate for 12 hours
If you don't have a large container, the fish can be placed in zip top bags and the brine poured over the fish
Stir the fish or rotate the bags at least once to make certain all fish has been in contact with the brine.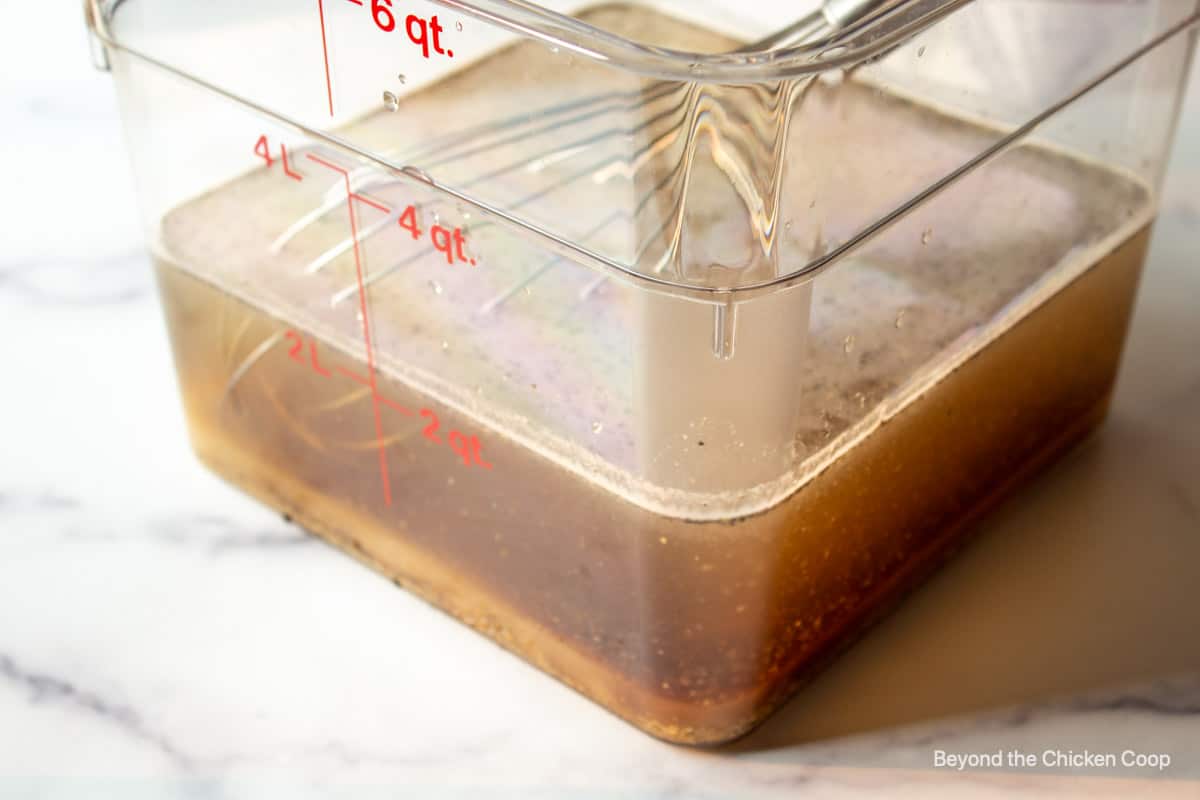 Smoke the fish
Rinse each fish individually to remove excess brine
Place fish on a baking sheet and allow water to drain off fish
Place fish belly side down on a smoking rack. Make certain rack has been sprayed with a nonstick spray prior to adding fish
Spread cavity of fish apart so the inside of the fish is open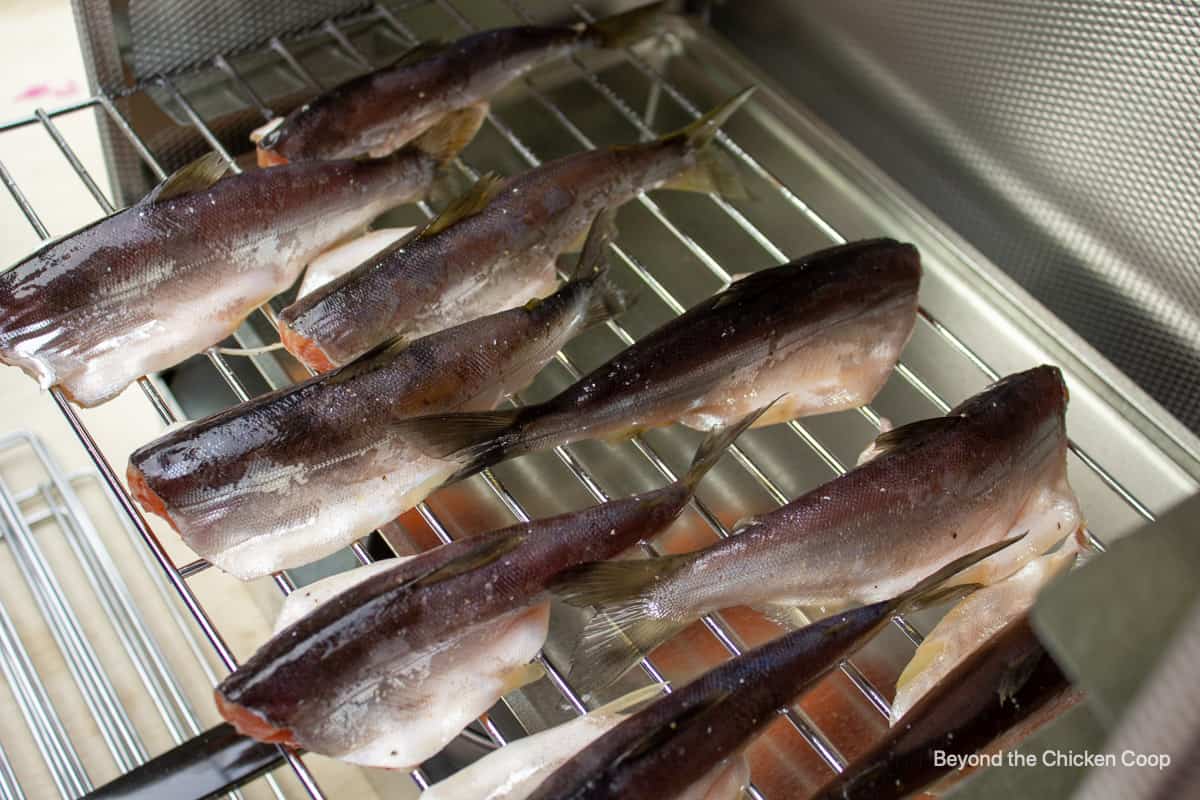 Turn on heat on smoker and let heat for one hour to help dry the fish. Many electric smokers only have one setting, but if you have a temperature control setting, set to 160°.
After one hour, add one pan of wood chips. Use apple wood chips or alder chips.
Keep smoking until smoke dissipates (45 minutes - 1 hour)
Empty smoke pan and refill with another pan of chips and smoke again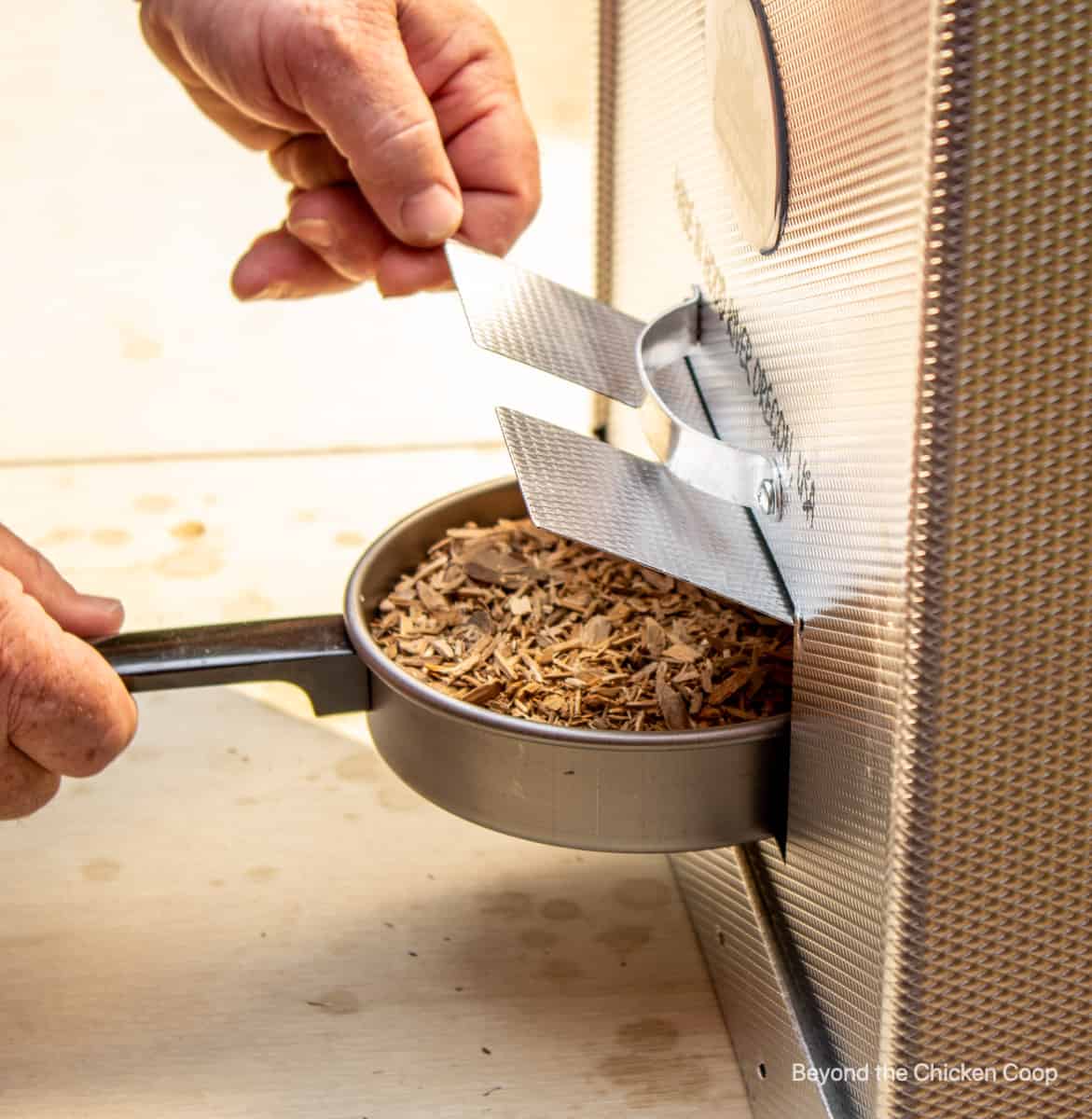 Recipe tips
Use fish that has been cleaned and stored properly
Be certain rinse your fish well after brining otherwise your fish will be way too salty
For this recipe, we used a Big Chief Smoker. However, almost any type of smoker will work. When doing larger batches, we will often use a homemade smoker that will hold up to 100 fish. The process is the same.
If your smoker is too hot, place a tray of water or even ice cubes in a tray in the bottom. You don't want your smoker going over 200°
Use 2-3 pans of smoke - if you like a heavier smoke, use 3 pans!
Actual smoking time will vary depending on your smoker, the size of your fish and the external temperature and humidity
Internal temperature of fish should reach 145°
Allow fish to cool and then refrigerate or freeze
Recipe Faqs
How long will smoked fish last?
Refrigerated fish will last up to 5 days. Frozen fish will last up to one year if frozen in a vacuum seal bag. The vacuum seal bag will help prevent the fish from drying out.

You can freeze the fish whole with the skin and bones or freeze just the smoked meat. For ease, freeze in portions that you will use.

Smoked fish can also be canned using a pressure canner. Canning Smoked Fish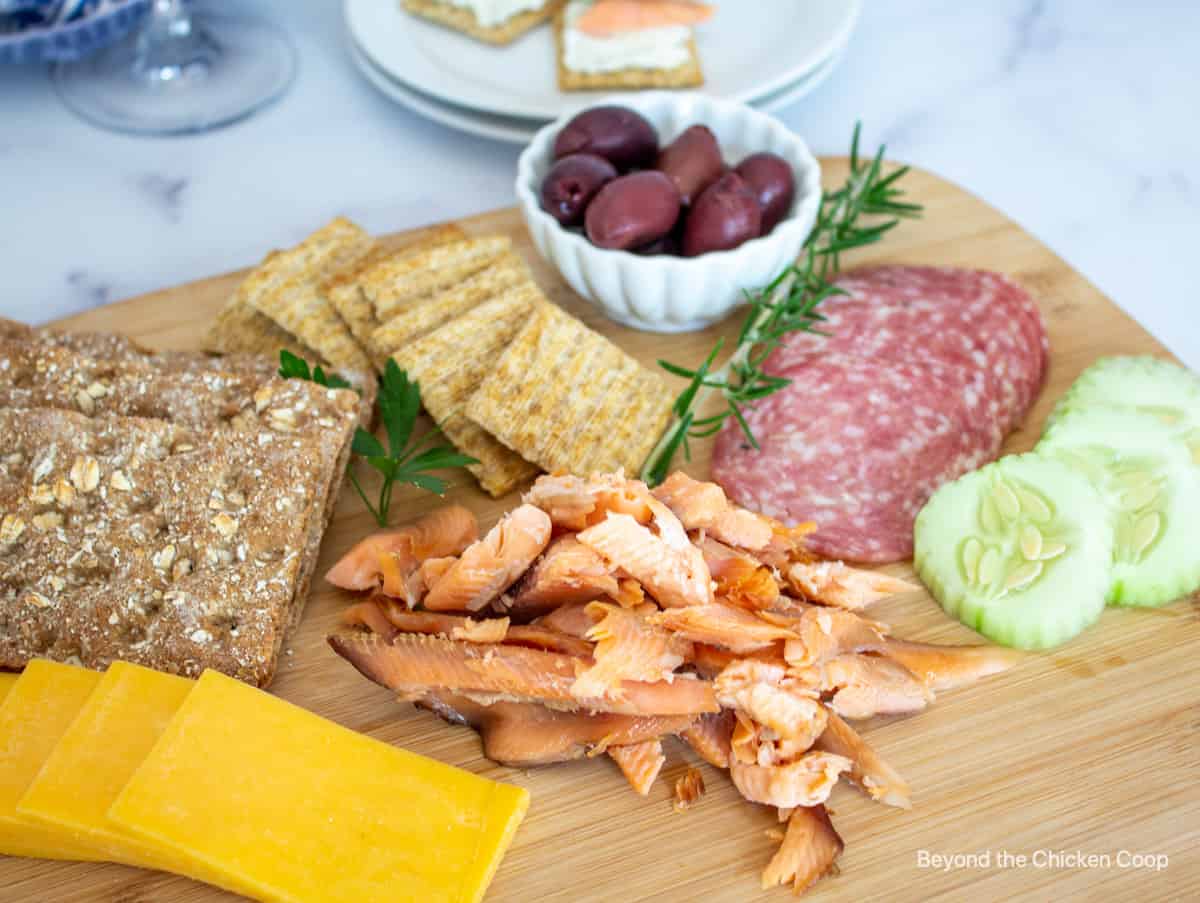 If you make this recipe, I'd love to hear about it! Leave a comment below and snap a picture and tag me on Instagram @beyondthechickencoop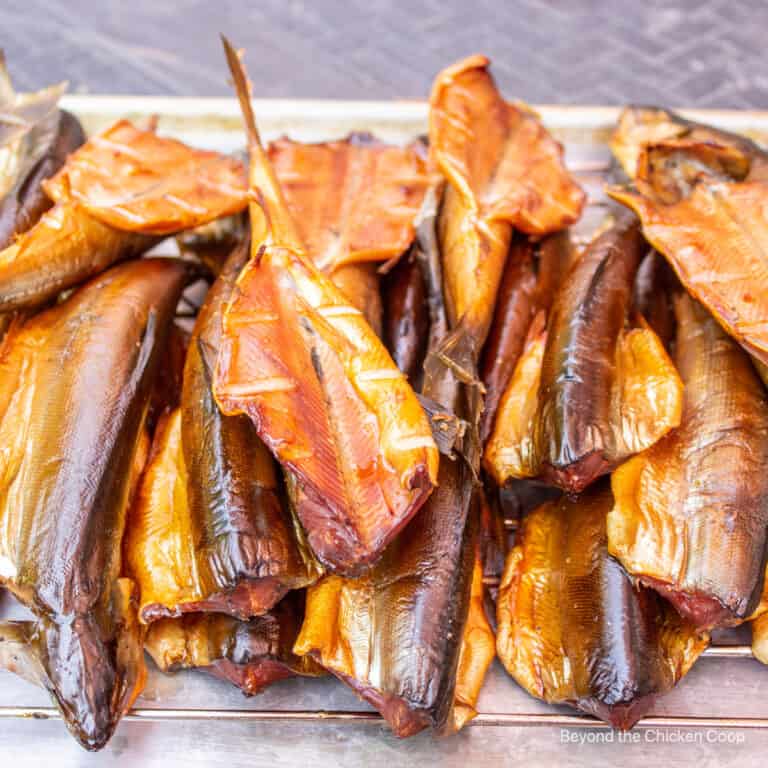 Smoked Kokanee
Brined and smoked fish using kokanee, trout or other small fish.
Ingredients
30

kokanee fish

3

quarts

water

1

cup

sugar

1

cup

brown sugar

1

cup

canning salt

(no iodine )

1

tablespoon

garlic powder

1

tablespoon

black pepper
Instructions
Brine
Combine water, sugars, salt, garlic powder and pepper in a large container. Mix until the sugar and salt have dissolved.

3 quarts water,

1 cup sugar,

1 cup brown sugar,

1 cup canning salt,

1 tablespoon garlic powder,

1 tablespoon black pepper

Add fish. Cover and refrigerate for 12 hours. If you don't have a large enough container, divide fish and brine into two large zip top bags. Stir the fish or rotate bags at least once during the 12 hours to make certain all the fish is covered with the brine.

Remove fish from brine and rinse each fish well with fresh water. Discard brine.
Smoking
Spray smoking racks with a nonstick spray

Place each fish on the rack bellyside down. Make certain the belly is spread apart so the cavity of the fish is open.

Heat smoker to 160° for one hour. Do not use any smoke during this time, just a plain dry heat.

Add one pan of wood chips to the bottom of your smoker. Continue smoking until all smoke dissipates. Remove pan of wood chips and discard. Refill pan and smoke. You may need to add a 3rd pan if fish hasn't reached temperature.

Continue cooking until internal temperature of fish reaches 145°

Remove fish from smoker and allow to cool before refrigerating or freezing
Notes
Use fish that has been cleaned and stored properly
Be certain rinse your fish well after brining otherwise your fish will be way too salty
For this recipe, we used a Big Chief Smoker. However, almost any type of smoker will work. When doing larger batches, we will often use a homemade smoker that will hold up to 100 fish. The process is the same.
If your smoker is too hot, place a tray of water or even ice cubes in a tray in the bottom. You don't want your smoker going over 200°
Use 2-3 pans of smoke - if you like a heavier smoke, use 3 pans!
Actual smoking time will vary depending on your smoker, the size of your fish and the external temperature and humidity
Internal temperature of fish should reach 145°
Allow fish to cool and then refrigerate or freeze
Nutrition
Serving:
1
fish
Calories:
170
kcal
Carbohydrates:
1
g
Protein:
39
g
Fat:
10
g
Saturated Fat:
1
g
Polyunsaturated Fat:
1
g
Monounsaturated Fat:
1
g
Cholesterol:
98
mg
Sodium:
280
mg
Potassium:
632
mg
Sugar:
1
g
Calcium:
4
mg
Iron:
1
mg