Multigrain Bread made with whole wheat flour, sunflower seeds and cracked wheat.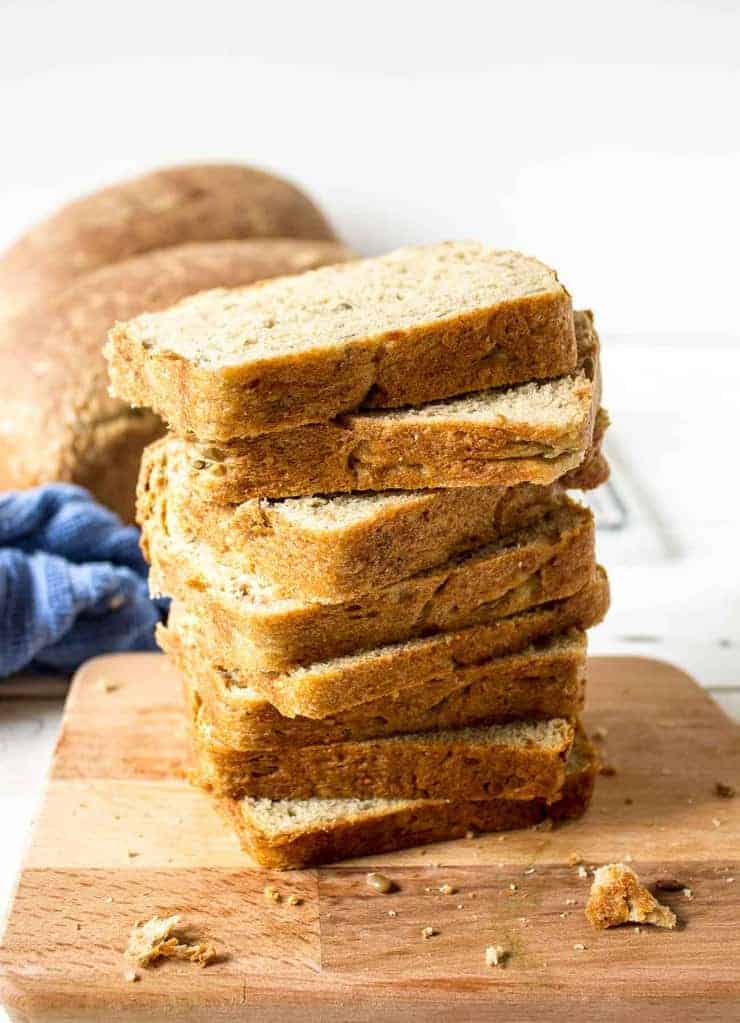 Today my boys turn 14! For their birthday I made them a loaf of bread! Okay....not really! That would never fly with them. Birthdays are for special dinners, cake, friends and family, and in their case, soccer....not a loaf of bread.
If it was my birthday, I'd love a homemade loaf of bread. But it isn't my birthday....don't worry, the boys are getting the full birthday treatment today.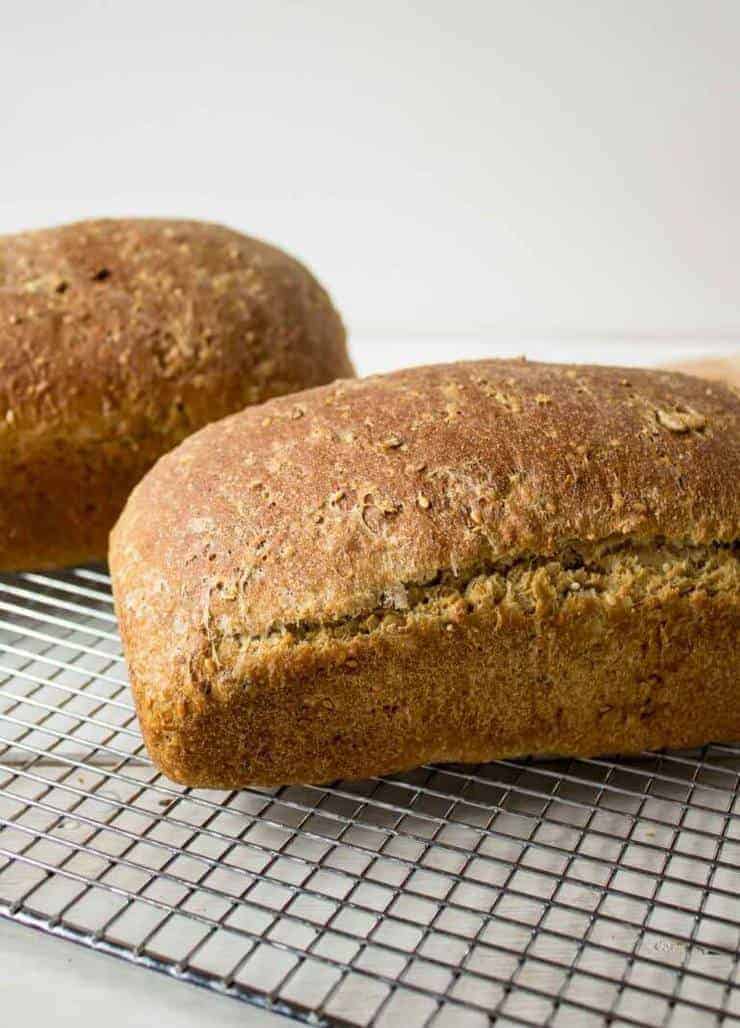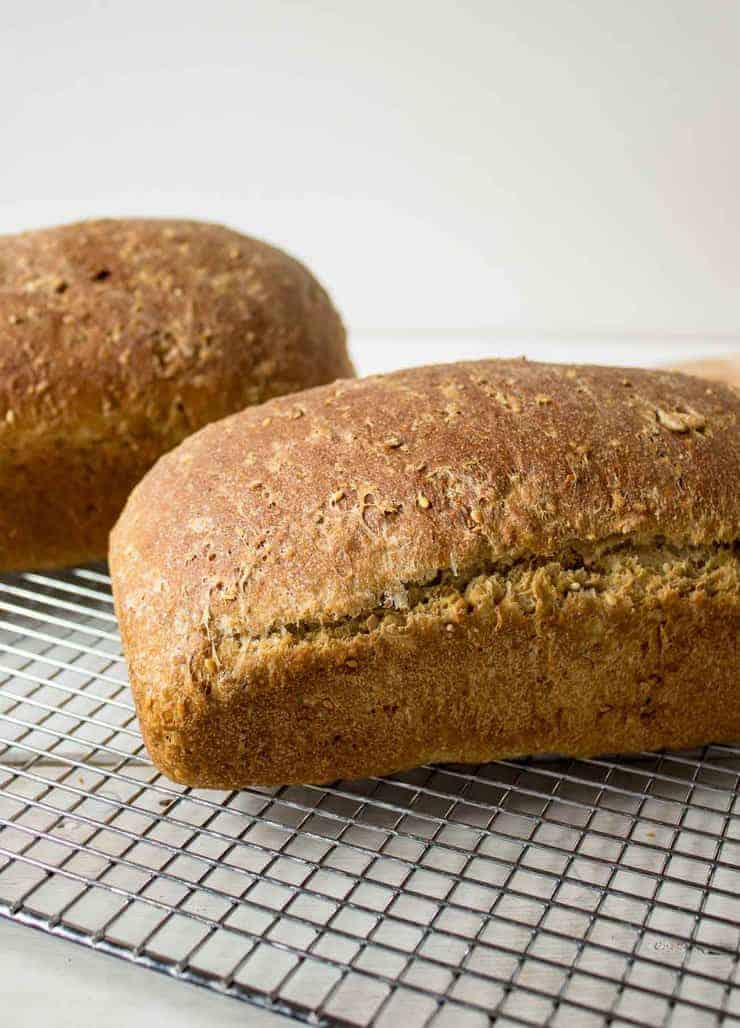 I've been playing with this recipe for a few weeks. My first batch made three loaves. I decided to tweak the recipe. I often make four loaves at a time, but most people prefer two loaves. How many people have more than two loaf pans?
I also added more honey and more salt to the original batch. It needed just a bit more and now I think I've made a most delicious loaf of bread.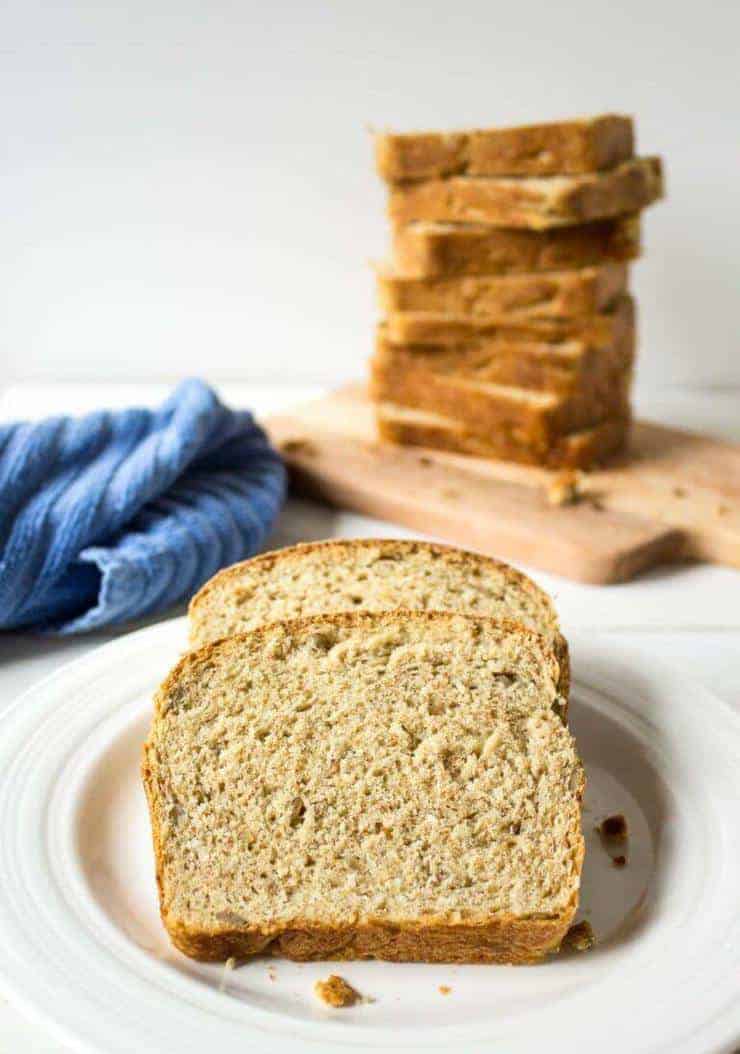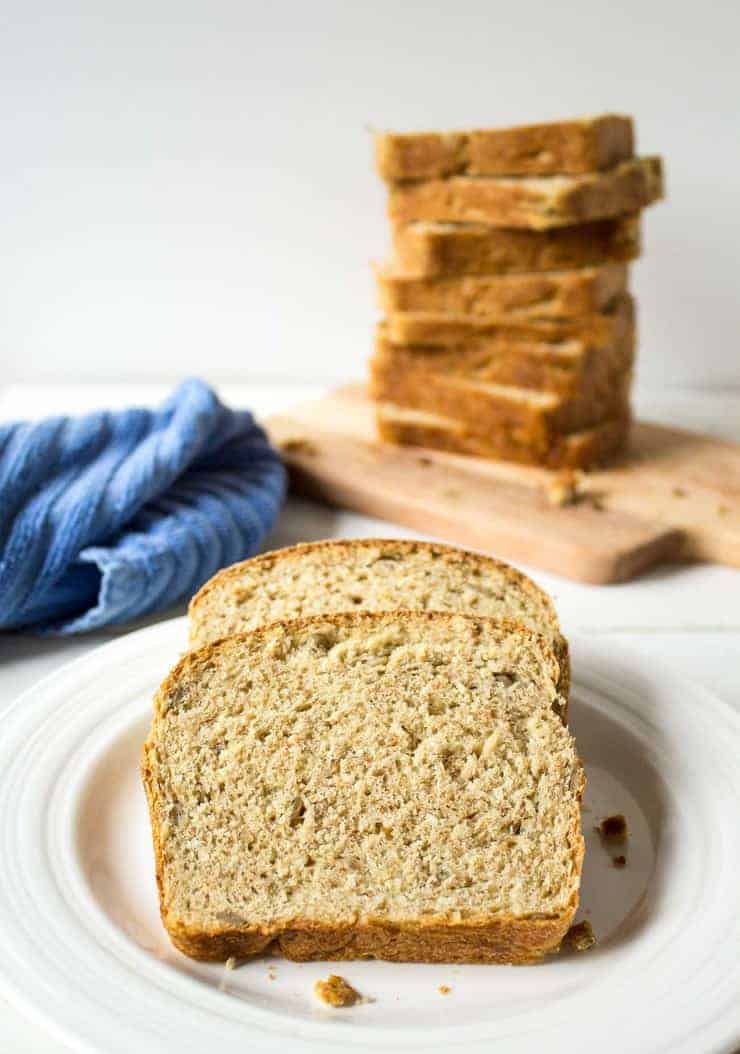 I use White Whole Wheat Flour in this recipe. This isn't a bleached or a refined flour. White wheat is a whole wheat flour made from a lighter grain than the normal whole wheat flour.
Whole wheat flour can create a dense bread. When I use all whole wheat flour, I also add Vital Wheat Gluten. It helps lighten the texture of the bread.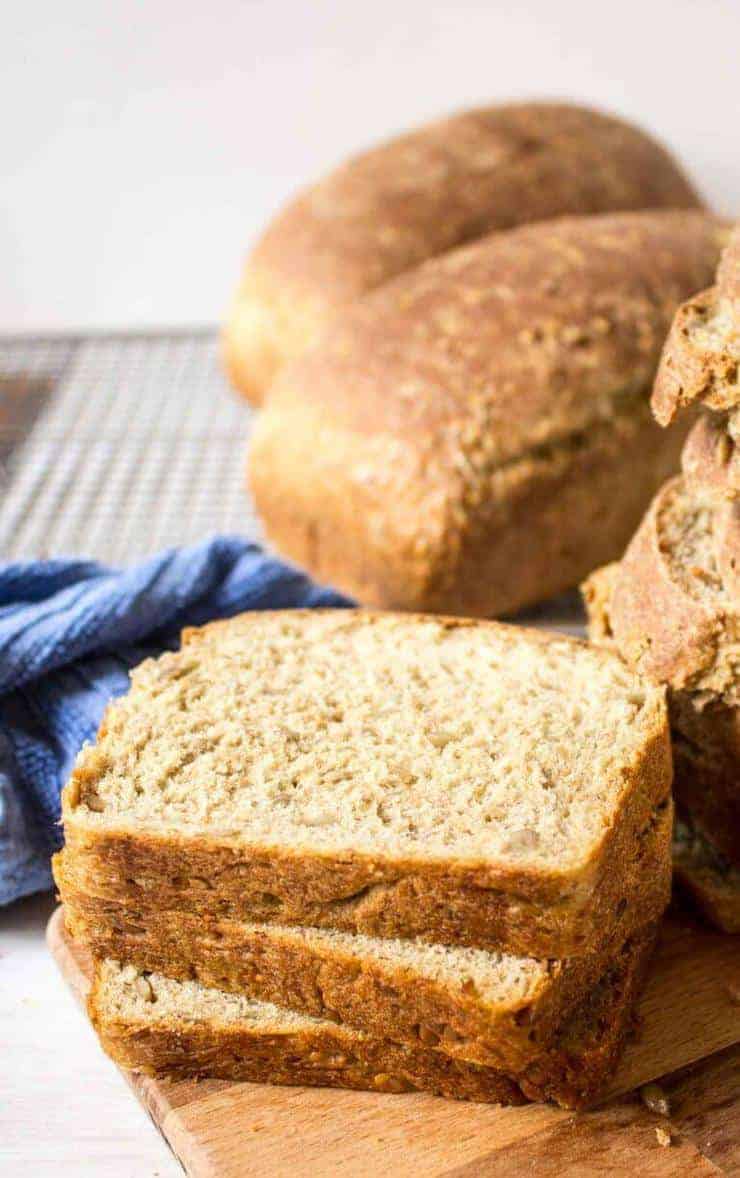 This multigrain bread is perfect for sandwiches or toasted with butter and jam!
Homemade Bread Recipes: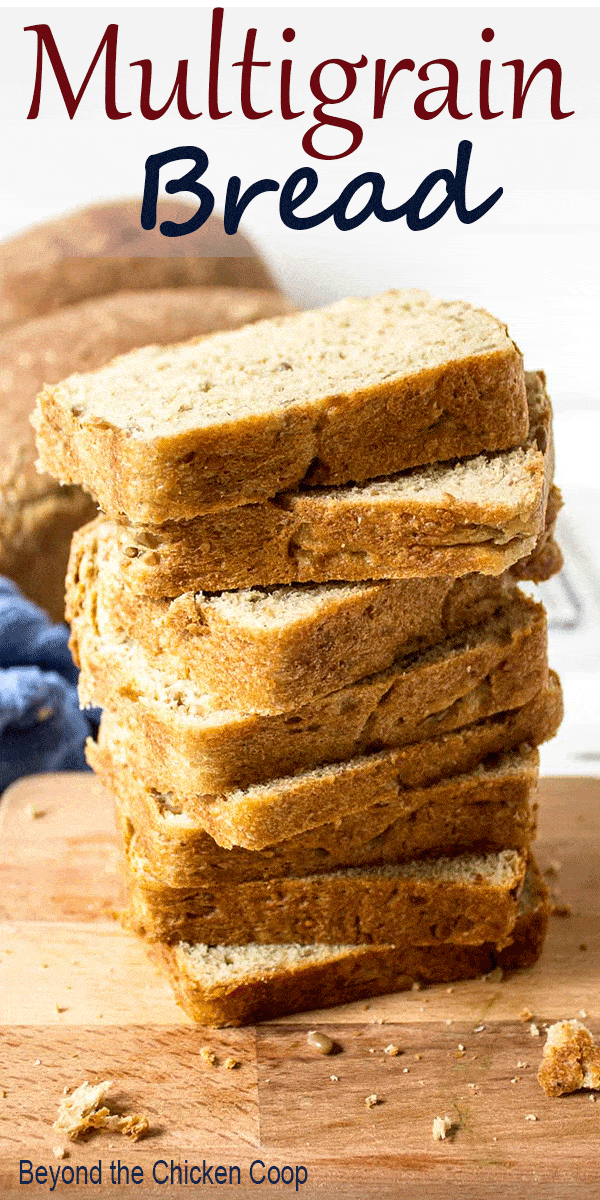 If you make this recipe, I'd love to hear about it! Leave a comment below and snap a picture and tag me on Instagram @beyondthechickencoop
Check out all my bread recipes.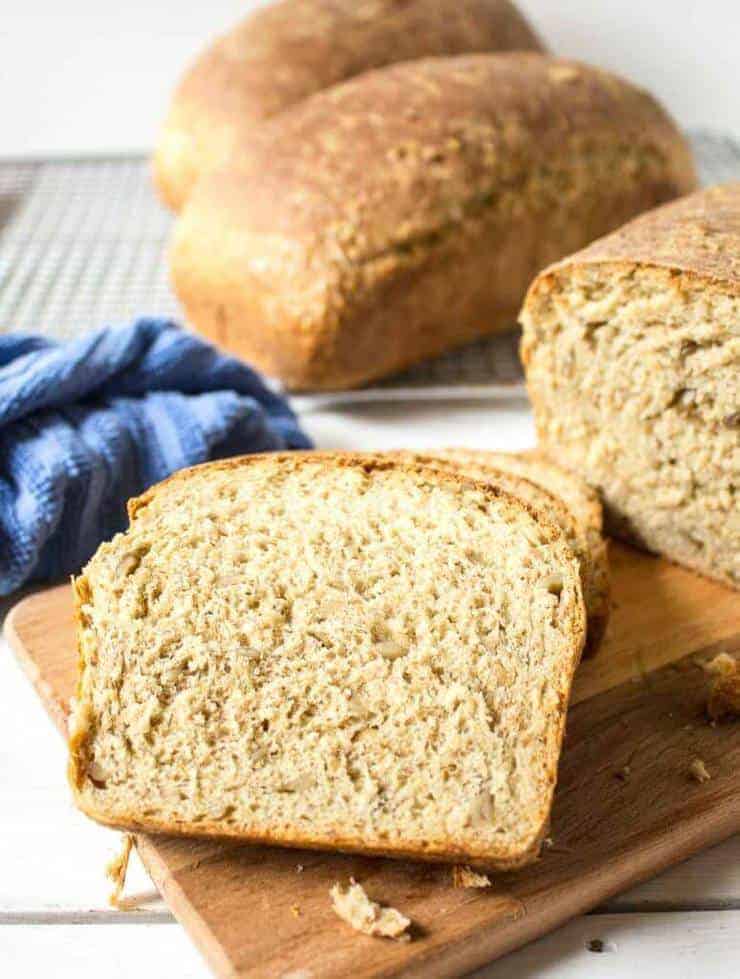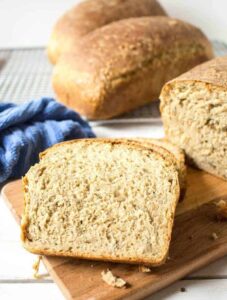 Multigrain Bread
Homemade multigrain bread
Instructions
In a large bowl of a stand mixer add water and honey. Sprinkle yeast on top. Let sit for 5 minutes.

2 ½ cups warm water,

2 ¼ teaspoons active dry yeast,

½ cup honey

Stir in cracked wheat, sunflower seeds, sesame seeds, wheat germ, flax seeds and oats.

1 cup cracked wheat,

1 cup unsalted sunflower seeds,

½ cup sesame seeds,

½ cup wheat germ,

¼ cup flax seeds,

1 cup uncooked oatmeal

Add oil, salt and vital wheat gluten. Mix on low speed.

½ cup canola oil,

2 teaspoons salt,

¼ cup vital wheat gluten

Add flour 1 cup at a time, mixing between each cup. You might not need all 5 cups of flour. Once you've added 4 cups, begin adding at ¼ cup at a time until the dough comes together but isn't too dry.

4-5 cups white whole wheat flour

Knead with mixer on a low speed for 5 minutes.

Remove dough to a greased bowl. Cover with plastic wrap or a clean dry towel.

Let rise until doubled, approximately 1 ½ hours.

Lightly punch dough down and place on a clean surface.

Divide dough in half. Shape into loaves and place in a greased bread pan.

Cover and let rise for at least 30 minutes.

Bake in a preheated 375 degree oven for 40 minutes.

Remove bread from pan 5-10 minutes after baking.

Let bread fully cool on a baking rack before slicking.
Nutrition
Serving:
1
slice
Calories:
279
kcal
Carbohydrates:
35
g
Protein:
9
g
Fat:
13
g
Saturated Fat:
1
g
Polyunsaturated Fat:
5
g
Monounsaturated Fat:
6
g
Trans Fat:
1
g
Sodium:
236
mg
Potassium:
184
mg
Fiber:
6
g
Sugar:
7
g
Vitamin A:
4
IU
Vitamin C:
1
mg
Calcium:
69
mg
Iron:
2
mg