Huckleberry Crisp.  You are probably thinking to yourself, "What the heck is a huckleberry?"
Huckleberries grow wild in the mountains of the inland northwest.  They are a coveted berry that are a local treat.  All the restaurants sell something on their menus highlighting the huckleberry.  Souvenirs all have something to do with the huckleberry.  Every summer, we set out huckleberrying.  Everyone here does, but no one ever shares where they found their prized possessions.  It's top secret.
Huckleberries resemble blueberries.  The taste is usually tarter than a blueberry.  They are smaller and often have a purplish tint. They are much harder to pick than blueberries, and not just because you have to drive way up in the mountains to find them.  The bushes grow on rough terrain and the berries aren't clumped together.  A gallon of huckleberrries currently sells for $40 a gallon!  Isn't that crazy!!!  My boys think they will make a killing being huckleberry pickers.  Of course, after picking for several hours, they only picked a gallon each.  Still, that's a lot of money and it's fairly easy to find buyers (Thanks, Grandma!)
We briefly consider selling our berries too, but it's just not worth it.  Instead we freeze all our berries and use them throughout the year.  Any recipe that calls for blueberries can be substituted with huckleberries.
This crisp is super simple to make.  I've used this homemade granola that I already had on hand.  You can make your own, or just use your favorite granola.
Huckleberry Crisp
This crisp is made with locally grown wild huckleberries. Blueberries can be substituted.
Ingredients
4

cups

wild huckleberries

1

cups

sugar

1/4

cup

flour

2

cups

granola

1/4

cup

butter

melted

1/4

cup

flour
Instructions
Mix huckleberries, sugar and 1/4 cup flour together. Pour into a baking dish.

In another bowl, mix granola, butter, and 1/4 flour together.

Pour granola mixture over huckleberries.

Bake at 350 for 40-50 minutes.

Keep a close eye on your crisp. You want the mixture to be bubbling, but you don't want your topping to burn.
Recipe Notes
Blueberries can be used in place of the huckleberries.
You might also like this Homemade Granola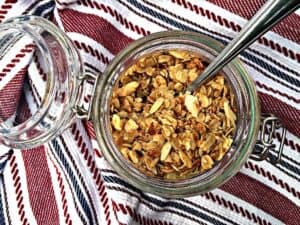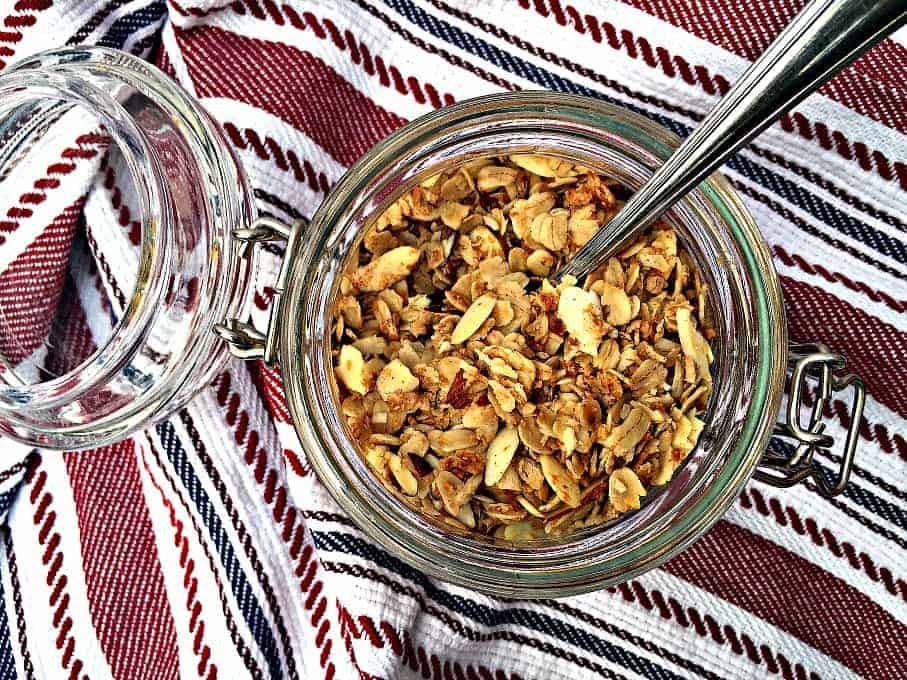 Blueberry Buttermilk Pancakes (can use huckleberries)