Welcome episode to Preserving the Pantry!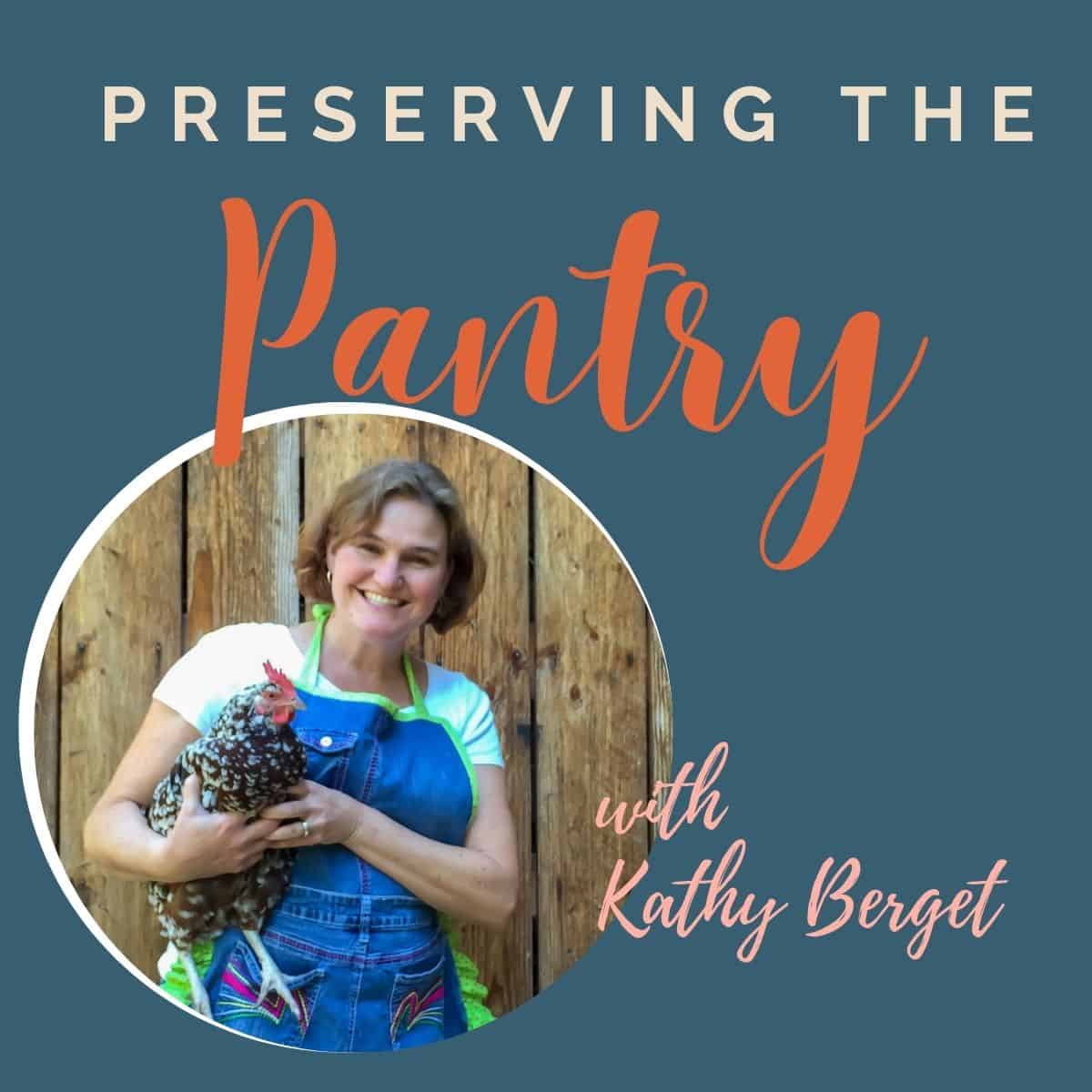 This podcast overviews everything I'll be featuring on Preserving the Podcast. The show will be highlighting canning, freezing, dehydrating, curing, smoking and all things you can use to help stock your pantry!
Be certain to check out all the Preserving the Pantry shows!
---
Transcript
Welcome to preserving the pantry where I talk about everything related to food preserving. I am your host, Kathy Berget.
Hi, and welcome to preserving the pantry. My name is Kathy. And in addition to having this podcast, I also have a blog called Beyond the Chicken Coop, where I'm the photographer, recipe developer and everything else that has to do with running a webpage. I share homemade recipes, many that utilize what we grow and raise on our own little.
My husband and I preserve as many items as we can, so we can use them all year long. On this podcast. I'll be sharing our techniques for canning, dehydrating, freezing, curing, smoking, and more.
Tune in every week to find out what's new in Preserving the Pantry, be sure to subscribe so you don't miss a single episode. See you in the pantry.
Thanks for listening and be sure to tune in again next week for more episodes of Preserving the Pantry.
If you love this podcast, I'd love to hear about it! Leave a comment below and hop over and leave a comment on Instagram @preservingthepantry!