Fresh Corn Sauteed with Bacon and Fresh Herbs.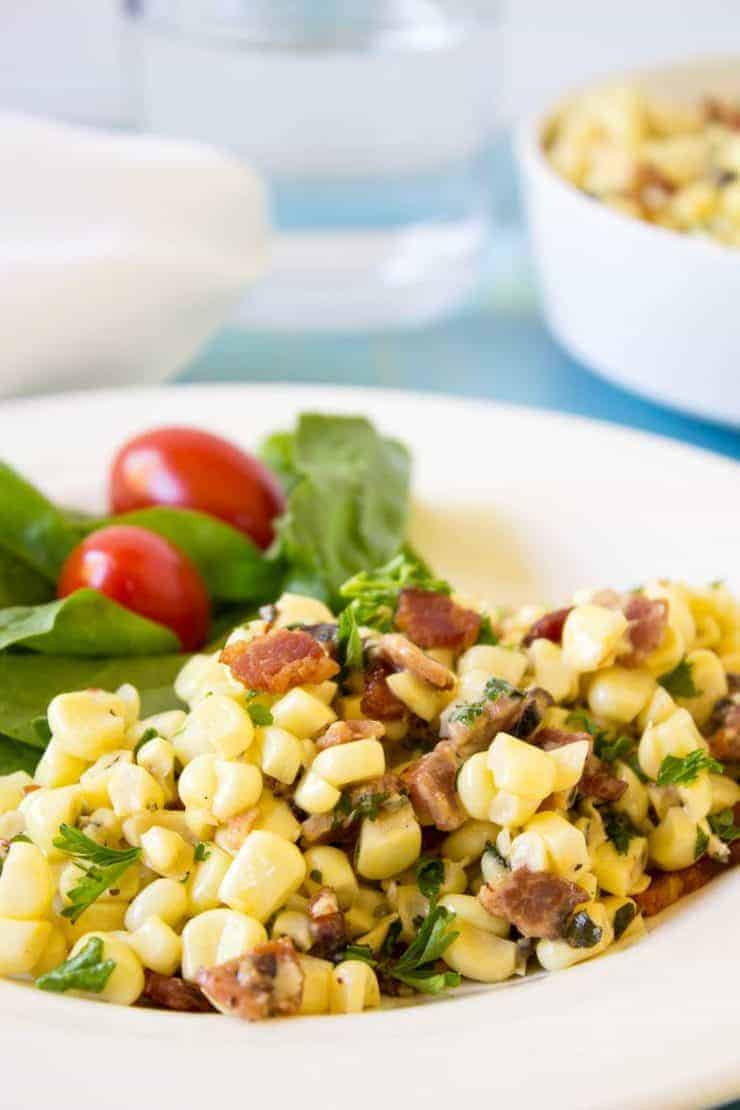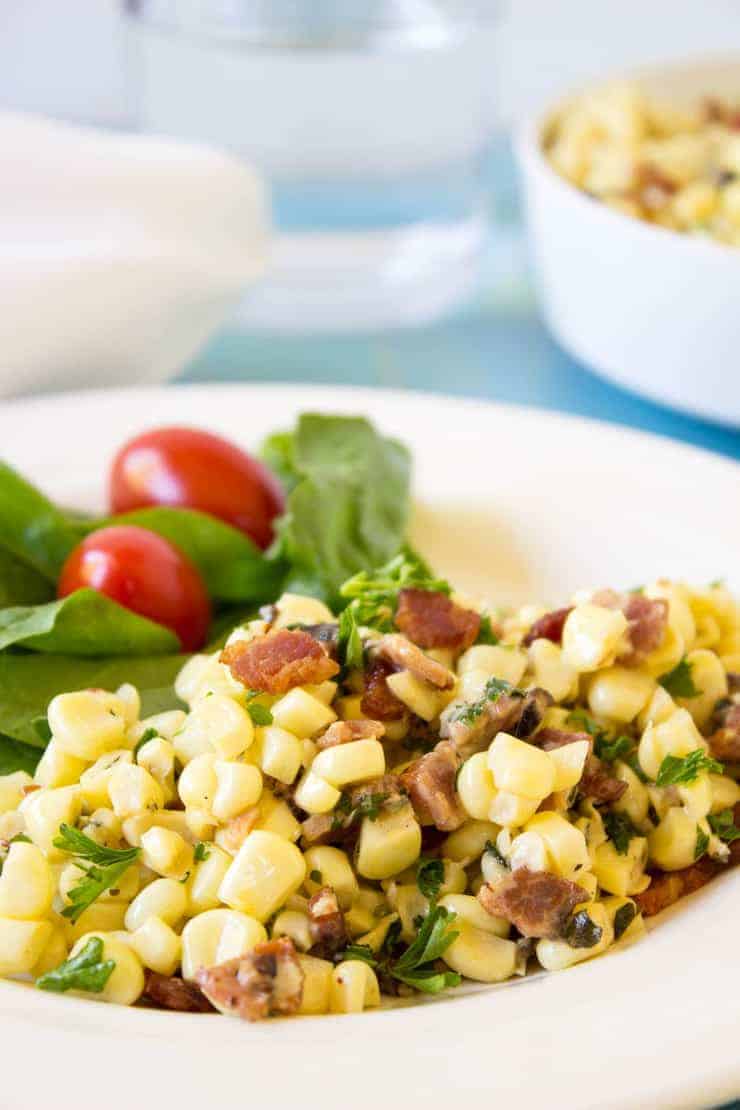 Ahhhh....the flavors of summer! Finally ripe corn is available in the stores! During the winter days I long for fresh produce. Fresh produce that is really in season and at its prime. Now that it is summer, I am in heaven!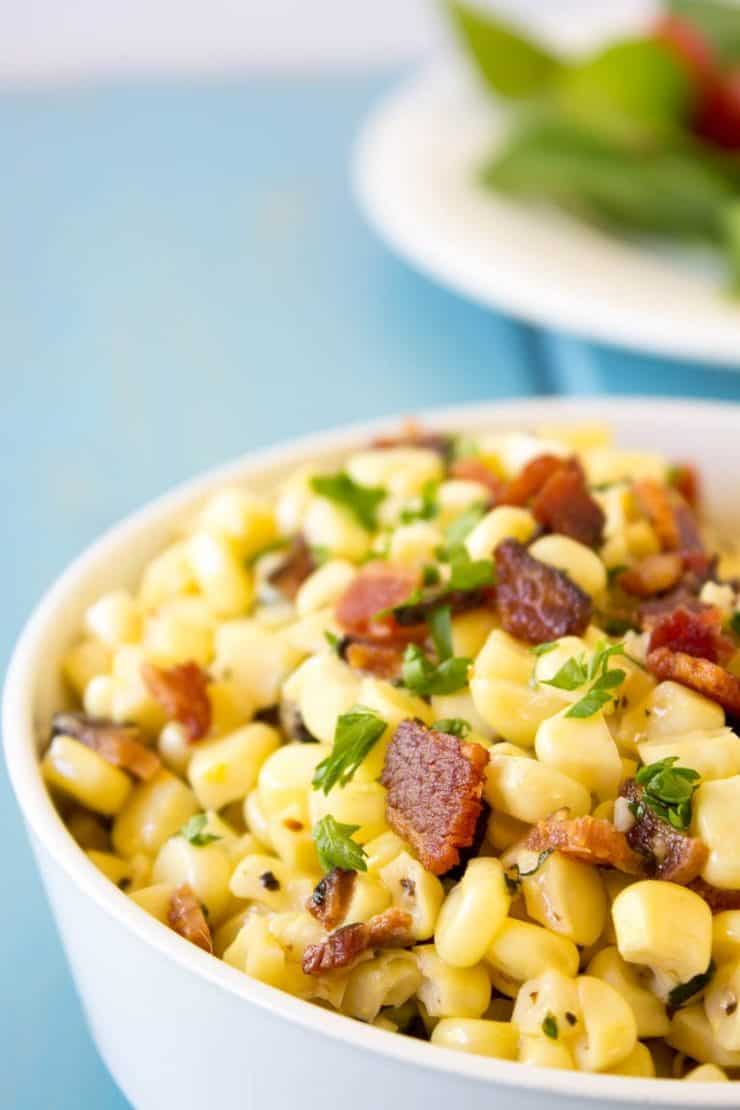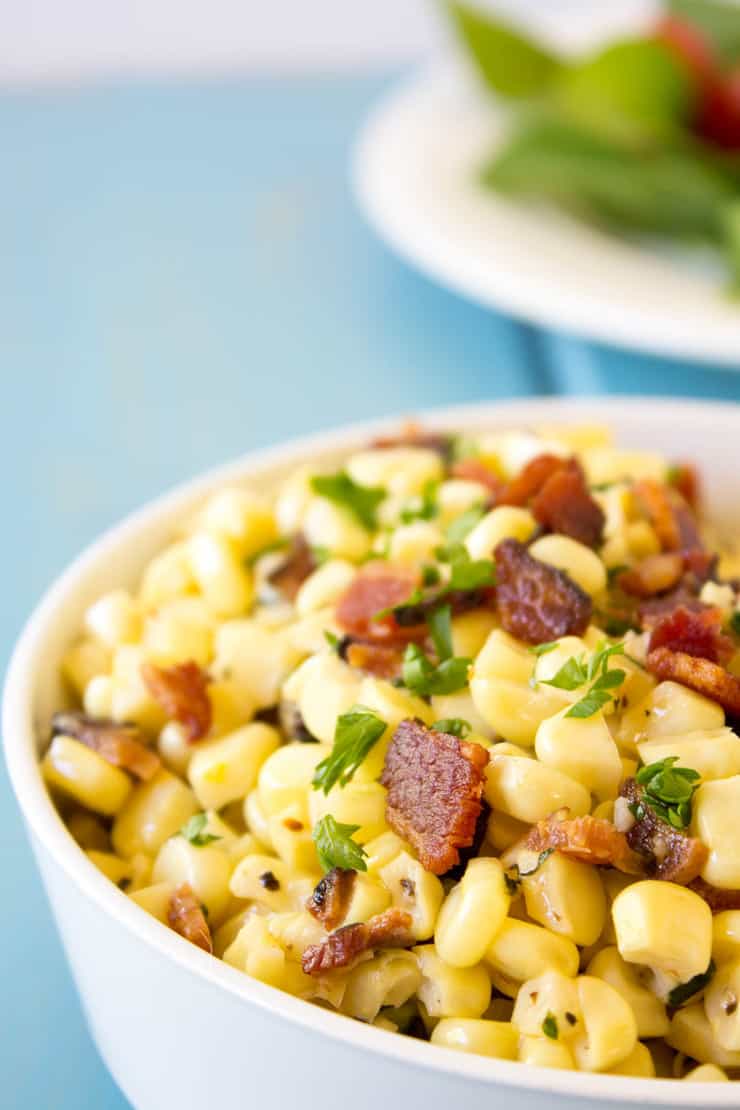 This summer seems to be busier than ever. I feel like I run into town a couple of times a day taking the kids to drivers ed, soccer practice, cheer practice, orthodontic appointments and 4H events. Last week a new sign was installed on our highway.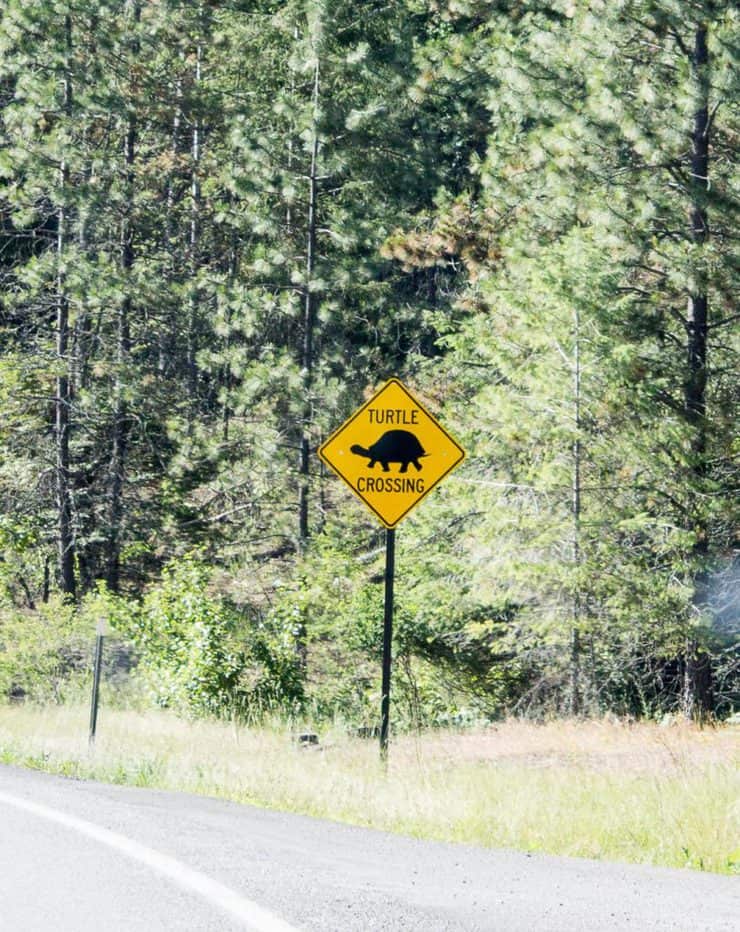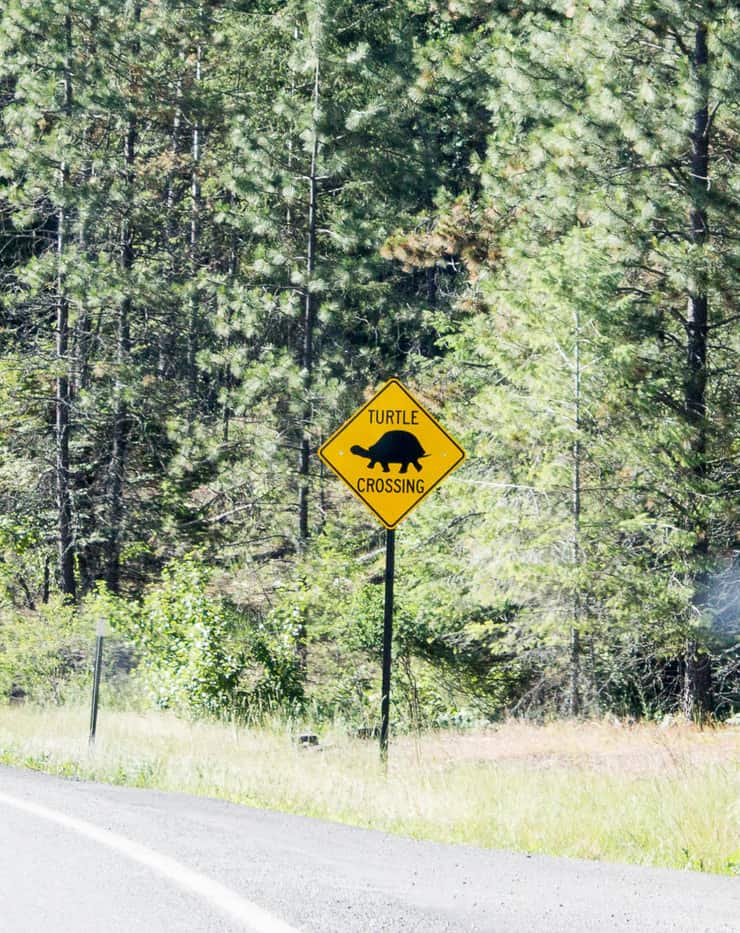 The sign is near the lake and just before a bridge crossing an inlet that dumps into the lake.
Here's the thing though....I have driven this road for over 12 years, back and forth every day and I have never....NEVER seen a turtle! EVER!!! Not only have I not seen a turtle crossing the road, but I've never seen any sign of a turtle that tried to cross the road and didn't make it!
I've seen lots of moose, deer, coyote and even a bear in this spot, but never a turtle!
So why is this sign here? Who campaigned to have a Turtle Crossing sign installed? And what am I to do if I actually do spy a turtle crossing the road? Should I wait until it's all the way across the road? Maybe I'll have to ask the boys since they are the ones currently taking driver's ed. Those driving teachers should know the answer!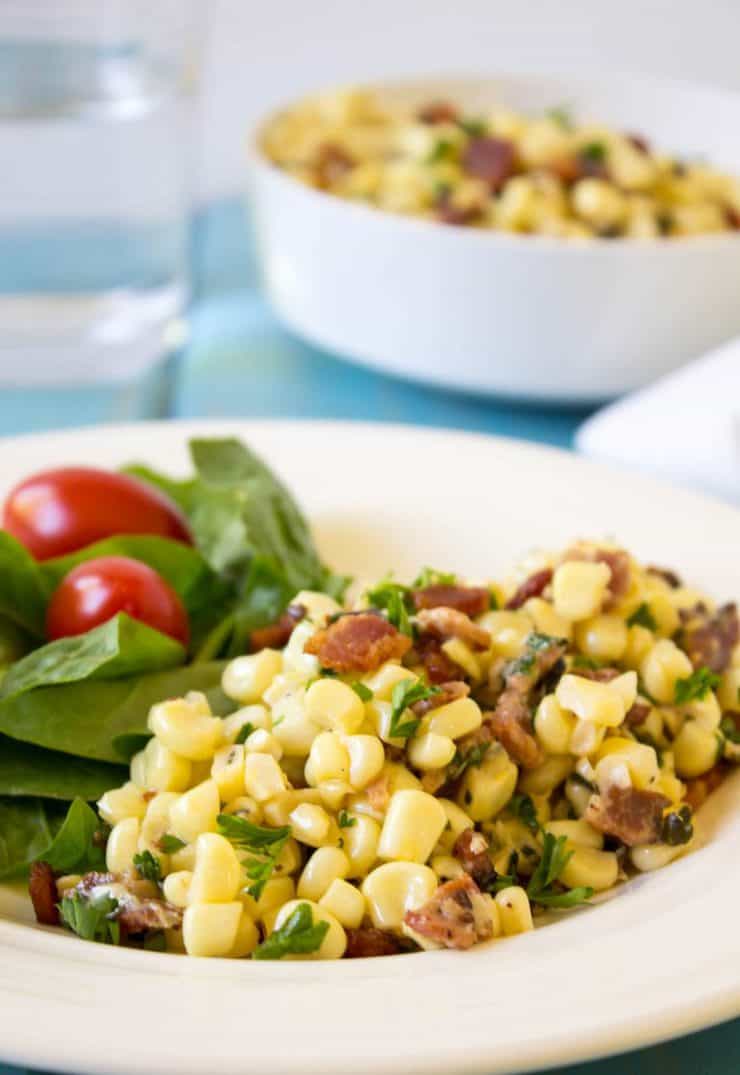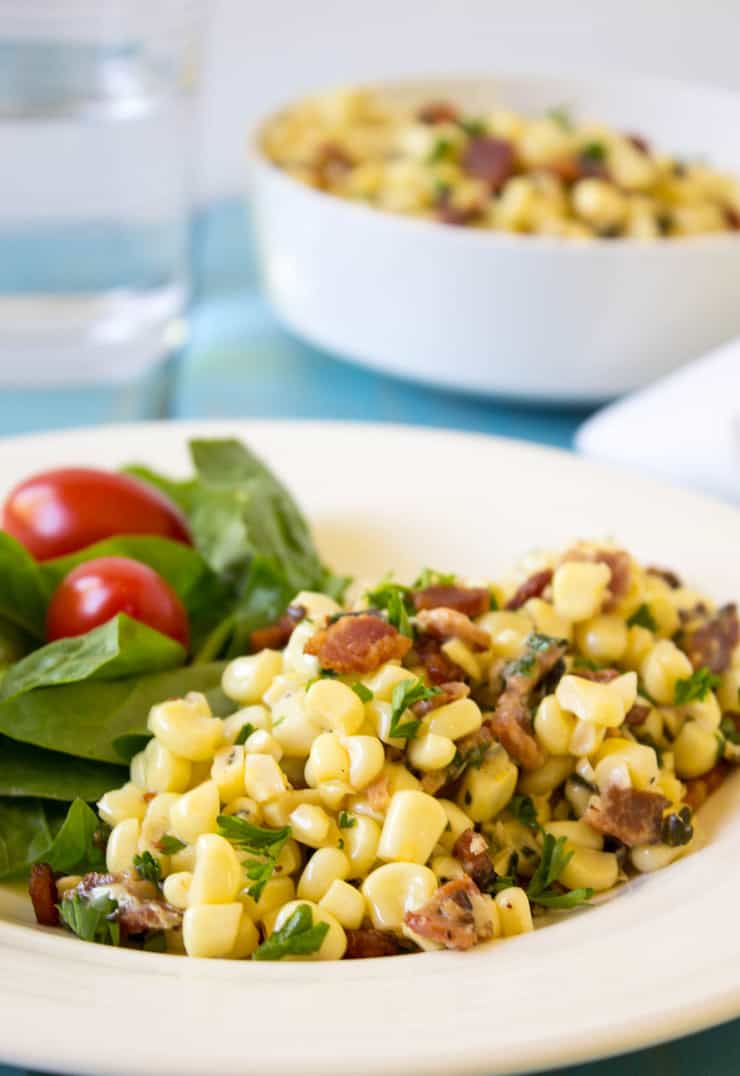 Luckily I'm not the one who makes the decisions about what signs go where. I make the decisions about what we are having for dinner!
This Sauteed Corn with Bacon is what's on the menu....all summer long! Or at least while there is fresh corn available.
This corn dish is perfect served alongside Grilled Chicken, Grilled Flank Steak or Pan Fried Walleye.
Use Fresh Ingredients
Please don't skimp on freshness in this dish. You will want fresh corn on the cob, fresh squeezed lemon juice, and fresh herbs. It's just not the same without fresh.
How do I get corn off the cob?
I use a sharp knife and run the knife along the top side of the cob while hold the cob up at a slight angle. Then rotate the cob and repeat. Here's  great step by step directions.
If you make this recipe, I'd love to hear about it! Leave a comment below or snap a picture and tag me on Instagram! #beyondthechickencoop
Be certain to check out all my delicious side dish recipes!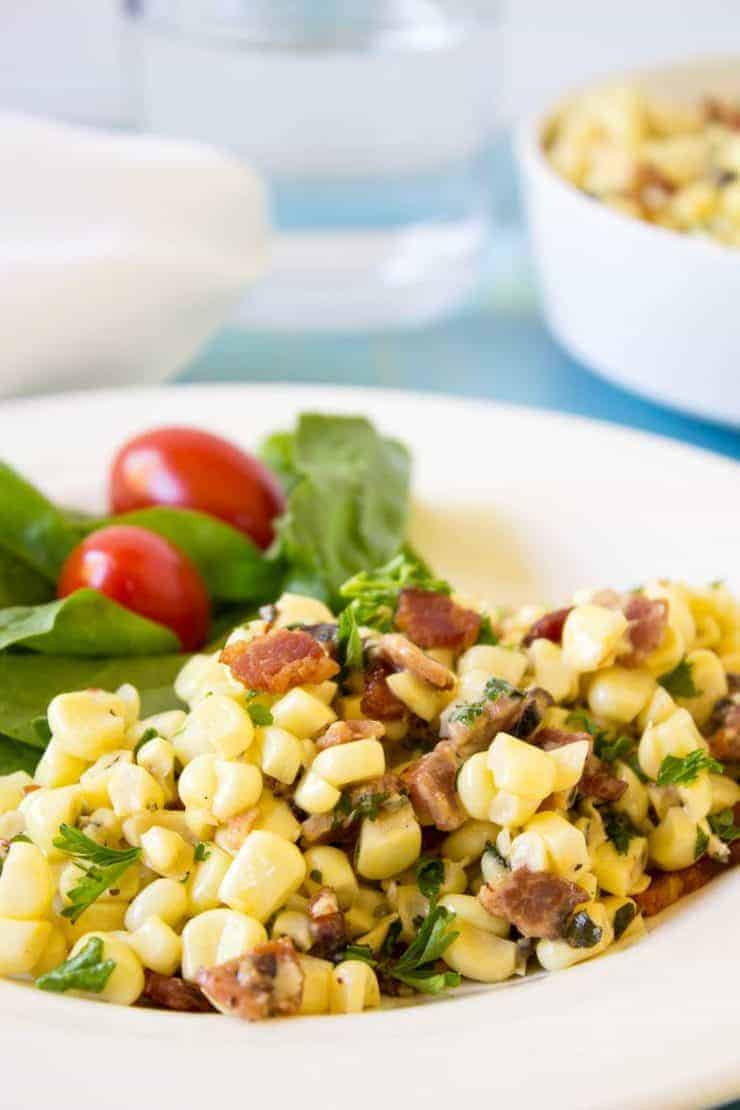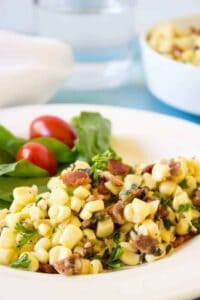 Sauteed Corn with Bacon
Fresh corn sauteed with bacon and fresh herbs.
Ingredients
4

Slices

Bacon

3

Ears

Fresh Corn

1

Tablespoon

Butter

1

Tablespoon

Olive Oil

2

whole

Cloves Garlic

(Crushed)

½

Lemon

1

Tablespoon

Fresh oregano

(chopped)

1

Tablespoon

Fresh parsley

(chopped)

2

Tablespoons

Cream

¼

teaspoon

ground pepper

¼

teaspoon

salt
Instructions
Cut bacon into small pieces. Cook until crisp. Remove from pan and set aside.

In a saute pan over medium low heat, add butter, olive oil and garlic.

When butter has melted, add corn. Saute for 3-5 minutes until corn has been heated through. Stir in bacon.

Turn off heat. With heat off, squeeze lemon over corn mixture. Stir in parsley and oregano and cream.

Let sit for 2-3 minutes with heat off so the juices of the corn start to release. Stir and serve.

Garnish with additional bacon and fresh parsley, if desired.
Nutrition
Calories:
102
kcal
Carbohydrates:
1
g
Protein:
2
g
Fat:
10
g
Saturated Fat:
3
g
Cholesterol:
14
mg
Sodium:
211
mg
Potassium:
41
mg
Vitamin A:
115
IU
Vitamin C:
5.7
mg
Calcium:
2
mg
Iron:
0.2
mg