Have you ever made your own pumpkin puree? It's easy and so worth taking the time to make. To make it easy, I bake my pumpkins whole. No need to hack through tough skin and trying to remove the skin from the flesh. Nope.... this is super simple. I also use this method for butternut squash! Super simple....guaranteed!!!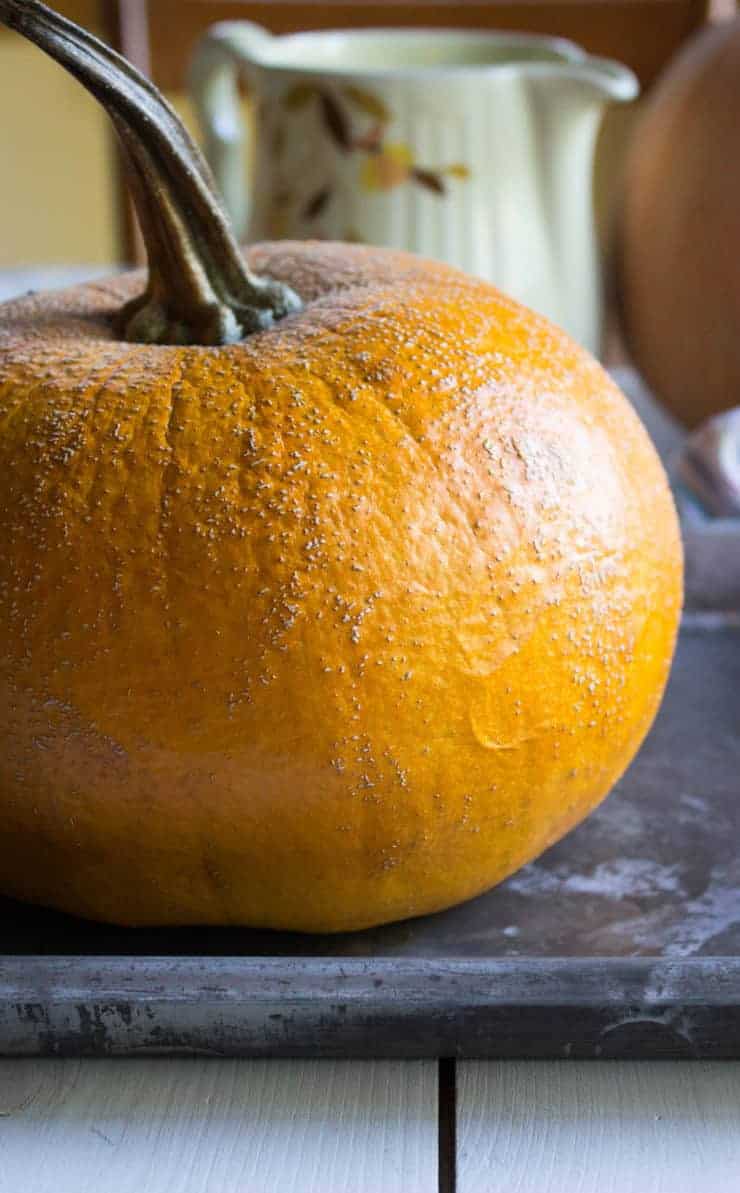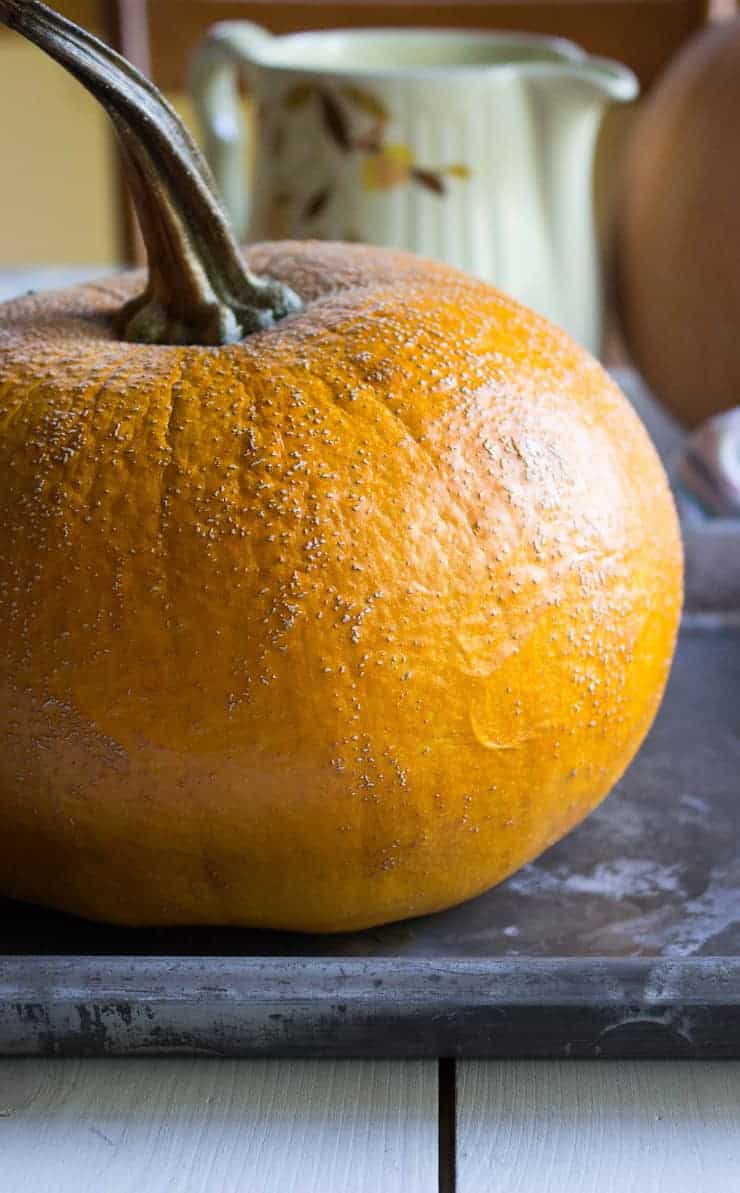 Be picky when choosing your pumpkins. You aren't looking for the carving variety. Instead, look for one labeled sugar pumpkin or pie pumpkin. At the grocery store, these will be found in the produce area near other winter squash varieties. Sugar pumpkins have a higher sugar content than carving pumpkins. They are usually less stringy as well. This year I ended up with three different pumpkin varieties for baking. I bought one at the grocery store. Then we went to a pumpkin patch for selecting our carving pumpkins. They had a large wagon full of sugar pie pumpkins! These were a mixed variety and I picked different kinds.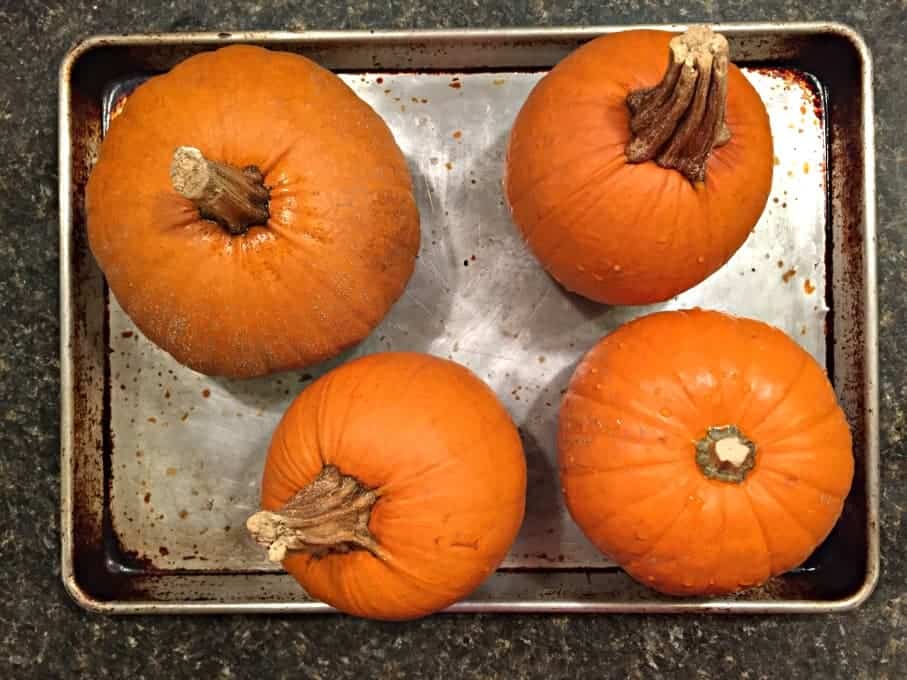 Start by washing your pumpkins. Place on a baking sheet and pierce each pumpkin several times using a sharp knife. This allows steam to vent and prevents a pumpkin explosion (that would be an ugly mess for your oven!) Bake at 350 for 45-60 minutes. The time, depends on the size of your pumpkin. At 45 minutes, take a knife and push through the skin. If it slides through with very little resistance, it's done!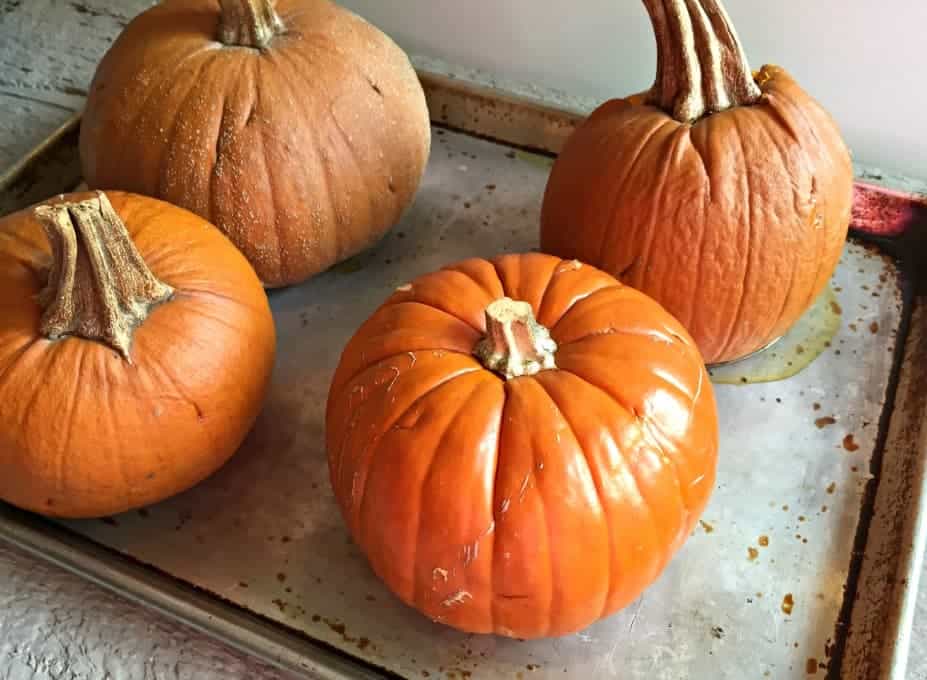 Let pumpkins cool completely for easy handling. Then using your hands, pull the stem and peel back the skin. Break pumpkin in half and scoop out the seeds. You can use utensils, but I find it easiest to just dig in with my hands....plus it's nice and gooey! Plop all this pulp into the food processor and process until smooth. I did have to stop several times to push down the pulp. It's thick. You might be tempted to add water to make it easier to puree...but DON'T DO IT! You will end up with a watery puree. Just have a little patience and it will all work out.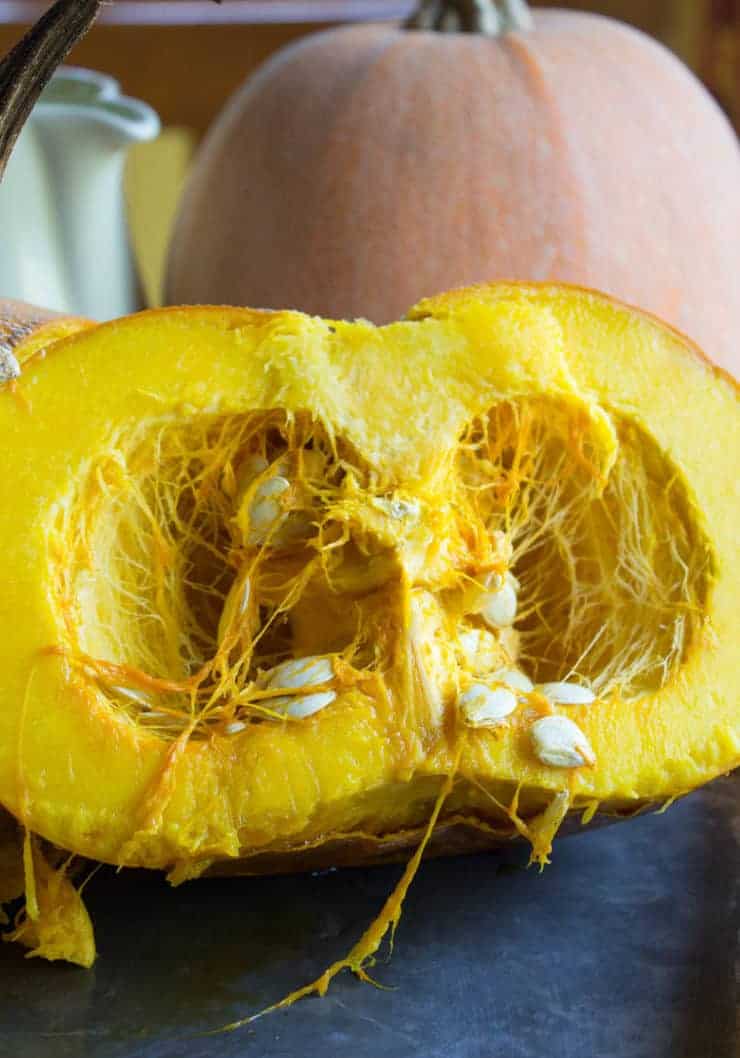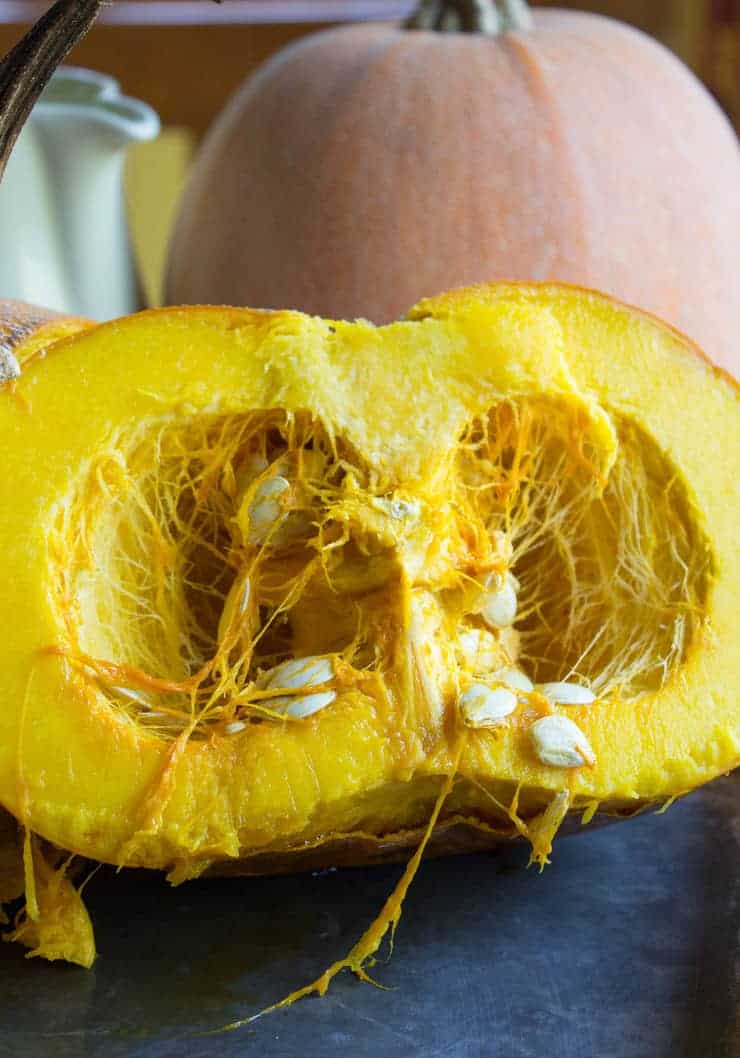 What should you do with this puree? Pumpkin scones, pumpkin pie, pumpkin pancakes.....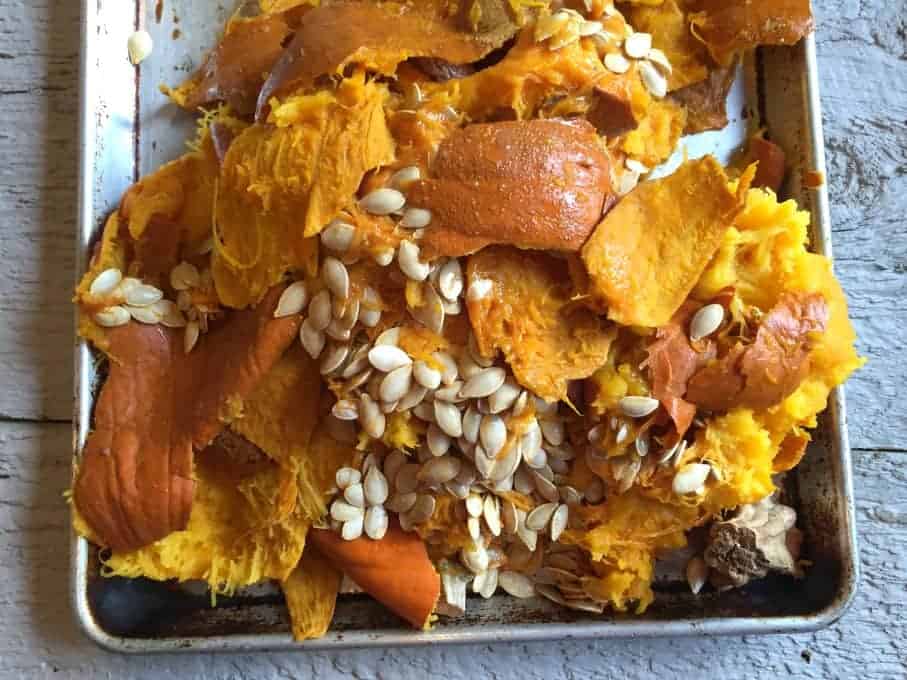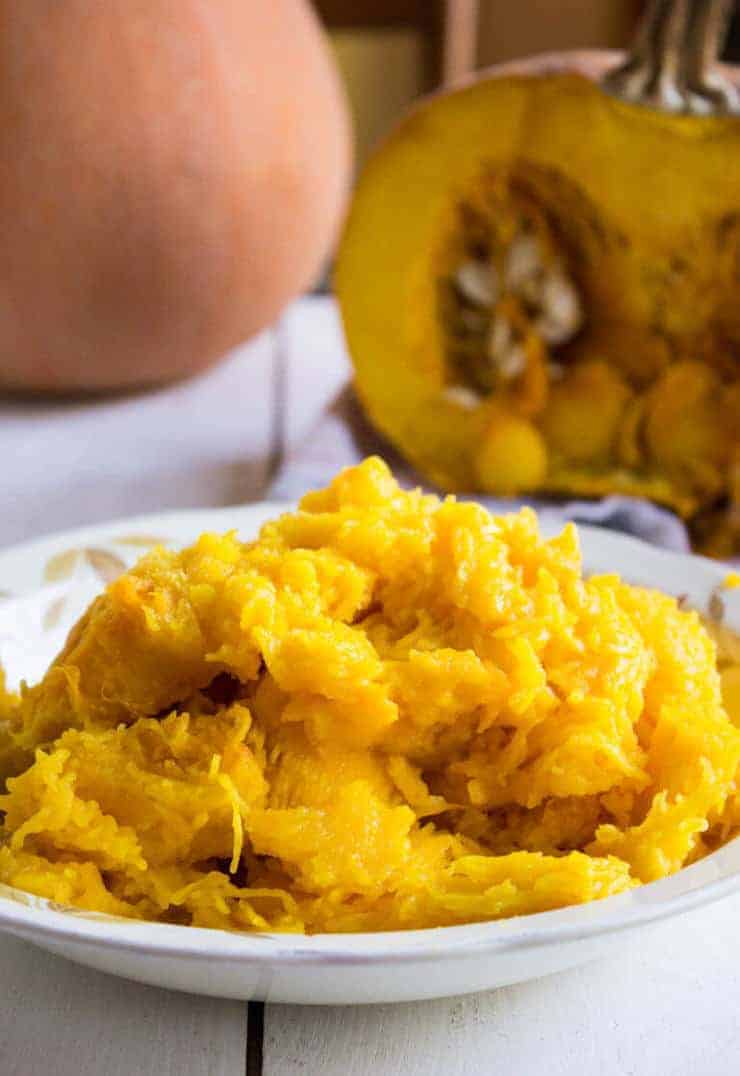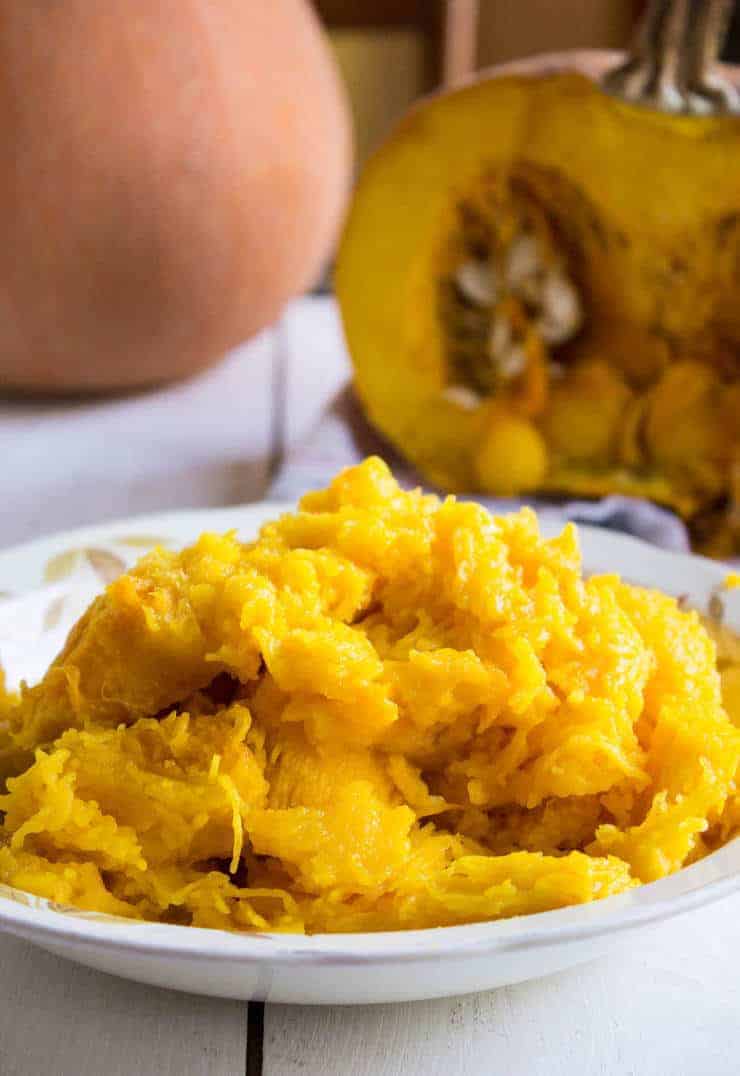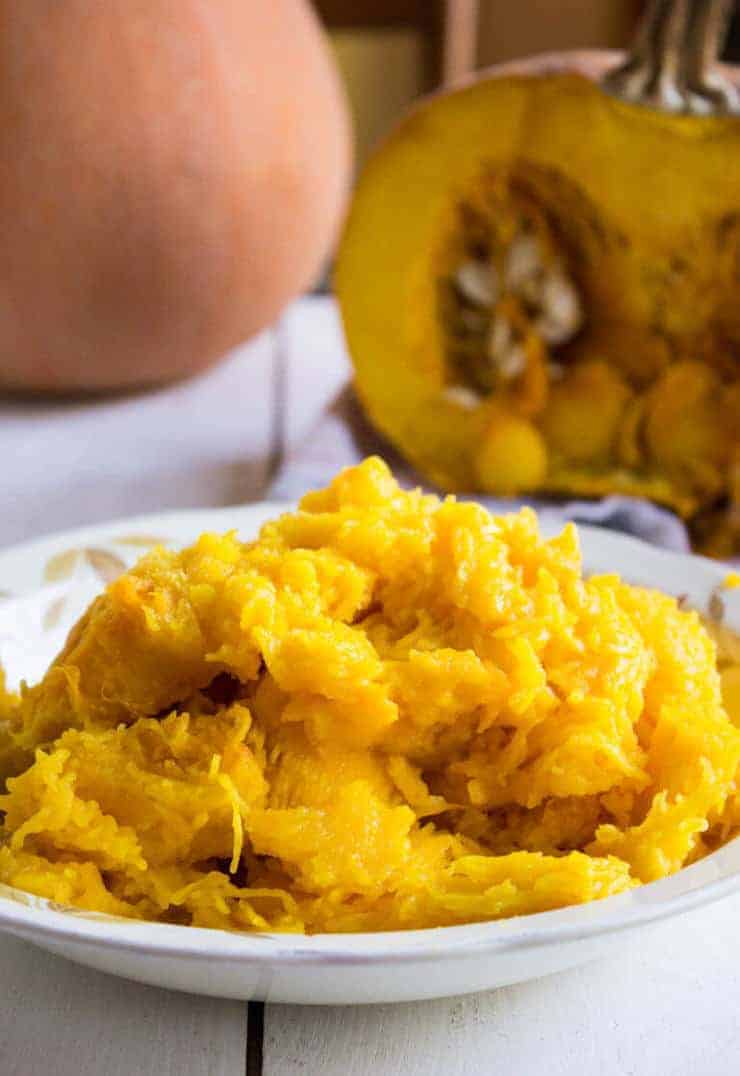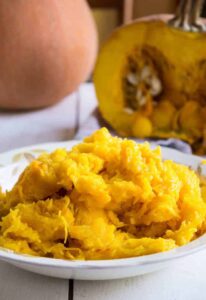 Pumpkin Puree
How to make your own pumpkin puree
Instructions
Wash pumpkin

piece pumpkin with a sharp knife in several places

place on a baking sheet

bake at 350 degrees for 45 - 60 minutes

let cool completely

peel of skin and remove seeds

place pulp into a food processor

process until smooth.
Notes
You can easily cook more than one pumpkin at a time. Pumpkin puree can be frozen.
Drain off excess liquid that may accumulate before using.
Nutrition
Serving:
0.5
cup
Calories:
50
kcal