Make your own Homemade Miracle Whip Dressing, This tangy sandwich spread is perfect to use in any place you use mayonnaise. Whip up this homemade version in just a few minutes.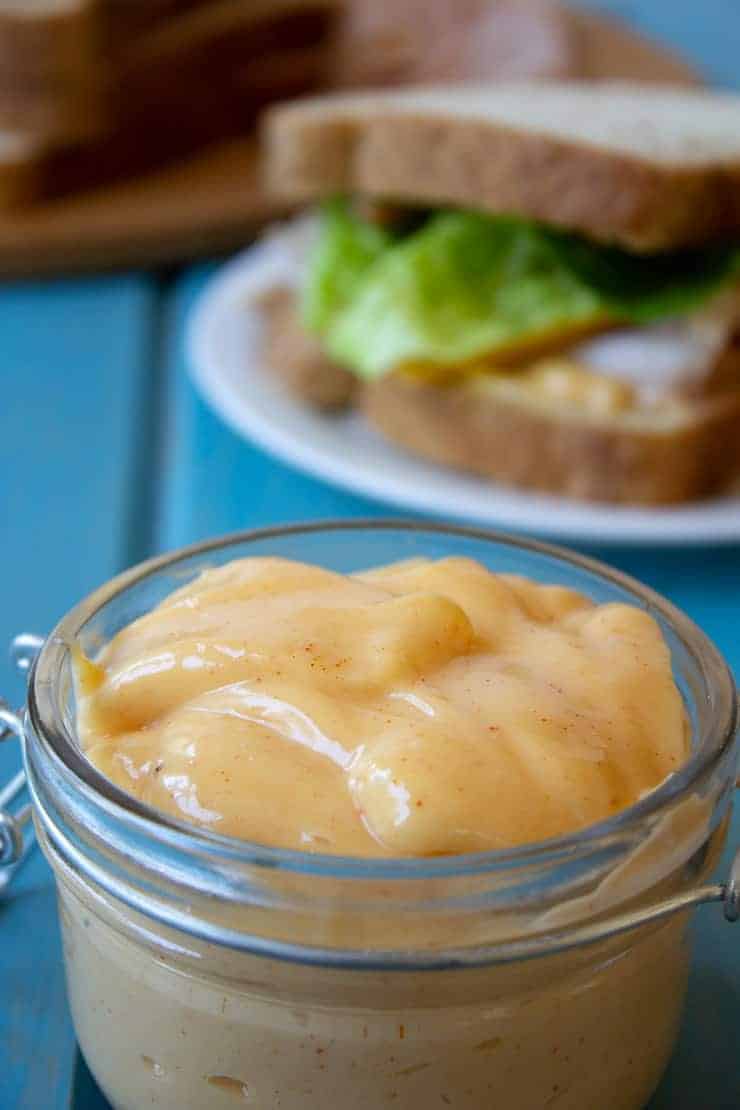 Growing up, we always used Miracle Whip instead of mayonnaise. When I met my husband, he only used real mayonnaise. Luckily this didn't cause any issues in our early married days, but we did have end up with just one mayo in our fridge - the real mayonnaise.
What is the difference between Miracle Whip and Mayonnaise?
Miracle Whip Dressing and Mayonnaise are similar. They both contain eggs, oil, fresh lemon juice and vinegar. Mayo also often has dijon mustard. Homemade Miracle Whip has sugar, dry mustard, garlic powder and paprika.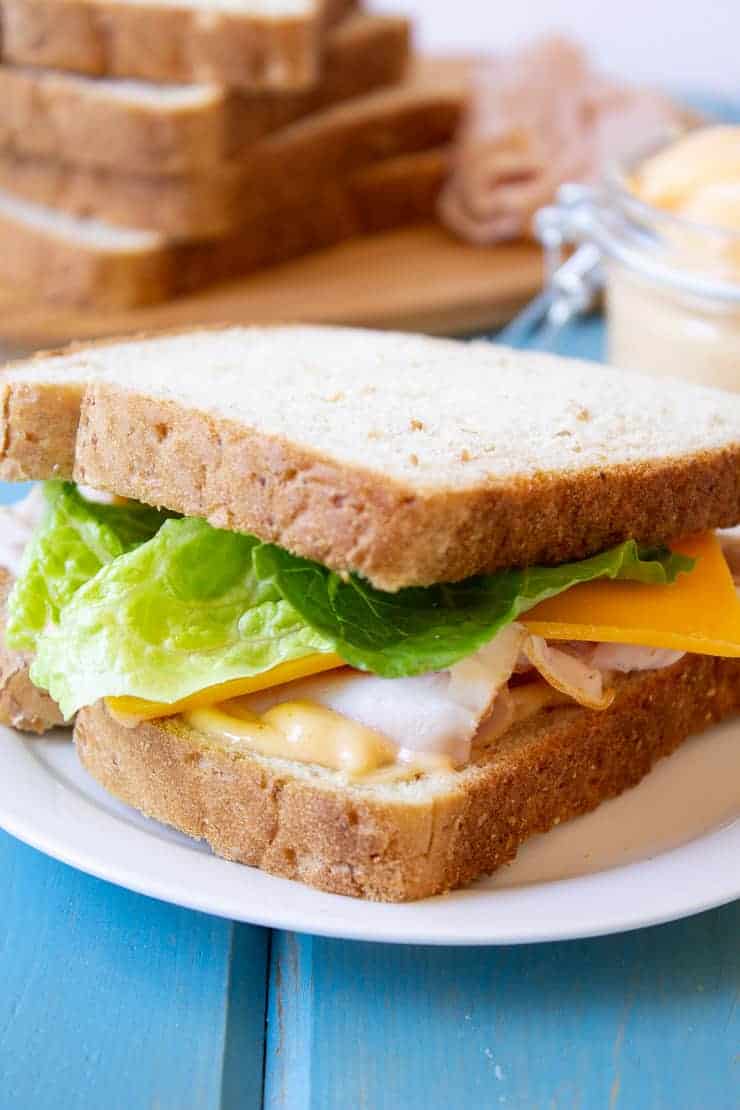 There are times that I miss the tang of Miracle Whip. It adds a perfect something to potato salad, deviled eggs, and my Grandma Grace's special Chocolate Mayonnaise Cake! It was my Grandma Grace's recipe, but I don't actually remember her ever making it. My mom is the true Chocolate Mayonnaise Cake (or Cupcake) maker in our family. Mom always makes hers with Miracle Whip.
Can I substitute Miracle Whip for Mayonnaise in a recipe?
Yes, you can substitute Miracle Whip for mayo. I do it all the time. People who don't like the taste of Miracle Whip may detect the different flavor in the dishes. But I always say, I'll bet they won't even know if I don't tell them! It can just be our little secret.

You could use Miracle Whip in Basil Mayo or Creamy Caesar dressing. Simply substitute the same amount of Miracle Whip for the mayonnaise.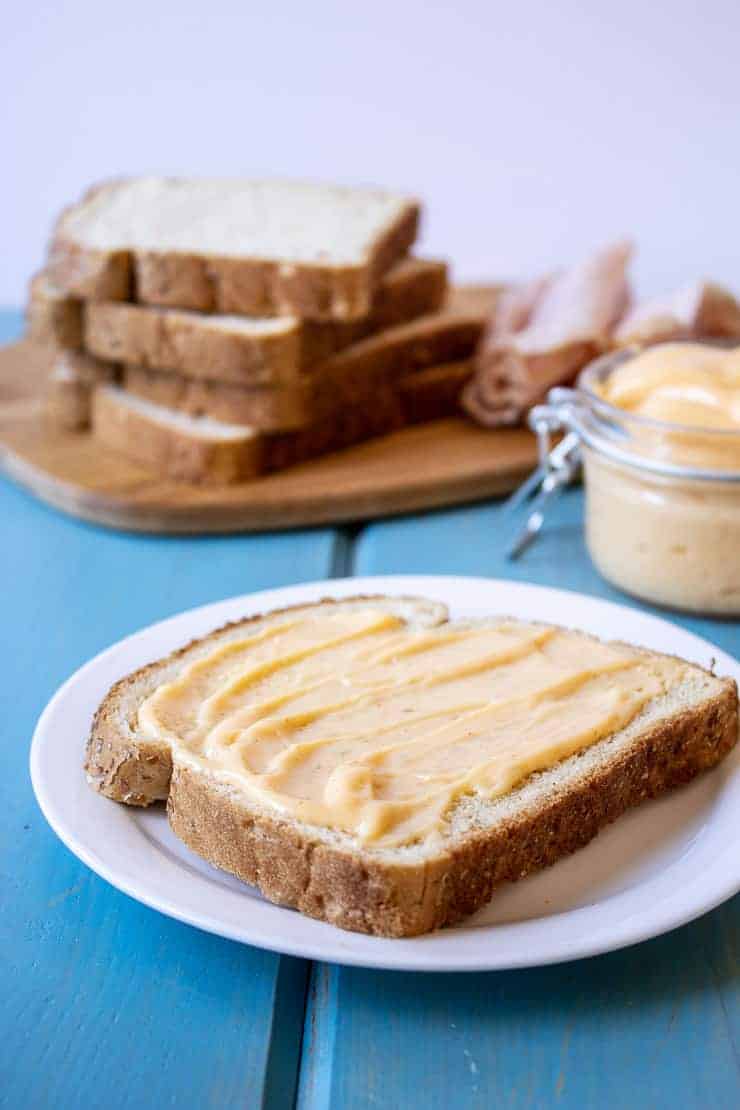 My Homemade Miracle Whip Dressing has a yellowish color. That is partially due to the farm fresh eggs we have that have very yellow to orange yolks. The paprika also adds a bit of color.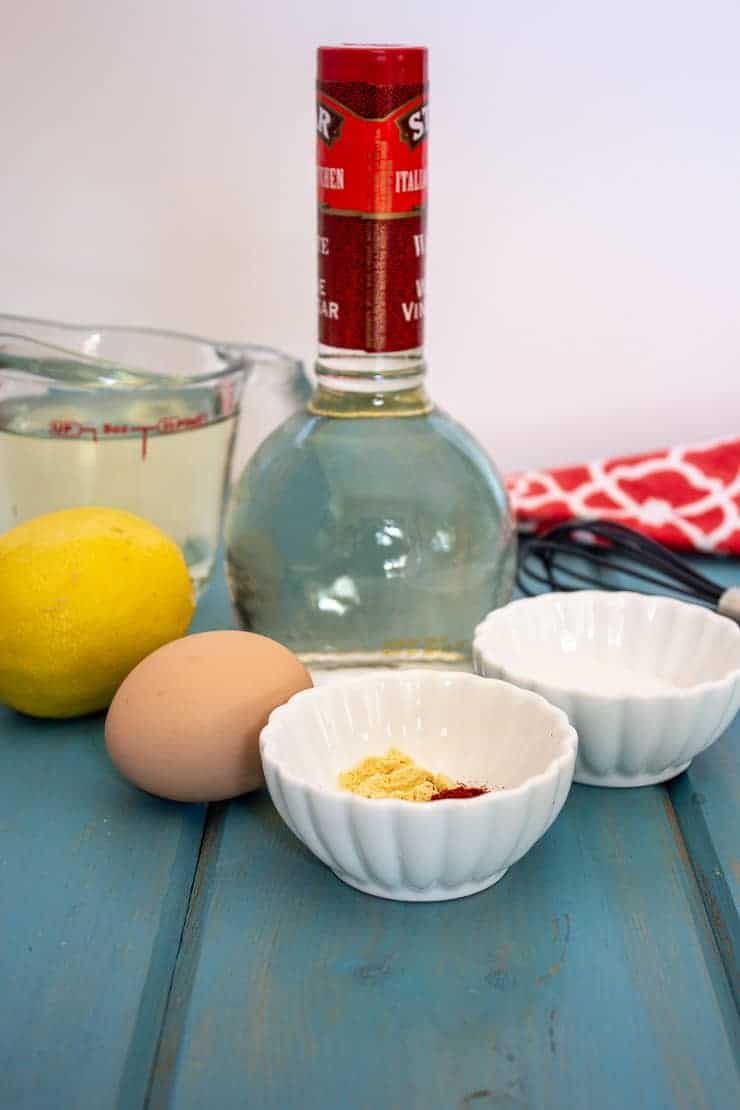 Tips for making Miracle Whip
Use a blender or a food processor
Use a farm fresh egg or a pasteurized egg
Mix all ingredients, except oil, together first
Slowly pour oil in with the motor running
Taste Miracle Whip and a bit more salt if desired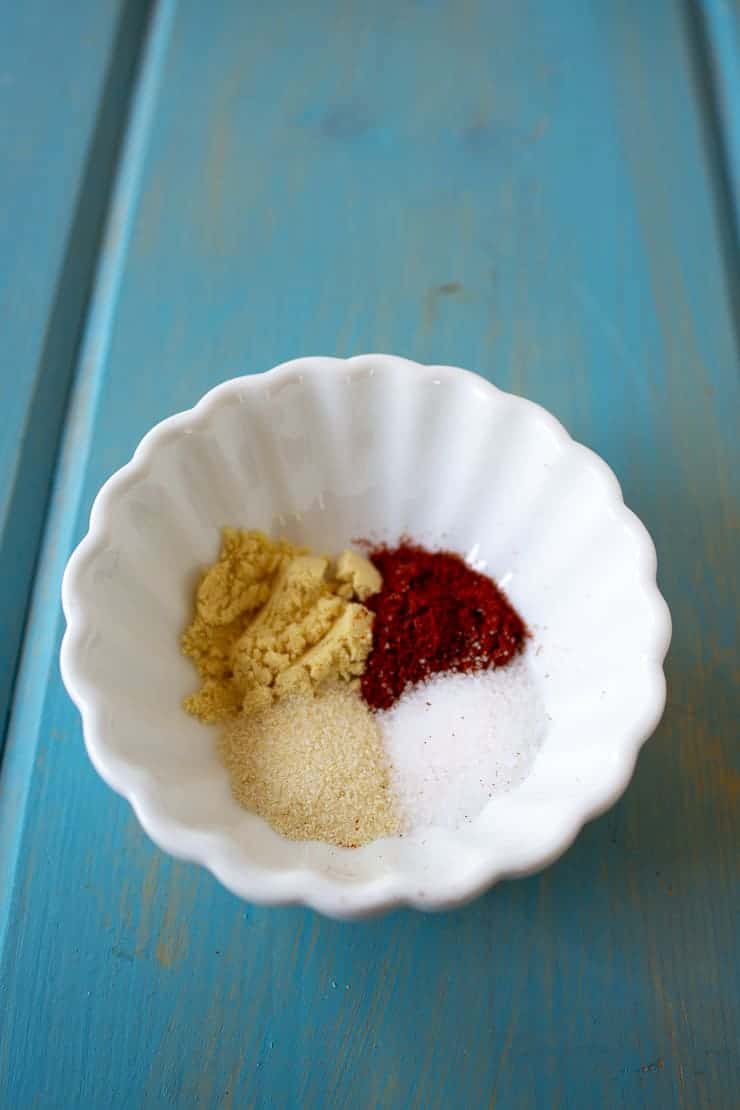 Don't forget to PIN for later.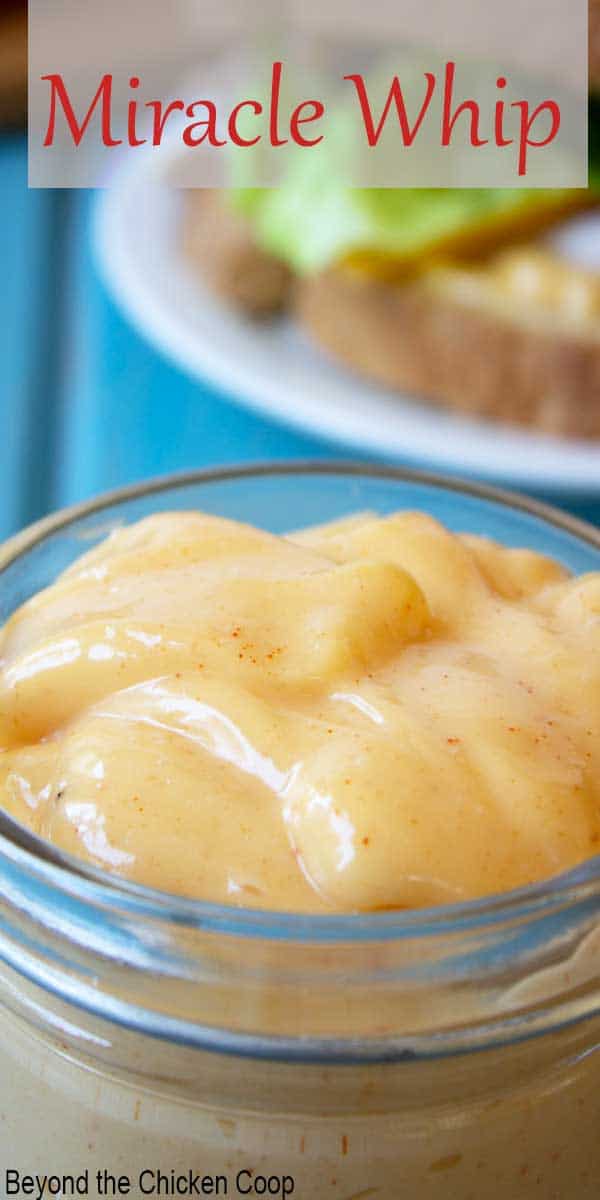 If you are looking for a plain mayonnaise recipe, check out this homemade mayonnaise from Fifteen Spatulas.
I'd love to know if you make this recipe! Leave a comment below or take a picture and tag me on Instagram @beyondthechickencoop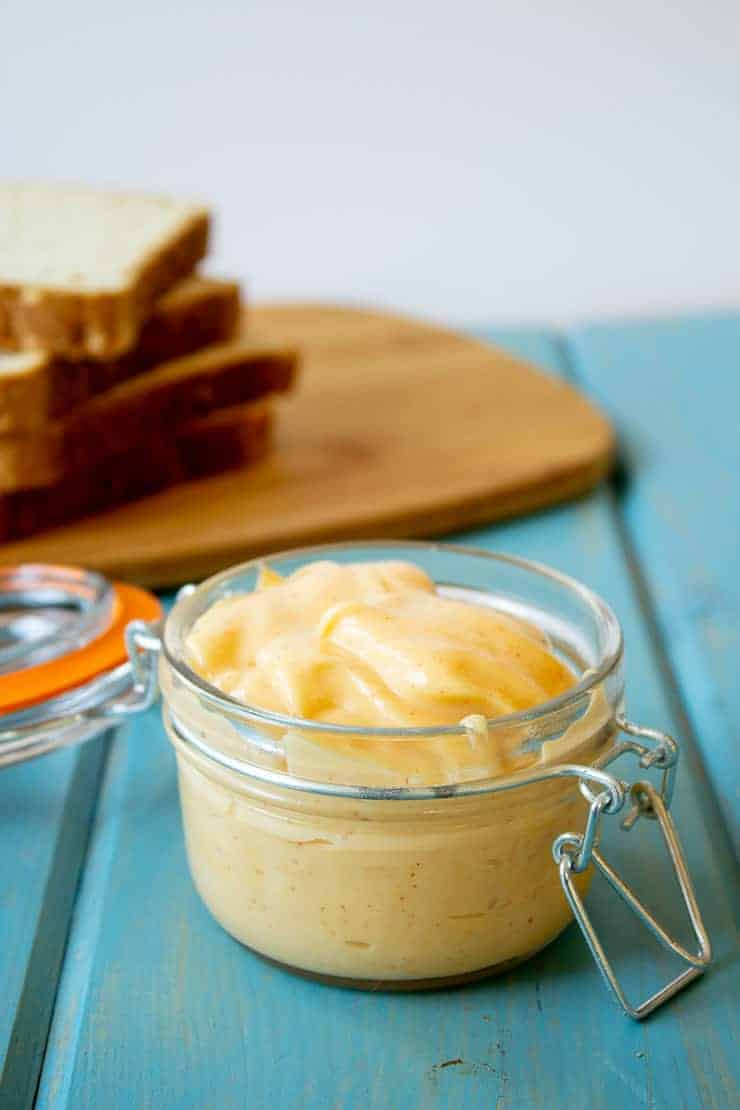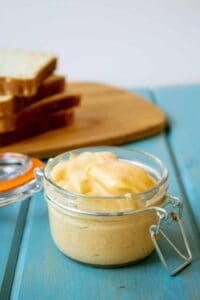 Homemade Miracle Whip
Make your own Miracle Whip Dressing
Ingredients
1

egg

5

teaspoons

white wine vinegar

1

Tablespoon

sugar

¼

teaspoon

salt

¼

teaspoon

lemon juice

¼

teaspoon

dry mustard

¼

teaspoon

paprika

1

cup

canola oil
Instructions
In a blender or a food processor, add all ingredients except for oil. Blend just until mixed together and slightly foamy.

1 egg,

5 teaspoons white wine vinegar,

1 Tablespoon sugar,

¼ teaspoon salt,

¼ teaspoon lemon juice,

¼ teaspoon dry mustard,

¼ teaspoon paprika

With blender or food processor running, slowly pour oil through lid. Pour a slow steady stream of oil. This will allow the ingredients to emulsify.

Store in a glass jar with a lid in the refrigerator for up to two weeks.
Notes
This recipe contains a raw egg. You may use a pasteurized egg if you are worried about consuming a raw egg. 
Recipe yields about 1 cup.
Recipe adapted from Top Secret Recipes.
Nutrition
Serving:
1
Tbsp
Calories:
131
kcal
Carbohydrates:
1
g
Protein:
1
g
Fat:
14
g
Saturated Fat:
1
g
Cholesterol:
10
mg
Sodium:
40
mg
Potassium:
4
mg
Sugar:
1
g
Vitamin A:
30
IU
Calcium:
2
mg
Iron:
1
mg
Adapted from Top Secret Recipes
This post was originally published in January of 2015. The text and pictures have been updated.