Have you ever wondered what to do once bananas become too ripe to eat? Look no further! I've got a collection of ripe banana recipes that make using up those bananas no problem at all.
From muffins to bread to desserts, I've got a variety of recipes using those very ripe bananas.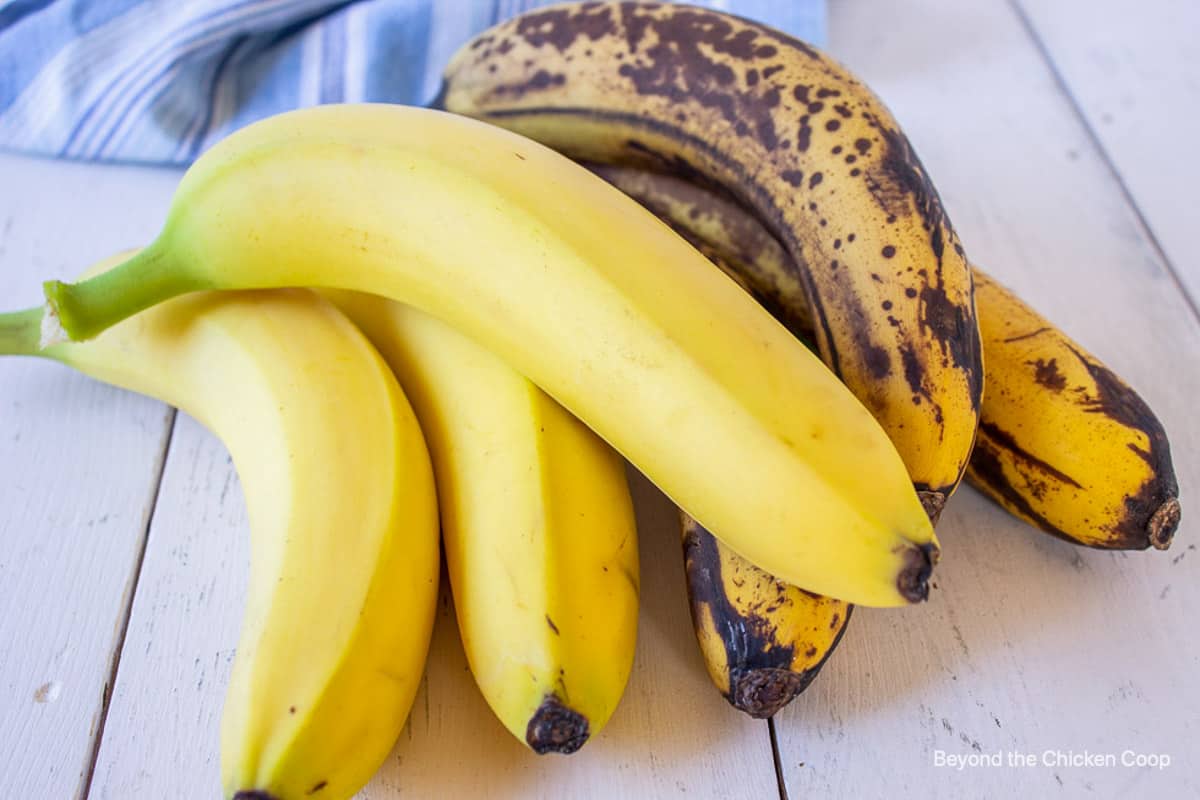 Bananas are a funny thing. Everyone has their ideal ripeness for eating a banana. I like mine really yellow with a touch of green still on the banana.
One of my sisters loves her bananas much riper with lots of brown spots. My kids are somewhere in between.
The problem with bananas is they tend to ripen overnight and go from my perfect ripeness to overripe and really brown. Once bananas reach a really ripe stage, you've got to act quickly.
When bananas hit this really brown stage, they are perfect for baking or adding to smoothies. Don't let those bananas go to waste! There's a perfect recipe here for you.
Freezing bananas
I often freeze bananas. When they become overripe and I don't have time to bake, I will often throw the bananas into the freezer to use later. I just place the whole banana, peel and all right into the freezer. I don't even place them in a bag or container.
When I'm ready to use them, I pull out the amount of bananas I need. The banana peels will be black.
Just place the frozen bananas on the counter for about 30 minutes and then remove the peel. Once the banana has thawed, it's ready to use in your favorite recipe. And an added bonus, the bananas are soft and mushy and don't need to be mashed.
The best bananas for baking
The darker the banana, the better for baking. Really brown or even black bananas are sweeter and when mashed they are much softer. Don't be tempted to use a yellow or even slightly browned banana for baking. You just don't get the same results.
I've selected a few of my favorite recipes using ripe bananas. Give them a try and let me know what you think!
Ripe banana recipes
Muffins are one of my favorite items to make. They are fast and easy and come out of the oven in no time at all!
Banana muffins with chocolate chips. You just can't go wrong with a little chocolate and since it's in muffin form, chocolate is okay for breakfast!
Banana Chocolate Chip Muffins
Banana muffins filled with chocolate chips. These moisty, tasty muffins are perfect for breakfast or a snack.
Chocolate Chip Banana Muffins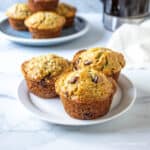 These oatmeal banana muffins are the number one muffin recipe on my blog! You're going to want to check out why they are so popular!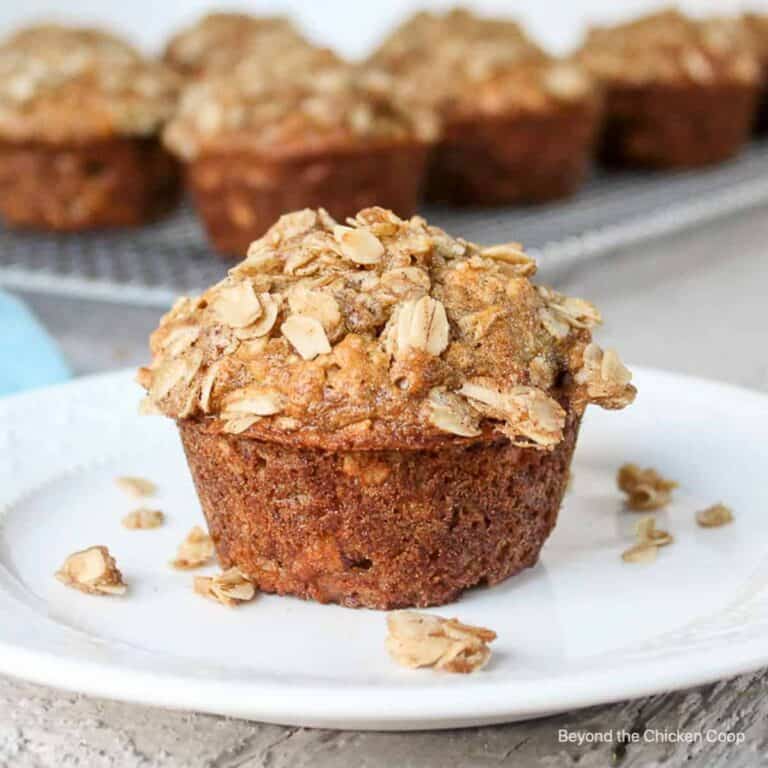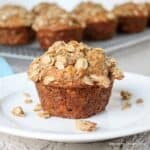 Another option for a quick to make muffin are these tasty banana walnut muffins. You could also use pecans or leave the nuts out altogether.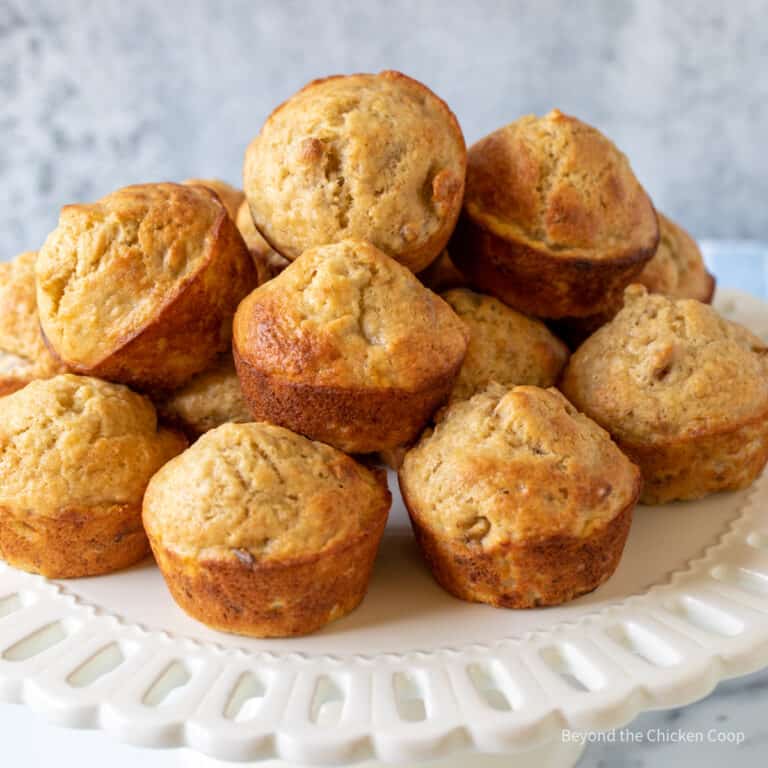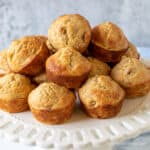 This banana bread was tailored after my oatmeal banana muffin recipe. There are a few adjustments I had to make to that fabulous muffin recipe, but this bread now rivals the muffins!
Oatmeal Banana Bread
Delicious hearty loaf of banana bread made with oats in the batter and an oatmeal topping.
Banana Bread with Oats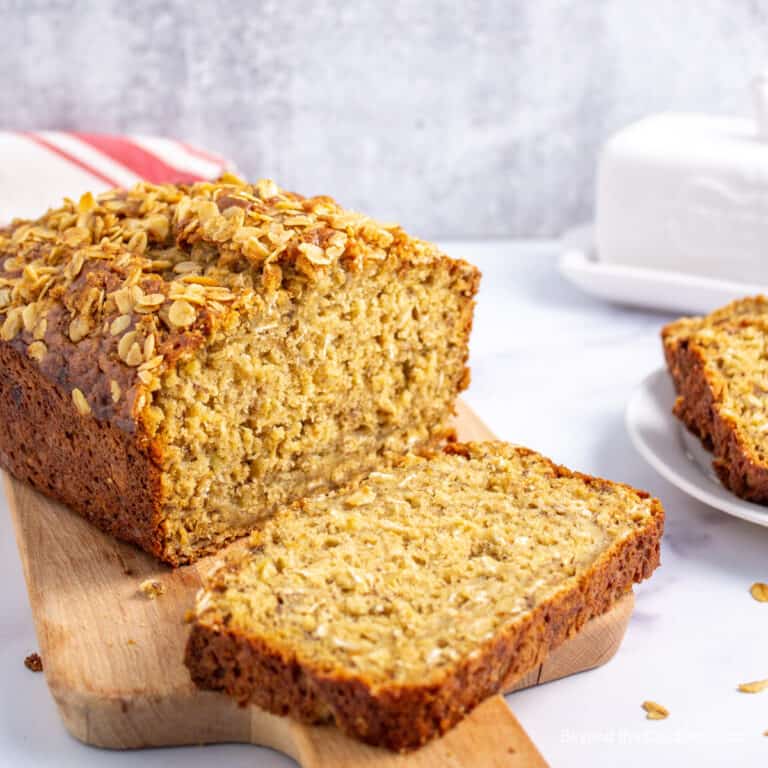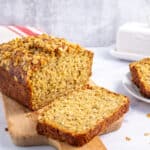 Quinoa banana bread is a tasty loaf of banana bread that has quinoa added to the batter. This bread receives rave reviews! Make in a full sized loaf or a couple of mini loaves.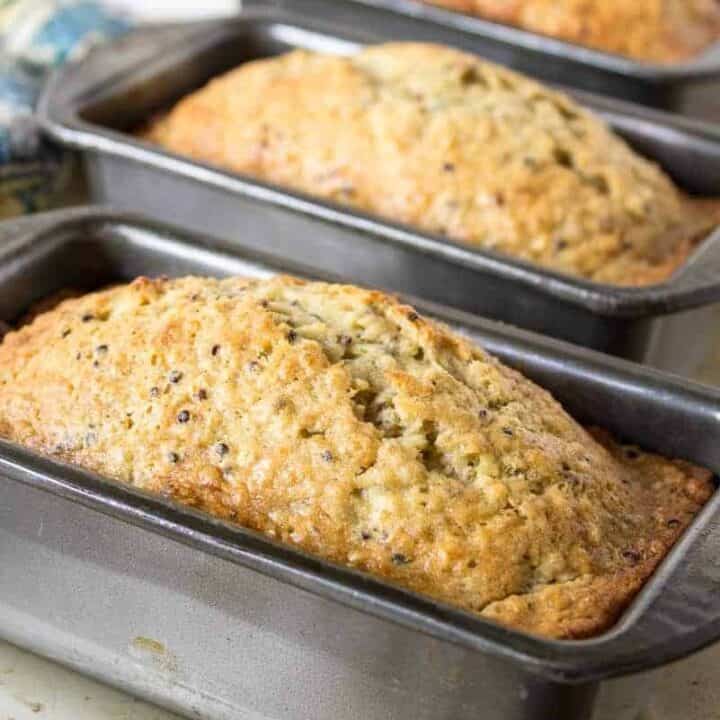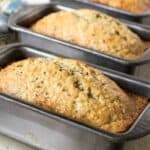 Bananas and blueberries are a match made in heaven and they are totally delicious in this coffee cake!
Blueberry Banana Coffee Cake with a Pecan Crumble Topping
Moist coffee cake with fresh blueberries and pecans.
Banana Coffee Cake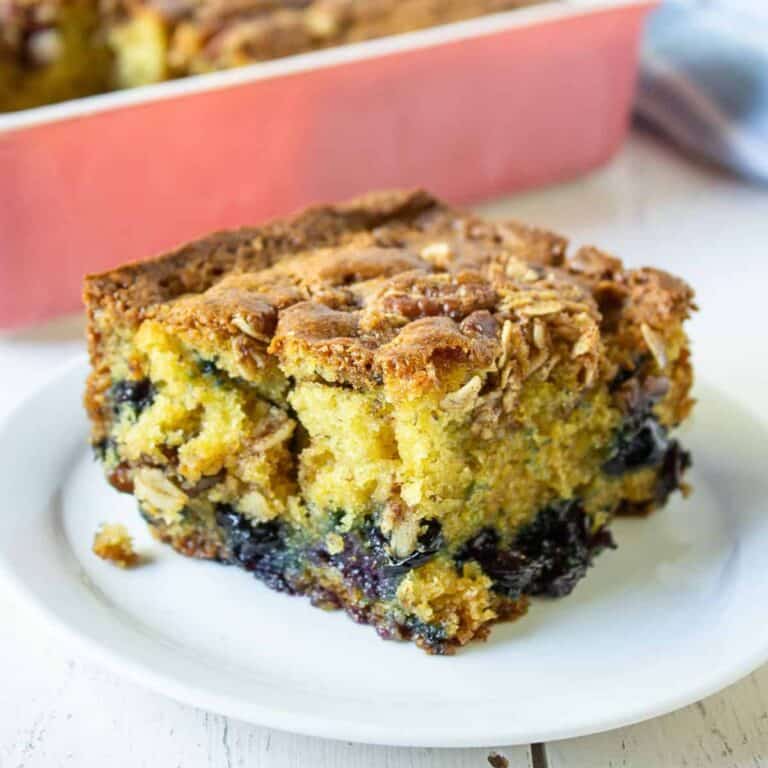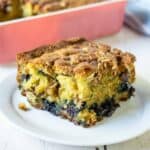 A smoothie is another delicious way to use up a ripe banana. It adds flavor and nutrients and is a great filler and binder to a smoothie.
Smoothie with Fruit and Veggies
Healthy fruit and veggie smoothie
Banana Smoothie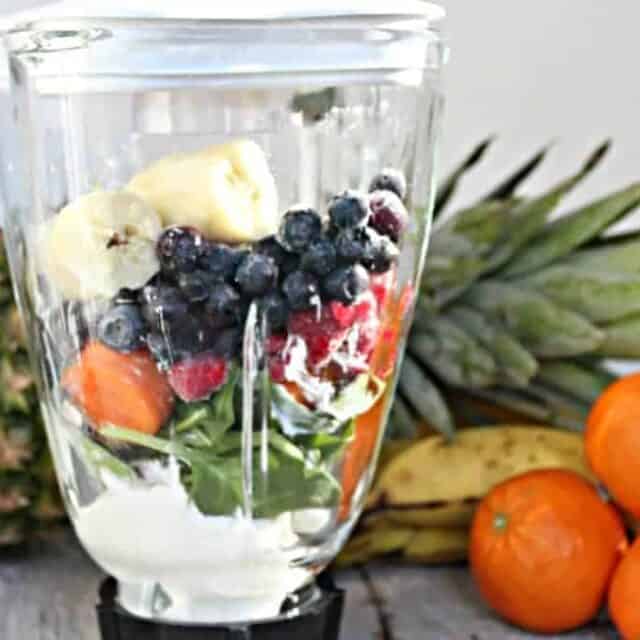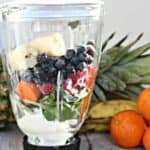 You just can't go wrong with more muffins! These banana blueberry muffins are delicious!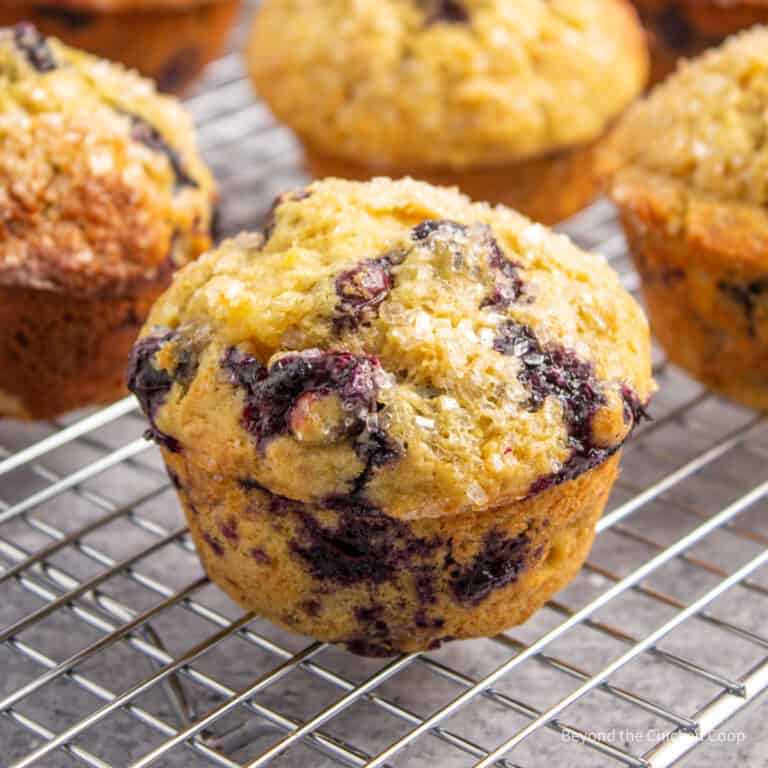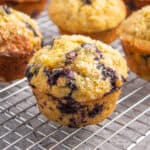 Check out all my delicious recipes!
If you make this recipe, I'd love to hear about it! Leave a comment below and snap a picture and tag me on Instagram @beyondthechickencoop