Thanksgiving dinner is filled with delicious dishes. Thanksgiving Casserole Recipes are perfect to add to your Thanksgiving spread.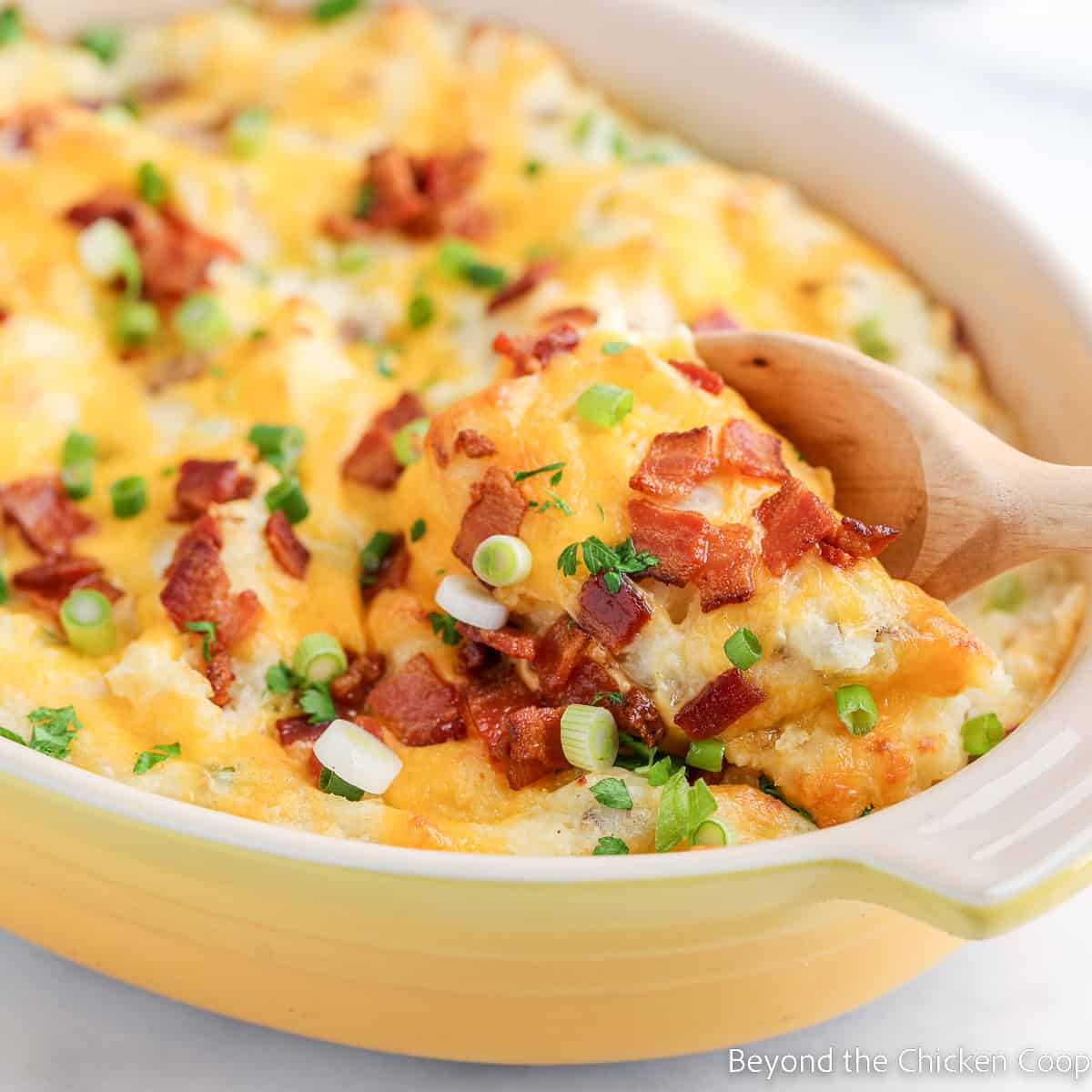 Are you hosting Thanksgiving dinner this year? Or are you tasked with bringing a dish? Thanksgiving casseroles are perfect for a formal sit-down dinner and a casual potluck.
Many of these casseroles can be made ahead of time and kept hot or reheated just before dinner.
Tips for a successful Thanksgiving Dinner
A successful Thanksgiving dinner always begins with planning.

Write down your menu
Plan a shopping list
Determine which items you can make ahead of time
Plan for extra storage
Examine your tableware - plates, silverware, glasses, linens, and serving dishes.

Plan out each serving dish. Label each dish with the contents that will fill the dish at serving time. This helps make certain you have enough dishes and it allows others to help out at the last minute.

Write out a timeline for cooking your meal on Thanksgiving Day.

Allow others to help

Assign your guest to bring side dishes or desserts
Assign tasks in the kitchen prior to serving
Allow help with cleanup

Take time to enjoy

Enjoy the conversation, your family and friends, and the food! 
Don't stress and if things don't go quite as planned, it's okay!
Make ahead Thanksgiving tips
Make any dishes that can be made ahead of time
Peel and slice potatoes, cover potatoes in water
Cut up any vegetables, onions, and garlic for your recipes
Prep your turkey - make certain your bird is fully thawed. Remove the package of organs from the cavity of your turkey. Check both ends and make certain there's nothing extra under the flap of skin around the neck. Rinse and dry the bird and store covered with plastic wrap on a baking sheet in the refrigerator. Do not stuff your turkey with stuffing until just before placing it in the oven. Your stuffing should be fully cooled when stuffing your bird. Many people also cook their stuffing separately. 
Make a turkey broth with neck, gizzard, heart and other organs included in the turkey package. This is often used for basting your turkey, making your stuffing extra moist and adding to the gravy.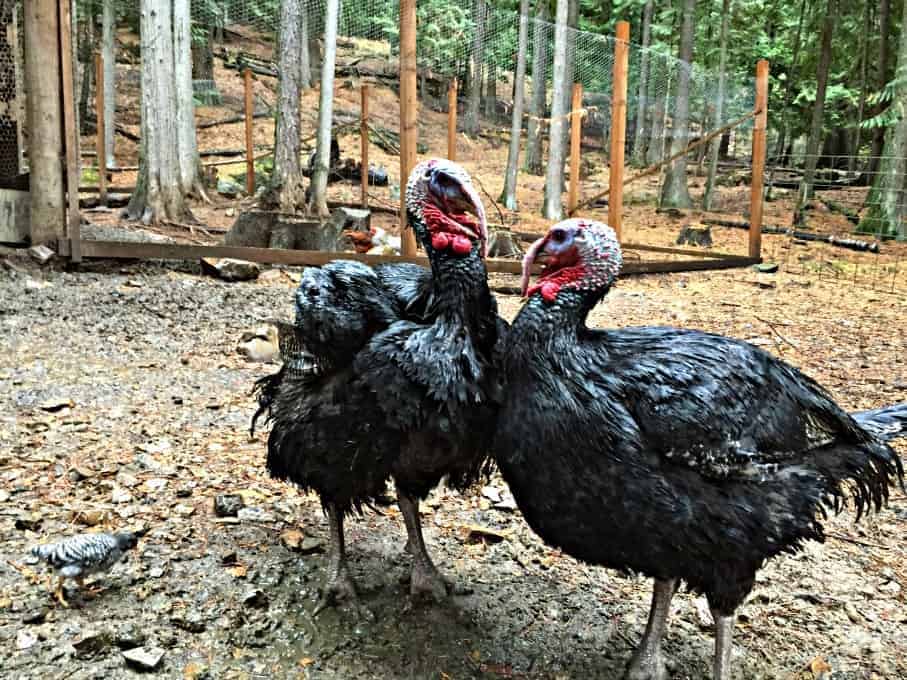 Thanksgiving Casserole Recipes
Any recipe can be served for Thanksgiving. Below are a few casseroles you might enjoy.
Have a wonderful Thanksgiving full of family, friends, and good food!
Twice Baked Potato Casserole
Creamy mashed potatoes made from baked potatoes, cheese and bacon.
Check out this recipe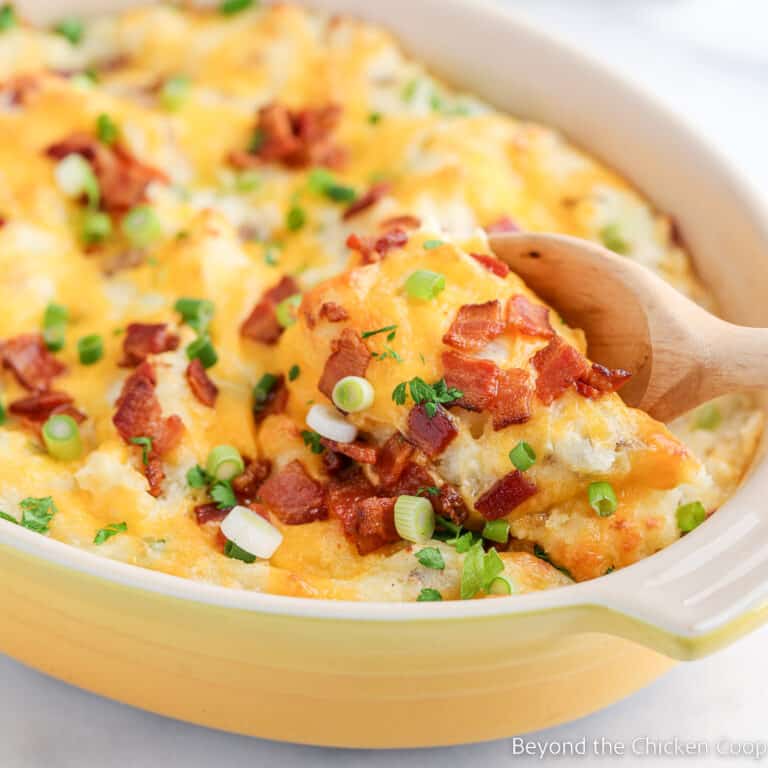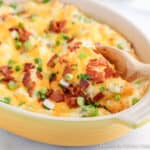 Broccoli Gratin
A delicious broccoli casserole with a creamy sauce and a crunchy topping.
Check out this recipe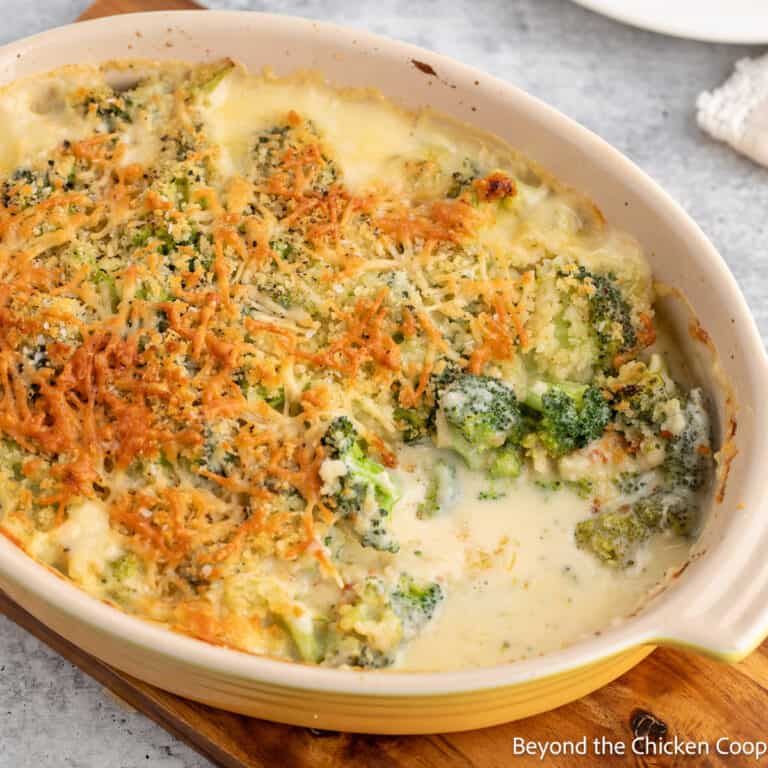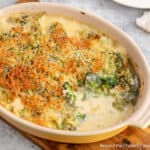 Sweet Potato Gratin
Sweet Potato Casserole made with cream and topped with Parmesan Cheese.
Check out this recipe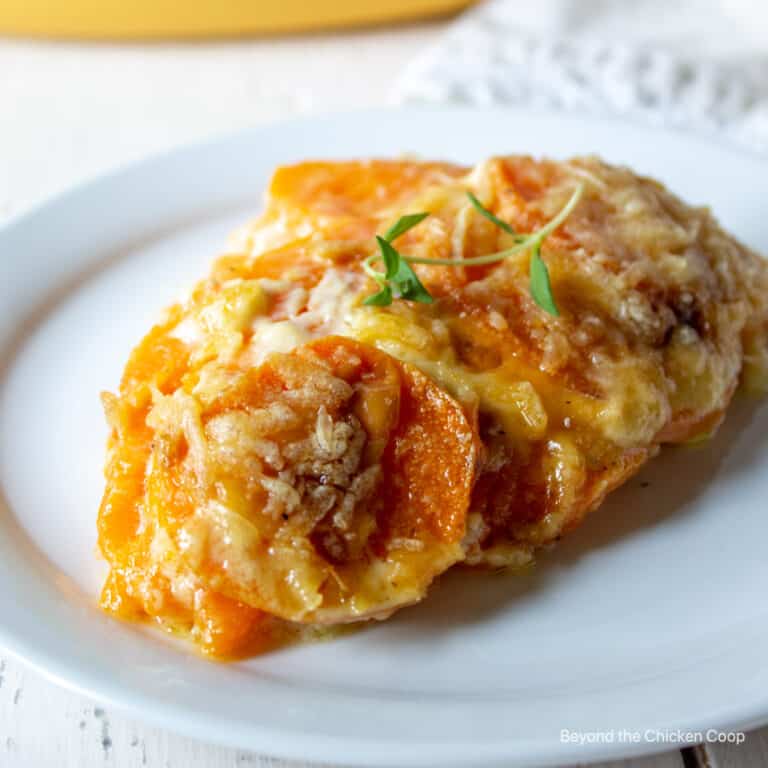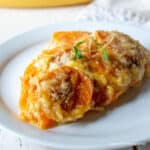 Old Fashioned Mac and Cheese
A delicious creamy baked macaroni and cheese with a crispy topping.
Check out this recipe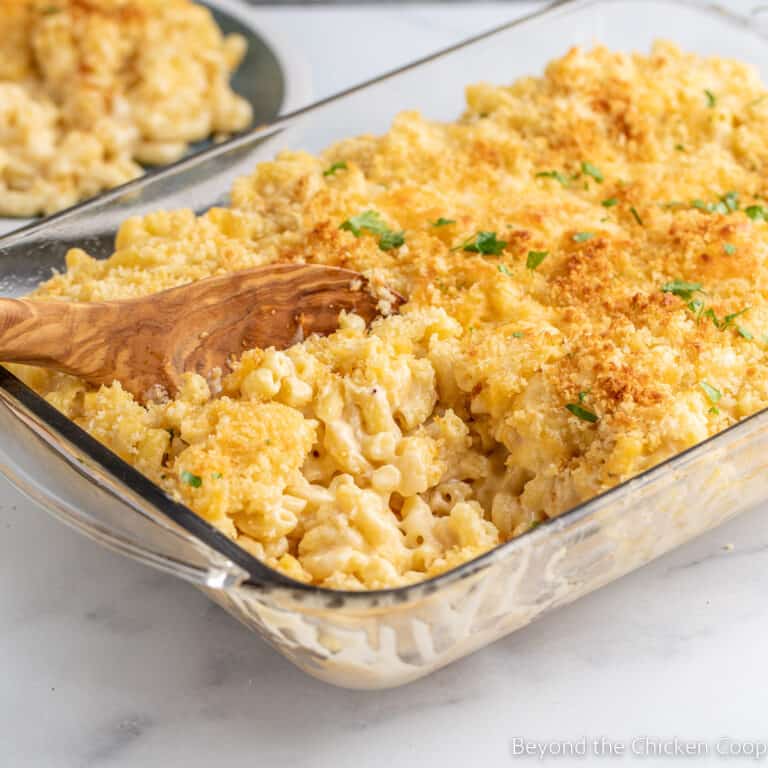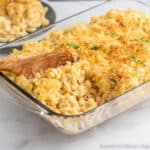 Mandoline Potatoes
Crispy potatoes sliced and topped with fresh thyme and rosemary.
Check out this recipe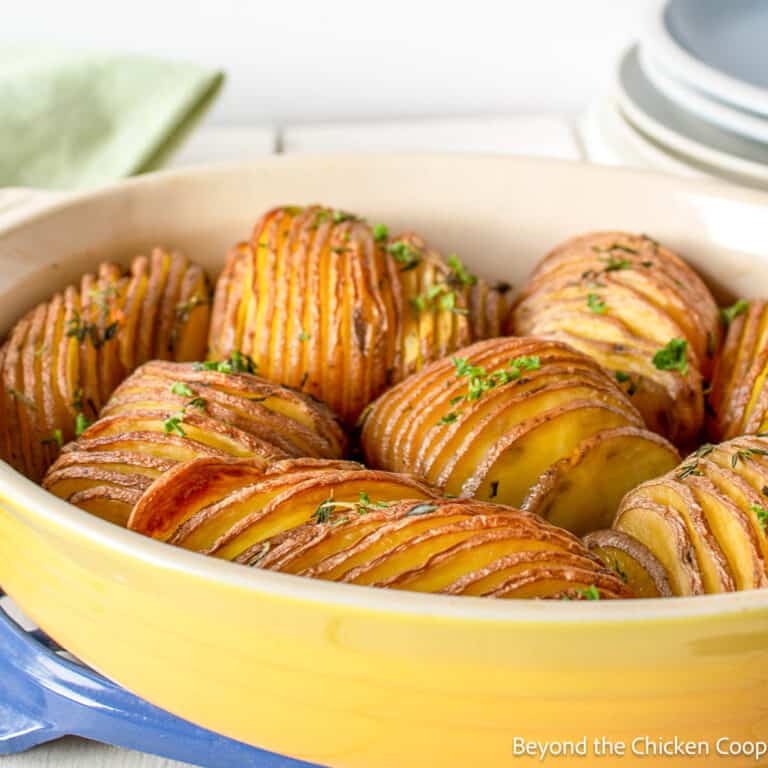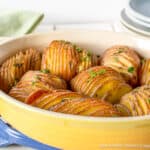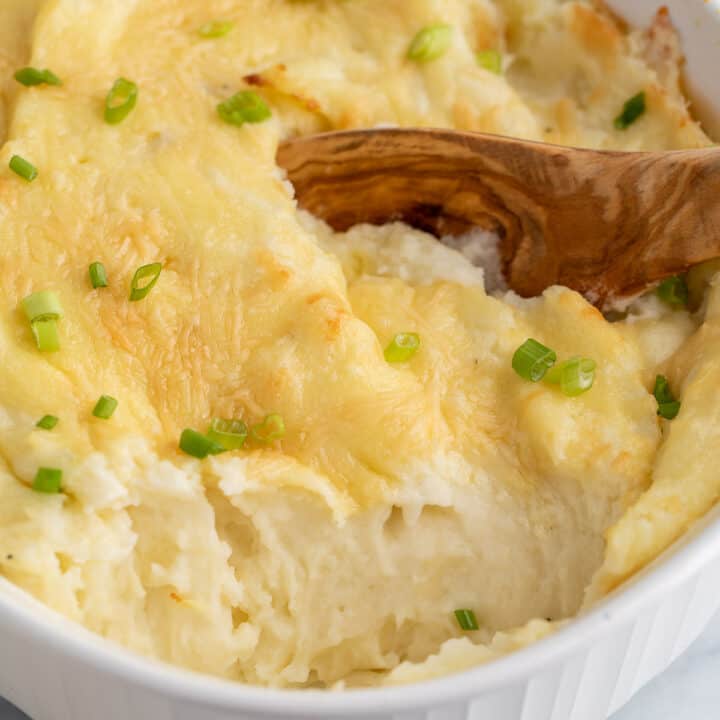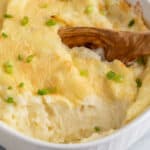 Wild Rice Stuffing
A mixture of wild rice, mushrooms, pecans and dried cranberries makes a delicious side dish dressing or stuffing for your turkey.
Check out this recipe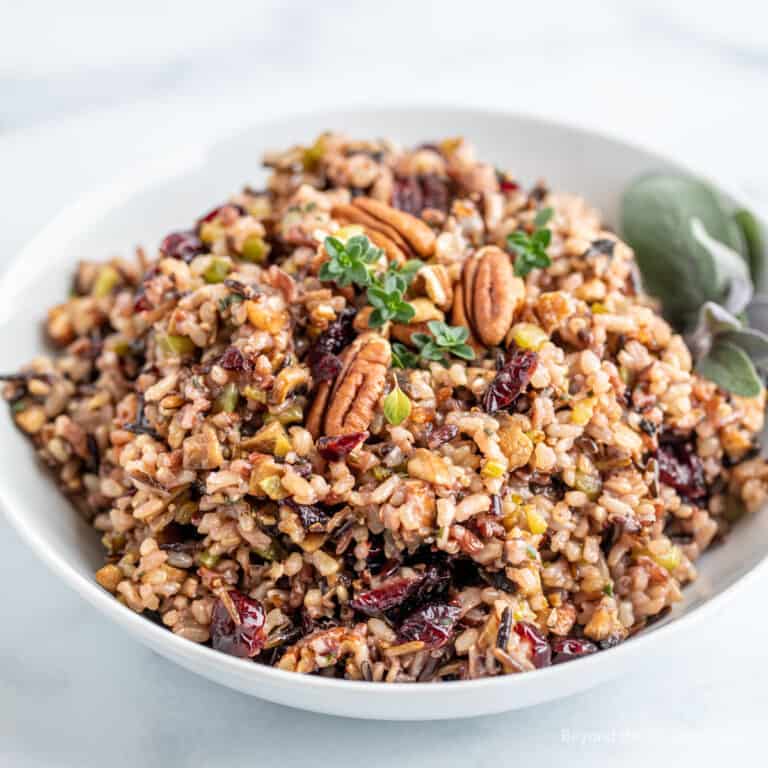 Potato Galette
A delicious potato dish made with sliced potatoes, butter, garlic and herbs.
Check out this recipe