Grilled Avocados make a healthy breakfast or snack.
You've heard about my surplus of avocados. I've been trying to think beyond my normal guacamole...although I did make a mega batch of guacamole using 24 avocadoes.
Since we are in the midst of a heat wave and I didn't want to use my stove or oven, I decided to go for the grill. Along came grilled avocados on toast!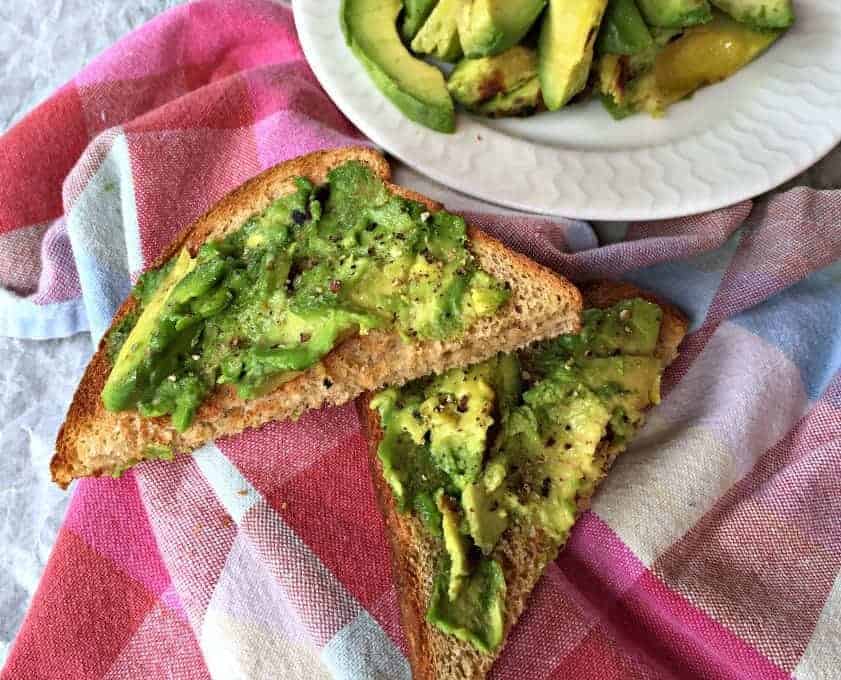 My family just thought I was weird, but little did they know that I was instead a true genius! I only used two avocados, olive oil, and salt and pepper. That's it....Oh, and toast! Can't forget the toast in grilled avocado and toast!
I used my outdoor gas grill, preheated so it was really hot. The grill needs to be fairly clean so make certain you give it a good scraping first.
The avocado halves are then drizzled with olive oil and placed face down on the grill. I only left mine on the grill for a few minutes; maybe 3-5. Of course, I was so busy watching the grill that I forgot to actually time how long it took! I only wanted nice grill lines and to just slightly warm the avocados.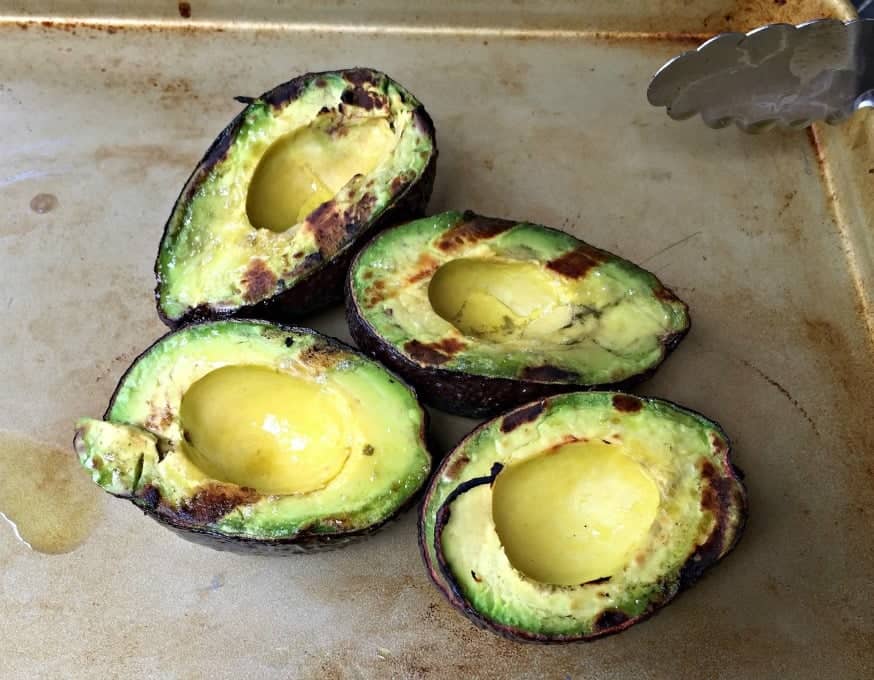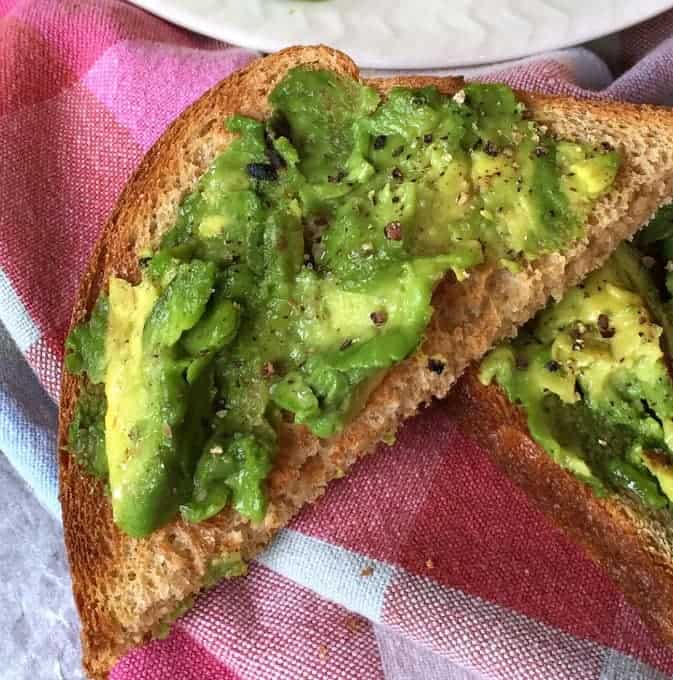 Once grilled I scooped out the meat from the shell and sliced. Then I toasted up a piece of bread, and spread the grilled avocados right onto the toast like jam. The avocados were perfectly ripe, but the grilling made them buttery smooth. I then sprinkled with coarse salt and fresh ground pepper.
It was so delicious. The boys were watching me and when they saw me take that first bite, their first words were, "I want to try!" They didn't just stop with one bite....Yep, they thought it was delicious too! That always makes a winner in my book.
I covered the remaining grilled avocados and the next morning, I used it again on toast, but this time I fried up two eggs over easy and ate it with my toast! Mmmmm.
Unfortunately, the boys decided not to try it with the egg! More for me!!! The one thing I will do next time is squeeze some fresh lime juice over the cooked avocados. They did brown slightly after they were sliced.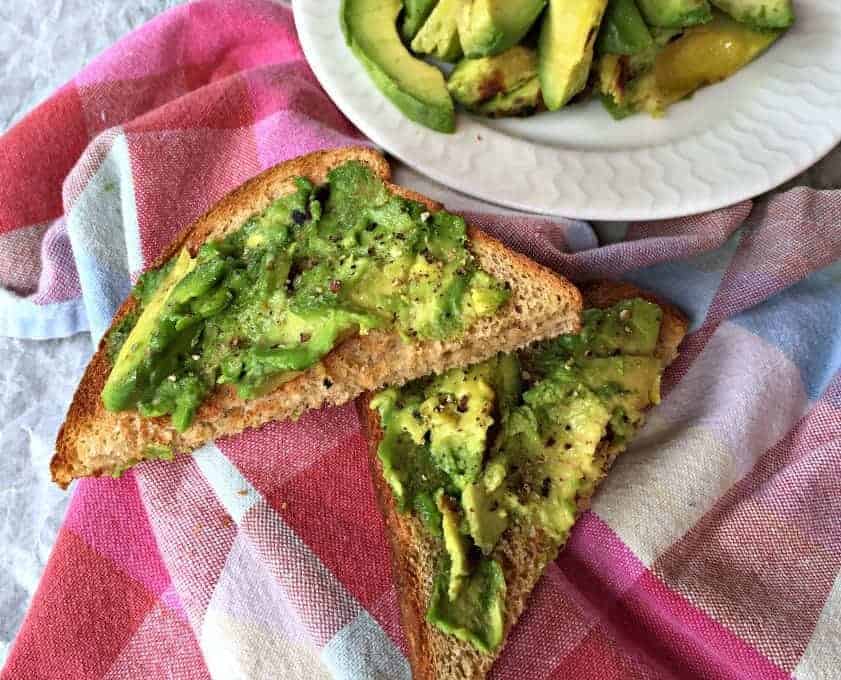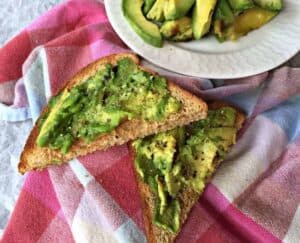 Grilled Avocados on Toast
Grilled avocados on toast.
Ingredients
2

ripe avocados

(halved)

1

Tablespoon

olive oil

½

lime

Coarse salt

Fresh ground black pepper

Toast
Instructions
Preheat grill.

Drizzle olive oil over avocado halves

Place face down on grill. Let cook 3-5 minutes and remove

Scoop out avocados using a spoon and then slice.

Squeeze lime juice over avocados.

Take a piece of toast and place a several slices on the toast. Using a knife, gently smash and spread avocados.

Sprinkle with salt and pepper
Nutrition
Calories:
194
kcal
Carbohydrates:
9
g
Protein:
2
g
Fat:
18
g
Saturated Fat:
2
g
Sodium:
7
mg
Potassium:
487
mg
Fiber:
6
g
Vitamin A:
145
IU
Vitamin C:
12.5
mg
Calcium:
15
mg
Iron:
0.6
mg