This post may contain affiliate links, see my Privacy Policy.
Slow Cooked Caramelized Onions are one of the great miracles of the cooking world. You take an ordinary onion and just simply by slooooooow cooking them, you make a truly amazing ingredient that is unlike anything you started with! These onions are caramelized only by cooking them…and not by adding any sugar. Many recipes try to speed up the process by adding a bit of sugar. I've tried it. I didn't care for it. The caramelized onions were too sweet and the onions lacked a depth of flavor. I think this is one time you need to take the time to really cook something without any short-cuts!
I started with Walla Walla Sweet Onions. Any sweet onion will do. In fact, just about any onion will do. I think I'd steer clear of red onions just because of the color, but they'd still probably turn into this deep golden brown too! The number of onions you use is up to you. I always figure, you might as well do a bunch while you're at it. Your only limitation; size of your pan and the amount of onions on hand!
I used four large onions. It seems like a huge amount, but once these were cooked down, I was left with about two cups of caramelized onions. Caramelized onions are perfect for adding to pizzas, sandwiches, appetizers, dips….the list is endless. The onions can also be frozen. Just portion the onions into ice cube trays and freeze. Once frozen, put cubes into a freezer bag. When ready to use, you can simply remove as many cubes as needed and let thaw.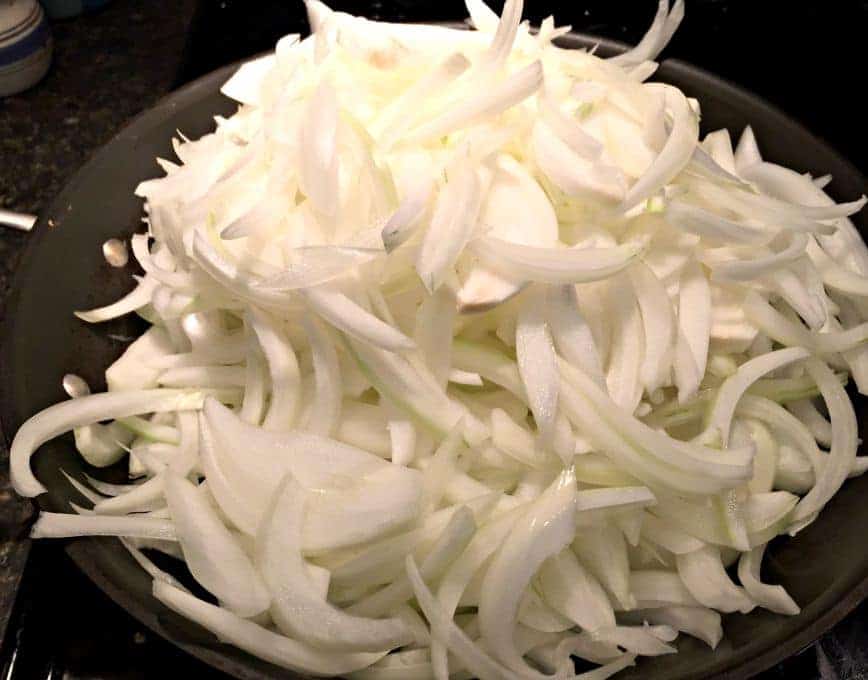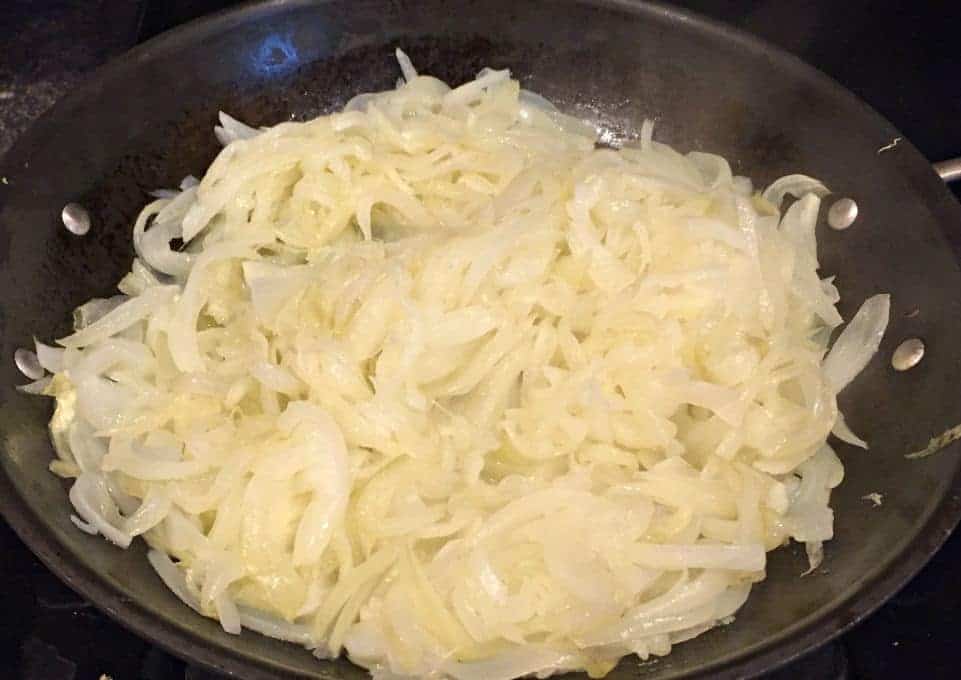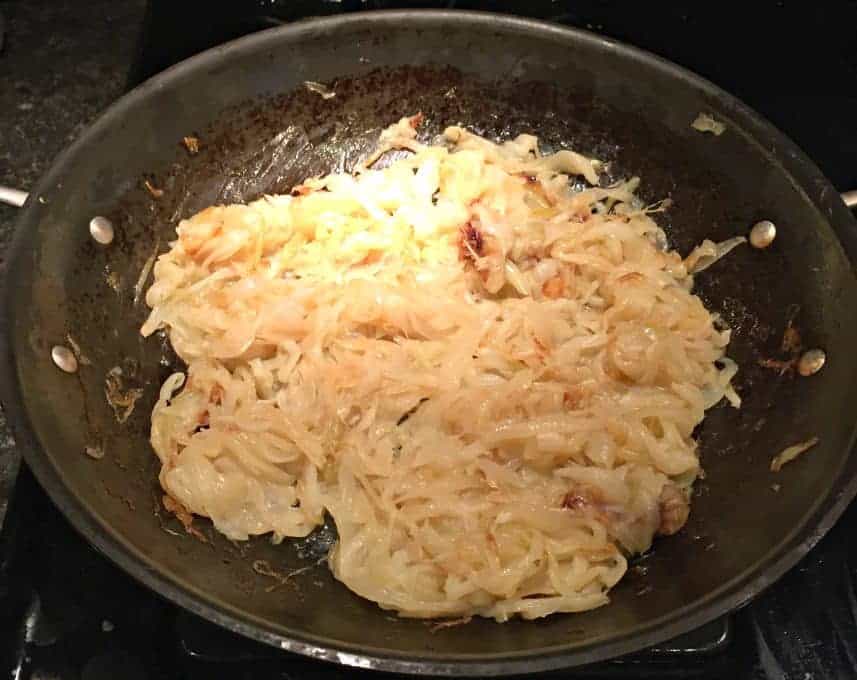 This whole process took about two hours. That is a long time, but I was already in the kitchen doing other cooking and the onions didn't require a ton of attention. They just need to be stirred every so often because you absolutely don't want them to burn! I cooked on the lowest heat possible on my stove. You could probably decrease the cooking time by increasing your temperature by just a bit….I didn't want to risk a higher temp so mine took a long time.
Caramelized Onions
Slow cooked caramelized onions
Ingredients
4

large Sweet Onions.

3

Tablespoons

Butter

2

Tablespoons

Water
Instructions
Slice onions lengthwise, not into rings.

Melt butter in heavy duty saute pan.

Add onions.

Cook over low heat.

Stir every few minutes to prevent burning.

When onions have achieved a golden brown color ( approx 90-120 min.) add water to de-glaze the pan.
Notes
You can use any type of onion on hand.
Amount of onions used can be adjusted to the amount you need.
Caramelized onions can be frozen.