This post may contain affiliate links, see my Privacy Policy.
Chocolate Dipped Pecan Sandies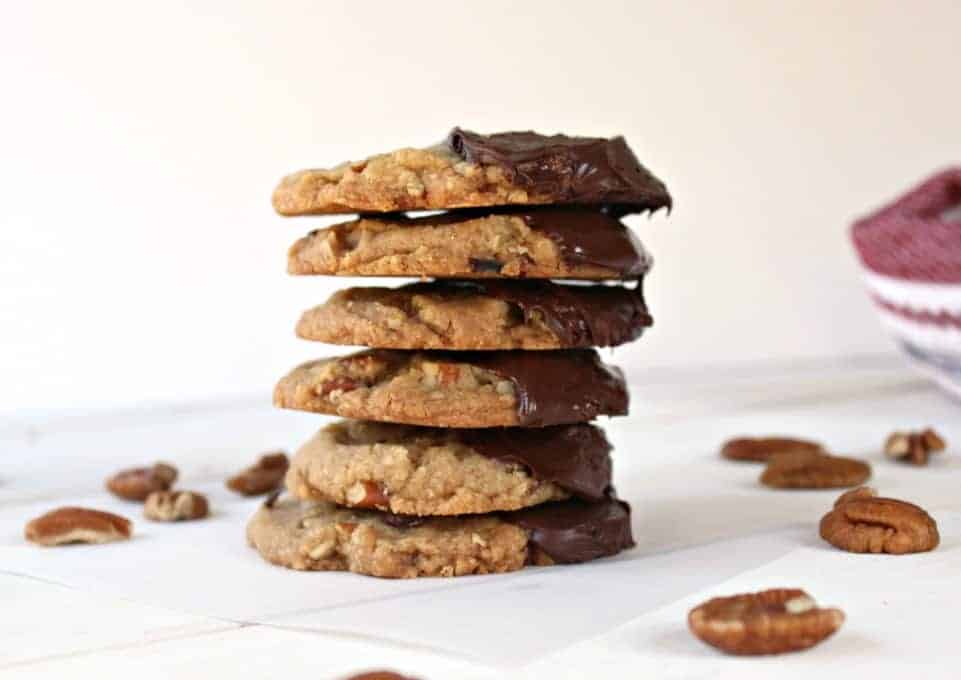 These chocolate dipped pecan sandies are truly delicious.  But they are also the most unusual cookie I've ever made.  I mean that in a good way!  The unusual part is there aren't any eggs or leavening used!  I didn't think it was possible, but these cookies are light and crispy…and did I already say delicious?
The recipe for these pecan sandies can be found at Or So Says!  I've just joined their team as a guest contributor and I'll be posting there once per month.  I hope you check it out!  The cookies are worth the trip!
Other Cookie Recipes from Beyond the Chicken Coop