This post may contain affiliate links, see my Privacy Policy.
Are you ready for the long weekend? The Fourth of July is always a fun time in our family. We have a lot of activities and family get-togethers planned. Along with these get-togethers comes a lot of food!
The weather is hot and the last thing I want to do is turn on my oven. This No Bake Cherry Delight is a perfect dessert for this weekend!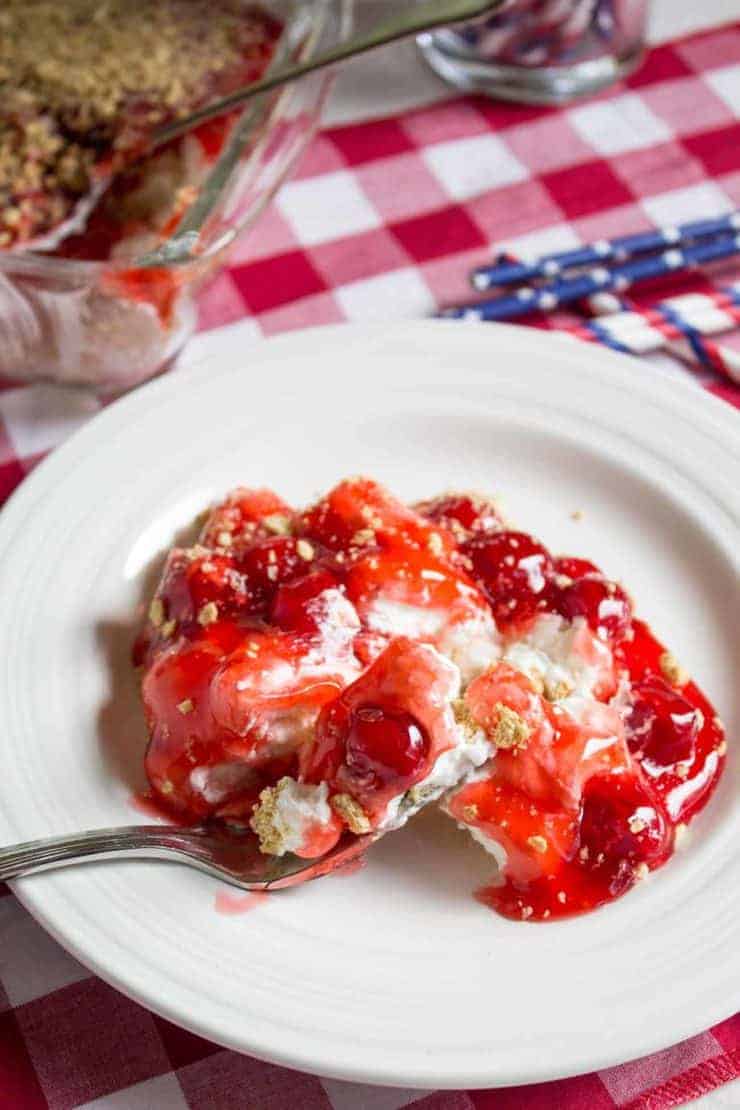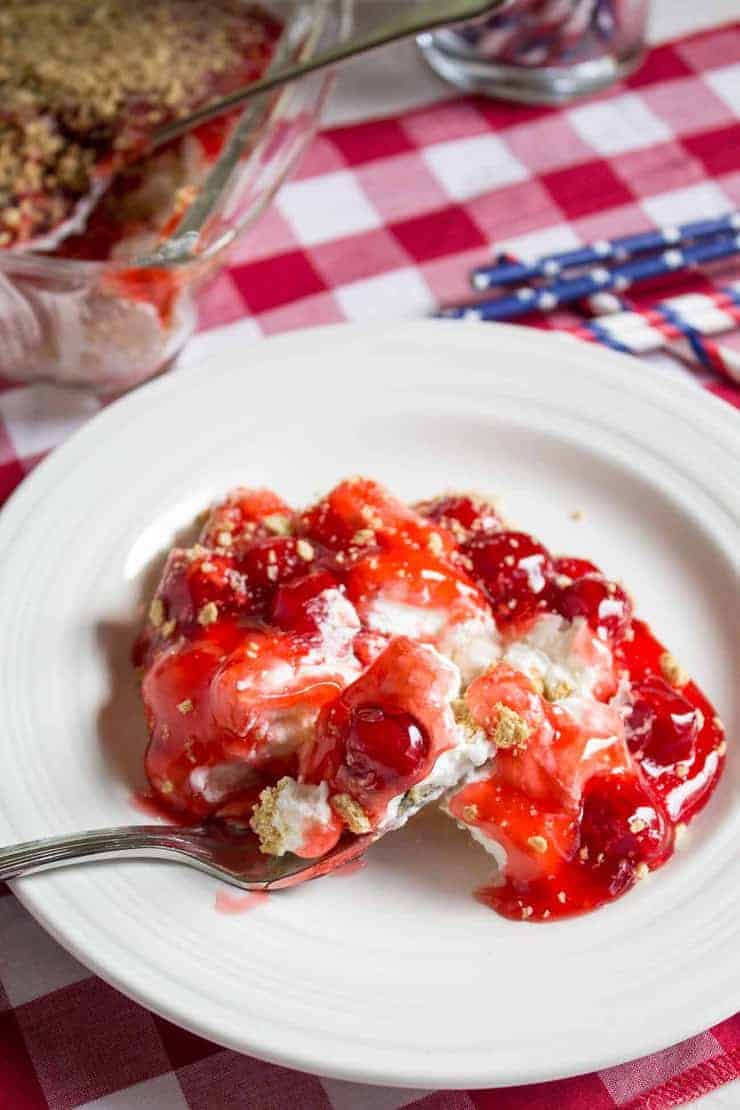 Cherry Delight was always a childhood favorite. My mom made this for summertime family gatherings and it was always a hit.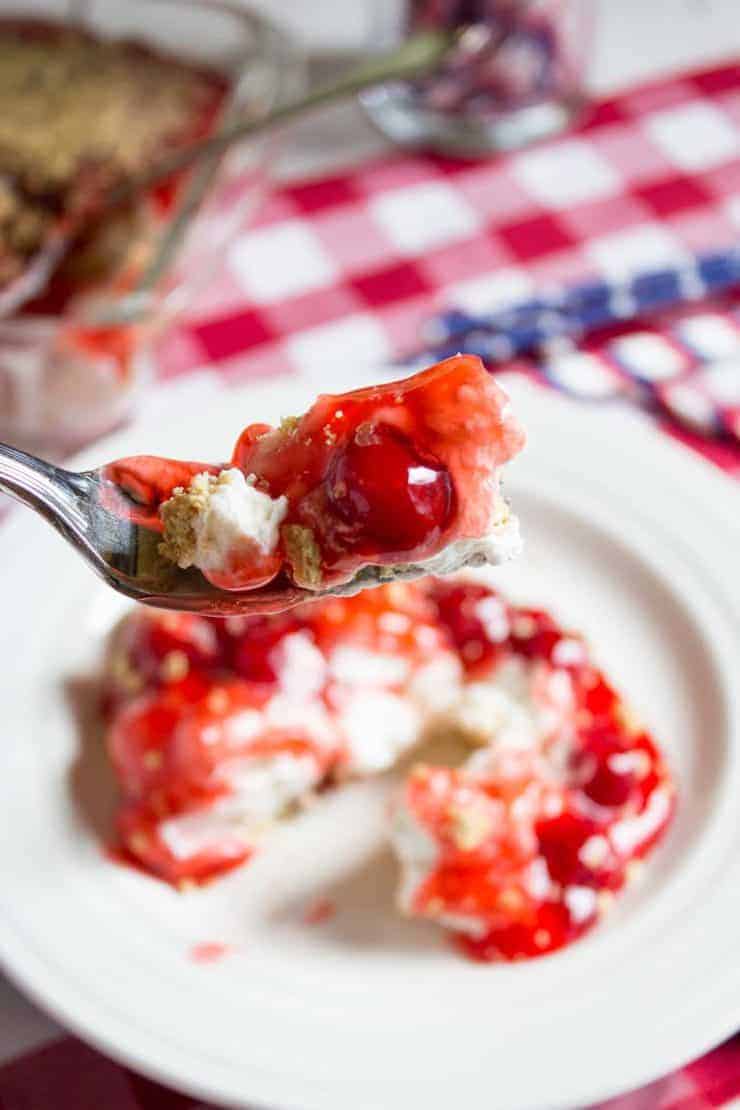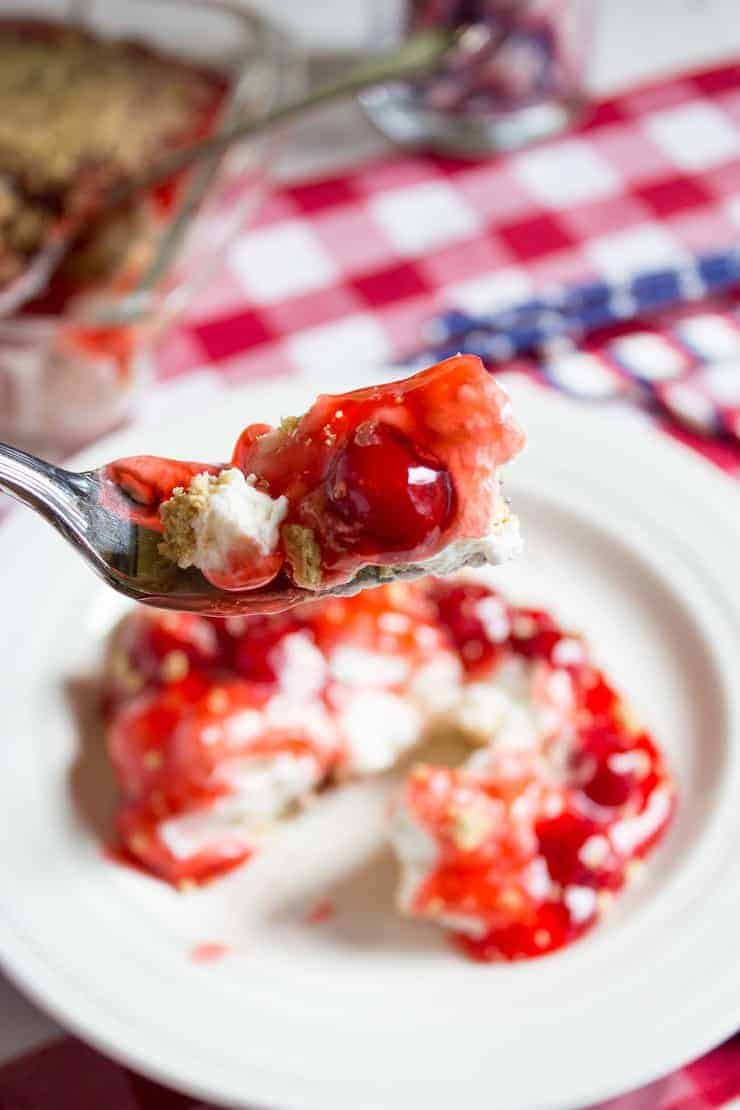 Cherry Delight can be made using Homemade Cherry Pie Filling or store bought pie filling. It also uses whipped cream and mini marshmallows! Can you see why it's a favorite dessert?
You can whip your own whipped cream or buy store bought. This dessert is made to be as easy as you'd like it to be.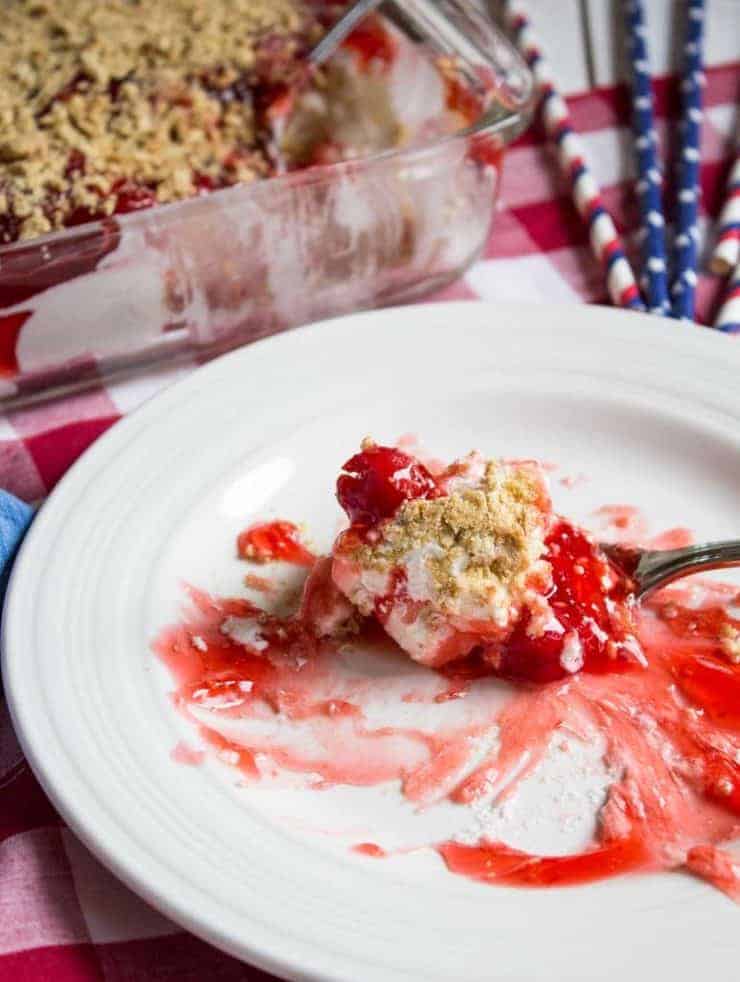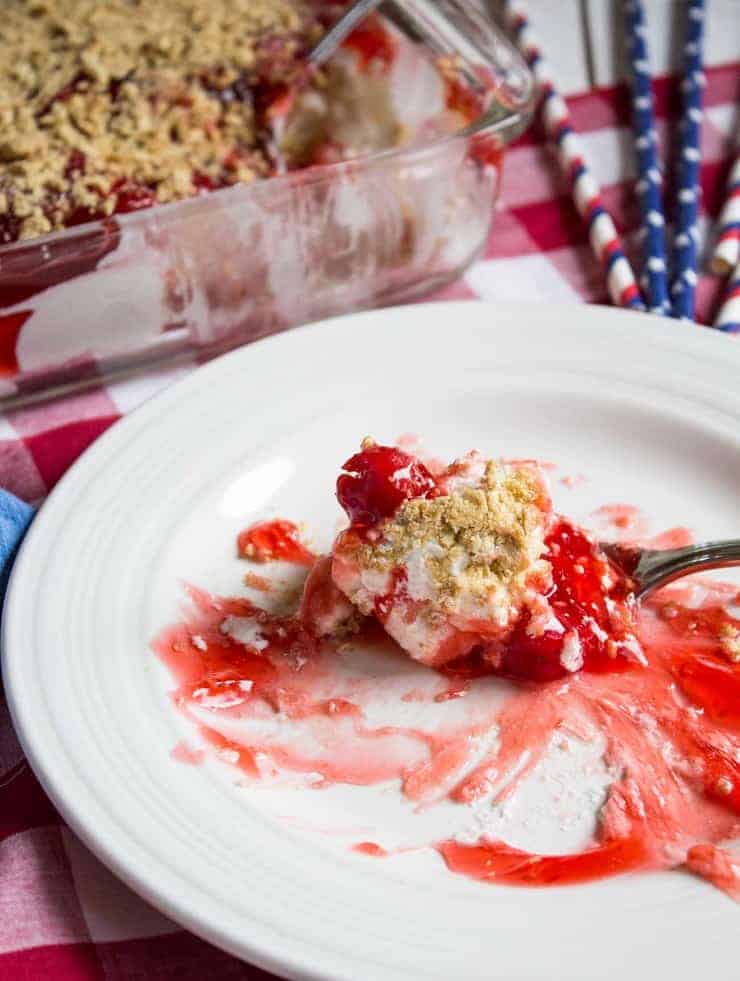 My Recipe for No Bake Cherry Delight can be found on Or So She Says. Check it out! I also have a Raspberry Delight Recipe that you might enjoy!
Other Recipes Perfect for the Fourth of July Weekend