Steps on How to Plant Garlic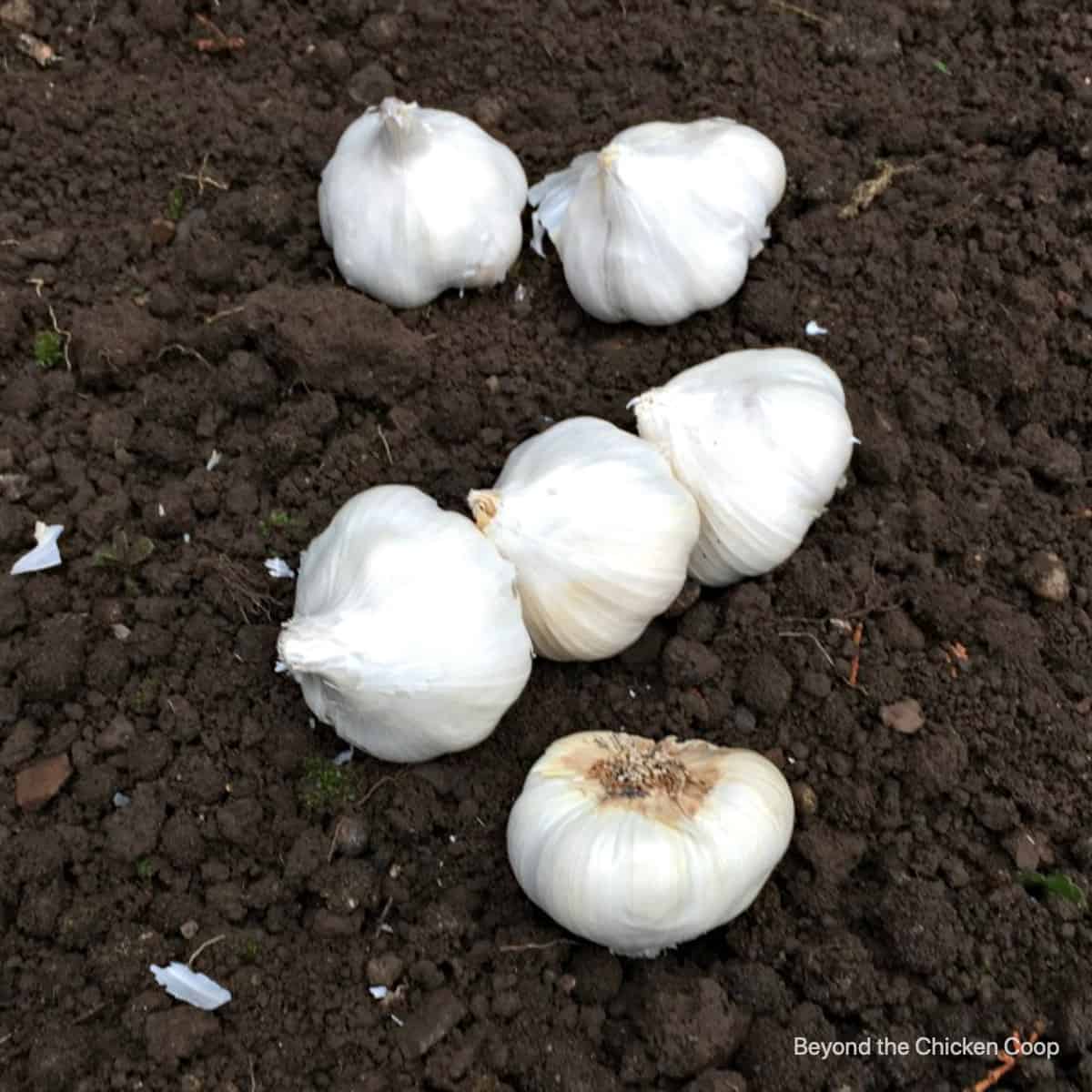 When to plant garlic
Fall is the time of year to plant garlic in most areas.  You want to get it in the soil with enough time for the roots to set before the soil freezes.  
Finding the perfect planting time is always a bit of a gamble.  You don't want to get it in too late, but if you plant too early, the plants will start to sprout above the soil, risking the chance of freezing the plants.
I buy whole heads of garlic at my local nursery.  There are usually several varieties to choose from.  This year I planted a softneck variety.  
There are also hardneck varieties.  Hardnecks  will grow a woody stalk.  The softnecks don't have this woody stalk.  As a general rule, softnecks store longer than hardnecks. 
How to plant
Prepare your soil and amend with a fertilizer.  I used rabbit droppings.  You could also use a composted manure to amend your soil.
Break apart heads and sort cloves. Discard any small cloves (or use for cooking!) or any damaged, soft cloves.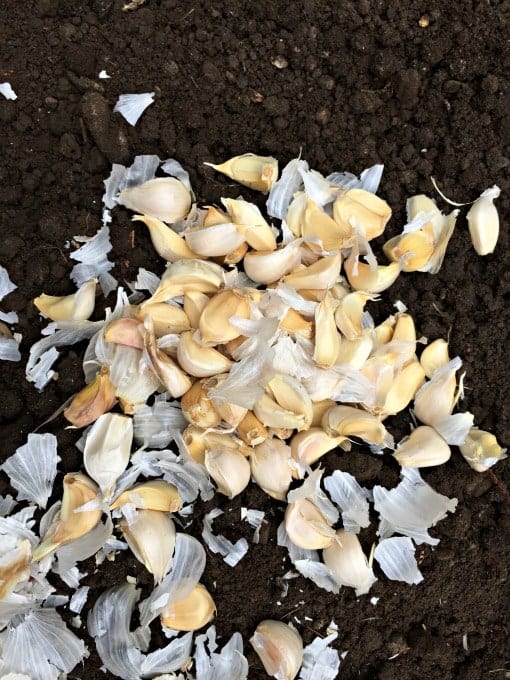 It is okay to plant sprouted cloves.  Plant cloves in rows 2-3 inches deep and about 4 inches apart.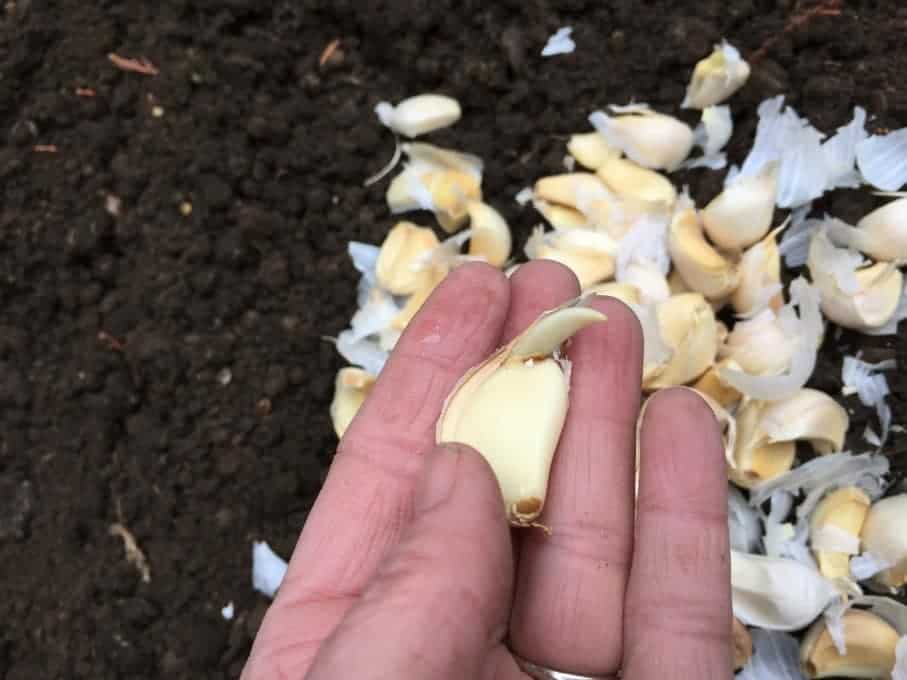 There is a top and a bottom to the cloves and you want to make certain you plant with the root on the bottom.  In the picture above you can see the difference.  The sprout is the top.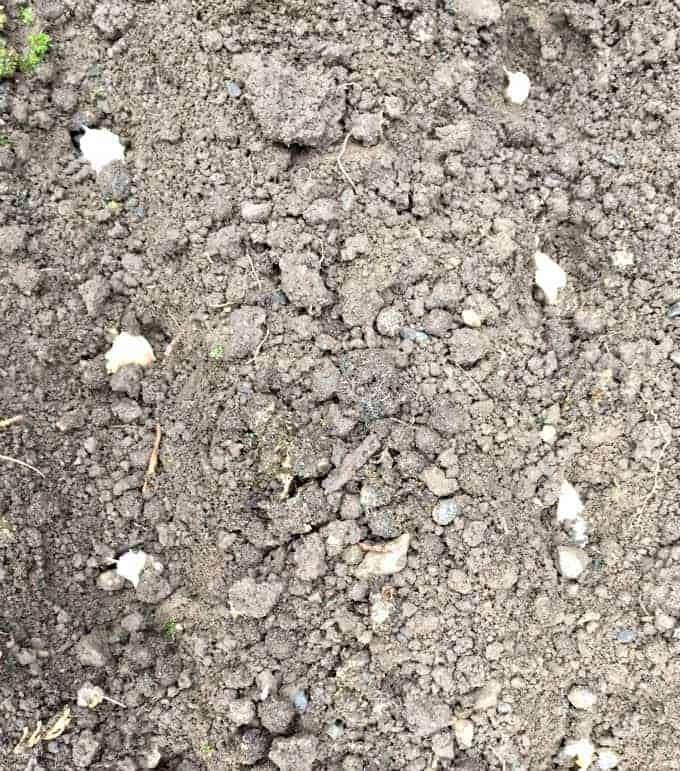 After all cloves are planted, cover with soil and then add a mulch. I like to use a layer of straw, usually 4-6". I have also used leaves, but they tend to compact and get very heavy in the spring.
That's all there's to it!  The you sit back and let the garlic do all the work! In the spring, you can peak under the mulch to see if you have green sprouts popping through.
Most plants will work their way through the mulch and you can leave mulch in place.  If mulch is too thick, you may have to remove so the plants can grow.
For more gardening ideas, check out transplanting tomato seedlings and how to prune apple trees.